10 Fun Facts About 'Multiverse Of Madness' Star Elizabeth Olsen
Get to know the woman behind the Scarlet Witch.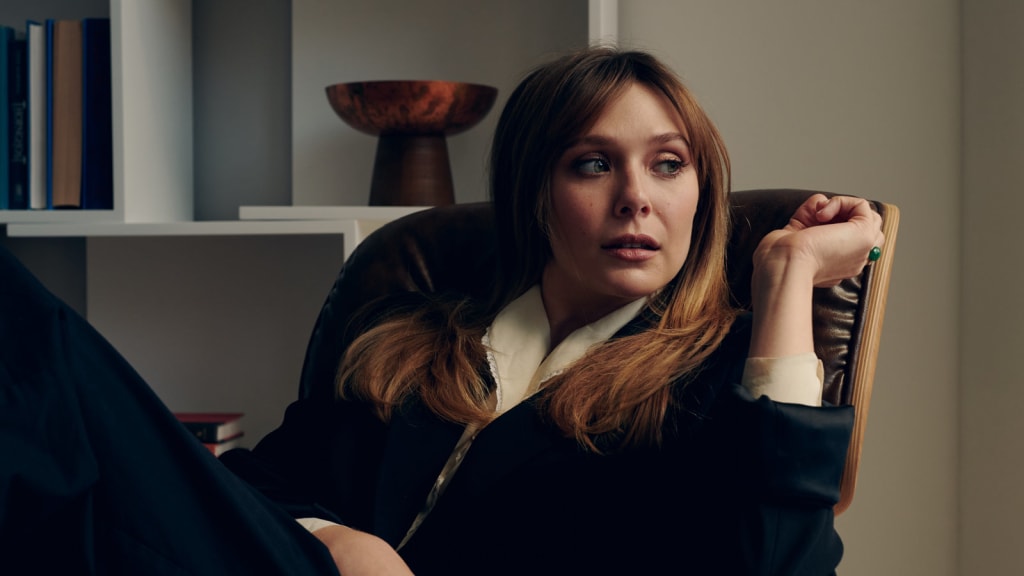 The latest MCU event film, Doctor Strange in the Multiverse of Madness, has finally hit theatres. Critics have been raving about the performances in the film, particularly that of Elizabeth Olsen, who stars in the film as Wanda Maximoff, aka the Scarlet Witch, following on from the character's starring turn in the smash hit Disney Plus series, WandaVision, early last year.
Here's a few fun facts about the Marvel Cinematic Universe's brightest stars.
1. Elizabeth Olsen began acting at the age of Four
As most fans of the actress already know, Elizabeth is the younger sister of former Full House stars Mary-Kate and Ashley Olsen, and their Mother often took young Elizabeth to the set of the show. After appearing as an extra in Full House, Elizabeth starred alongside her sisters as 'Girl in car' in the made for TV film How The West Was Fun, and a few of the entries in The Adventures of Mary-Kate and Ashley video series.
While Olsen has very few memories of actually 'working' with her sisters, she credits her frequent childhood set visits with inspiring her love of acting.
2. She once considered dropping her famous last name
At the beginning of her acting career, Olsen considered dropping her last name, and working under her middle name, as Elizabeth Chase. She feared being seen as simply trying to ride on the coattails of her sisters' fame, and that her own achievements could be downplayed because of it. She eventually gave up this plan, for a rather sweet reason:
"I love my sisters. I'm proud of my sisters."
The actress didn't feel right distancing herself from people she loved for the sake of her own success. Her work would have to speak for itself.
3. Olsen earned multiple award nominations in her very first film role
In 2011, Olsen starred in her first film, the independent thriller Martha, Marcy May, Marlene. She played a young woman struggling to readjust to normal life after escaping from a dangerous cult.
Olsen was nominated for awards in multiple Critic's circles, being pointed out as one to watch. According to Avengers: Age of Ultron director Joss Whedon, Martha, Marcy May, Marlene helped bring Olsen to the attention of Marvel Studios when they were casting the role of Wanda Maximoff.
4. Elizabeth Olsen has starred in six non-MCU films alongside actors who were either already in, or would eventually join her in the MCU.
Oldboy, in which Olsen starred alongside Thanos actor Josh Brolin, costume drama In Secret, where she shared the screen with recent MCU inductee Oscar Isaac (Moon Knight), and Godzilla, in which Olsen played the wife of her soon to be MCU brother Aaron Taylor Johnson, were all released before the actress's first major MCU appearance in Avengers: Age of Ultron.
Hank Williams biopic I Saw The Light, which saw Elizabeth Olsen star alongside Loki actor Tom Hiddleston, Ingrid Goes West, which also starred Guardians Of The Galaxy star Pom Klementieff (Mantis) and future U.S Agent Wyatt Russel, and Wind River, which saw Olsen team up with Hawkeye actor Jeremy Renner, have all hit theatres during her MCU tenure.
Since filming wrapped on Multiverse of Madness, Olsen has also expressed interest in working with Benedict Cumberbatch on a non-Marvel film.
5. Elizabeth Olsen does not have any form of Social Media
The actress created an Instagram as part of her research for the Insta-themed dramedy Ingrid Goes West, and maintained it semi-regularly for a few years afterwards, mostly for film promotion, and the occasional cooking or gardening video. However, she deactivated her account in 2020. Unlike some celebrities, who take a short break only to return sometime later, Elizabeth Olsen has not returned to Instagram since.
Some fans believe Olsen's decision to step away from Social Media is related to online bullying following her failure to immediately respond to the death of MCU co-star Chadwick Boseman in late 2020. However, the actress's official reason for stepping away from Instagram is that she disliked the amount of space it took up in her mind, believing this space would be better used for other things. Since her departure from Social Media, Olsen's Husband, musician Robbie Arnett, often promotes her latest projects on his own Social Media pages.
6. Elizabeth Olsen is currently married to Robbie Arnett, a member of the indie band Milo Greene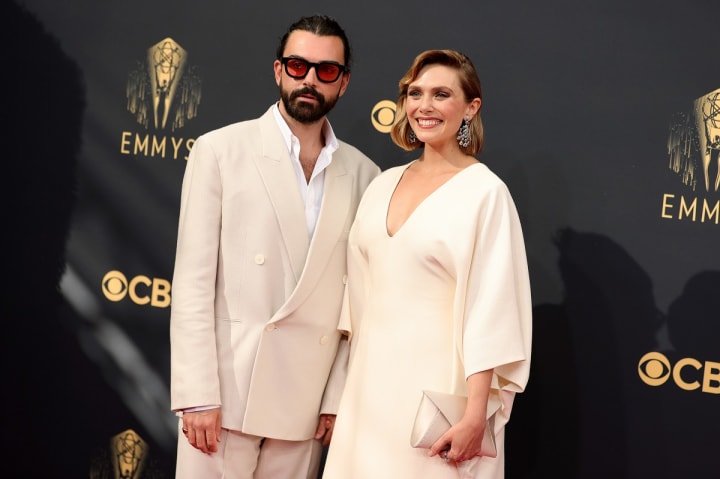 Olsen and Arnett became engaged in July of 2019, and married sometime afterwards, although the rather private couple have never revealed exactly when. Their marriage was revealed in 2021, when Olsen referred to Arnett as her husband for the first time during a candid Zoom chat with fellow actress Kaley Cuoco to celebrate their Emmy nominations.
In 2022, during the press junket for Multiverse of Madness, Olsen revealed that the couple had eloped.
7. She enjoys cooking
When the actress did have Instagram, she regularly posted pictures from her fruit and vegetable garden, as well as anything made from her homegrown produce. She has also starred in various food-themed Youtube series, and in a recent appearance on The Kelly Clarkson Show, brought homemade snacks to share with Clarkson and Benedict Cumberbatch.
Despite the strict Covid rules on the Multiverse of Madness set, Olsen got special permission to appear on Table Manners, a popular London-based podcast in which a Mother-Daughter duo cook for a celebrity guest.
8. Olsen suffers from social anxiety
Throughout her career, Olsen has been open about the fact that she suffers from social anxiety, complete with occasional panic attacks. During a 2019 interview promoting her Facebook Watch series Sorry For Your Loss, and the recent announcement of WandaVision, Olsen told talk show host Jimmy Kimmel that she had once avoided a Restaurant she had been planning to dine in because she saw him inside, and was unsure whether they knew each other well enough for her to say hello to him.
She has worked on coping mechanisms for her anxiety through regular therapy, and credits her fellow MCU cast members, particularly regular co-star and scene partner Paul Bettany, for supporting her through the whirlwind of her earlier MCU press tours. Having been paired with Bettany for the majority of her MCU tenure, Olsen has admitted to missing the actor during the Multiverse of Madness press junket.
9. Olsen and her Husband have written a children's book aimed at helping youngsters suffering from anxiety.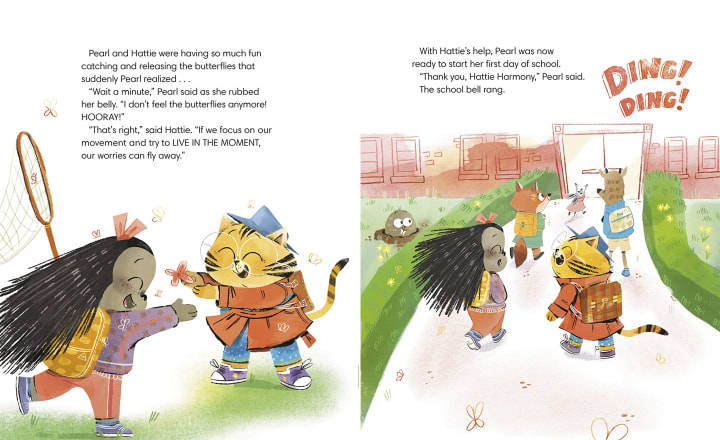 Olsen's husband, Robbie Arnett, also suffers from anxiety. With their shared experiences and the help of Illustrator Marissa Valdez, the couple have penned a children's book, Hattie Harmony: Worry Detective, due to hit shelves in June 2022.
The book, the first in a possible series, stars a young cat, Hattie Harmony, helping a panicking friend on their first day at a new school. The book aims to give children tools to deal with anxiety.
10. Olsen's next project is the HBO Max true crime drama series, 'Love and Death'
Olsen will play Candy Montgomery, who murdered Betty Gore (played by American Horror Story star Lily Rabe) the wife of her lover, Allan Gore, with an axe in 1980. Though only small snippets of footage have been released, glowing reports from the set of the recently wrapped series have resulted in early Emmy buzz for Olsen.
The series is set to premiere in the second half of 2022.
Catch Olsen on the big screen now in Doctor Strange in the Multiverse of Madness.