10 Books That Were Incredibly Overrated & Overhyped
The only thing holding these books together are their spines.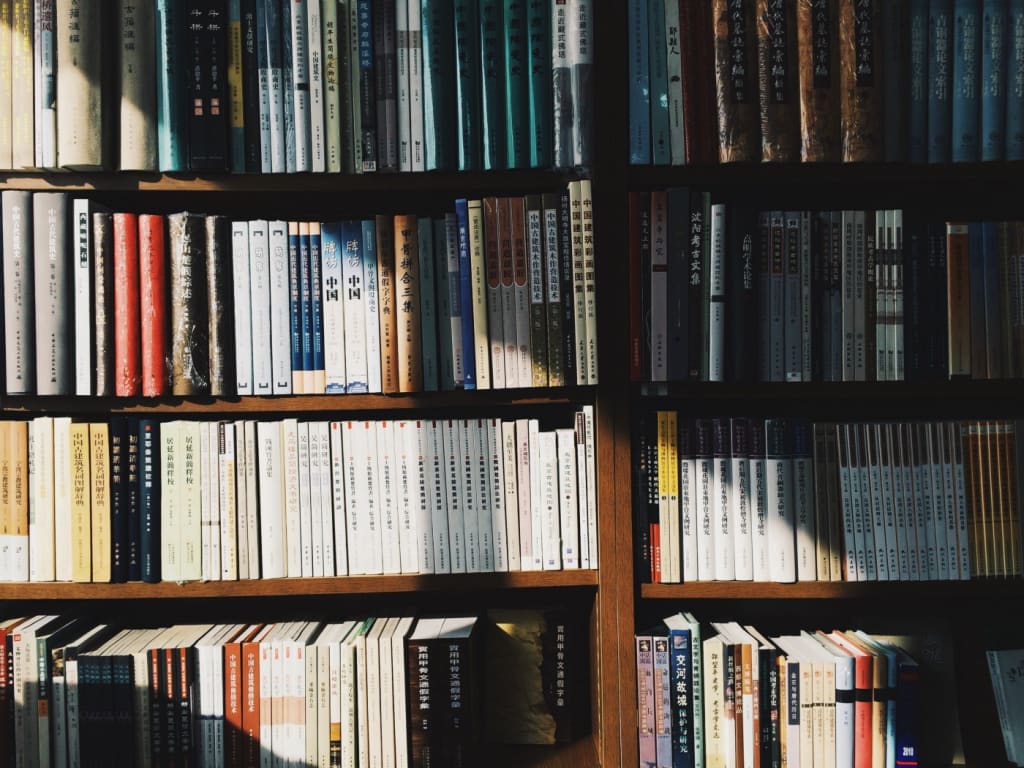 Image credit: Chuttersnap on Unsplash
Disclaimer: please don't be offended if you enjoyed any of the books mentioned. I'm being hyperbolic throughout, mostly for fun, hope you picked up on that! Explaining yourself really does suck the fun outta things, but these days, it's obligatory.
These books just didn't work for me. If you're wondering whether we're book compatible, here's a list of books I would recommend. Check it out, and please don't hate me!!!
10 Extremely Overrated and Overhyped Books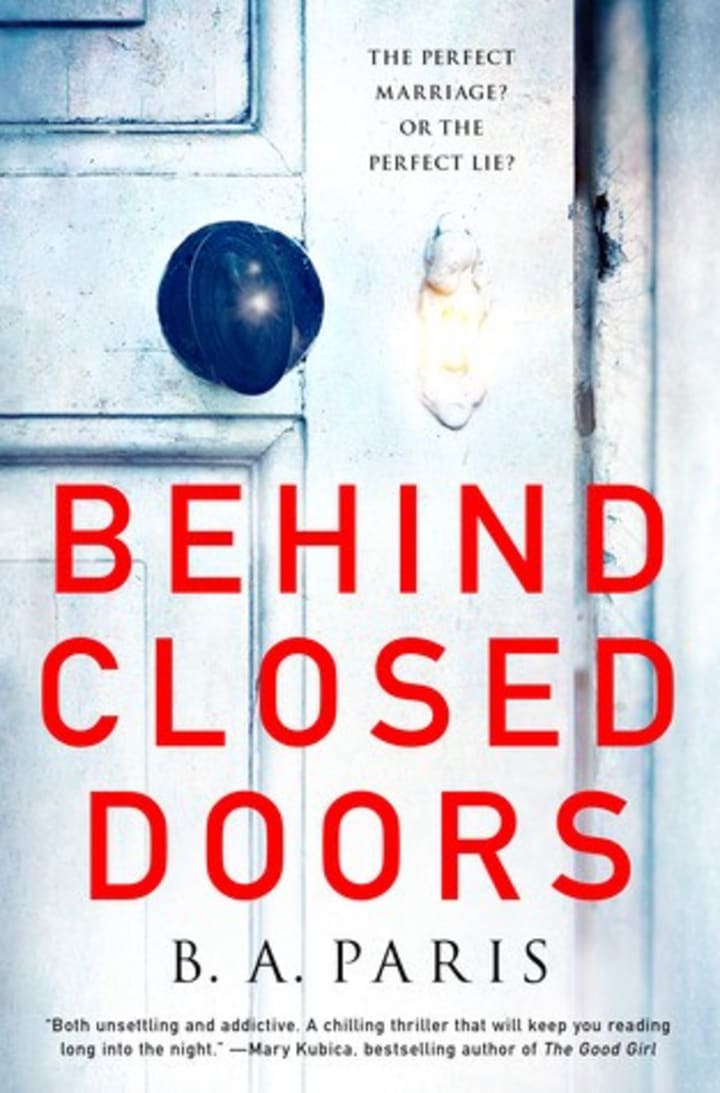 1. Behind Closed Doors by B.A. Paris (2016)
At number one on the list, we're comin' in hot with this true piece of shit, Behind Closed Doors by B.A. Paris. Oh, and way to shoot for the moon with that title, B.A, if that's even your name.
Behind Closed Doors is about a woman named Grace that meets a man named Jack Angel (yeah, his actual surname in the book is Angel. I'm honestly shocked at myself for continuing to read at this point and not immediately whipping the book out the window.)
Jack is a lawyer and a Domestic Violence Attorney. So Grace decides to marry him even though they met only five minutes ago. Then, to the shock of absolutely no one, he reveals his true colours the moment he shuts the door because subtlety is not everyone's strength. As it happens, Jack is a bonafide megalomaniac narcissist that's likely incapable of maintaining a healthy relationship until he does some serious work on himself and gets professional help. Jack Angel doesn't know this about himself, though, and Grace unfortunately never knew much to begin with.
This book has no ingenuity to speak of, nor a modicum of subtlety or originality. It spoon-feeds and beats you over the head till your lights go out. I know this is a 'psychological thriller,' but people—the genre has better to offer than this recycled, dribble, (dribble.) So you can get a sense of the 'writing style,' here's a taste:
"Fear," he whispered, "There's nothing quite like it; I love how it looks, I love how it feels, I love how it smells and I especially love the sound of it." I felt his tongue on my cheek, "I even love the taste of it." "You disgust me!" I hissed. "You must be one of the most evil people that has ever lived, and I'll get you, Jack, I promise, in the end, I'll get you."
Lololololol.
Official Rating: .5 /10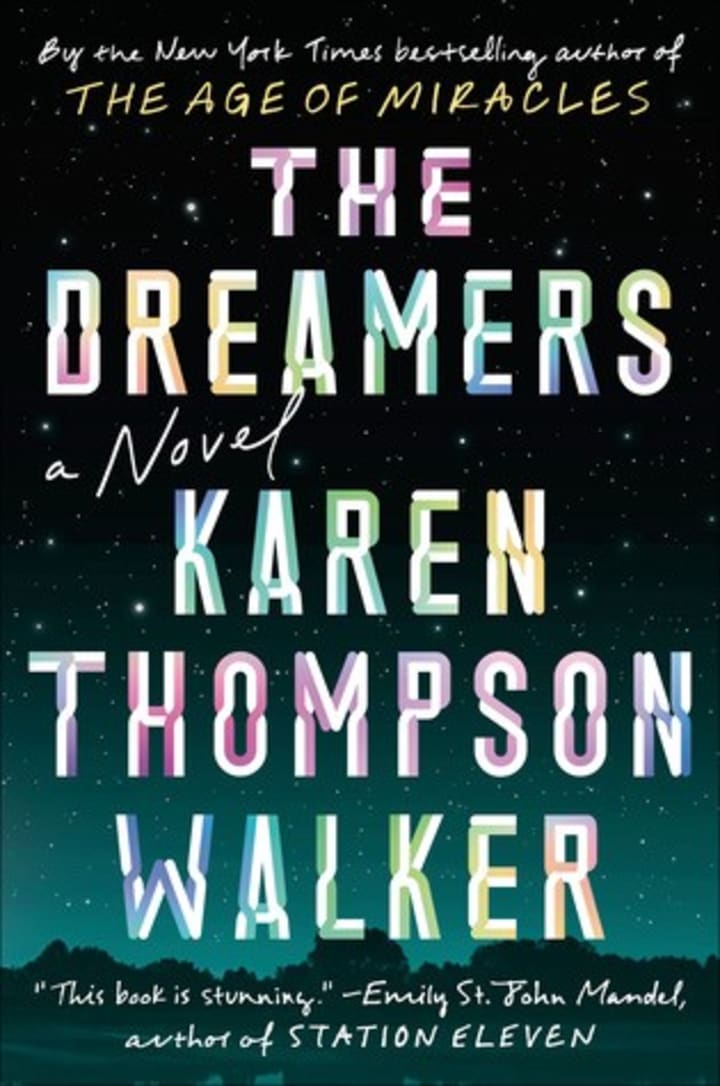 2. The Dreamers by Karen Thompson Walker (2019)
As I reflect on my feelings towards this book, I realize that I have none because I hardly remember it (maybe it was all a dream?) The Dreamers starts off in a small college dorm somewhere in California. One morning, one of the girl's living in the dorm doesn't wake up. She's not dead, but nobody can wake the girl from her slumber. Everyone panics. Then, suddenly and shockingly, more people start to contract the terrible and evil 'Sleeping Sickness.' Everyone is scared, it's a sleepy pandemic and a forgettable one.
This book thought it was smarter than it was (is that a YA-genre thing?) It tried but ultimately fell flat. Would not recommend it.
Rating: 5/10
3. The Best Kind of People by Zoe Whittall (2016)
I read this book in 2019, and it also topped my list that year for the worst book I read in 2019. Here's an excerpt from the summary of the book that I pulled from Goodreads:
George Woodbury, an affable teacher and beloved husband and father, is arrested for sexual impropriety at a prestigious prep school. His wife, Joan, vaults between denial and rage as the community she loved turns on her. Their daughter, Sadie, a popular over-achieving high school senior, becomes a social pariah. Their son, Andrew, assists in his father's defense while wrestling with his own unhappy memories of his teen years.
Sounds intriguing, right? I thought so too. That's why I picked it up. Despite its topical theme, The Best Kind of People is a wet blanket of a book, it sat and physically took up space, and I facilitated it by purchasing my own copy. I normally don't try and participate in my own abuse, but this book proves the exception.
The Best Kind of People takes place in a small town in California. Everyone knows each other, and there are tree-lined, white-picket fences. The book starts off okay and in this way it deceives the reader by setting us up for failure. The beginning is where the alleged rumour surfaces that George Woodbury sexually molested one of his students.
Each character in this book was an exact carbon copy of the next. They all shared the same concerns and asked the same questions—which makes absolutely no fucking sense. Tell me: wouldn't you imagine that the wife of the man that's accused of sexually harassing a minor would feel differently than, say, their son or daughter? Yes, they have all been betrayed to an extent, but does not the severity of the betrayal depends on the relationship you stand in with that individual? Wouldn't the wife have myriad concerns that are varied and distinct from their children's? And vice versa?
I apologize if I sound irked, but not a single character appeared to be developed in the slightest or mildly conceived, and they're all vacuous and bothersome. None of the main characters (the immediate family members of George, like his wife, daughter and son) could move past the initial shock of the accusation, and so the book stagnates, and it draaaaags. The only emotions these characters experienced were 1. disbelief and 2. denial. No character moves beyond the initial shock; there is no emotional depth or insight, which leaves me to question why a person would choose to write an entire book on a topic they have nothing to say about. The Best Kind of People is bad because it's lazy and a shoddy attempt at what could have been a genuinely complex and nuanced novel.
Rating: 3/10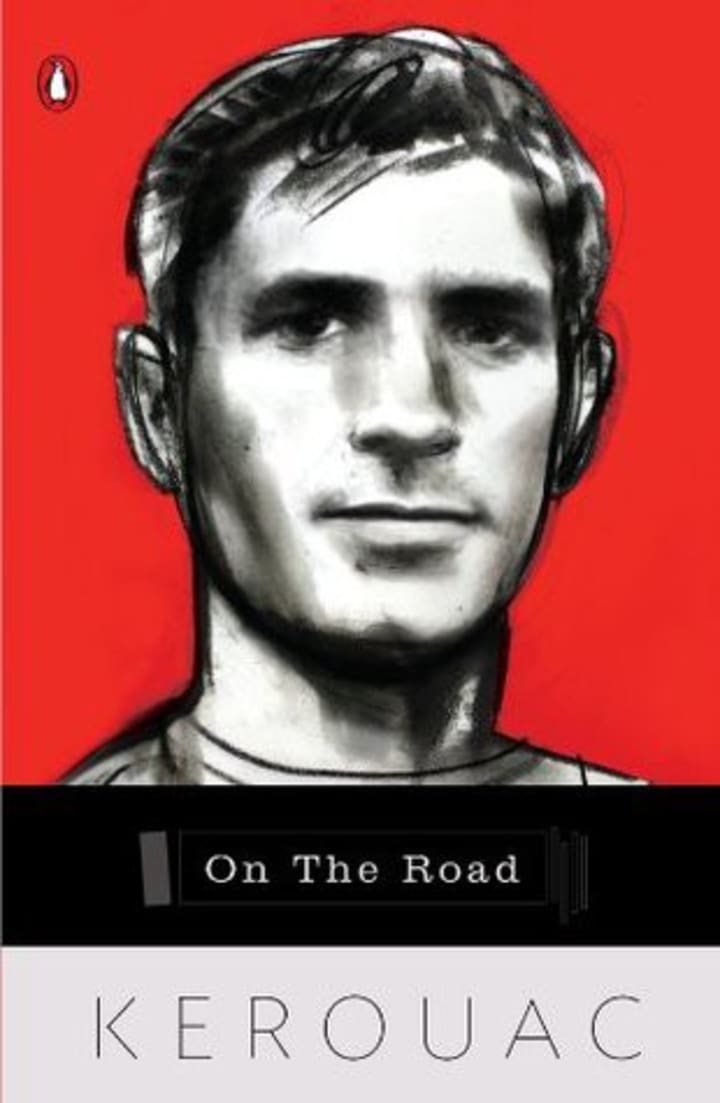 4. On The Road by Jack Kerouac (1976)
On the Road by Jack Kerouac haunts me 'till this day. I consider myself someone capable of finishing books, and it hurts me when I find myself unable to do so.
I have tried reading On The Road on three separate occasions, at three different intervals in my life: first in high school, again in university, and once more after I graduated from my Master's. Each time I've attempted to finish this book I give up at the exact same part. I've read the first half of On The Road a total of three times, all in an effort to finish the damn thing. The problem is the characters are insufferable, and at the midway mark, I can't handle it anymore. They're intolerable, self-important, self-congratulatory and I don't care if that's the point—if we're supposed to feel that way, and it's all a part of Kerouac's genius. Rest assured, there will be no further attempts made on my end to finish this book.
Rating: who even knows honestly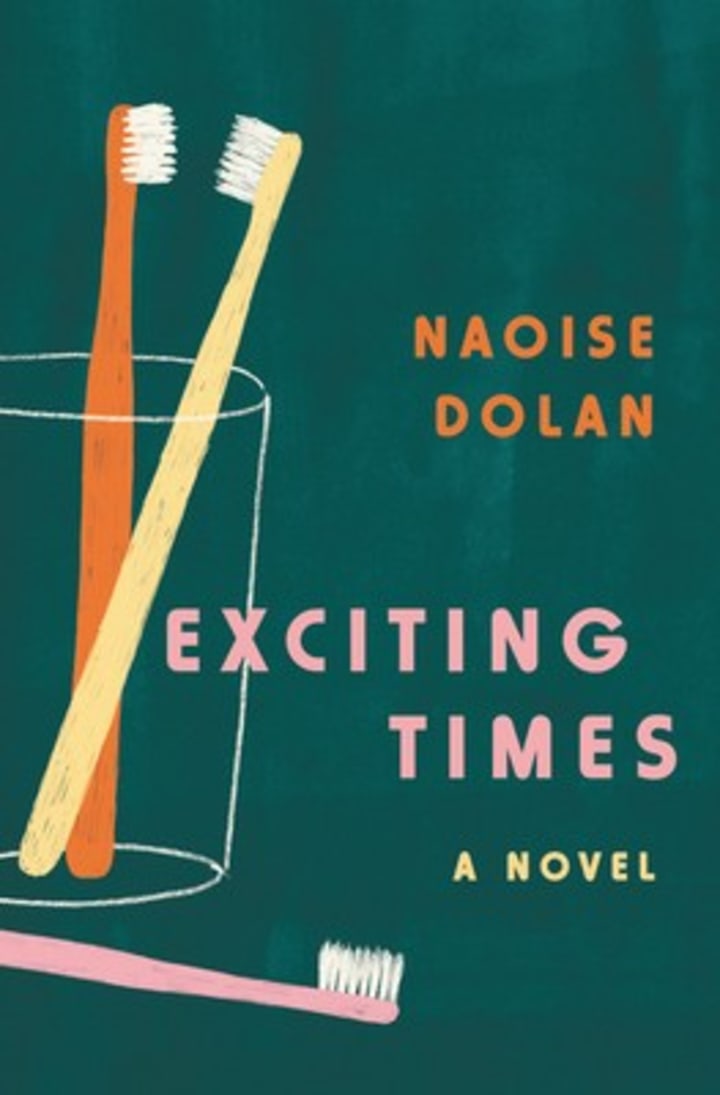 5. Exciting Times by Naoise Dolan (2020)
Exciting Times by Naoise Dolan, another DNF'er (did not finish,) and a book that sat and collected dust on my shelves until it went to the donate bin. Here's the Goodreads excerpt on Exciting Times:
An intimate, bracingly intelligent debut novel about a millennial Irish expat who becomes entangled in a love triangle with a male banker and a female lawyer.
I picked this one up because it was a buzzy book that sounded like it would be my type of thing. This book was a special disappointment for me because people I go to for quality book recommendations (mostly on BookTube,) seemed to really love this book. I couldn't deal with this book, and mostly I couldn't deal with Ava the protagonist. She is your typical millennial but in the worst understanding of the term — she's got a 'woe is me' attitude, and thinks she's better than other people and it's their job to figure that out. Also, she relies on some dude she just met to take care of all her needs, and she complains non-stop. That's a no from me, dawg.
Rating: 4/10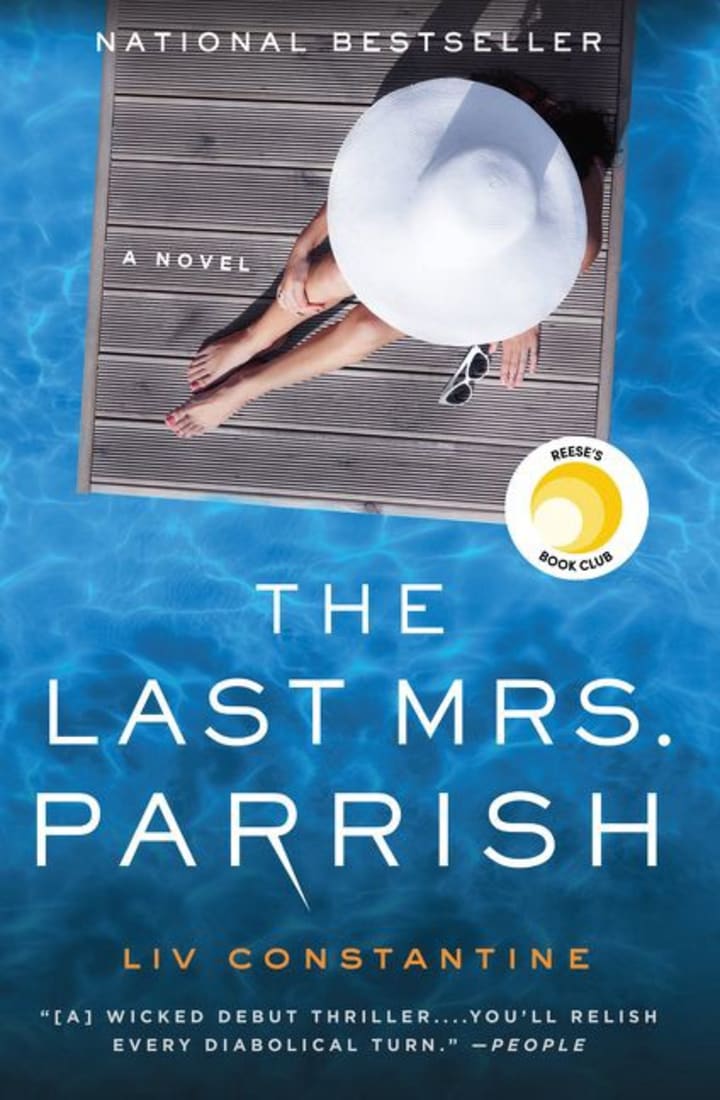 6. The Last Mrs. Parrish by Liv Constantine (2017)
The Last Mrs. Parrish by Liv Constantine is also the last book I'll read by Liv Constantine.
Next.
Rating: 2/10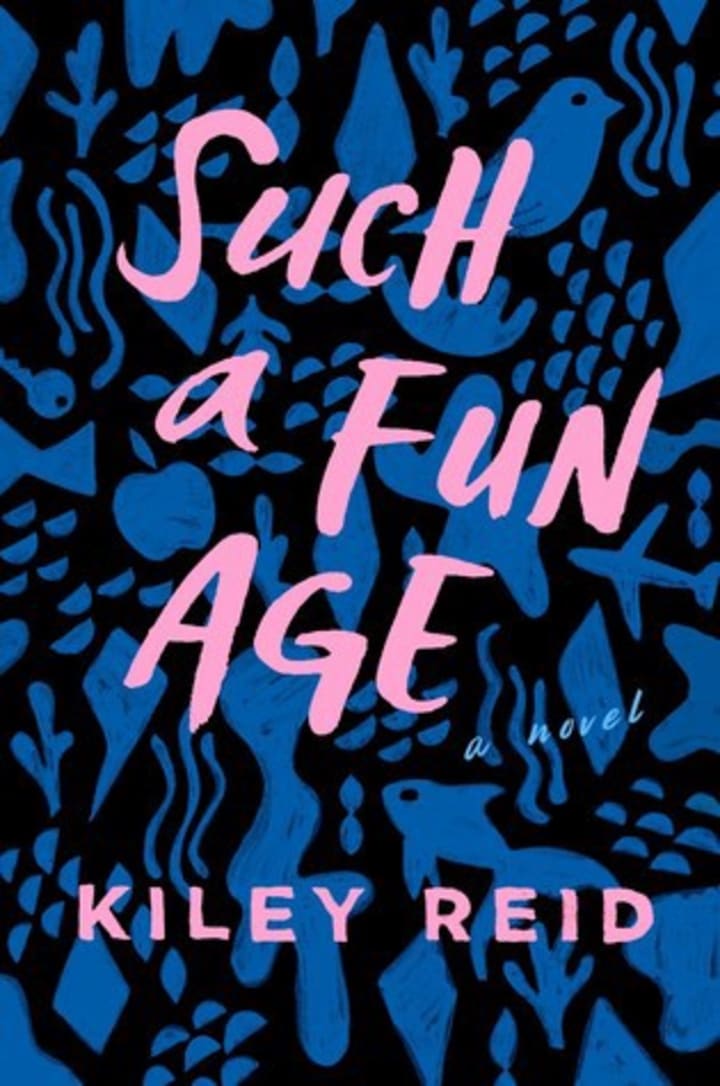 7. Such A Fun Age by Kiley Reid (2019)
Admittedly not a terrible novel, and one that is readable (I was able to finish it without difficulty.) Such A Fun Age by Kiley Reid was a super buzzy and incredibly hyped book when it was first released in 2019.
The story follows Amira, a young African American teenager working as a babysitter.
Spoiler!
This happens at the beginning of the book, so not totally a spoiler. Basically, the event that propels the novel forward is where Amira is at the grocery store with the white kid she babysits, and a security guard working at the store accuses her of kidnapping this child. There's a heated exchange, and another customer films the interaction. The book takes off from there; it's topical, deals with race and specifically pokes fun at white people that are racially anxious and worry about being perceived as racist.
The thing that bugged me about this book is the way it makes fun of white people, not that it makes fun. Alex, (the white woman that hires Amira to look after her kid) is this super woke try-hard who craves acceptance and is desperate for Amira's approval. She's read every book by Toni Morrison, and one of her closest girlfriends is back. Understandably, Amira is annoyed af that she has to quell the racial anxieties of these annoying white people who only seem to focus on her blackness, which in itself is a kind of racism.
My issue with this book is that it is mean-spirited and does attempt to do more than make fun of white people with good intentions that are trying to be better but don't know how. These people are obnoxious, self-absorbed and privileged, but they clearly care and are trying, but they're going about it the wrong way. I feel this book could have been better had it gone deeper, and maybe had Amira expressed these thoughts to them and actually communicate rather than thought they were beyond help. Not a terrible book, but overhyped and forgettable (in my opinion.)
Rating: 6/10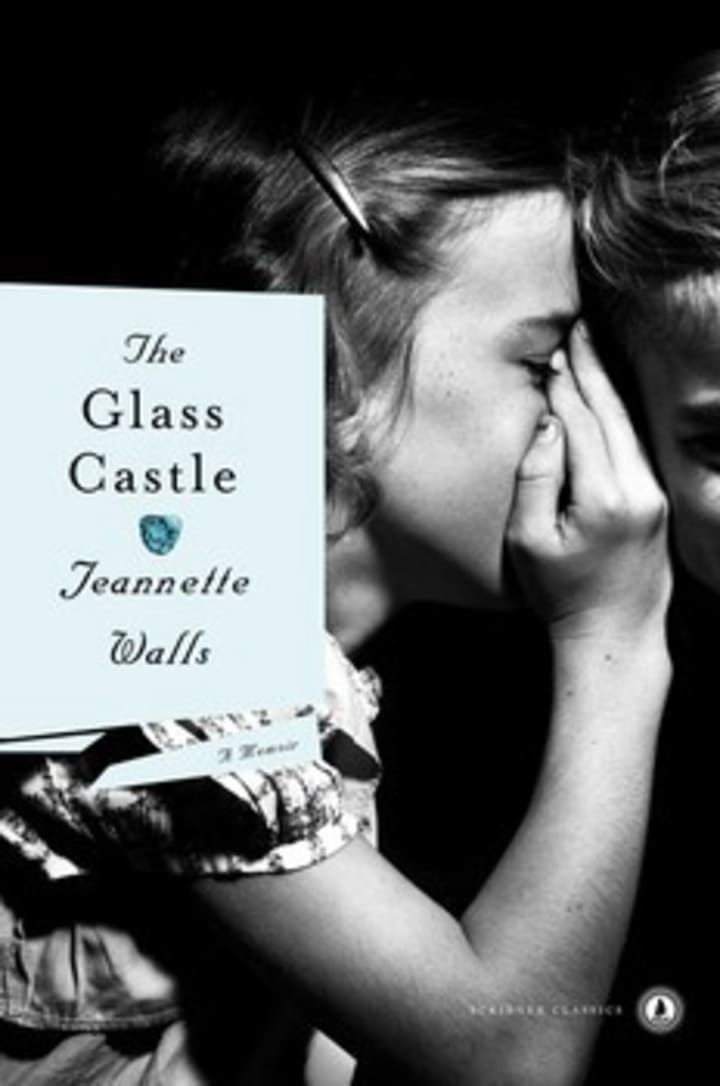 8. The Glass Castle by Jeannette Walls (2006)
The Glass Castle by Jeannette Walls is a memoir that's described by Goodreads as follows, "A tender, moving tale of unconditional love in a family that, despite its profound flaws, gave the author the fiery determination to carve out a successful life on her own terms."
What a lovely description. Unfortunately, The Glass Castle didn't work for me. My biggest gripe with memoirs is when the author tries to make you feel sorry for them, the life they lived and all the tragic moments they've been through. I felt this book did that, and I don't appreciate it when authors deliberately try and pull sympathy from me without giving me sufficient reason to feel bad. Nope.
Rating: I didn't finish the book, so I don't know.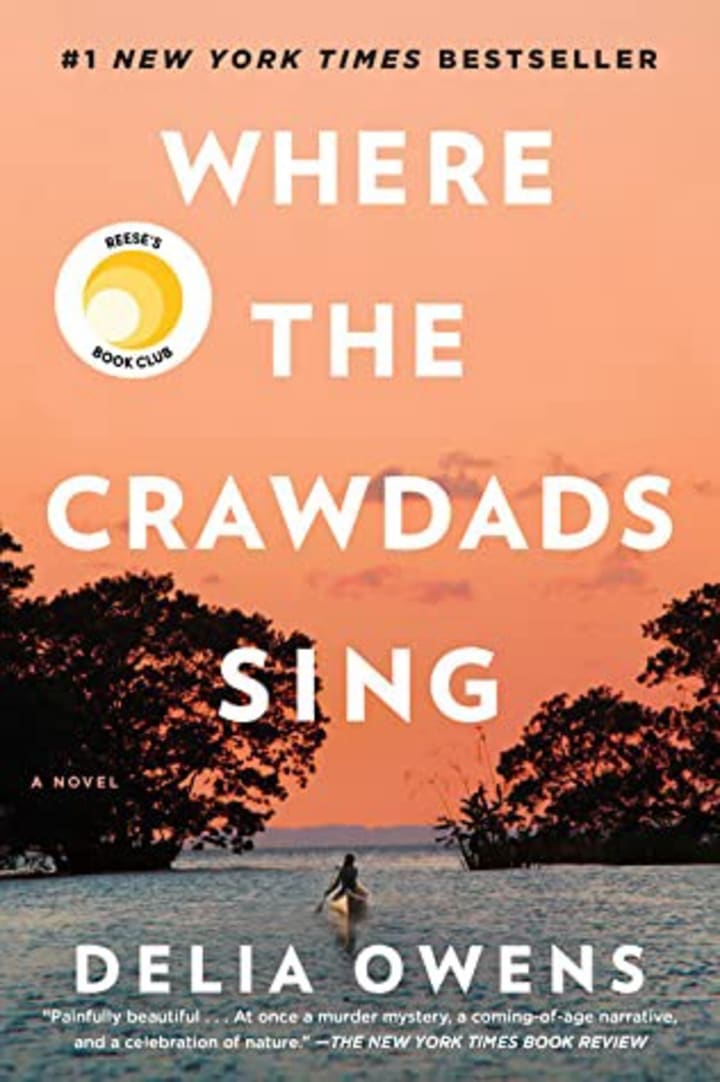 9. Where the Crawdads Sing by Delia Owens (2018)
Before everyone screams at me, I am not saying it's a bad book, not even a little! Where the Crawdads Sing is a good book, really, it is. It's a nice story, the writing is nice, and there's nothing wrong with it. I liked it!
Still, wow, talk about overrated. Is it just me, or does it feel like everyone on earth has been fetishistic over this book for the past decade? It's like, I get it, they sing, the crawdads sing. If nothing, a testament to Reese Witherspoon's influence on book buying decisions. This book felt like it was gunnin' for a movie adaptation from the outset. There are just so many other books I'd recommend before this one, but I won't lie, I enjoyed it. Does it rank as a fave or a distant favourite for me? No, but I enjoyed it.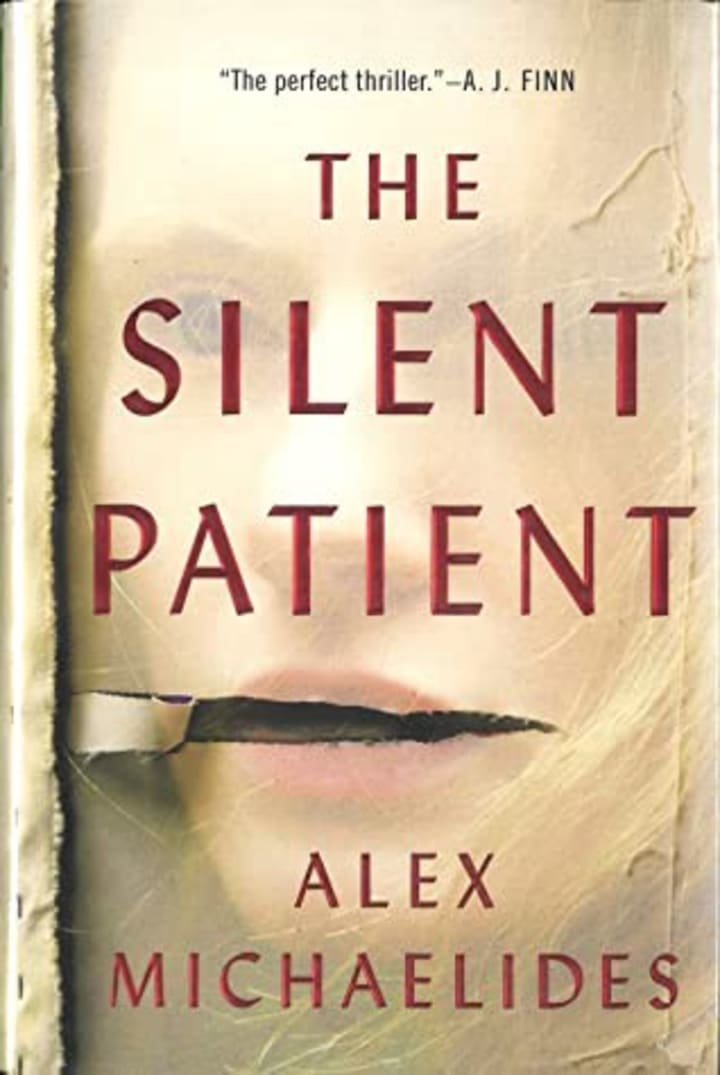 10. The Silent Patient by Alex Michaelides (2019)
The Silent Patient by Alex Michaelides was the psychological thriller of 2019, and it reminds me of the genres—it's the thriller genre that brings us some of the most utterly awful novels ever written.
This is not the worst thriller I've ever read (cue: Behind Closed Doors), but I felt it was highly disappointing, pretty boring and I felt detached the whole way through. I didn't care for the characters and basically wanted to be done with it pretty early in. I'd pass.
Rating: 6/10
Thank you for reading—and again—please know that it's okay if you like these books or even love them. We're allowed to have different feelings toward books, and that's part of the fun. Hope you enjoyed it!
About the Creator
Hi, I'm Dalia. A bit about me: 5-year-old, Philosophy Master's Graduate, Freelance Writer, Lifetime Reader & Aspiring Jeopardy Contestant. I started a thing called DalY Blogs: dalyblogs.com/ (not actually five.)
Reader insights
Be the first to share your insights about this piece.
Add your insights