10 Actors You *Probably* Didn't Know Were Left-Handed!
The most popular actors who you may have not known were left-handed.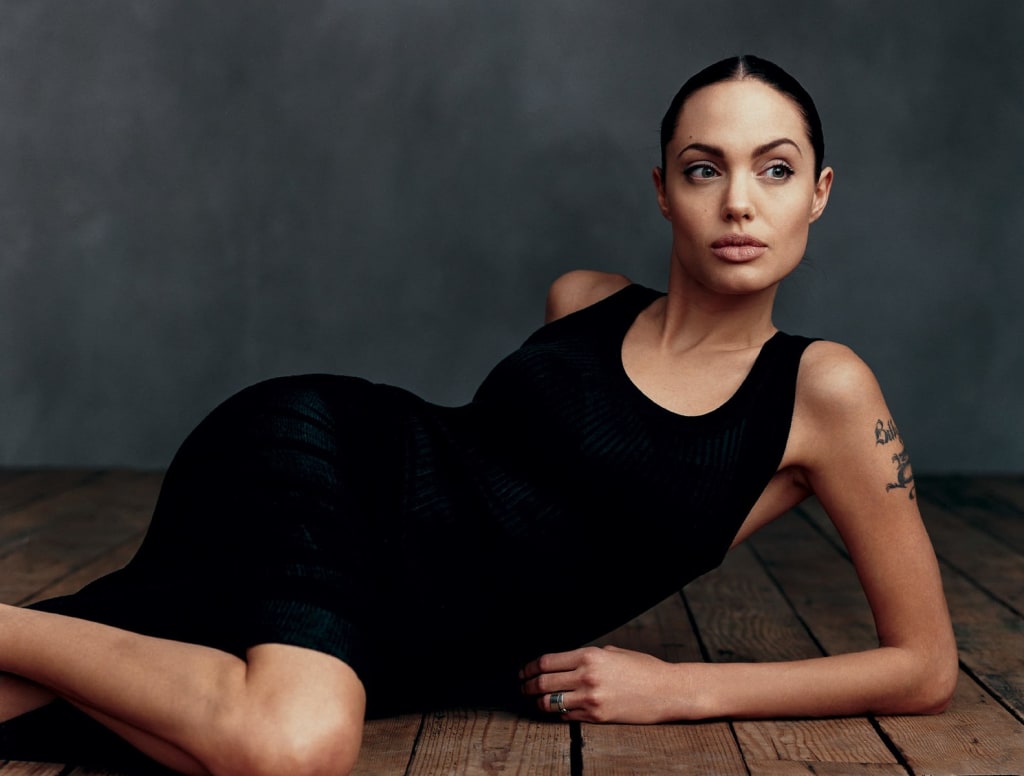 In honor of International Left-Handers Day, I thought I'd look at some of the most popular actors who you may have not known were left-handed. Since I'm a lefty myself, I enjoyed learning that I'm not alone.
Scarlett Johansson
Probably one of the highest profile actresses around, Scarlett has made a name for herself in many fantastic movies. She achieved global fame when she signed on to play Natalia Romanova "The Black Widow" in Iron Man 2 after Emily Blunt turned down the role. Her stock has only continued to rise since.
Keanu Reeves
First gaining fame in the late 80s and early 90s with his roles in the Bill and Ted franchise, Point Break and Speed, his global fame would follow a few years later as he portrayed Neo in The Matrix trilogy of films.
Angelina Jolie
Angelina has been an established actress for years, gaining her notoriety through several films such as the sci-fi thriller Hackers, the drama Girl, Interrupted and ultimately she cemented her status as a leading lady with her role as Lara Croft, in Lara Croft: Tomb Raider.
Tom Cruise
Tom Cruise, the man who never ages, is one of Hollywood's biggest stars. He has been active in film for 35 years. He gained fame through leading roles in Risky Business, Top Gun and A Few Good Men. Tom has kept his status intact by continuing his role as Ethan Hunt in the Mission Impossible franchise.
Jessica Alba
Jessica was forced to learn to write with her right hand at an early age, and had this to say about it:
"From a very early age, I remember thinking the adults were always acting like a**holes. I couldn't understand why I had to respect them. My pre-school teacher forced me to write right-handed when I was left-handed. I didn't get why I had to change. Nobody could give me a reason. I have had a big problem with authority ever since."
She is most well known for being a sex symbol in many films, throughout the years being listed on many "hottest" or "most desireable lists." Her Hollywood career includes Sin City, Fantastic Four, Dark Angel & Good Luck Chuck.
Bruce Willis
Bruce Willis started his acting career around the same time as Tom Cruise, and has been met with critical success in many of his roles including the Die Hard series, Pulp Fiction, The Expendables, Red, Armageddon & Hudson Hawk.
Rachelle Lefevre
A more recent actress to join the ranks of the Hollywood elite, Rachelle gained notoriety on several television series Boston Legal, What About Brian, Off the Map & Under The Dome. She gained global fame while portraying Victoria Sutherland in the first two films of the Twilight Saga.
Ron Perlman
Ron is known for a variety of roles, most recently his character of Clarence Morrow in Sons of Anarchy, but his fame came through his collection of work which includes several film and television series through the 80s, 90s and 00's like Enemy at the Gates, Blade II, Highlander: The Series, The Outer Limits & The Island of Dr. Moreau.
Mary-Kate Olsen
Mary-Kate and her twin sister Ashley were child stars thanks to the show Full House. The sisters went on to numerous direct-to-video movies. Mary-Kate focuses more on business and her equestrian skills currently.
Mark Hamill
Mark is most well known for his character Luke Skywalker in the Star Wars Trilogy, and has becoming a staple in the voice acting world, most notable as the voice of the Joker in the Batman Franchise since 1992, beginning with Batman: The Animated Series.
About the Creator
Husband. Father. Gamer. Cinema Lover. Mix it all together, and there I am. I love all things pop-culture and coffee; but coffee is the best.
Reader insights
Be the first to share your insights about this piece.
Add your insights