YouTube Rising Star: Corpse Husband
And his deep voice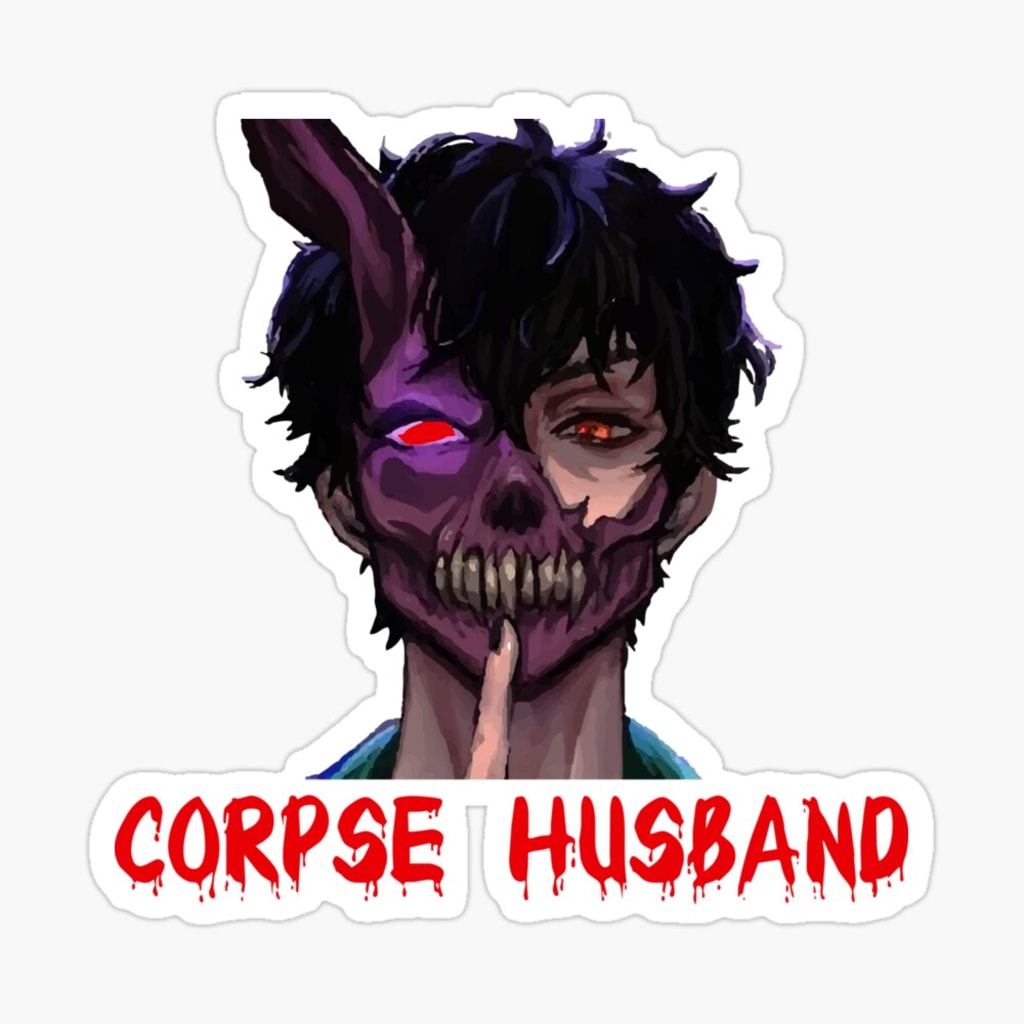 I'm sure at this rate, anyone would have seen at least one video of Corpse Husband on YouTube. He has been rising on the gaming industry of YouTube with the game Among Us.
Corpse Husband started his YouTube in 2015, reading scary stories. Sometimes, he makes his own music. You can get them at his channel. Recently, he has been all over YouTube since he started playing Among Us with some of the most well-known YouTuber gamer such as PewDiePie, jacksepticeye, Sykkuno, Valkyrae and many others.
Who is Corpse Husband? Corpse Husband is a 23-year-old, American YouTuber from San Diego, California. We don't know how he looks like, but what we do know is Corpse is well known for his very deep, distinguishable voice.
Recently, he had an interview with Anthony Padilla. Through this interview, we get a little glimpse into Corpse's life and how it is being a faceless YouTuber. You can watch the video here: https://www.youtube.com/watch?v=E1aheotQv9k
Currently, Corpse has 3.28 million subscribers on his YouTube channel. What made Corpse famous? It's his voice. His deep voice that gets everyone simp-ing for him. Have you seen the video where even AOC got distracted by Corpse's voice? If no, you should definitely check it out here: https://www.youtube.com/watch?v=6CMNgvlFfz0
Not long ago, Corpse revealed a picture of his hand on his Instagram which blew the world away. The Sun UK wrote an article about Corpse' based on his hand revealed of 'Does Corpse Husband have six fingers on his hands?'. You can read the article here: https://www.thesun.co.uk/tvandshowbiz/12915909/corpse-husband-six-fingers-hand-onlyhands-twitter/
Just so you know, he does not have six fingers. The ring he's wearing causes the illusion as if he has six fingers.
If you follow Corpse on his TikTok, Instagram, Twitter or Snapchat, every now and then, you can see pictures or videos of his hand. Or an alternative is to seach it up on YouTube. There are many videos compilation of his TikTok and Snapchat, or even Insta Story.
But what really attracted all the viewers to Corpse is for his voice. And his big brain game on Among Us with his friends. His uniqueness is what brings people in. Although, you can watch him play many other games, not just Among Us.
Fun fact: Did you know Corpse' laugh actually sound normal instead of sounding deep like this voice?
Fun fact 2: When Corpse' scream, that deep voice of him disappear and sounds way too normal. Some people think that Corpse' uses a voice changer to change his own voice to gain viewers and popularity. However, the real reason was because he has a combination of genetics and a health condition, called GERD.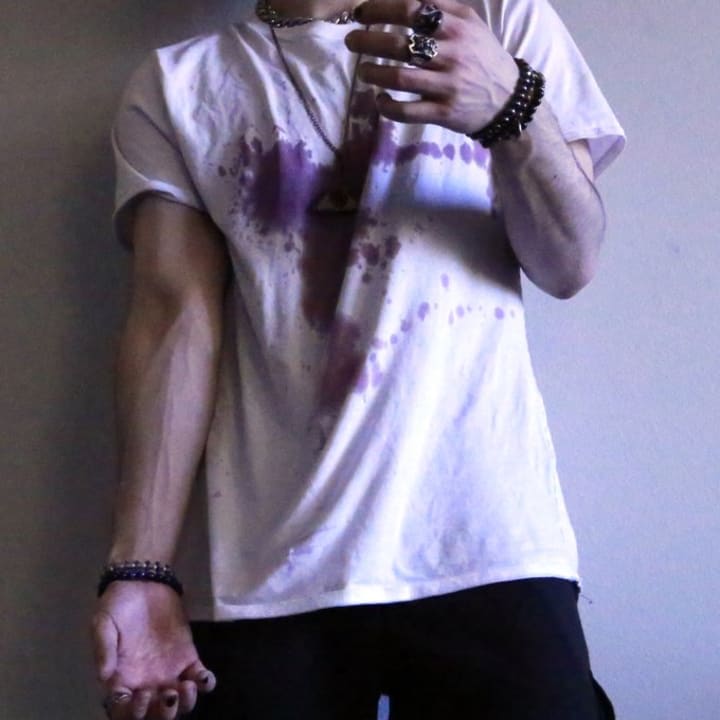 Curious as to what Corpse's looks like? Above is the only ever 'full' picture of Corpse you can ever see and/or find on the internet. This picture of him is available both on his Twitter and Instagram.
However, all of that aside, not only his fans, but fellow YouTubers are simp-ing over Corpse's voice. Corpse did not only gain popularity based on his voice. It is his personality and charm that draws people in. You're able to tell he's a genuinely nice person. Makes you want to be his friend, isn't it?
Corpse' friends, in the gaming industry of well-known YouTubers, took initiative to help him and even go an extra length to create 'awareness' of Corpse on the internet. You're able to see how happy Corpse' is when he's playing with his friends. In which, it shows us that these people care and wanted to help him, when they could have turned a blind eye on him.
I will leave Corpse's link to his social media and YouTube account below.
Instagram: https://www.instagram.com/corpse_husband/?hl=en
Twitter: https://twitter.com/Corpse_Husband
YouTube: https://www.youtube.com/channel/UCFNTq9XKHDNy_1-2lL0kqCg
Snapchat: Corpse_Husband
Corpse also have his own Merch, in which you can find it here: https://shop.spreadshirt.com/Corpsey . As far as his merch goes, it has hoodies, shirts, and a mug! If you're a big fan or Corpse, why not purchase something to show him your support (obviously, only if you can afford it).
If you're a big fan of Corpse or if you just discovered him and fell in love with him, why not drop by his social media or whenever he's streaming to say 'Hi' to him to show your support.
celebrities
About the author
I write about anything and everything. Come join me on this adventure!
|Malaysian|
IG: lifewithcherii77
Business or Collab Inquiries
email: [email protected]
Reader insights
Be the first to share your insights about this piece.
Add your insights