"You Can Go as Far as You Like, but You Can Never Come Back"
Max Is Still Playing Little Inferno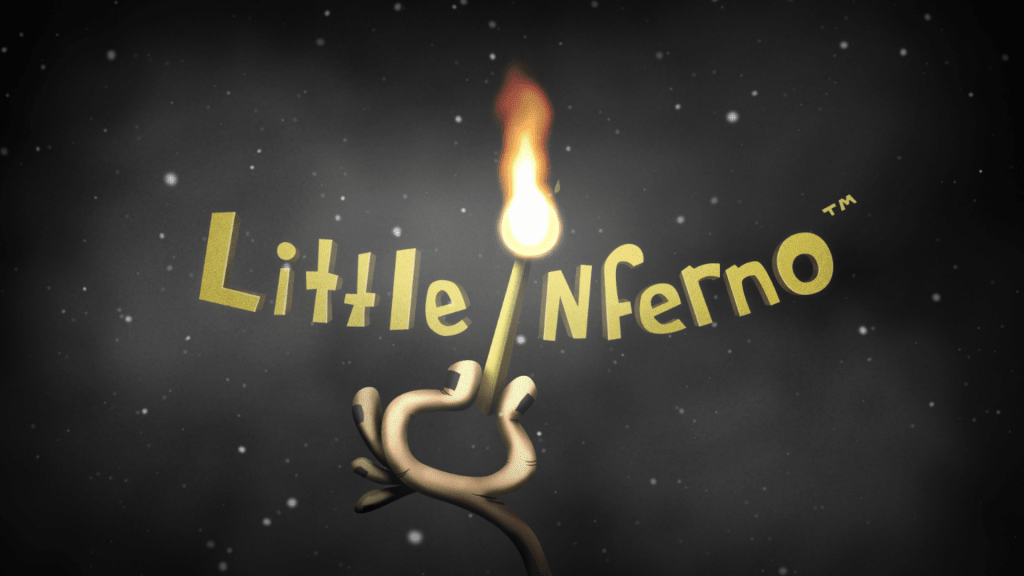 The following article contains Spoilers for Little Inferno, and I mean BIG spoilers. I mean spoilers so spoileriffic that I actually feel like I misled people by saying there were major spoilers in my last article. Like, spoilers so big that when it happened I had to come back and write another article to rave about it!So if you've read my last article, then you'll know that I've been playing Little Inferno. If you've played the game, AND read that article, then you'll know that I was nowhere near the point where I could start talking about it in depth. I'd been happily burning all the possessions I ordered from magazines, throwing them in the furnace, watching the flames, getting letters from Sugar Plumps, all-in-all having a cheery time.Then Sugar Plumps' house burned down, and I got a little scared.But! I continue to persevere, burning more and more things to unlock more and more combos. Then when I've got all of them I get given instructions for another combo and when I try that ...(Here's where the spoilers come in and they're REAL spoilers this time.) You see it turns out you can burn your house down. And once you do then the game changes from a fun little puzzle about burning your things...
...
(SERIOUSLY play the game before you keep reading).
...
(Or don't, your call).
...
...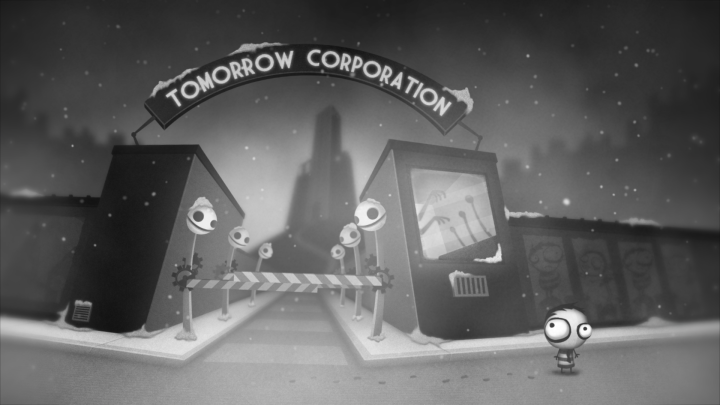 ... To a third-person point and click game.Now, I'm not the guy who reads into stuff. I'm VERY bad at it, but I'm getting better and better as time goes on. I'm fairly sure I missed a lot of subtext about not being able to turn away from my game console/ fireplace, leading to me ignoring everyone around me and isolating myself. And I must have missed some interactions that this creepy child has because when I reached what I presume was the ending there was the option to go back and interact with more things, but I couldn't find them anywhere!One conversation implies I was supposed to have kept an item I got given for progressing through the game, but I didn't! I just set fire to everything I was given because I was a chump, and didn't expect the game to be... this. Again, that's that meta storytelling, I didn't think the game would have any further meaning, so I didn't keep hold of anything, I just used them to get some coins, and to have some fuel for my fires to burn quicker. One quick check on the wiki later, and, yup, all of those things do fun stuff in the second part. But since I burnt them all I get a more somber ending with questions left unanswered.The game even seemed to expect this! You have a couple of speech options available to you when you interact with other characters, and when one gives you a letter you can even say:
"Thanks, but I'll probably just click through it as fast as possible, and then burn it,"
(Which, not going to lie, felt a bit like a personal attack).I definitely need to play through it again (preferably without burning items that become important later). But right now I'm content that I know what the game's about, and I appreciate the message it's trying to tell us, even though I'm not a hundred percent sure that I've understood everything in that message.
Little Inferno definitely has that story to tell, but it works on several levels, drawing the player into it, and asking them if this is really what they want to be doing. Moments of this second part were heartfelt and encouraging in their own creepy way.Once again, if you haven't already, then I'd encourage giving this game your time, but as it itself seems to imply, not too much of it.---Little Inferno is a game by The Tomorrow Corporation first released in 2012, it's is available directly from The Tomorrow Corporation or on Steam.
product review