Xbox Games Showcase Set for July 23
Could this be the reveal of the Xbox Series S?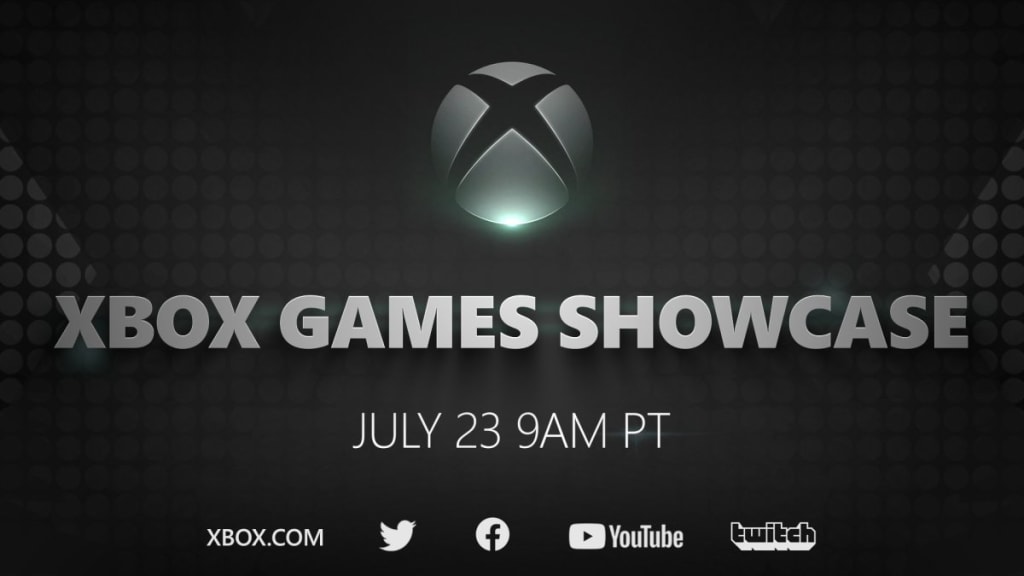 Since the beginning of video game consoles, we have had what has been referred to as the "console wars." The two most brutal combatants are Sony with their Playstation, and Microsoft with their Xbox. Neither of them have managed to beat Nintendo, but that is neither here nor there. Since the console wars began, the two have released their respective new consoles with a fair amount of regularity. Last month, Sony officially showcased its latest console, the Playstation 5. It has always been a high bar to set between the two gaming systems.
One of the big aspects of the Console Wars is that there are several games that are only available on one platform. You will never see Spider-Man on Xbox, nor will you ever see Halo for Playstation. Most people do not have the money to drop on both consoles at once, so a showcase becomes a deciding factor informing gamers, both casual and hardcore, about why their console is the one they should spend their money on. The features and the games that are showcased can make or break which console beats the other in the latest battle between the two juggernauts.
A large part of the pressure of providing the superior system is that the PS4 outsold the Xbox One by a considerable margin. Whether that was because of the game library, console features, or the general hype, Sony definitively won the latest battle in the console wars. That is, at least in the competition between Sony and Microsoft; the Nintendo Switch outsold both of them by a wide margin.
Microsoft cannot afford another lopsided defeat against Sony. Each will always have their own hardcore fans, but the average gamer wants to play on the better console, regardless of whose it is. The PS4 had a huge advantage over the Xbox in regards to their game library. That alone held the right to the mega hit games The Last of Us and Spider-Man. If Microsoft is defeated once again in this latest console battle, they could be in big trouble.
The Xbox Games Showcase is crucial. This event will be streamed online at xbox.com, as well as Xbox's Facebook, Twitter, Twitch, and YouTube accounts. This showcase represents not only what will be coming when the Xbox Series X comes out, but Microsoft's attempt to get back into relevance by holding their own in the latest console wars battle. If the PS5 outsells the Xbox Series X by tens of millions of units, as was the case with the preceding generation, Microsoft could be in real trouble. They could gain a reputation of being third-rate in the Console Wars, constantly trying to catch up to both Sony and Nintendo with their latest Halo game and whatever other games that they can create that would not just end up on PC a few months after release. Halo will be on PC, so if a gamer wants to play that, they just have to wait for the port. Anyone who wants to play Spider-Man or The Last of Us will have to purchase a PS4.
Big ticket games are getting more and more expensive to produce. It is estimated that The Last of Us 2 cost over $100 million to make. That is roughly as much as it took to produce the last seven Best Picture winners combined.
Despite Sony releasing the cost of its new system (about $500), Microsoft is keeping a tight lid as far as price points and hardware information are concerned. The Xbox marketing director, Aaron Greenberg, said, "No business, devices or similar news, just games. A whole show about hour long focused on games. Hope you enjoy it!" Time will tell whether this is an effective strategy for catching up to Sony.
It is an uphill battle for Microsoft to match pace with its competitors. With big ticket games becoming more and more expensive, as well as the price of resources to create the consoles necessary to play them, none of the big gaming systems can afford a flop. Right now, it does not look good. Microsoft will no doubt make enough to justify another gaming system in the future, but in the cutthroat video game business, the question will quickly arise whether or not "doing enough to make another console" will end up being enough.
Written By: Paul Durbin
Syndicated from CultureSlate.com