Why Should You Buy a Nintendo Switch
8 reason why Nintendo switch is a must-buy for all gamer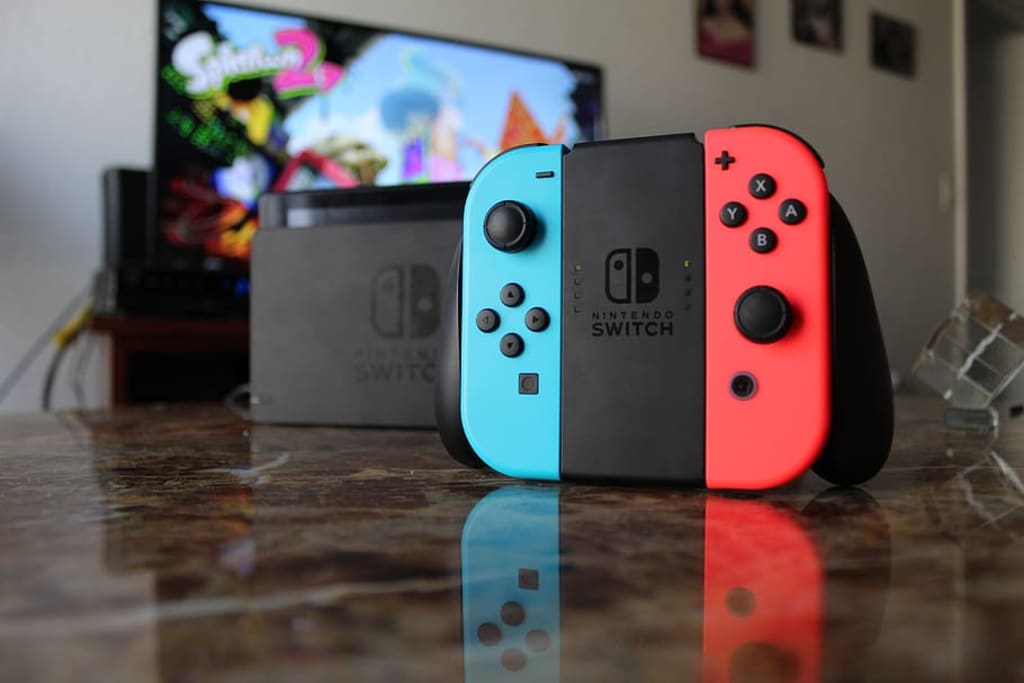 The rise of the video gaming industry has been big for the past 10 years. With people starting to accept "eSports" as a traditional sport. Video games becoming a more accepted culture by everyone.
Both Sony's PlayStation and Microsoft's Xbox had a massive success too, in 2019 alone they sold over 2 million consoles combined.
But Nintendo's new flagship gaming console won't give up without a fight. In just 3 years they sold over 53 million units worldwide, and Nintendo Switch's exclusive games are among the best in the market.
Here is why you should buy a switch:
1. Versatility
No video gaming console can be both a home console and a mobile console in one. You can play your favorite game on the big screen and use the handheld mode to play while you are traveling or while stuck in the traffic. Charging port also is a USB Type-C which is sweet, you won't have to bring an additional charger for your phone while traveling.
2. Exclusive Games
Legend of Zelda: Breath Of The Wild, Fire Emblem Tactics, Super Smash Bros, and Mario Games are just too to pass. Some die-hard fans also buy the switch for this title alone! Every video gaming fan should experience this Switch exclusive games.
3. Role-Playing Games
Nintendo Switch is the home of the best Role-Playing Games out there, while not everything is exclusive but playing on the go with AAA video game titles is so good. From widely popular Final Fantasy Games to some of the recent Role-Playing titles will leave you very satisfied.
4. No Region Lock
A lot of video gaming publishers like Square Enix is notorious for not releasing a specific game in the global market. This makes a lot of gamers frustrated. You can register for any region as much as you wanted! This is also useful as monthly sales vary in different regions so be sure to check that. Pretty great right?
5. Data Storage
Sure Nintendo Switch comes only with a 64gb of storage but with an expansion slot up to 512gb, you won't have any problems running out of storage soon and their game sizes are pretty small too so that's an added bonus! You don't have to buy the official SD card as any high-speed SD card will do.
6. Price
The regular price of a Nintendo Switch is $300 which is already that far behind the Playstation Pro and Xbox One X but if you are really on the budget you can get the new Nintendo Switch Lite which costs around $200. There are just a few downsides on the Lite version but if you are not planning of docking your console ever then the Lite version is perfect for you!
7. Accessories
Since the release of Nintendo's flagship console back in 2017, a lot of accessories have emerged in the market. From those simple and cute multi-colored thumb grip caps to power banks that will give you more hours of added enjoyment. Also not to mention Amiibo which is both has its functionality and collection purposes.
8. Style
Everyone will agree if I say the Nintendo Switch is the most stylish of all the video game console right now. Not only the standard red and blue joycons are very good you can also exchange it to other color combinations to add it's style.
Conclusion:
Nintendo Switch I believe it's 1 of the best and unique video gaming console on the current market and every video game enthusiast should buy it.
The unique approach Nintendo has designed for this console makes this, in my opinion, is the reason why this game console is beloved by both veteran and new gamers.