What Is Slingo And How Do You Play It?
Slingo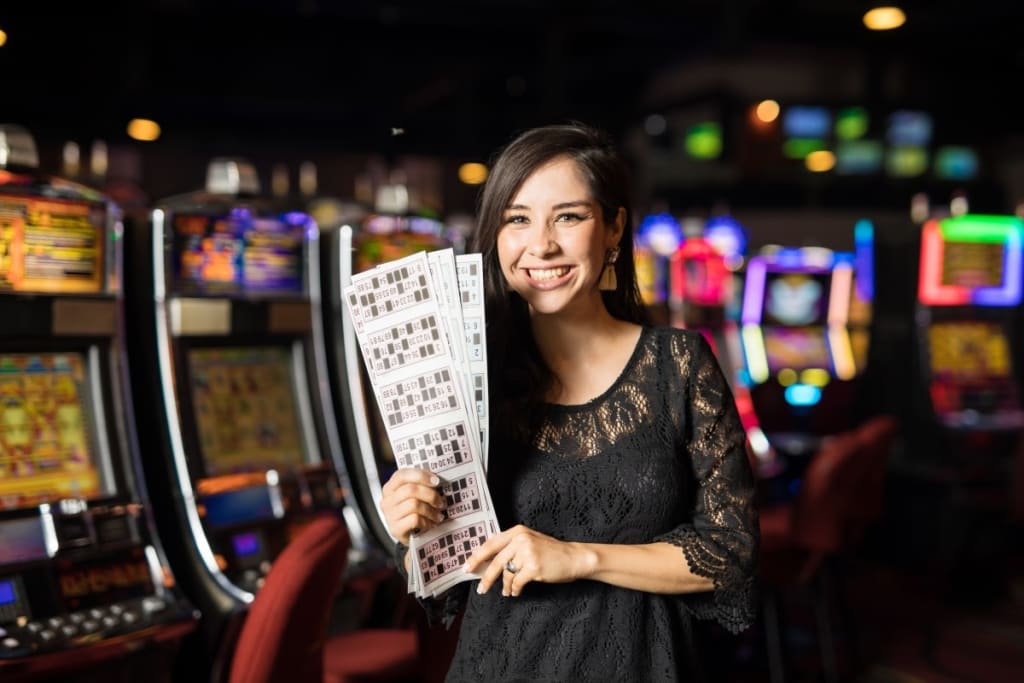 The history of Slingo is short and sweet. Unlike bingo and slots, which have been around for a long, long time - Slingo is a new game to the UK. In fact, it wasn't until 2015 that the rights to the game were acquired by Gaming Realms who have gone on to develop several versions on the same theme.
Here we are going to introduce you to the world of Slingo and give you all the details needed to play successfully.
What is Slingo?
Like a Jack Russell with a Pug becomes a Jug, so a 75-ball bingo game mixed with a five reel slot becomes Slingo. Your five by five grid will look a lot like a bingo card but underneath is a spinning reel that shows only one number at a time. Rather than a caller shouting out the numbers, the reels underneath your bingo card do this. Every spin of the reel reveals five numbers or some feature symbols, which will then be crossed off on the card. Most Slingo games will mark the numbers off for you and others will highlight the numbers so you can mark them off.
While you can see the influence of slots and bingo on the game of Slingo, there are some differences you need to know before playing. For instance, there is less reel space than on a traditional slot. Second, there are symbols as well as numbers on the card, as you would expect when playing a slot but necessarily playing bingo. Finally, Slingo can be either single-player or multiplayer and a lot of online Slingo games have a thriving chat-room so support the social life of the Slingo player.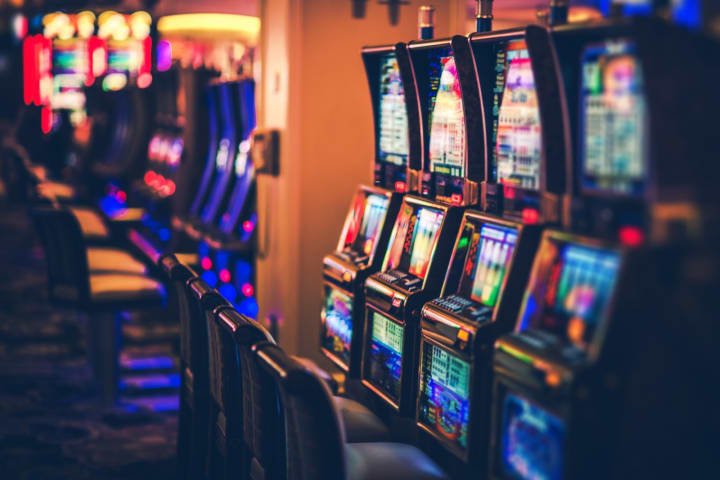 How do you play Slingo?
Let's make this clear from the start, Slingo is the simplest game you will play. There are no strategies to learn and no combinations that will come into play. You are given a set number of spins and you need to match the numbers of symbols on your card. The more you match, the more successful you will be. You are given a time limit on some games to "daub" or shade in the matching numbers and symbols but others do this for you. When you reach the end of your spins you can choose to buy more or to stick with what you have got.
Winners in Slingo are decided by the number of points accrued when spinning. To win the game you need the most points. You get points for different actions, for instance a spin gets some points, marking a number of your card gets points, a line gets more points and clearing the whole card gets a massive boost - depending on the number of spins it got to achieve this.
If you play along on Slingo, you are given a pre-set score to beat. If you are in a multiplayer game, you need to be the highest scorer by the end of the game to win.
As you would expect with a slot, there are special features, multipliers and power ups that help you boost your point score. There are also special symbols that earn you more points. Coins, for instance, can trigger free spins. Jokers are wild cards and permit you to daub out any number or symbol on your card.
There are dangers in these symbols too. If you get a devil symbol then your points are cut in half, for instance.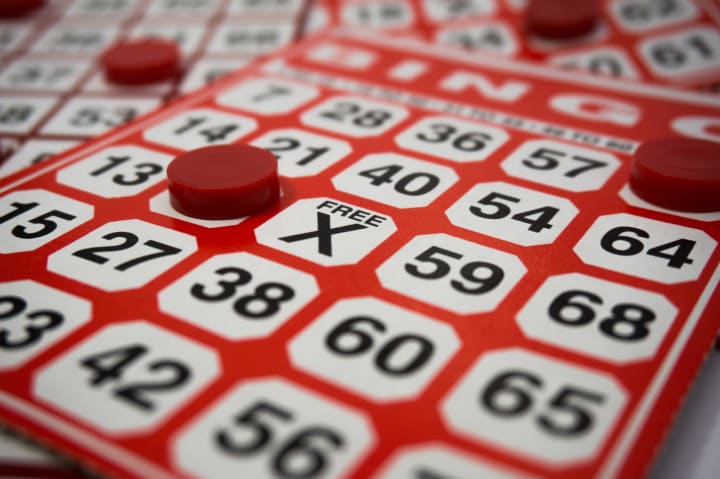 Tips for playing Slingo
While luck plays a massive part in the game, there are some actions you can take to boost your point score and so increase your chances of winning. For instance, try to save your multipliers until the end, as this is the time you are more likely to be completing lines and so maximising the points.
You also need to use your power-ups effectively. You can get extra spins and more time, which will help you collect more points.
Finally, there are many variants of the game and each variant has its own rules. Knowledge is power in Slingo, so read these instructions so you can pinpoint the opportunities to earn more points than your fellow players.
Why play Slingo?
With the mixture of the simple fun of bingo with some of the advanced features of slots, Slingo is an easy game that offers great playouts. There are so many opportunities for developers to make up special features that we think this game will continue to thrive into the future.