Walking Through a Monster Wonderland
My Journey Through the Monster-Filled New World of Monster Hunter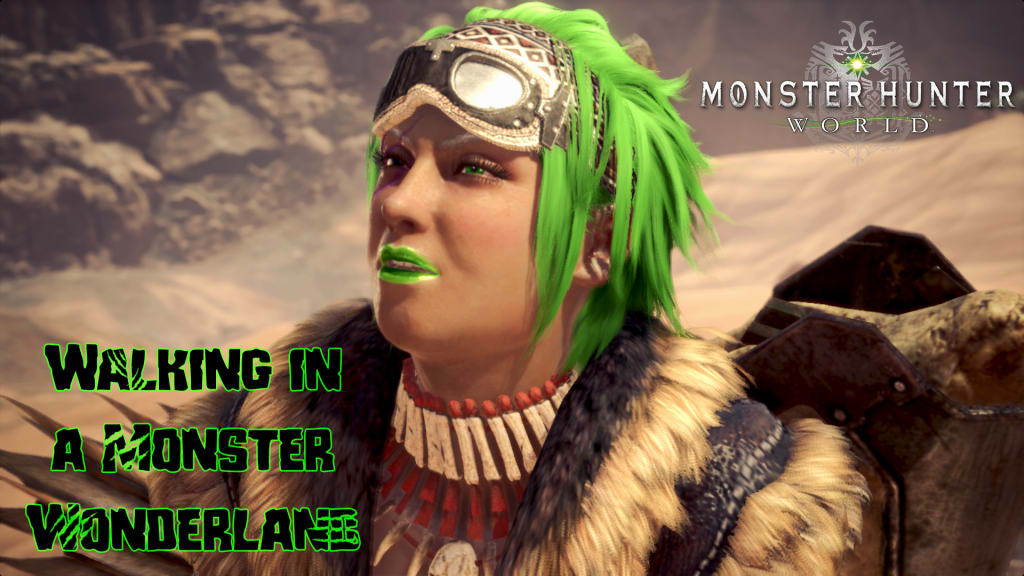 Meet RightEye, My Avatar in the New World
I had never felt so out of place in a game before. I mostly stomp ineffectively around Call of Duty maps and waste space on MMORPG servers, but when it came to the Monster Hunter series, I might as well have just thrown the remote on the floor and hoped for the best. I've read the elder scrolls, been a part of so many final fantasy's, and romped in more than my fair share of fallout, but when it comes to RPGs, the Monster Hunter series has always been the one I awkwardly stumbled through.
Monster Hunter World is the first in a long list of many that was accessible to someone like me, a man just looking to fulfill that childhood love for all different types of monsters. That's really all Monster Hunter was to me, a look back at the golden days of cinematic beasts, long before SyFy and Asylum took over the market and somehow found a way to make CG look worse than Claymation.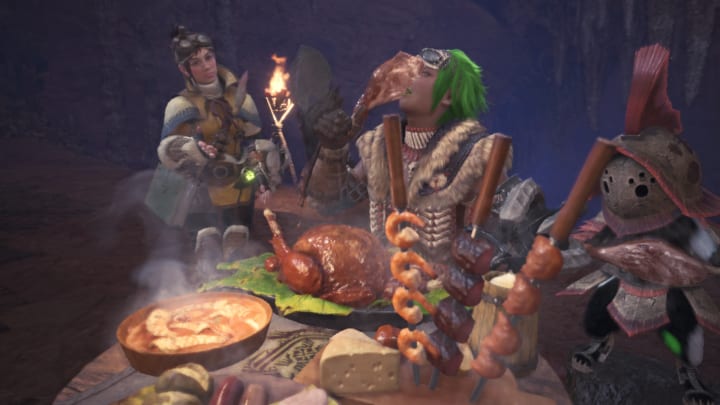 I grew up watching Reptilicus, Q:The Winged Serpent, The Beast from 20,000 Fathoms, 20 Million Miles to Earth, and, of course, every Godzilla movie available in the early- to mid-90's. Monsters were my childhood, so when I popped Monster Hunter into my PS2 for the first time, I thought I was in for a treat. Turns out that wasn't the case. Partly through fault of the game itself and my own inability to grasp the basic elements, I was left crestfallen. Yes, the monsters were cool, but turns out, unlike those cinematic classics I grew up with, it wasn't enough to rope me in for more than a few brief hours.
I tried several times again to join the Monster Hunter craze with each subsequent release, but each time I couldn't quite get into the experience. Despite yielding to the reality that I just wasn't good at Capcom's monster-filled RPG, I decided to try again one more time with Monster Hunter World. According to my in-game clock, I've spent more than 15 hours in the New World tracking, battling, and capturing the biggest and the baddest, and I can say with certainty that either the game is far more accessible than its predecessors or I've hit a new level of gamer maturity where the deeper mechanics and unique combat of Monster Hunter no longer deter me.
Monster Hunter World has a heavy focus on multiplayer, but to avoid disappointing so many people and making Xbox Live enemies, I've been going solo. It's difficult, sometimes frustratingly so, but never to a point where I want to quit. Instead, I lick my wounds and reassess the situation. If I'm too weak, I go back out on expeditions to collect the materials necessary for upgraded weaponry and armor and try again. It's certainly not a revolutionary means of playing this kind of game, but there's something to be said about the fact that I enjoy doing it.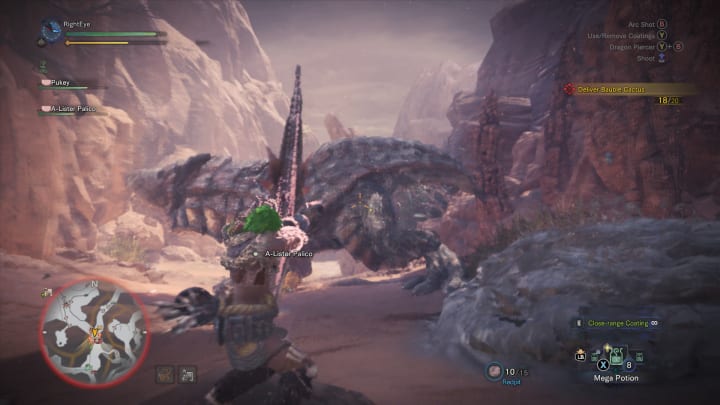 One of my favorite parts of Monster Hunter's overall experience is that I don't feel like I'm penalized for experimentation with the vast variety of weaponry at my immediate disposal. So far, I've dabbled in most of the arsenal and found myself favoring the bow, the sword and shield, and the Switch Axe. Each selection comes with its own perks and setbacks, forcing you to change your playstyle based on your selection. Where the Switch Axe will provide you with greater power and versatility, the sword and shield are a much quicker option, keeping you light on your feet at the sacrifice of damage. I haven't played too many RPGs where weapons have felt that different, unless it was going from a laser pistol to a mini-nuke launcher in Fallout 4.
This may be an obvious statement, but World's strongpoint has to be its selection of beasts. A hefty herd of smaller animals serve as fodder for more aggressive fiends (myself included) while the larger monsters garner the bulk of your attention. Familiar faces and redesigns are aplenty as Capcom gathered a formidable gallery of creatures, each unique in every way. Clearly drawing inspiration from dinosaurian and other species of Animalia, Capcom's creature creators delivered on fun but recognizable designs for beasts like Anjanath, the Great Jagras, and Kulu-Ya-Ku. That didn't stop them from also sketching up monsters that would fit well in early era monster movies, however, crafting horrific beasts that stalk the vibrant and living New World.
Capcom created a world that's so impossible to focus in, a robust land filled with different flora to harvest and fauna to engage with. Too often I've almost inadvertently let the time run out on a quest because I became too wrapped up in everything else each section of the monster-ridden land has to offer. Monster Hunter World, like what I noticed with the rest of the series, rewarded exploration while also penalizing forgetfulness and insufficient planning. It's an ideal mix of restricting and completely freeing so that Monster Hunter World feels like a happy marriage between an intimidating open world and a linear design.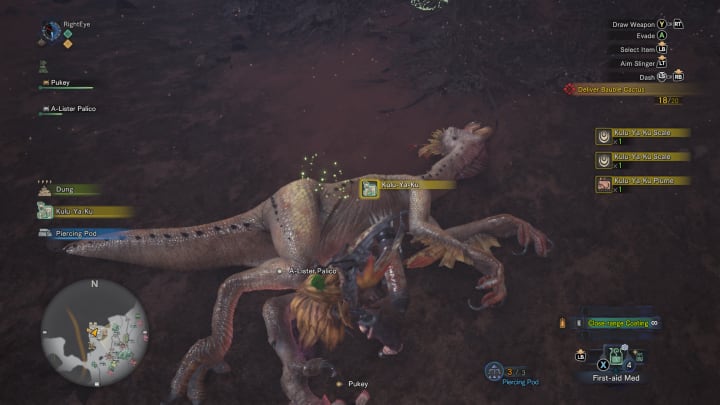 As much as I'd love this to be a full review, I'm also well aware of how long it will take me to complete enough of the game to warrant an accurate review that the development team deserves. Instead, consider this a message to those that have tried the series and stepped away dissatisfied.
Take it from someone that's been locked in an enjoyable loop yielding surprisingly little progress that the limitations of the series have been lifted and the New World is a place not just for veterans, but for novice hunters and hopeful adventurers.
action adventure
Spectral writer. Delivering content from the afterlife. Providing news, reviews, and previews for gaming and horror.
Receive stories by TheGamersGhost in

your feed