Top Ten Curveball Games
I Mean, Sure?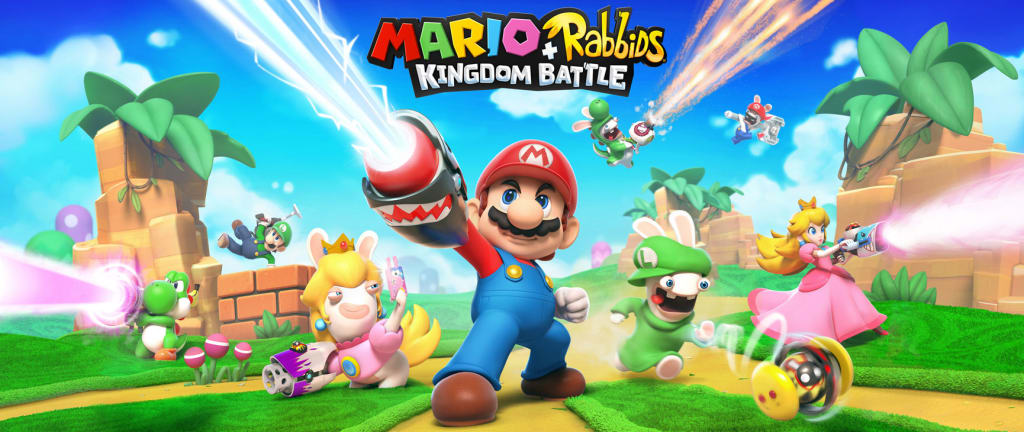 Gambling isn't something I condone, yet I'd be willing to put a fair amount of cash on the assumption that I wasn't the only one who reacted with mild confusion when Mario + Rabbids: Kingdom Battles was announced. They took what's probably the most popular video game franchise ever, crossed it over with gaming's answer to the Minions, all wrapped up in XCOM-esque gameplay. Whoever thought of this deserves both a pat on the back and a serious questioning.
In light of this, I want to share with you what I consider to be the ten games that made us say "huh, didn't see that coming" the most. It doesn't mean they're bad, shouldn't have been made, or just plain quirky (Jazzpunk, anyone?). These are just games that, rightly or wrongly, no one really could have predicted would eventually exist. I won't be counting the aforementioned crossover, either.
So, in no particular order, let's jump right in and collectively scratch our heads!
#10: Luigi's Mansion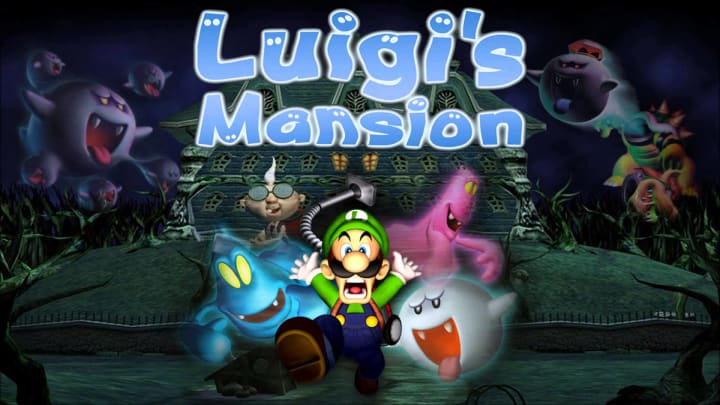 In 2001, Nintendo unveiled its brand new console made to compete with the PS2 and Xbox. The affectionately named GameCube included features like LAN connection, a memory card system, and… well, that's about it.
But the console more than made up for its limited features with its wide and engaging game library, with legends like Super Smash Bros. Melee and Paper Mario: The Thousand Year Door to other well-known titles like the various Mario Party games or Animal Crossing. But, out of all the game ideas that Nintendo could utilize in the production of a launch title, they somehow picked up and ran away with the idea of Nintendo's beloved #2 in what's likely the furthest from a Mario atmosphere as possible.
Luigi's Mansion, love it or hate it, is easily recognizable by gamers these days, but you have to put yourself in the shoes of a gamer in 2001. Would you have expected Nintendo's first title for the GameCube to be a ghost-hunting Mario spin-off? What about a spin-off with creepy music, a chilling atmosphere that threatened to surprise you at every turn, and an inability to jump?
It may not seem that way now, but back then, Luigi's Mansion just wasn't something to be expected.
#9: Shaq-Fu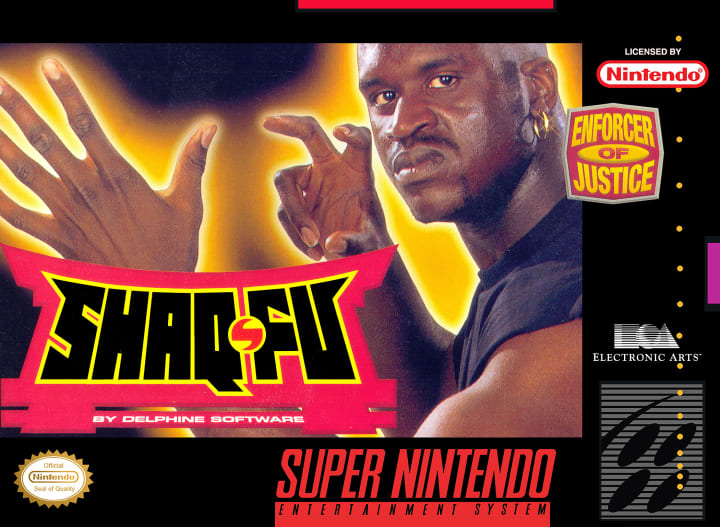 Oy.
As I said before, the games on this list don't necessarily have to suck, but Shaq-Fu checks that off anyway.
Without getting into the deplorable graphics, gameplay, or music, let's instead look at the premise of Shaq-Fu. Shaquille stumbles into a martial arts ring whilst going to a charity game in Japan, and is transported to another dimension so that he can rescue a little boy from a mummy.
This is about as head-scratching as Kingdom Battles, with a clear exception being the level of quality between the two games.
It's an admittedly amusing premise that lacks any real sense, just as the game itself lacks quality.
#8: LEGO Rock Band
This is one of those crossovers that makes so little sense to me, it almost makes me mad. You have Rock Band, a popular and fairly-well done rhythm game, and you have the LEGO series, which is phenomenal in its ability to bring multiple universes together under one type of game.
Well, this ability stopped short here.
It isn't a bad game by any means. It just makes absolutely zero sense to include the LEGO aspect of the game other than an aesthetic difference, which no one would reasonably pay attention to in rhythm games like Rock Band. It's just a Rock Band game with LEGO slapped on it.
I'll speak for myself when I say I didn't see this coming, but I really don't think this game made any sense to make whatsoever.
#7: Mario & Sonic at the Olympic Games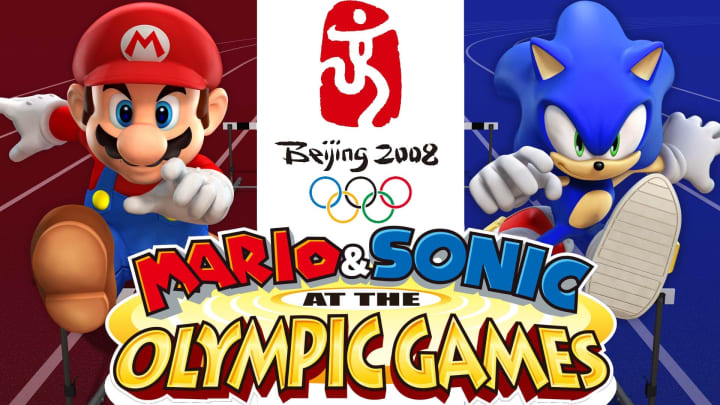 I remember having a lot of fun with this game back in the day; table tennis and gymnastics was a blast, and archery was one of the more memorable challenges I faced on the Wii.
But now that I think about it, where did this even come from?
In light of the Beijing Olympic Games happening at the time, it made perfect sense to release a video game version of the Olympics, but I certainly would not have predicted that the game would take place as a crossover between the Mario series and Sonic the Hedgehog series. Two separate games, sure, but one game as a first-time crossover? It's curious to think about.
What's more, who would've guessed that these two legendary franchises would get their first crossover in an Olympics video game, of all places? One would think the first meeting between these two would have an action-adventure backdrop or something of the like, but it turned out to be this. This is an interesting game because of all the curveballs that came with it, including its on-going installations thanks to its success.
Don't get me wrong, this isn't a bad game, but it's just not something that I expected to happen, certainly not in the variety of ways that it caught me by surprise.
#6: Train Simulator series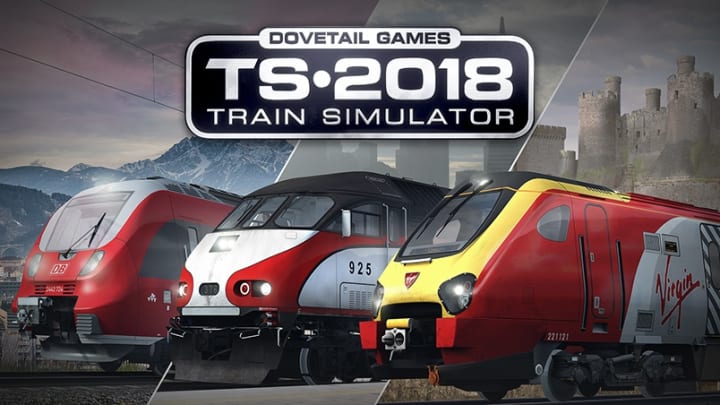 This entry is a little bit different from the rest. I say that because it isn't the game itself that caught me off guard; there are so many simulator games out there nowadays that nothing surprises me at this point. It isn't the fairly substantial popularity of the game that surprises me either.
No, what caught me off guard is the amount of DLC.
All. Five. Thousand. Dollars. Worth. Of. DLC.
Train Simulator boasts a DLC selection totalling over $5000, which is absolutely absurd. I wonder still if the developers behind the game are doing this just for laughs; the best way to satirize paywalls would be payfortresses, would it not?
So the game wasn't much of a surprise, but I can't say the same for its add-ons.
#5: Shaq-Fu: A Legend Reborn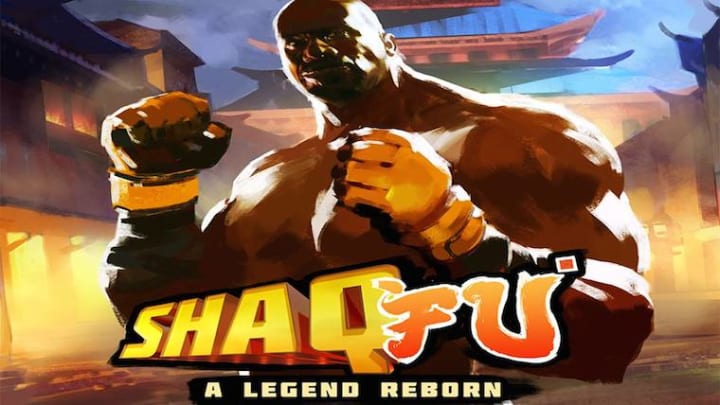 It could be said that I'm cheating for this entry, and equally could I reply by saying "I don't care" or "hear me out."
It was a surprise on its own that Shaq-Fu made it into the real world. Even without the horrors of its development, it's still an obscure idea overall.
Now think about it — after its chaotic reception, would you really expect them to revisit it as a remake? I certainly wouldn't.
It is worth mentioning, however, that this game's marketing scheme played off the fact that the original game "sucked really bad," even directly mentioning it in the trailer for the game. That, to me, deserves a tip of the hat.
#4: Captain Toad: Treasure Tracker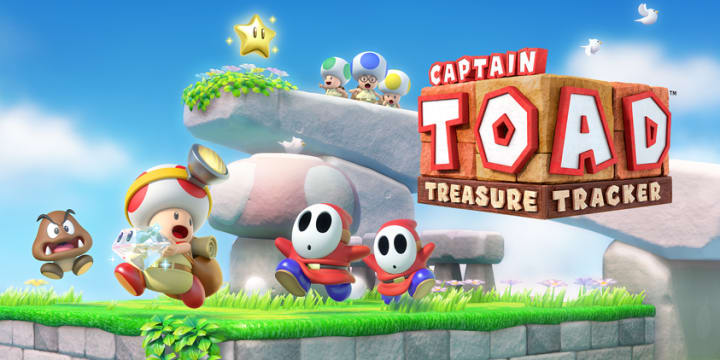 So in Super Mario 3D World, there was a small mini-game you could play where you took control of Captain Toad (notable for his role in leading a crew of Toads in the Super Mario Galaxy games), and walked around a tiny area to collect treasure. You weren't able to jump, and you had to rotate the stage to uncover new ways to access areas a la Fez.
It must have gotten some heavy praise that went under my radar, because Nintendo decided to make an entire game built around it.
I wouldn't have imagined that a concept for a simple mini-game would be able to grow into what would be an eventual full-scale release, but I'd also be lying if I said that it wasn't a pleasant surprise.
#3: Goat Simulator

I mentioned earlier that simulator games don't really surprise me, and I wasn't terribly surprised when Goat Simulator was announced. That being said, I never could have prepared myself for the contents of this game.
Ladies and gentlemen, this goat is unlike anything you've ever seen. Its head packs more of a punch than Train Simulator's microtransactions, its tongue is sticky to the point that it allows you to impersonate Spider-Man, and you're able to pull things off as ridiculous as making a pact with the devil.
I never thought I'd say this upon its initial release, but Goat Simulator is among the best sandbox games I've played in recent years. No thanks to the title of the game, of course.
#2: Skylanders SuperChargers Racing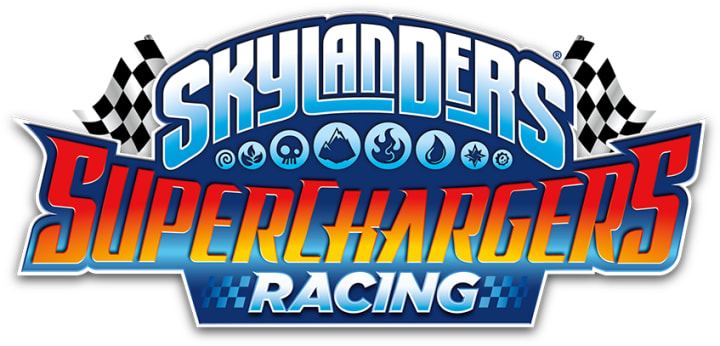 I mean, I guess it was either this or yet another of the same game with a different gimmick, right?
#1: Minecraft: Wii U Edition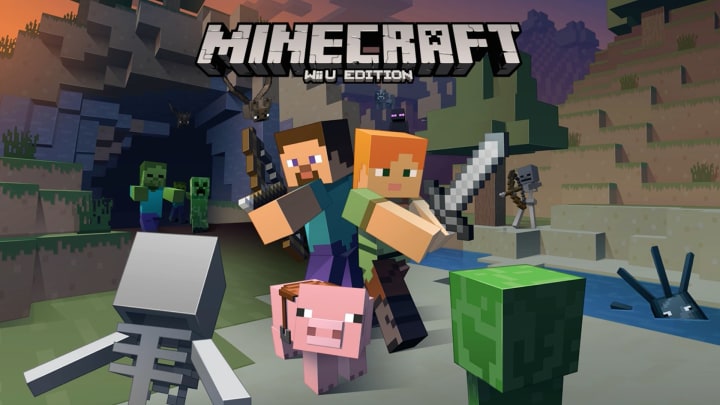 Gather 'round folks, Tom's going to tell you all a sad story!
So around the ballpark of the end of 2015 and the beginning of 2016, one thing that occupied the time of my friends and I was speculation about Super Smash Bros. Wii U's next DLC characters, and awaiting announcements for such characters. We were huge fans of the game, and we constantly scheduled Smash tournaments during times that, in hindsight, may have been time better spent studying.
So anyway, we were keeping our eyes peeled for any and all Nintendo Direct's that were on the horizon, knowing that each one more than likely contained an exciting Smash announcement.
One day, we stumbled upon an overview of a then-upcoming Nintendo Direct, and I believe our eyes were caught by a lack of any sections dedicated to Smash, but more excitedly, an announcement that was played up as a monumental surprise, from what I remember.
Me being me, I thought "They're going to announce a wicked-awesome DLC character for Smash!"
Looking back now, I blame myself, but this was still really stupid.
As you've probably pieced together by now, the huge announcement Nintendo made for that Nintendo Direct was, lo and behold, Minecraft: Wii U Edition.
To put it lightly, I was disappointed. Don't get me wrong, Minecraft is fun, but playing up that reveal to be so astounding is, to me, wildly illogical.
I say that because anyone in the world who remotely cares about Minecraft more than likely already has it on more than one gaming device, making its availability on the Wii U significantly arbitrary. In fact, given the impact Minecraft has had on gaming, I would even argue that its eventual inclusion was obligatory.
Come to think of that last point, Minecraft: Wii U edition makes my list in the most topsy-turvy fashion imaginable. Minecraft is just expected to be available on just about every console these days, that when Nintendo played up this big reveal, and it turned out to be Minecraft, I was absolutely dumbfounded. Minecraft being made available on the Wii U is nowhere near an exciting, groundbreaking announcement, much less so when expecting a brand new character for your favourite fighting game.
And that's my list! Love it? Hate it? What games did you all not see coming?