Top 5 Most Popular Trends in the Gambling Industry 2020
The popularity of online casinos is growing. More national bodies start to grant permission for online gambling websites to operate.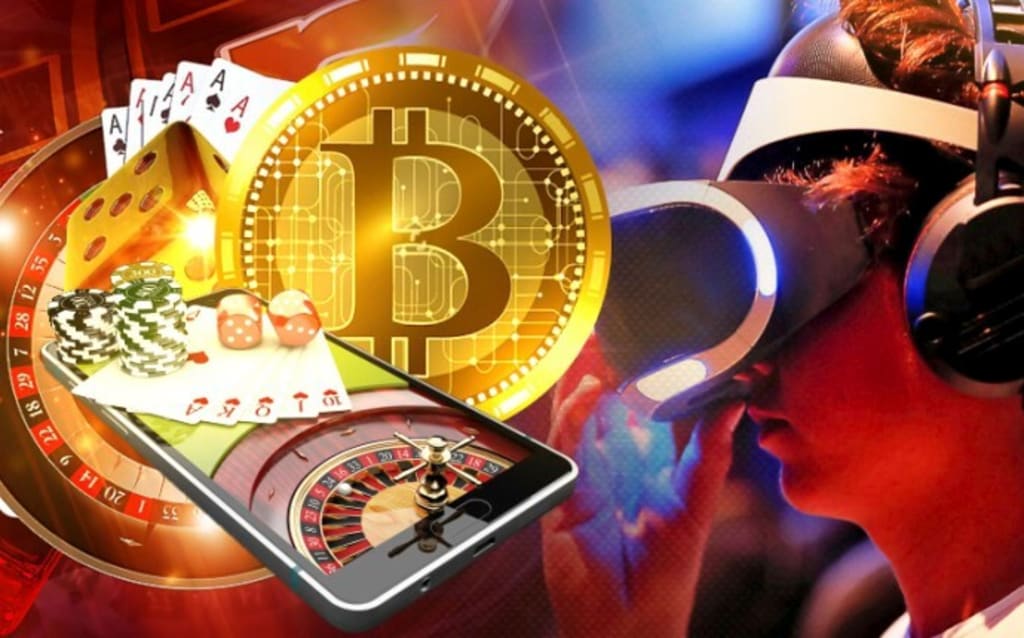 As a result, more people can gamble and know that the government will protect them if some fraudulent issues arise. But there is more news from this market. It concerns the rising trends in the industry.
We've gathered some information on this matter and are going to share it with you. So, would you like to know which gambling trends are emerging and disrupting the industry now? Then, get cozy and start reading.
Themes From Video Games
Among a large variety of casino titles, you've probably come across those that were inspired by popular movies, series, etc. However, today many casino titles, mainly online slots, stem from video games. For example, some popular game titles include "Tomb Raider", "Hitman", or "Zuma". And we can say for sure that 2020 will see even more casino titles dedicated to video game themes.
According to KnowTechie, the gameplay of such titles can be quite ordinary like that of the aforementioned Tomb Raider or more intricate like in Call of Duty 4 Modern Warfare. Certainly, online slots can't substitute video games completely or overtake them by game mechanics. But casino software developers are working to make them more interactive and engaging. And this can be seen in games that are now being filled with more themed features.
Gender-Neutral Games Design
As you may know, gambling was once supposed to be a purely male territory. But rapidly, things have started to change. More and more women are entering the gambling area and making their contribution to industry development. According to the Gambling Commission, the share of female gamblers is estimated at 43% approximately. While male gamblers account for over 50%. This may show us that the gambling market will become gender-neutral and strive to satisfy both males' and females' preferences. It is now clearly observed in live dealer casino games. Earlier, dealers were predominantly female. Today, there are more live games managed by male dealers also.
So, it's only a matter of time when the share of male and female gamblers will be equal.
Rise of Streaming Channels
Since we're living in a digital world, it shouldn't be a surprise that most activities are available online — business, entertainment, education, and so on. Thanks to the Internet, we now have a lot of different platforms that allow us to share videos, experience, or simply communicate with each other. That's why streaming platforms are also becoming more popular than ever before.
Twitch and Youtube are true leaders in providing streaming services. They unite players into smaller or bigger communities allowing them to find like-minded mates. Among a great army of casino players, these platforms have also gathered a large gambling group. This allows gamblers to not only reach each other in an online space but also let them learn about new casino games or opportunities, share experience, and demonstrate achievements. Obviously, the casino industry is keeping up with times and trying to support gambling streamers as they can.
Increase in Live Casino Games
The casino industry is also expecting to see the growth of live games. Gamblers are interested in near-real gaming activities that will give them the atmosphere of playing in a real casino with real people. A lot of gambling providers do their best to develop more live games and improve the players' gambling experience. Such casino games come with real human dealers who contribute to a genuine and captivating atmosphere. They usually work from special rooms in land-based casinos or studios with all the necessary equipment.
The live game feature can be considered a way to add trust and value to online casinos since gamblers don't want to rely on RNGs. For players, watching a real casino employee in front of them means both a transparent game session and social interaction. So, undoubtedly, this trend is on top of popular ones.
Sticking to Responsible Gambling
A switch to responsible gambling can be seen as a great move in the online gambling market. Most authorized gambling and sports betting platforms have started to take a safe gambling policy seriously. And it's a positive shift, isn't it?
Due to strict regulations and severe penalties, online gambling websites are forced to work out their own preventive measures against gambling addiction. They add features such as self-exclusion, limits on deposits, gambling time and titles, as well as self-check tools. By the way, the UK Gambling Commission has established an online self-service portal that allows people to register for a self-exclusion program from all regulated casino providers.
The Final Words
To sum up, we've reviewed the top 5 gambling trends that are expected to be popular in the industry. And as you can see, 2020 promises to amaze us with the growing number of games with live dealers, the popularity of streaming services, the promotion of responsible gambling, and some transformations in the game design. We hope that this article was insightful and interesting, and now you can better understand and navigate in the market.