Top 10 Nintendo Direct Announcements (September 2018)
NintenDON'T Play Around (I'm not great with puns...)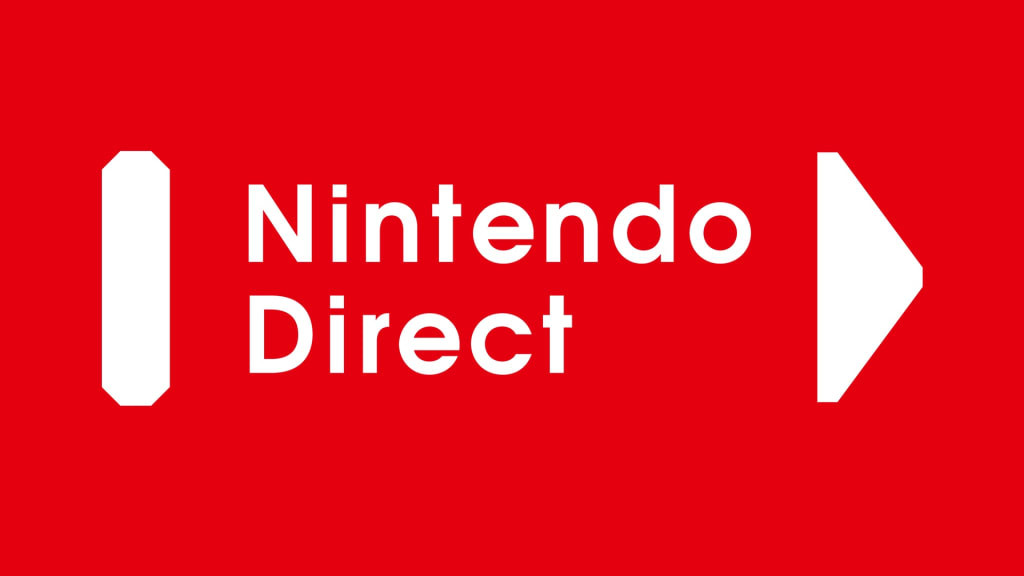 On September 13th Nintendo blessed its fans with a half-hour long video updating us on their recent projects, some we knew of and some completely unheard of. Today it is my pleasure to show you the 10 largest announcements and updates from Nintendo Direct this month.
Let's go!
Number 10: 'The Capcom Beat 'Em Up Bundle'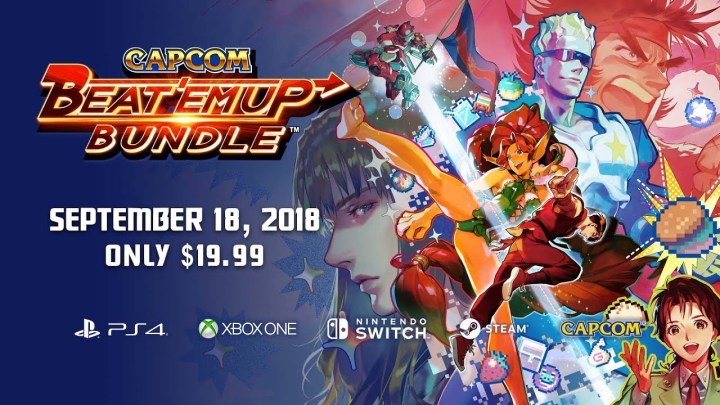 If you're a big fan of old school beat 'em ups, you're going to love this. For only $20 Capcom has created a bundle of all of its beloved titles. Final Fight, Captain Commando, The King of Dragons, Knights of the Round, Warriors of Fate, Armored Warriors, and Battle Circuit will all be included in the bundle, over seven fan-favorite games coming to the Nintendo Switch this month! Nintendo stated that this will be the first time Armored Warriors and Battle Circuit will be playable on a home console.
The bundle will include the ability for up to four players to play together both online and locally. To wrap this all up Capcom will also feature "detailed galleries," adjustable difficulty settings and the option to play either the English or Japanese version of each game.
Capcom Beat 'Em Up Bundle is set to release September 18, 2018.
Number 9: 'Katamari Damacy Reroll'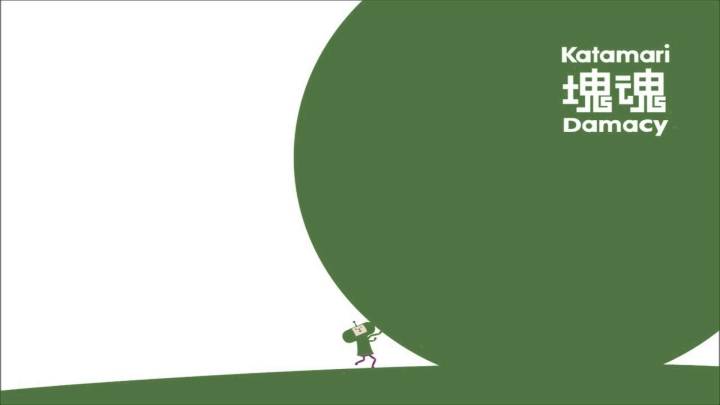 For the people who loved the cult classic series, you won't be disappointed with their newest announcement, Katamari Damacy Reroll. This will be an HD remaster of the 2004 installment forPlayStation 2 and will implement new gyro controls, HD rumble, and multiplayer battles for hours of enjoyment.
Considering the fact that the last Katamari game released for home consoles was in 2009, I think it's safe to say many fans will be delighted to see the little prince on the big screen once again.
Katamari Damacy Reroll will be available in winter of 2018.
Number 8: Games Coming to the 3DS?!
Yes, it's true! The 3DS is alive and well AND adding to its catalog of games with many fan favorites. Kirby's Extra Epic Yarn will be a 3DS version of the original Wii title, along with extra content to boot, and Luigi's Mansion from GameCube will be making the jump to 3DS as well.
However, if those don't peak your interest, don't worry. A remaster of Mario and Luigi will arrive to mobile consoles as Mario & Luigi: Bowser's Inside Story, as well as a new Mario game, titled Bowser Jr.'s Journey. It seems that the 3DS is here to stay for many years to come.
Kirby's Extra Epic Yarn will be released sometime in 2019, Luigi's Mansion is coming to consoles October 12, and Mario & Luigi: Bowser's Inside Story will drop January 11, 2019.
Number 7: 'New Super Mario Bros. U Deluxe '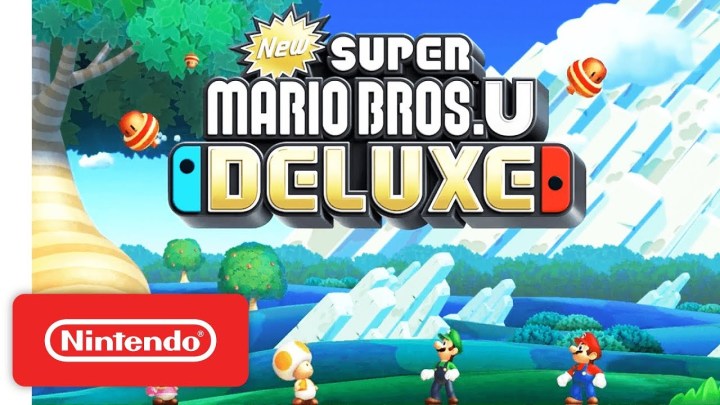 Do you love side-scrollers? Do you love Mario? Then this is the game for you. New Super Mario Bros. U Deluxe is not a new game, per se, but a remaster of New Super Mario Bros. U and New Super Luigi U for the Wii U, recreated for the Nintendo Switch. This new title includes all the courses from both separate games, as well as new playable characters; The Mighty Nabbit and The Rising Star Toadette to relive the 2D platformer with.
New Super Mario Bros. U Deluxe is set to release January 11, 2019.
Number 6: 'The Super Smash Bros. Bundle'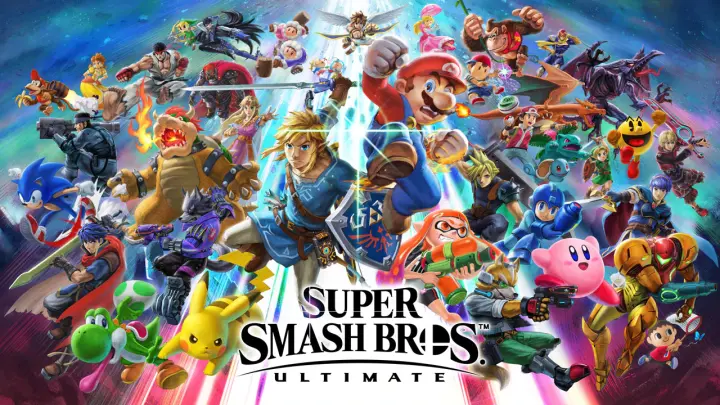 Although it isn't an actual game being announced, this bundle is worth the #6 spot on the list. The highly anticipated Super Smash Bros. Ultimate is getting its own Nintendo Switch Bundle. The bundle includes a Nintendo Switch system (of course), a special dock featuring key characters from the original Nintendo 64 title, a Joy-Cons with the Smash Bros. logo, and a digital download code for the official game when it releases December 7 of this year.
The bundle will be released November 2 of this year.
Number 5: A BUNCH Of Final Fantasy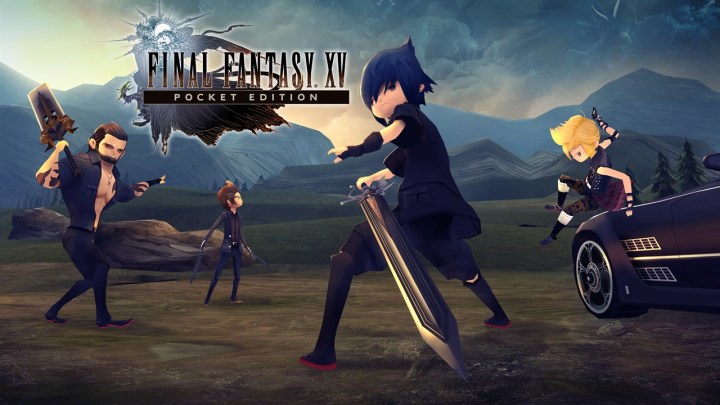 Nintendo announced that not one, not two, not three, but EIGHT Final Fantasy games would be released on the Nintendo Switch!!! For any fan of the series prepare to relive the classics when Final Fantasy VII, Final Fantasy IX, Final Fantasy X/X-2, as well five other titles from the cherished series.
Included in the eight titles that are on the way will be Final Fantasy XV, a reimagined, newer and cuter "Pocket Edition" of the latest title.
Final Fantasy Pocket Edition HD is out now for Nintendo Switch.
The other Final Fantasy titles will be released in 2019.
Number 4: 'TOWN' (Working Title)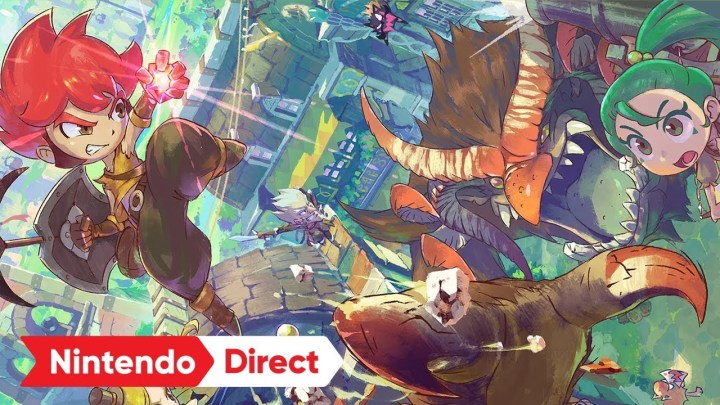 What happens when you combine Wind Waker's style with Pokemon's gameplay?
You get TOWN.
The latest game from the developers of Pokemon, Game Freak. The game has turned based combat, similar to Pokemon, and an easy to follow premise for JRPG fans of any age.
Not much else is known about this game (the name itself is only a working title) but judging from what has been shown TOWN has the potential to become something greater, a cult classic or even its own franchise.
But only time will tell.
TOWN will be available in 2019 for the Nintendo Switch.
Number 3: 'Yoshi's Crafted World'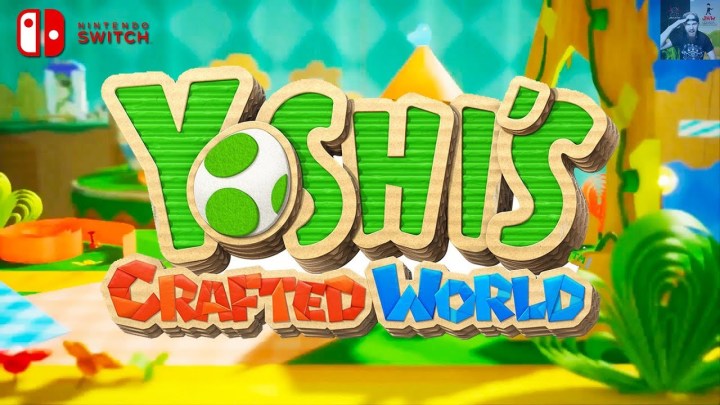 After wondering if this newest Yoshi game would be a sequel to Yoshi's Woolly World, Nintendo surprised the world with a whole new world and followed by a whole new adventure in Yoshi's Crafted World. In this newest installment, developers expand their creativity while also taking inspiration from Woolly World and Epic Yarn to (literally) craft this new world for the green dinosaur. Made with "household items like boxes and paper cups" to make a living breathing land, this game turned heads with its beautiful aesthetic and charming characters.
However, Crafted World isn't just a pretty face.
Yoshi has the ability to go forward and backward through a level as well as flip perspective in this 2.5D platformer to complete new challenges, gather all the collectibles, and reach his goal for each world.
Friends will also be able to join in co-op as different color Yoshi's and help your Yoshi on his mission.
Yoshi's Crafted World will be released for the Nintendo Switch in spring of 2019
Number 2: 'Luigi's Mansion 3'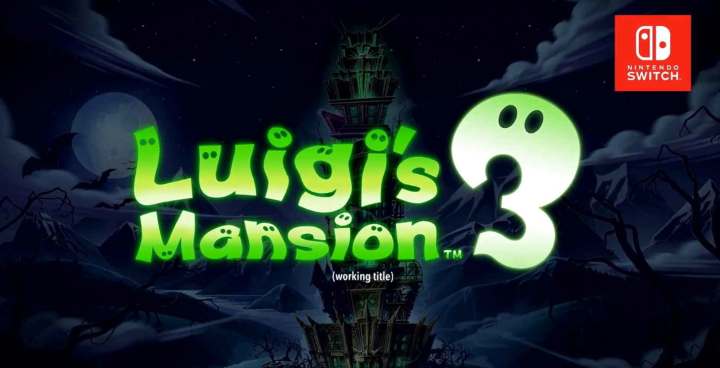 With the Halloween season around the corner, what would be better than a new game to enjoy the scary month with? Fans, both young and old, were in awe when Nintendo announced the long-awaited Luigi's Mansion 3 was, not only real but also releasing next month!
The last installment, Luigi's Mansion: Dark Moon, was released in 2013 on the Nintendo 3DS. It was an amazing sequel to the GameCube original, but it has been five years since then and everyone has been wishing for the next big game starring the green plumber.
In the brief video shown, the game looks like a much prettier version of the previous games—which makes a lot of sense, as it's planned for launch in 2019 on the Nintendo Switch.
Number 1: 'Animal Crossing'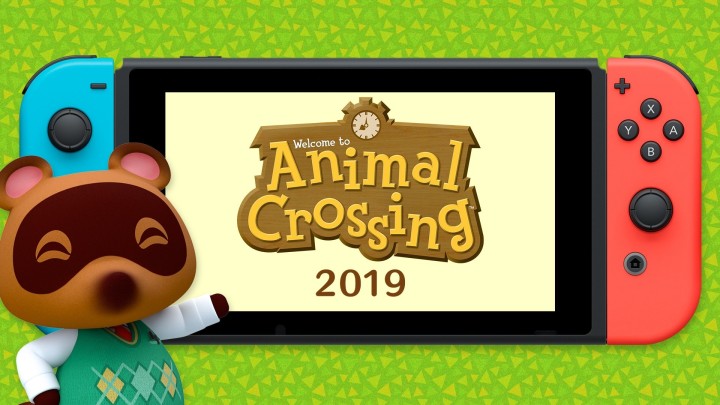 After selling 11.7 million units on the 3DS and being one of the top selling games on that system it was only a matter of time before Nintendo created a sequel for it. Just like with Luigi, fans waited over five years to hear some news about the next installment. People creating forums, subreddits, and group chats discussing the return of their favorite video game.
Hope was almost lost... until now.
The newest Animal Crossing was revealed in this latest Nintendo Direct, shocking nearly everyone spectating with over 300 thousand views on the independent trailer alone. No gameplay was shown, but just seeing Tom Nook once again brought faith back into the hearts of millions. I'm not saying that this is the most anticipated Switch game, nor will be the highest selling, but Animal Crossing has created one of those fanbases that have transcended generations, jumped consoles, and are still loyal to the name even today.
Animal Crossing for Nintendo Switch is set to release in 2019