Top 10 Best Non Violent Video Games of 2021
Top 10 Best Non Violent Video Games of 2021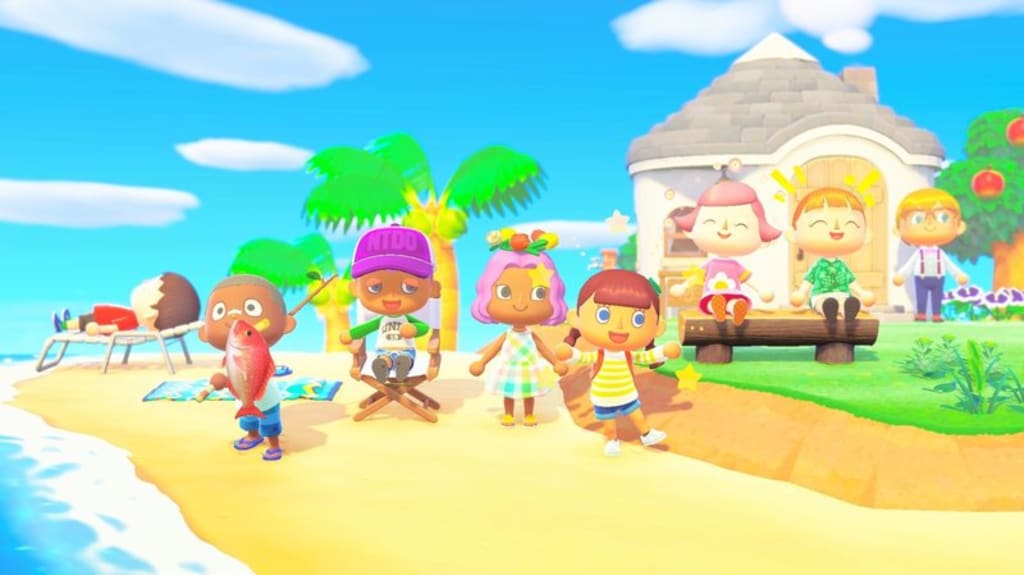 The games we have shared in this article are completely violence-free. There are dozens of benefits of playing non-violence games, such as they are soothing to your mind, encourage good emotions like love, kindness, meekness, and patience. On the other hand, if you play violent games, they will naturally affect your real-life behavior in a bad way.
Here are the best non-violent games that we have found on the internet.
The multiplayer function in Animal Crossing: New Horizons means up to eight people can be on the same island.
Top 10 Best Non-Action and Non-Violence Games
Animal crossing
It is one of the best open-world, non-violence video games that anyone can play. It doesn't matter whether you are old or young, it will be very addictive for anyone who plays it. You have to basically make a living in the game by setting up and managing a business. It is available on Nintendo Switch gaming consoles.
Old man's journey
It is an Adventure video game that you can play in your spare time on your Android phone or iPhone. It is also available on Windows and macOS.
Cities: Skylines
It is one of the best open city video games that you can play without involving in any action or combat. You can play it on any device and operating system. Whether you use a computer, smartphone, tablet, or console, you can get it anywhere you want. In the game, you have to construct cities and their infrastructure. This game will enhance your building mechanics and physics knowledge.
Rime
This game has excellent 3D graphics where you get the first-person view, but the whole character will be visible. You have to solve some mysterious puzzles and tests in the game. This game is also available on every single platform.
Euro Truck Simulator 2
If you like driving video games, there may not be an any better game than Euro Truck Simulator 2. This game has excellent graphics and plot, but it doesn't require high resources to play. Yes, it is mostly available on computers and consoles.
Forza Horizon 4
If you love heavy-duty graphics driving video games, then this one is for you. Forza Horizon 4 is an open-world video game where you get a wide range of vehicles to drive. You get high-end cars to complete a race or have an open world drive.
The Talos Principle
You can install this non-violence video game on your iPad Pro and Windows-based computer. You will play as a robot who is not familiar with the world. You will have to explore and learn everything in the game, and it is quite fun.
Need for Speed: The Hot Pursuit 2
If you have a low-end computer or laptop, you might not be able to run most of the games that we have introduced in this list. However, this stunning game is compatible with even one of the oldest computers. You will be able to adjust the game quality and resolution to increase the performance. The game has excellent graphics and a story. You will definitely gonna love this video game. While it is quite old and outdated, it is still arguably one of the most adventurous and engaging video game that you can play.
Portal and Portal 2
Portal and Portal 2 are two video games, and the latter is the sequel to Portal. In the video game, you have to avoid some lethal traps and solve some mysterious puzzles in your way to reach your destiny.
Rocket League
This game is really challenging and highly entertaining. It is a car soccer game where you have to drive a car and play soccer with the opposite team. Your car sends a big football into your rival's goal. This game is easy to play, but as the level increases, you will experience challenges. You will absolutely get addicted to this game.
Thank you for reading this blog, and we hope you have enjoyed it.