TikTok Game Marketing & promotion Strategy Guide
good strategies lead to different results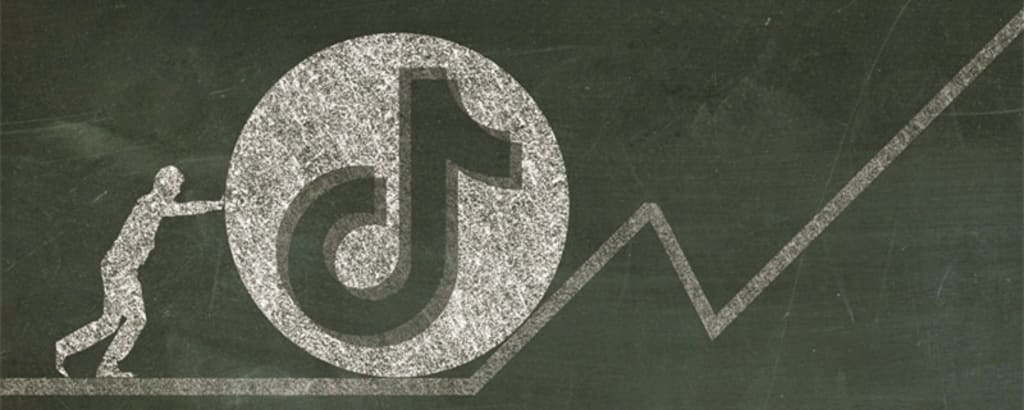 Since TikTok was launched on the social media platform in September 2016, the app has become the new way of consumption for most people, especially the younger generation.
At the same time, it also provides a new platform for many creative industries. The music industry was the first to recognize the power of TikTok's marketing. TikTok is great for promoting those catchy melodies or impressive BGM. Against this backdrop, Lil Nas X and Ashnikko launched their careers from TikTok and even detonated the song Sea Shanties in early 2021.
This rapid shift in marketing strategy and content creation is also starting to impact the market. On TikTok, whether you are a small developer or a member of a large multinational corporation, you can use your whimsy on a level playing field. If you know how to have fun "playing the game", a community like TikTok that encourages originality will take your videos to another level.
1. TikTok is a propaganda port for game developers
Bianca Sarafian, manager of Mediatonic (game developer), said: "TikTok is unique because it's not like other platforms, it's not so much a communication tool as it's a real way to create content and connections between people "While other platforms like Instagram and Twitter can do this and go beyond just marketing broadcasts, TikTok is only acceptable if you try to produce content and connect with your audience."
As Sarafian said, unlike Instagram, Facebook and Twitter, where the same type of content can get the same results, TikTok is a platform hungry for unique content.
On April 11, 2021, Mediatonic tweeted about a new skin for the Fall Guys game on Twitter, Instagram and Facebook. However, on TikTok, few users pay attention to this content. On the second day, the team released an in-game video highlighting the core gameplay experience of the game, which attracted attention. Therefore, Sarafian believes that posting videos focused on gaming content on TikTok is the most effective.
"We're very lucky that Fall Guys does a great job of delivering those organic, eye-catching moments. For example, I have a very simple video of me going through a level called 'ski-fall', Flipping over and coming back and it has 160,000 views. No hits or any TikTok trends. You only need ten seconds to show that moment and you don't even need to know the basics of the game to watch this video because It's both borderless and fun."
This desire for original in-game content isn't unique to Fall Guys' high-paced moments, either. TikTok could also gain more traction for smaller, more "quiet" games, such as Noio developer's sandbox game Cloud Gardens. The game doesn't lend itself to high-intensity "OMG" moments like Fall Guys, but lead developer Thomas van den Berg noticed a significant uptick in interest in Cloud Gardens following the TikTok post.
"In the three days following the release of the introductory Cloud Garden video, we sold about 450. Based on our previous estimate of "steady" growth, without any other marketing or sales, this result should be around 100. TikTok traffic contributed about 4,000 wishlist additions. Even active players did the same, about 3x the normal level, but dropped again after about two weeks."
2. TikTok game marketing requires more complex original content
Cloud Gardens has found success on TikTok, but it's not a one-and-done result for all creative businesses. Van den Berg noted that Cloud Gardens "has continued to pick up traffic since then," but added that "at the same time, there was a significant drop", with activity "returning to normal" within a few weeks. Meanwhile, his co-developer Eli Cauley found the platform's demand for original content to be quite onerous compared to other social media platforms.
"On Twitter, I can get good results with a simple game GIF or an aesthetic image with minimal text ... but on TikTok, there seems to be a need for more formal, story-driven content," he said.
He continued: "Furthermore, I find myself working on TikTok for a long time because I have to think about shooting gameplay footage, editing it, putting explanatory text on it, and then often dubbing it. Although a successful tweet might take 15 minutes to take a picture and write a text, my most successful TikTok take at least 1 to 2 hours to edit."
As Van den Berg and Cauley point out, creating a successful TikTok post can be time-consuming, and nba2king's TikTok amply demonstrates this. But for a small developer like Noio, it can bring the attention needed to a new IP that can expand even further.
With an ongoing, well-organized campaign, TikTok can be the perfect platform to have a conversation with the community and, by doing so, grow the community. This was also the case with Shotgun Farmers, a fun arena shooter designed by Wase Qazi whose gameplay videos went viral on TikTok.
"I've been developing games for the community since the Twitch days - Shotgun Farmers started out as a prototype as part of a Twitch game development competition. I've also been doing Instagram and Twitter, but not so well. When TikTok started to become A popular platform, I realized there weren't many people out there talking about making video games, like when I started Twitch streaming, there was only a small group of people out there doing game development. So I started posting short videos on TikTok, and see how it turns out."
What Qazi didn't expect was that these short videos brought him a huge following. It also topped the Xbox market charts in the three days following its debut on the gaming platform, outselling games like Call of Duty: Modern Warfare, NBA 2K21 and Madden 21. For Qazi, even with a huge fan base on TikTok, this level of success is clearly unexpected.
3. Does TikTok marketing need to catch up with trends?
Qazi, like Van den Berg, Cauley and Sarafian, doesn't need to follow trends to be successful on TikTok. They've all been mentioned in one way or another, and chasing trends can actually backfire. There are lucky moments when the trend will "actively" find your product. As early as last year, the Internet is obsessed with sea shanties.
"Sea shanty tok" has become one of the rare trends to become a cultural phenomenon beyond the TikTok microclimate, taking over the music world and becoming a "meme" for many late-night talk show hosts. For Sea Of Thieves, it became a catalyst for players to find games. In January 2021, the average concurrent player count on Steam alone was around 22,000, a 63% increase from the previous month, with a peak concurrent player count of over 55,000 — the highest level since the game was released on Steam. Across all available platforms, nearly 20 million "salty sea dog" users logged in in January, with peak players having nearly 2 million pirates at the same time, while overall players increased by 12%.
While Sea of ​​Thieves itself "has a lot of momentum" after a busy December and the first season's release in January, the occurrence of Sea Shanty Tok has something to do with their subsequent success.
While this trend isn't a complete testament to the game's recent acceptance among players, Sea Shanty Tok's influence can be felt in its real-time sandbox, as Bowden explained: "As far as what we've noticed in the game, Speaking of, our core community, of course, started asking us to add more Shanty (shacks) to the game. It does feel like people who played Sea of ​​Thieves in the past have rekindled their interest in the first season, knowing They can wake the crew to a shed, just to make the desire to set sail again stronger.
TikTok, the world-shaping and trendsetting platform has begun to break down the barriers between content and content creators. It has become a social media platform where content creators can really understand what their audience wants. The "exclusive semi-closedness" that other social media platforms allow won't work here. TikTok is an expression of Gen Z's general distrust of inauthentic, fake, creepy businesses. That makes TikTok a place for small developers to shine, and a place for the biggest companies to figure out how to market themselves to a new generation.
"When we launched the [Xbox Social Team TikTok] channel, we put a huge effort into prioritizing the community and their POV," said Devin Moore, Xbox's social marketing manager. "It's not about what we want to tell people, it's about what they want to hear and how they want to hear it. Trends are just one point. We want to be able to hear their voices and engage our fans in the most authentic way possible. Among the trends to look forward to. Of course, it's not just the type of content we're after, but also the strategic cornerstone of our channel.
Moore continued: "Another high-level impact of TikTok on our content strategy is to encourage us to be more open about self-awareness and laugh at ourselves more. We launched our channel with TikTok, which acknowledges and 'celebrates' The leaks of the Xbox Series S and the memes we've seen around it, which felt risky at the time, were well-received. It really helped show the more human, lighter side.
Whether intentional or accidental, TikTok has now become an integral part of the video game creation and marketing process. This is a platform that must be respected. All of them in this post have achieved success on the platform by participating in unique and innovative ways. When asked what advice would be given when using TikTok, everyone asked here had different ideas and opinions on what constitutes a successful post.
"I think like any other social media, just be attentive, listen to your followers, engage them, don't sell to them, and really try to make unique content on TikTok," concludes Qazi. "New types of content are winning every day, so don't be afraid to be unique and add your own creativity to the content."