There Have Been Rumors of an Updated CS:GO Version Releasing in the Near Future
Thanks to an Nvidia driver reference, CS:GO fans are speculating a new version of Counter-Strike may be in the works.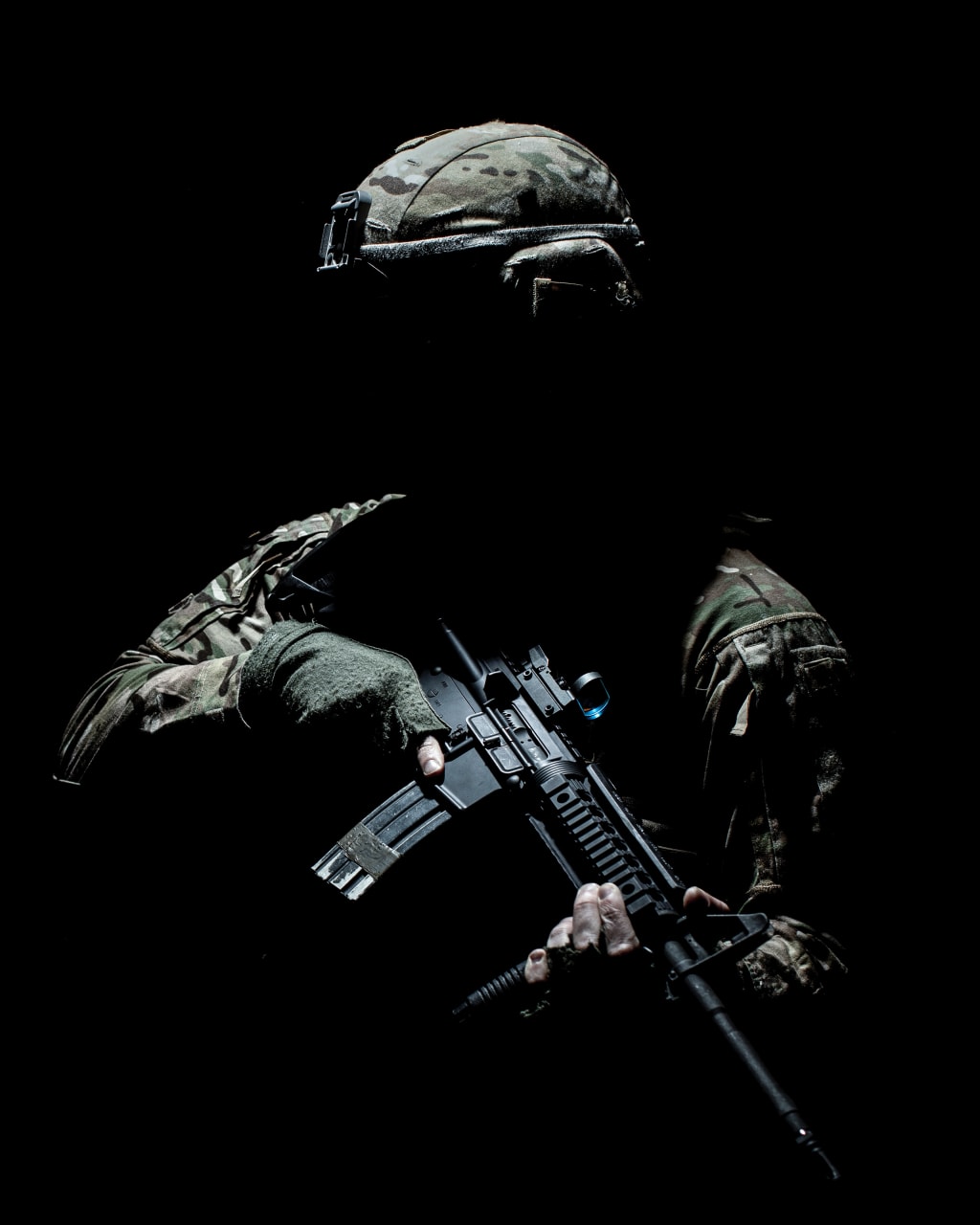 Photo by Alexander Jawfox on Unsplash
I have been playing Counter-Strike games ever since I first got a gaming PC. Thanks to this recent information, Fans like myself may be getting a new version of the popular Counter-Strike games very soon.
What is CS:GO?
CS:GO, or Counter-Strike: Global Offensive, is a multiplayer first-person shooter video game developed by Valve and Hidden Path Entertainment.
It is the fourth game in the Counter-Strike series and was released in August 2012 for Windows, macOS, Xbox 360, and PlayStation 3.
In CS:GO, players, join one of two teams, terrorists or counter-terrorists, and engage in objective-based matches such as planting or defusing bombs, rescuing hostages, or securing a location.
Players earn money by completing objectives or eliminating enemy players, which can be used to purchase weapons and equipment in subsequent rounds.
The game features a wide variety of weapons and equipment, each with its own unique characteristics and tactical advantages. CS:GO also includes a matchmaking system, allowing players to easily find and join games with similarly skilled opponents.
The game has become incredibly popular, with a large esports scene and numerous tournaments with substantial prize pools.
It has received numerous updates and improvements over the years, with the most recent major update being Operation Riptide in September 2021.
What is the news of this new CS:GO version?
Rumors have been circulating for quite some time that Valve, the American video game developer and publisher, is working on a new version of its popular first-person shooter game, Counter-Strike: Global Offensive (CS:GO), using the latest game engine.
This rumor gained some traction this week when data miner Aquarius found a config profile named "Counter-strike 2" in Nvidia's latest drivers, referencing "csgos2.exe," which is speculated to stand for "CS:GO Source 2." However, it is important to note that this does not necessarily mean that a Source 2 version of CS:GO is imminent.
Further investigation revealed that a more explicit reference to a CS:GO "source2" Nvidia config was posted on Twitter by Gabe Follower, whose name perhaps helps explain why the Valve founder sometimes hides out in New Zealand.
Gabe Follower himself tried porting CS:GO to Source 2 in lieu of an official Valve port, and stated that he thinks "almost nothing will change" about CS:GO's gameplay as a result, except that spatial audio simulation, may improve. According to him, the engine switch would be more about long-term, behind-the-scenes improvements.
Valve has not commented on the past CS:GO Source 2 rumors, so it is unclear when or if a new version of the game will be released.
However, it is likely that CS:GO will end up on Source 2 eventually. When Dota 2, another popular Valve game, moved to Source 2 back in 2015, Valve added the Custom Games feature, which was a significant addition that ultimately led to the creation of the autobattler genre.
It remains to be seen whether Valve will add something similarly exciting when it brings CS:GO to its latest tech.
Nevertheless, the CS:GO map-making and modding community already covers custom games extensively. If the update is merely an update to the machinery beneath de_dust, the average player may not notice much when the switch happens.
Valve apparently asked Gabe Follower to stop recreating CS:GO in Source 2, which is not very surprising whether or not Valve is working on its own port. It is possible that Valve will go all out, and the rumored Source 2 update will really feel like CS:GO 2.0.
However, the Counter-Strike data hounds aren't taking the Nvidia profile's "Counter-strike 2" name very seriously, and there's also a reference to "cs2.exe" in the driver, which Aquarius does not think means anything.
Valve is known for taking its time with updates and releases. The company has a reputation for not releasing games until they are fully polished and ready for public consumption. With that said, if a new version of CS:GO is in the works, it may still be some time before it is released.
Final Words
While there are rumors of a new version of CS:GO on the latest game engine, there is no concrete evidence to suggest that it will be released soon.
However, given Valve's history of taking its time with updates and releases, it is possible that a new version of the game is in the works. Whether or not this new version will significantly change the gameplay or just improve the underlying technology remains to be seen.
Regardless, the Counter-Strike community will undoubtedly be eagerly anticipating any news from Valve regarding the future of the game.
If you enjoy my posts and would like to stay updated on the latest gaming-related news, technology advancements, design trends, and social media insights, I invite you to follow my profile.
I will continue to share my thoughts and insights on a wide range of topics in the world of entertainment and technology.
With that being said, thank you for reading my post, and have a good one.
The original version of this story was published on another platform.
About the Author
I write articles in my field covering gaming, filmmaking, media, technology, and design. You can subscribe to my account to get notifications when I post on Medium and Vocal Media. I support Illumination Integrated Publications as an editor and moderate the Slack Workspace, where you can share your Vocal Stories with thousands of members free of charge. I own and manage two publications, one for gaming and one for YouTube. You may join via my referral link if you are new to Medium. You can also join Vocal Media to share your inspiring stories. I look forward to reading your posts on both platforms.
About the Creator
I specialise in Media, Design, and Filmmaking. I support Illumination Integrated Publications on Medium as an editor and YouTube coordinator. https://www.youtube.com/watch?v=F9DhuGQYbpI& I also own two publications for Gaming and Podcasts.
Reader insights
Be the first to share your insights about this piece.
Add your insights