The Villains of Resident Evil: Village
A ranking of the most terrifying villains of the Resident Evil franchise.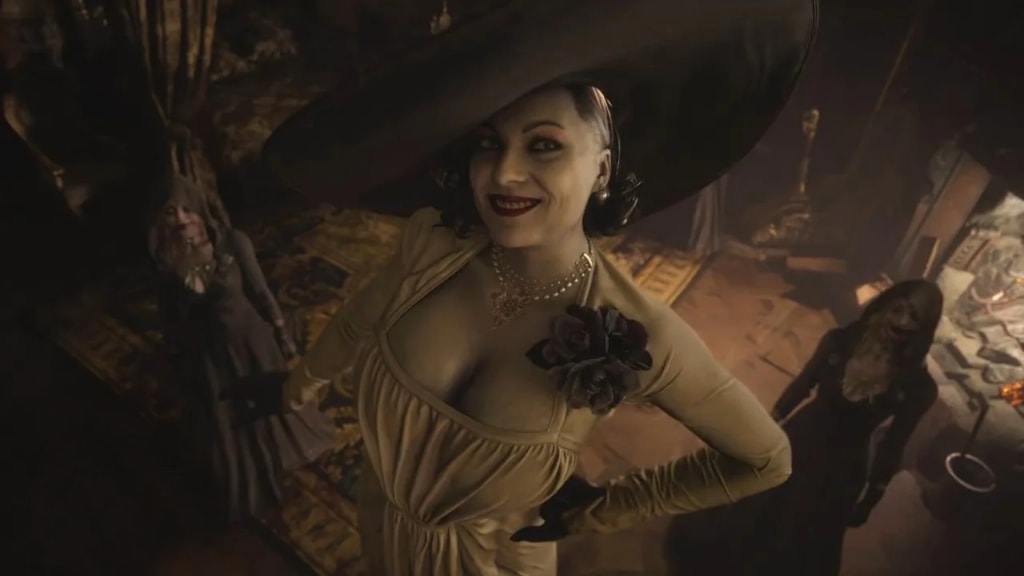 Fan Favorite, Lady Dimitrescu
The most recent in the Resident Evil franchise was probably the most popular video game in quite a long time. Even people that aren't fans of video games found themselves attracted to the game. We'll currently ignore why that might have been why. But it does have something to do with the cover photo of this article.
There will be discussions of spoilers in the game. Hence why this is being posted so long after the release.
The story follows Ethan Winters, the protagonist of Resident Evil: Biohazard. He has settled down in a small European town with his wife and his infant daughter. Things have been difficult for the couple, understandable considering the stress we watched them go through last game. Then, everything changes when Chris Redfield shows up.
It's a wild emotional ride through the game as we meet the five lords of a remote village that has been under their thumb for quite some time. It can be frustrating, as can any game that's difficult, but it's ultimately worth it with the story that we get.
This article will be focusing on the five boss villains of the game. Ranking them from scariest to least scary. Not necessarily how difficult they are to beat. Because you already know who is strongest based on how the game unfurls.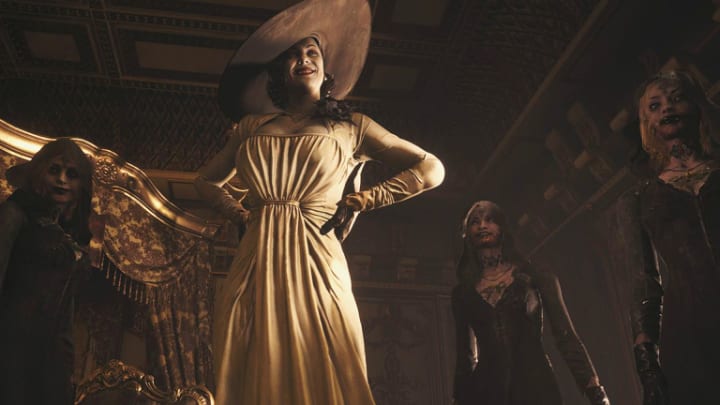 Alcina Dimitrescu
Unfortunately, a major draw to the game was not that scary. Which isn't necessarily a bad thing. Lady D is still a really interesting character.
She is modeled after the vampire. When she was exposed to the parasite, her blood disease ended up going out of control. So although she's stuck looking a certain age, is ridiculously tall, and oh many she's so pretty; she also needs blood to survive. This gets more complicated when we find out that she owns a vineyard.
Lady D has been using locals to add a kick to her personal wine. She has adopted three girls that were going to be used for wine, but now they're her daughters. They seem to be the only experiments with the parasite that she ever did. And it kind of worked, but her daughters can't leave the castle or else they'll die. Becuase they're actually a bunch of bugs.
Although sneaking around the Castle with 4 people chasing you is frightening, it's not that bad. Her story ends up being a little more tragic, taking into consideration you killing off her children.
Her final form is a dragon, but you have a special poison dagger which makes pretty easy work of her.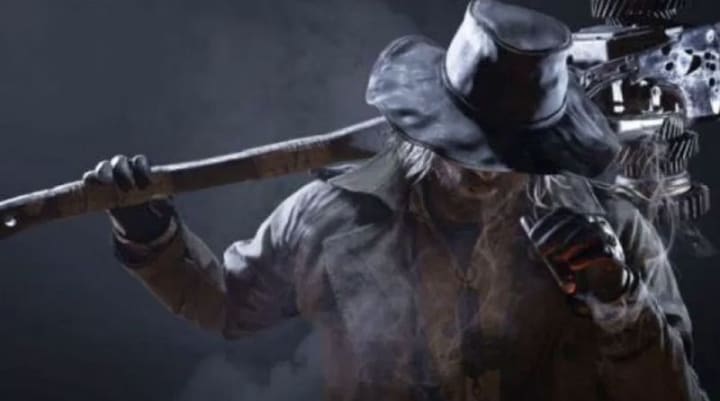 Karl Heisenberg
Although he's the second to last villain that we meet, he's not that scary. There's also a portion of the fanbase that also simps for him. Yes, I am one of those simps.
Even though he is surrounded by werewolves throughout the series, he himself seems to be much more of a Frankenstein type character. The doctor, not the monster to be clear.
He has done the most with the parasites in trying to make monsters that will fight Mother Miranda for him. He's the only one of the Lords that isn't interested in remaining on her side, and his entire storyline is originally trying to get Ethan on his side.
And his home being a factory does make it a little unsettling. There's a lot of metal, and as we see his final form, we know why. He is magnatized and can basically make an enormous suit of metal. He's super strong but not that scary.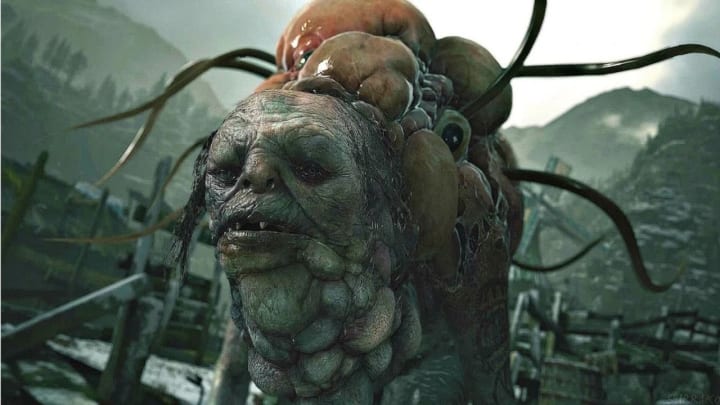 Salvatore Moreau
Part of the terror with Moreau is the fact that he looks like that. He's some botched version of a merman and it just honestly seems like he's miserable being him. Like, he's covered in boils and he turns into a giant angry fish. It at least worked with the home he had, which was basically a resevoir.
It seems as though there was some medical interest in the Moreau family background, which was one of the reasons why Moreau did so many experiments. His experimentation was an attempt to get Mother Miranda to like him more. And it's his despiration for her approval that makes him a little scarrier than the others. His pathetic behavior shows how far he is willing to go.
And to be honest, he's ranking so high because he's really gross. Like, he vomits all over the place. He's kind of a leaking ball of guts and sadness.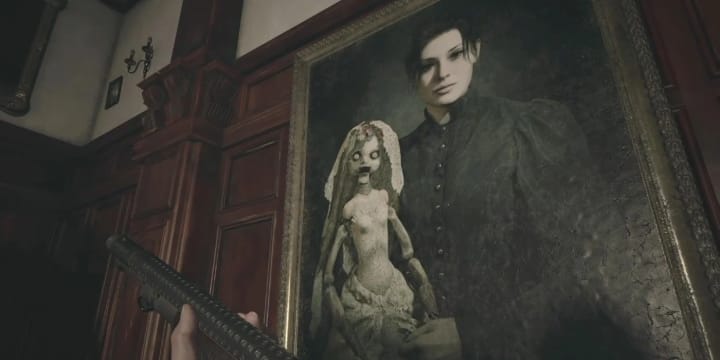 Donna Beneviento
It's perhaps most unsettling that Donna doesn't actually speak for herself. Everything that she wants to tell the world, she does so by a small moving doll that she can control. The fact that there's a bunch of dolls, it immediately is one of the scariest things that we're going to see.
It doesn't help that her house is the part in the game where we don't have anything but a flashlight and a hope. All our weapons are gone and we are tasked with playing a game of finding Angie, the doll. While there's a giant fetus chasing after you.
Her supernatural element is similar to that of a ghost, moving things while not being present really.
Her section of the game is really the last truly terrifying part of the game, which is somewhat unfortunate. Even though she's not much of a threat in the game, she's a good part of it.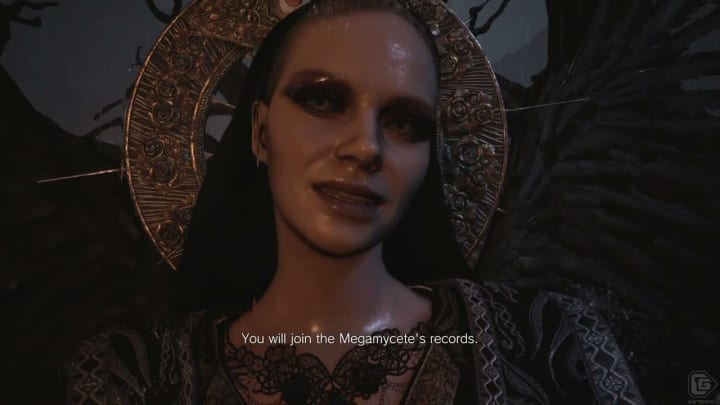 Mother Miranda
So, there's nothing scarier than a woman that lost a child and is desperately trying to get her child back. And considering that Miranda has the Lords under her thumb, cutting up a child, and is the final boss of the game; she's terrifying.
Immediately when seeing her design, we see the Angel metaphor that is being attempted to go for. But the original Angel design. With a halo, so many wings, and a lot of terrifying elements.
She has been entirely absorbed by the parasite. She was also the source of the black mold to the Swamp in Biohazard and she apparently was sending the mold all over the world. There's a hope that they'll explore that more in the coming games. Mother Miranda really solidified the turn that Resident Evil has made from action games with a sprinkle of horror. To horror games with a decent amount of action.