'The Legend of Zelda: Breath of the Wild'—2017's Game of the Year
An Explanation of Why LOZ Came out on Top This Year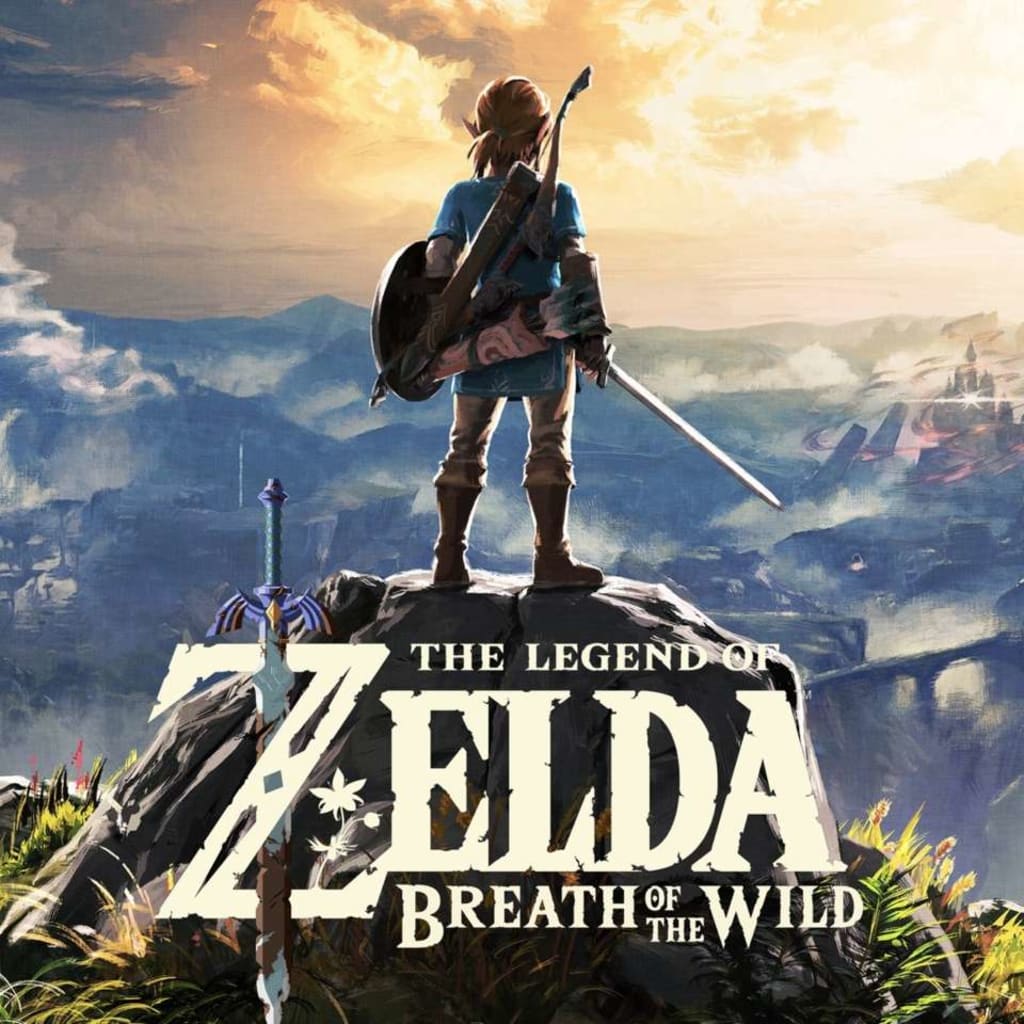 If you missed the game awards the other night, and haven't heard yet: SURPRISE! 'Legend of Zelda: Breath of the Wild' got Game of the Year!
The series also brought home the Best Game Direction and Best Action/Adventure Game awards. The other nominees for the Game of the Year were: Horizon Zero Dawn by Guerilla Games; PlayerUnknown's Battlegrounds by PUBG Corp.; Super Mario Odyssey by Nintendo; and Persona 5 by Atlus. All of the nominees are absolutely fantastic games that deserved their spot to have a chance at such an honorable award, but why did the Legend of Zelda series place #1? There are three main points as to why:
1) Open world mechanic
2) Console release
3) The love of the game
As most fans know, the LOZ series has been a linear path with your work cut out for you. You begin the game, and it's already giving you instructions on what to do and where to go next. However, with Breath of the Wild, all options are on the table. If you're skilled enough, you could enter the game and go straight in to defeat Ganon! You're also given the option to not obtain the Divine Beasts on your side, but still take your time to hone your skills. There's so many ways to play the game. Each experience is your own, and with this being the series' first non-linear game, it's pretty awesome. It's usually relatively difficult for a company to create their first game like this. The company has to take into consideration that, sometimes, open world games don't pique the interest of some people. Some may prefer to be told exactly where to go, who to talk to, and so on. Also, with this type of game, you have to put in enough of a variety of things for players to do so they don't get bored with it. So far, I have never heard of anyone getting outright bored of BOTW. I've played the game myself, and I have literally found myself lost in the game. Exploring tundras and forests, fighting various monsters, collecting materials and items...I forgot I was playing a Zelda game and that Calamity Ganon was just swirling around the castle, waiting for me! It's so easy to spend countless hours in the game, and that's all thanks to the new mechanic that Nintendo took a leap with, and ended up one step ahead in the game.
Another thing that put Nintendo ahead of everyone else, is their newest console, the Switch. Obviously, I have a Switch of my own (as per a wedding gift from my husband, because he knows I'm such a nerd). At first sight, I was very aesthetically pleased with the look and sleekness of the console. It was light in my hands, yet felt comfortable. And that says a lot for me, since I have small hands and can barely hold an Xbox controller. When I first began playing BOTW, I was in love. It was all so breathtaking (pun intended). The graphics, the fluidity, the detail, the art style....it all fit so well together; like a puzzle. It's such a brightly colored game, yet it doesn't come off as cartoon-y or childish. It keeps its serious tones when needed. I often found in my gameplay of Skyward Sword that it felt too visually bubbly, so when it game to the Demise fight, I didn't care for the dark tones much. Especially since Skyward Sword was such a jump from Twilight Princess. Breath of the Wild, however, was mild yet vibrant in its visuals. It separated the sad from the happy almost seamlessly. The ability to notice these small, yet vital details is due to the Switch. Whether I was playing it on my TV, or on the actual console itself, the experience never differed. The graphics were constantly making me stop in game, and just taking in the scenery. Not to mention the fact that I could play my favorite game on the go! The release of the Switch is a major contributor to why BOTW received the award alongside the new game type, but one more factor stands out.
As a longtime fan of Nintendo in general, my heart is loyal to them. They've set a bar for themselves, and always manage to outdo themselves and up the ante. With their Legend of Zelda series, many people have jumped aboard and set sail with Nintendo, anxious to see what trick they pull out their sleeve next. Whether they change up the music, re-release an old fan favorite, or create something brand new, devotees have never had much negative to say about the series or the company itself. The Legend of Zelda series has a massive fanbase, filled with people who find each game to be just as magical and heartwarming/wrenching as the last. There's such a deep love and respect for this game and its creators. The general endearment towards this game helped fuel the votes for this game to be given the award.
I hope my explanation of the three main factors, and the little contributors here and there throughout have accurately explained that Nintendo's The Legend of Zelda: Breath of the Wild has earned it's right as 2017's Game of the Year.
Thank you.