The Gaming Hour News Roundup Volume 3
Esports goes NFT, Interactive Horror Gets Nostalgic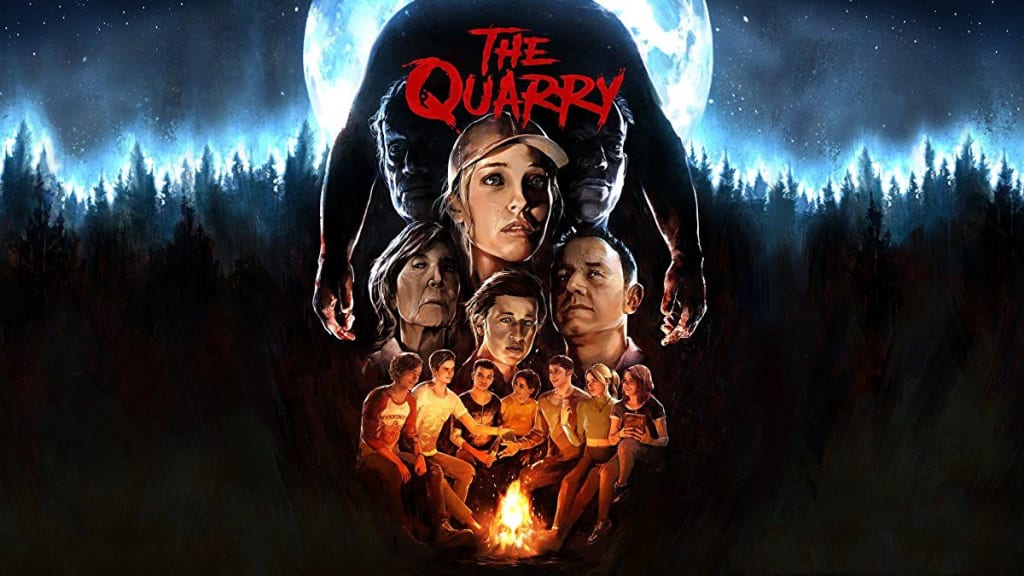 If you've been exploring the open world of the Lands Between or working out the kinks in your current-gen return to Los Santos, then it's possible you've missed out on some of the news that's dropped this past week. From David Arquette's return to gaming in a Supermassive Games surprise to the reveal of an esports metaverse, this Gaming Hour is full of reveals and announcements you won't want to miss.
'Resident Evil' 2, 3, & 7 Receives Cross-Gen Support
Since the PS5 and Microsft's latest Xbox consoles launched, players have been asking how their previous-gen save files will be handled should a port or update be on the horizon. This was especially true after Capcom announced that the most recent Resident Evil remakes and Resident Evil 7 would make their way to the current-gen consoles. While the fear of losing save files is as horrifying as a B.O.W., players have nothing to worry about as Capcom recently confirmed that all save files (and DLC) will transfer to the PS5 and Xbox Series S|X.
Even if you've played these games to death, the current-gen updates will include support for ray tracing, 3D audio, improved frame rate, and, for PS5 owners, haptic feedback and adaptive triggers. Most importantly, the update is free for current owners.
What is missing from the announcement is a release date for the update, which is still listed as sometime this year.
Esports to Go Meta with Blockchain-Powered ESTN
The esports landscape is about to change with the launch of the Electronic Sports Tournament Network (ESTN). Described as a "global blockchain-powered metaverse esports arena," ESTN aims to simplify the organization of online tournaments. According to ESTN's release, the platform "allows gamers and organizers to host their own online tournaments" using "NFT 'Seat Licenses'."
Through ESTN, not only will competitors earn money through prize pools, seat holders will be eligible for a percentage of tournament revenue secured through fees. There are just over 18,000 ESTN seat licenses up for grabs, and NFT enthusiasts can snag a unique ESTN NFT "vault box" by being amongst the first to register for the platform's beta.
Not only does ESTN aim to change how tournaments are held, but it also uses a Universal Player Ranking (UPR) engine to ensure player skills are matched fairly and accurately. Founder and CEO Robert Raff commented on the ranking system, stating, "it will provide a clear training and career path to advance from amateur to pro." The model blends neuro tracking and reaction time measurements to create a "standardized initial skills assessment" that determines the base score. From that, the model pulls more than 30 data points to determine the player's score and ultimately pair them with others of the same skill level.
For more information on ESTN, visit ESTN.io or follow the platform on Facebook, Twitter, and LinkedIn.
Players Teased with Possible'Starfield' Gameplay
Since 2018, players have been painstakingly waiting for a concrete look at Bethesda's upcoming science-fiction RPG, Starfield. In a recent featurette discussing factions, companions, and the "persuasion system," it's possible that players were offered a very brief glimpse of what's being assumed to be in-game footage.
As part of Bethesda's "Into the Starfield" series, game director Todd Howards, design director Emil Pagliarulo, lead quest designer Will Shen, and lead artist Istvan Pely provided insight into several aspects of the upcoming action RPG. Among them were companions, which is when the possible gameplay clip of a bipedal robot named Vasco starts.
There's pretty much nothing to it, but being the next anticipated launch from the studio behind The Elder Scrolls, Fallout, and the recent DOOM reboots, players may be willing to take what they can for now.
With a November 11, 2022 release date, Bethesda will need to start churning out in-game footage to keep players from worrying about Starfield's final build quality.
New Turn-Based Tactical RPG 'Lost Eidolons' Revealed for Xbox, PC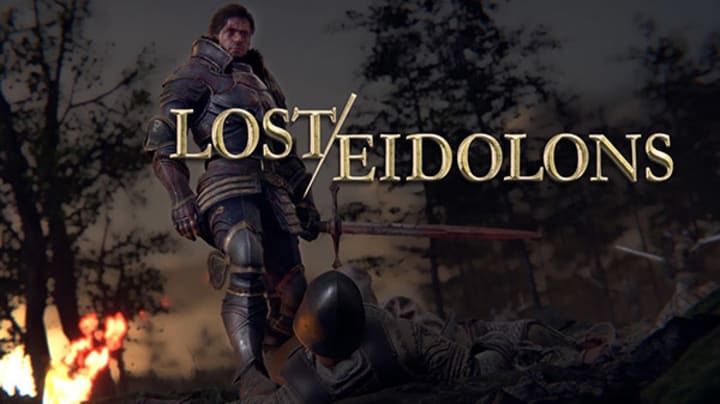 Ocean Drive Studio recently revealed its upcoming turn-based tactical RPG, Lost Eidolons, releasing exclusively on Steam and all current and last-gen Xbox consoles. Set in the western fantasy world of Artemesia, Lost Eidolons follows Eden, a mercenary guided by fate on his plot to dismantle the reigning Empire and overthrow Emperor Ludivictus.
Along the way, Eden will need to build relationships with allies, strengthen his resolve, and go against his own morals to succeed in his grand quest. Players will man Eden in strategic combat where everything from positioning to terrain can alter the course of battle. Magic spells, unique abilities, combat classes, and discoverable equipment all alter the course of the fight and give Eden ad his allies an edge over their enemies.
In the reveal, Ocean Drive noted a closed beta test that, at the time of this writing, was still accepting registrants. Check the official Ocean Drive Studio website for information on the beta and to sign up.
Lost Eidolons is slated for a Q3 2022 release.
Housemarque Discusses 'Returnal' Expansion in New Featurette
In a 19-minute video released April 16, developer Housemarque provided an in-depth look at the upcoming expansion for Returnal, the PS5's version of Groundhog Day. The 3.0 Ascension update was originally announced during a recent State of Play livestream and will include:
Tower of Sisyphus challenge tower
Co-Op play
New boss
New story cutscenes
The video, embedded below, talks more about the 20-floor tower, specifically the addition of bonus objectives and a points multiplier. In a separate blog post, director Harry Krueger also mentioned the presence of secrets and alternate routes to navigate in the multi-room tower.
Check out the video for more details from the development team:
Returnal's 3.0 Ascension update is set for release on March 22 and is a free download.
Supermassive Games Reveals Stellar Cast in 'The Quarry' Announcement Trailer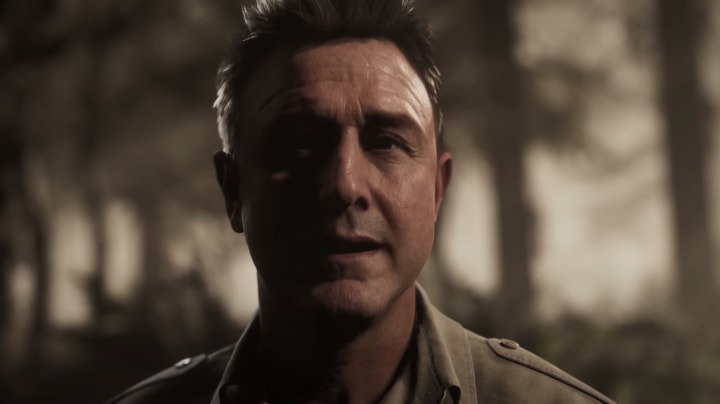 It's not often that a video game features a cast sure to make any horror fan squeal, but Supermassive Games put together a stellar gallery of notable genre names for its upcoming spiritual successor to Until Dawn. Marketing for The Quarry is deliberate in its attempts at creating nostalgia for classic horror cinema, and the setting of a quiet camp in the middle of New York's remote wilderness only drives that home further.
The Quarry is another entry in Supermassive's line of interactive survival horror titles, tasking players with making the necessary decisions to keep all nine camp counselors alive. Like its predecessor, every choice can have a consequence. And quite often, that consequence is the loss of a beloved character.
With a star-studded cast, The Quarry promises a memorable horror experience led by David Arquette (Scream), who once again steps into the role of protector. The game also features Ariel Winter (Modern Family), Skyler Gisondo (Santa Clarita Diet), Justice Smith (Pokemon Detective Pikachu, Jurassic World: Fallen Kingdom), and horror legends Ted Raimi (Evil Dead II), Lance Henriksen (Pumpkinhead), and Lin Shaye (Insidious). Maybe the most surprising faces for this medium are Ethan Suplee (Mallrats, Boy Meets World) and Grace Zabriskie (Seinfeld, Child's Play 2).
The Quarry is dropping June 10, 2022, and will be available on PS4, PS5, Xbox One, Xbox Series S|X, and Steam. A limited Deluxe Edition will feature:
80's-themed character outfits
Death Rewind instant access
Gorefest Movie Mode
Horror History Visual Filter Pack
About the Creator
Writer | Avid Gamer | Horror Enthusiast | A Voice for All Industries
Writing and building communities are my passions
Featured on all corners of the Internet
Reader insights
Be the first to share your insights about this piece.
Add your insights