The Gaming Hour News Roundup Vol 8
Departures, VR Ghosts, and Aliens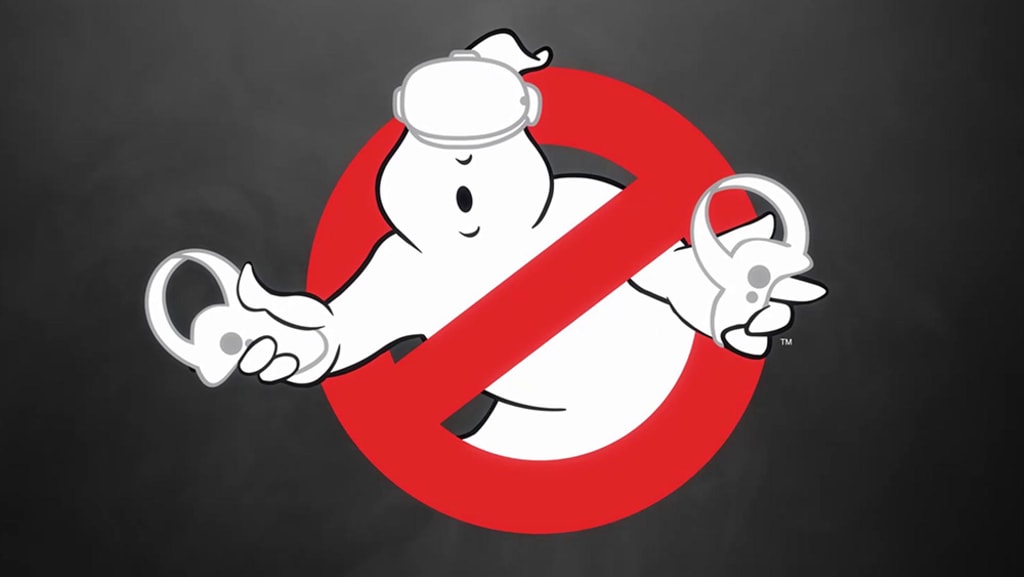 Another week gone, another round of horror news to dive into. In this edition of Gaming Hour, we celebrate a long-standing member of the community, prepare for some supernatural VR mischief, welcome two titans to a popular series, and square off against a familiar extraterrestrial threat with new content.
You may want to fill your "Itchy Tasty" coffee mug and kick your feet back for a fairly packed weekly roundup.
Bloody Disgusting Games Editor, Neil S. Bolt, Announces Departure
In a tweet last week, Neil S. Bolt announced his resignation from his position of Games Editor at Bloody-Disgusting.com. During his four years at the popular horror site, Neil had been responsible for the upkeep of the video game section, which very frequently included fielding pitches from prospective writers.
As the response to his tweet shows, Neil worked with many, giving them an opportunity to write for Bloody Disgusting. In fact, it's because of Neil that I was able to put together a retrospective series on the Blair Witch Project PC games.
The Haunted Pixel Society wishes him much luck in his future endeavors, but you can continue to keep up with his antics on his Medium site and with the Safe Room Podcast. Neil co-hosts the horror-themed cast alongside Jay Krieger of Daily Horror Habit.
'Ghostbusters VR' Announced, Featuring New Equipment
It's only been a few weeks since IllFonic dropped the Ghostbusters: Spirits Unleashed reveal on us, but Ghostheads received another surprise when nDreams and Sony Pictures VR announced Ghostbusters VR.
The trailer dropped during the Meta Quest Gaming Showcase, where The Walking Dead: Saints and Sinners Retribution and Among Us VR were also showcased. Ghostbusters VR is an entirely new experience, putting a newly designed proton pack in the hands of Meta Quest 2 owners.
Mark Zuckerberg awkwardly spouted the classic "If there's something strange in your neighborhood…" before the world premiere showed off a classic EMF meter, a team of four Ghostbusters, and a slightly different proton pack and neutrona wand. Why the change to the tech? We'll likely have to wait for the game's release to find out, as the trailer offered no real information. However, we do know it will feature four-player co-op and bring the franchise to San Francisco.
nDreams has offered no release information, so we can likely expect it toward the end of the year.
The Mercenaries DLC Now Available for 'Resident Evil 4 VR'
There were a few surprises during the Meta Quest Gaming Showcase, and if Ghostbusters isn't your thing, maybe an update to Resident Evil 4 VR is. The long-awaited "The Mercenaries" mode was revealed as part of a free update during the VR-focused show.
Classic Resident Evil heroes and villains are playable in the fan-favorite time-attack mode, which has been tweaked and retooled for the Metal Quest 2. Challenges built specifically for the VR release test just how good players are and award them with new skins, weapons, and modes for Resident Evil 4's story, including a black and white filter and a Big Head Mode. Players can also compare their top scores through an online leaderboard.
'The Mercenaries' is available now as part of a free update to Resident Evil 4 VR.
Godzilla and Kong Event Confirmed for 'Warzone'
In the last roundup, we touched on a rumored Godzilla vs. Kong event in Call of Duty: Warzone. Well, that rumor is now a reality, as Operation Monarch was announced with a May 11 release. Exactly what the event entails is still a little fuzzy, but players can expect Godzilla and King Kong skins, a new game mode for Quads, and plenty of references to the MonsterVerse.
Fans of the universe will immediately recognize Monarch as the organization keeping tabs on Titans for generations. How it works into the Call of Duty universe is yet to be seen, but details about the event note that artifacts and research equipment from Monarch will be scattered across the map.
The trailer for Operation Monarch is very well done, just don't expect it to answer any questions.
'Aliens: Fireteam Elite' Third Season Now Live
Aliens: Fireteam Elite very well could have fallen into obscurity by now, but developer Cold Iron Studios has been hard at work keeping it relevant. Last week, it revealed and released Season 3 of its action-packed shooter, featuring all-new abilities, weapons, and the ability to create multiple loadouts presets.
Among the newest additions is the Lancer kit, a shoulder-mounted laser more devastating than the favored weapon of Yautja from Predator. Players will also gain access to an upgraded heavy pulse rifle, the X1 Fireball launcher, and a new semi-auto pistol. Fireteam Elite Season 3 is packed with new perks and new challenge cards to bring more variety to the multiplayer experience.
Fireteam Elite Season 3 is available for free on PC, Xbox Series X|S, Xbox One, PS4, and PS5.
'No Return' is 'P.T.' with Supernatural Asian Folklore Twist
Who knew that a simple demo for one of the most anticipated horror titles would spur inspiration in indie developers for years to come? I'm talking, of course, about P.T. and the latest title to emulate its greatness, No Return. Recently announced as a fall 2022 release, No Return utilizes the endless exploration concept that P.T. popularized and integrates elements of Asian folklore into its narrative and world.
Players will navigate the ever-changing space as a father and husband trapped in purgatory. With each step forward, they'll dig deeper into the narrative, which pulls classic Chinese supernatural myths together for many terrifying encounters.
No Return will be released on Steam and is currently available to Wishlist now.
About the Creator
Writer | Avid Gamer | Horror Enthusiast | A Voice for All Industries
Writing and building communities are my passions
Featured on all corners of the Internet
Reader insights
Be the first to share your insights about this piece.
Add your insights