The Gaming Hour News Roundup Vol 6
Raiding Tombs, Scouring Tunnels, and Exploring Quarries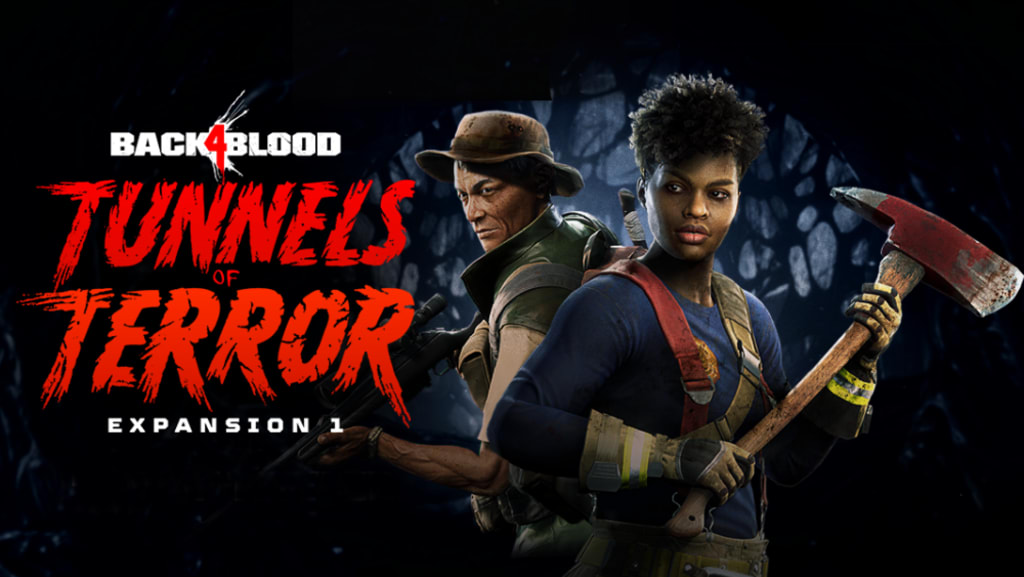 From the depths of space to zombie-infested tunnels, last week's round of video game news knew no boundaries. There was something for everyone as developers and publishers pushed out announcements revealing new content and some returns to a few beloved franchises.
Pull up a seat, grab your warm beverage of choice, and enjoy this volume of the gaming news you may have missed.
Crystal Dynamics Confirms Return of Lara Croft
The developer behind Lara Croft's reboot announced it would be revisiting the Tomb Raider series using Epic Games' Unreal Engine 5. We last saw the engine's capabilities with The Matrix Awakens demo, and Crystal Dynamics believes that Unreal Engine 5 will lead "to next-level storytelling and gameplay experiences…."
Crystal Dynamics didn't have much else to offer regarding the future of Tomb Raider, but the writer of the 2013 reboot and Rise of the Tomb Raider, Rhianna Pratchett, hopes the series steps away from Croft's "father issues." Eurogamer spoke with Pratchett at the BAFTAs, and the writer touched on the evolution of Craft, stating, "I like seeing her striking out on her own and really taking some joy in what she does."
Pratchett continued "... all the traits that you associate with Tomb Raider like tenaciousness, bravery, resourcefulness, were kind of bubbling to the surface with her. I want to see that full fruition, I want to see the sassy on eliners and things that I would have loved to have written. But, you know, she wasn't at that stage yet…."
More information about Lara's latest journey will likely be available later this year or early 2023.
30 Minutes of 'The Quarry' Showcases Great Acting and Atmosphere
If there's one complaint about previous Supermassive Games horror titles, it's that the acting has been a little stiff and awkward. It's not always easy to translate the smooth beats of a film to a video game that's chopped up by cutscenes and player decisions, but the Until Dawn developer appears to have found the right formula with The Quarry.
In a 30 minute showcase, Supermassive provided players with a look at the prologue featuring Skyler Gisondo, Siobhan Williams, and Ted Raimi. There's a lot to pull away from the half-hour mix of gameplay and cutscenes, but what really stands out most is how well-acted it is. Gisondo, Williams, and Raimi clearly feel comfortable in their digital roles in this eerie 30-minute snippet. Supermassive has done an exceptional job setting a spooky and unsettling atmosphere, especially with Raimi's signature brand of creepiness.
Check out the full 30-minute gameplay below and prepare to explore The Quarry, starring David Arquette, Lin Shaye, and Lance Henriksen, on June 10.
'Halo Infinite' Season 2 Revealed, New Modes and Maps Expected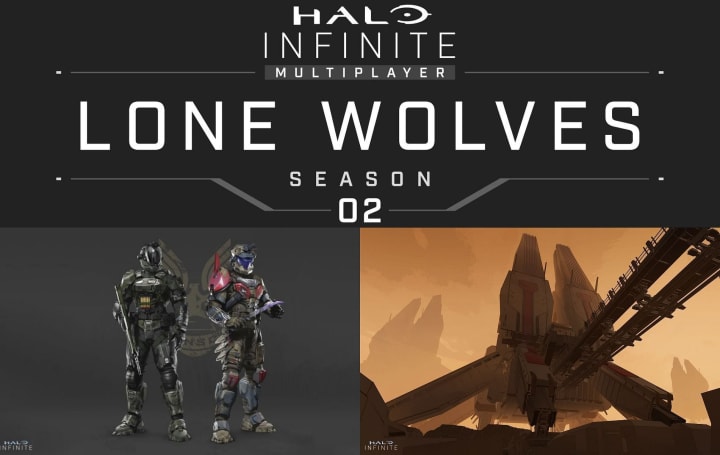 Spend enough time on social media and Reddit, and you'll find players touting just how "dead" Halo Infinite's multiplayer is. Apparently, 343 Industries was listening as it recently announced the release of Season 2 of the free multiplayer.
Launching May 3 on all platforms, Halo Infinite Season 2 will expand upon the current online experience. However, how it will remains unknown. The teaser trailer dropped with the announcement didn't provide any details, though the Lone Wolves theme has been ongoing throughout the Halo series. "Lone Wolf" was the name of a four-issue comic series released in 2019 and the final campaign level in Halo: Reach, available after the credits rolled.
Any hinting what Season 2 will include is simple speculation, but players can likely expect new maps and maybe even a new weapon or two. The game's creative lead Joseph Staten assured players that additional updates will be released in the weeks leading up to the second season's release date.
'Metroid Dread' Free Update Includes New Modes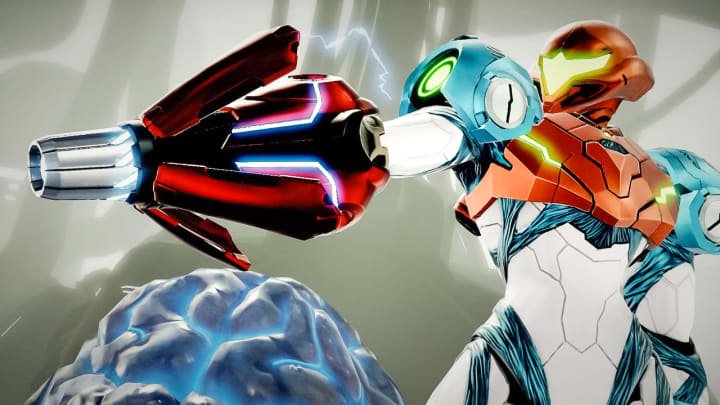 When Metroid Dread was released, it was met with ample praise and a large fanbase. So it only makes sense that Nintendo would want to continue expanding the game with new content. In March, Dread Mode and Rookie Mode gave players a reason to return to Samus' Switch adventure, and this month, Nintendo added three boss rush modes.
Boss Rush, Survival Rush, and Dread Rush are three separate experiences with unique challenges. In Boss Rush, Samus takes on each boss, carrying any damage she sustained in the previous battle. With each defeated boss, max missiles, Energy Tank, and Power Bombs will be replenished and increased. Survival Rush (unlocked after completing Boss Rush) tasks players with defeating as many bosses as possible in a set time limit. Each defeated boss increases the timer. In Dread Rush, players fight through a gauntlet of a dozen bosses where one hit means death for the famed bounty hunter.
Samus' new challenges are currently available in a free update.
Release Date Revealed for 'Hello Neighbor 2'
The original Hello Neighbor was met with a mixed reception but later expanded into a series of spin-offs and a decently-received multiplayer game. Revealed back in 2020, Hello Neighbor 2 returns to the world built by Dynamic Pixels in 2017 with more content that goes beyond the crazy neighbor's labyrinthian basement.
After an information hiatus, developer tinyBuild finally slapped Hello Neighbor 2 with a December release date and revealed a Deluxe Edition. Players that purchase the special edition will receive access to the ongoing, spoiler-free beta, which runs until the game launches on December 6. The Deluxe Edition also includes five days of Early Access and three DLC, including the Hello-copter and Late Fees and Back to School stories.
Hello Neighbor 2 will launch on PC, PS4, PS5, Xbox One, and Xbox Series X|S and can be pre-ordered on the official website. As a perk to Game Pass subscribers, Hello Neighbor 2 will be available on day one.
'Back 4 Blood' DLC Detailed, New Cleaners and More Included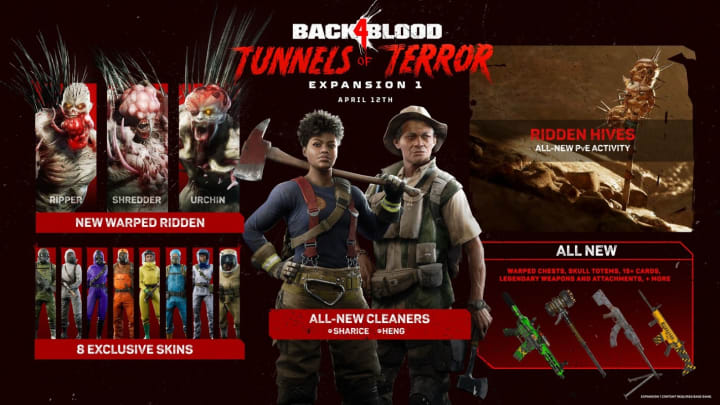 Back 4 Blood was released in October 2021 as Turtle Rock's answer to the absence of Left 4 Dead 3. Players quickly plowed through the campaign and have been patiently awaiting new content. On April 12, they'll finally get it with the Tunnels of Terror DLC.
The expansion's stars are the Warped Ridden, a series of upgraded horrors like the Urchin, Shredder, and brutish Ripper. Warped Ridden will be available in the PvP Swarm mode, all PvP matches, and in the new Ridden Hives PvE co-operative mode. In Ridden Hives, players team up to clear seven infected labyrinths full of Warped and common Ridden.
Duking it out with the zombie-like foe are two new Cleaners: Sharice, a firefighter heavy on defense, and Heng, an astute knife-wielding restauranteur. Both Cleaners bring helpful perks to the team and will be available in the standard story mode as well as all multiplayer modes.
Tunnels of Terror will release with the challenging No Hope difficulty, new character and weapon skins, and new cards.
'Max Payne' Remakes Picked Up by Remedy Entertainment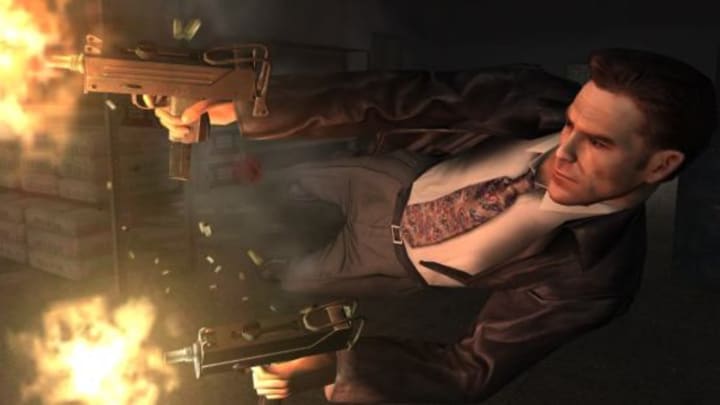 Control and Alan Wake developer Remedy Entertainment revealed a partnership with Rockstar Games to bring the Max Payne series to the current generation. Remedy, which originally developed the first two Max Payne games, issued a press release that revealed that the developer is working on remakes of the original game and its sequel, The Fall of Max Payne.
Remedy Entertainment will be using its Northlight engine, first seen in 2016's Quantum Break and later used to bring Control to life. As of the time of the announcement, the remakes were still in the concept stage, but Rockstar had already agreed to finance the development.
Sam Houser, Rockstar's founder, showed enthusiasm for the partnership, stating, "We are massive fans of the work the Remedy team has created over the years, and we can't wait to play these new versions."
Remedy's CEO, Tero Virtala, stated, "We're hugely excited to be working with our partners at Rockstar Games once again for the chance to bring the story, action and atmosphere of the original Max Payne games back to players in new ways." Rockstar had served as publisher of the original Max Payne games, which Remedy Entertainment developed.
Per the release, the remakes will launch as one title on the PS5, Xbox Series X|S, and PC.
About the Creator
Writer | Avid Gamer | Horror Enthusiast | A Voice for All Industries
Writing and building communities are my passions
Featured on all corners of the Internet
Reader insights
Be the first to share your insights about this piece.
Add your insights