The Gaming Hour New Roundup Vol 4
Ghosts, Raiders, and Demogorgons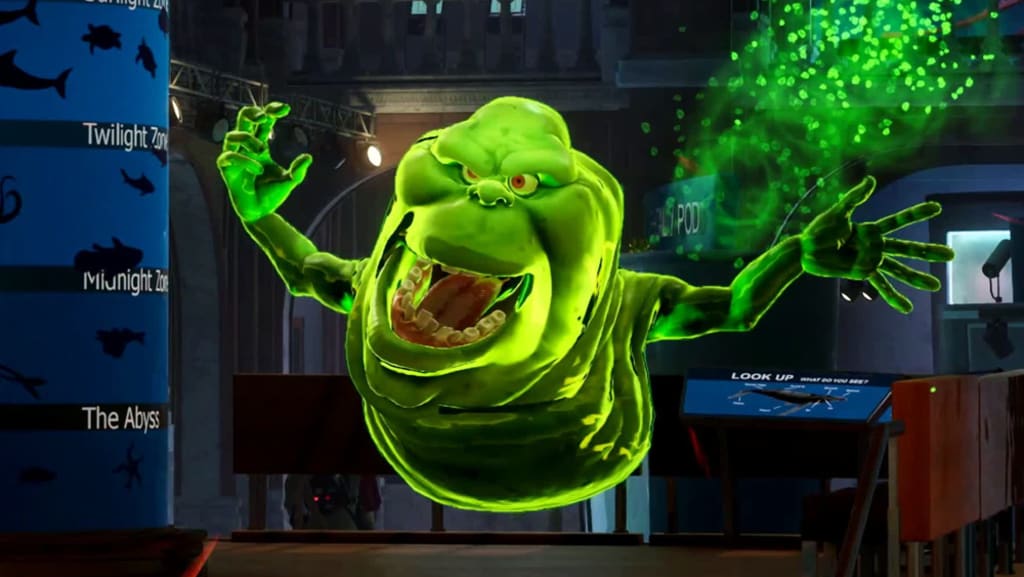 This past week had an especially exciting reveal that's really going to drive my coverage this year. But before we get to that, developers and publishers have been busy rolling out new content, purchasing new studios, making decisions that certainly didn't appease fans, and revealing questionable services.
The roundup is a bit more than I expected from a random week in March, but the industry often has a way of surprising players. And I'm certainly not complaining about what this roundup has to offer.
Sony Acquires New Indie Studio Led by 'Assassin Creed II' EP, Jade Raymond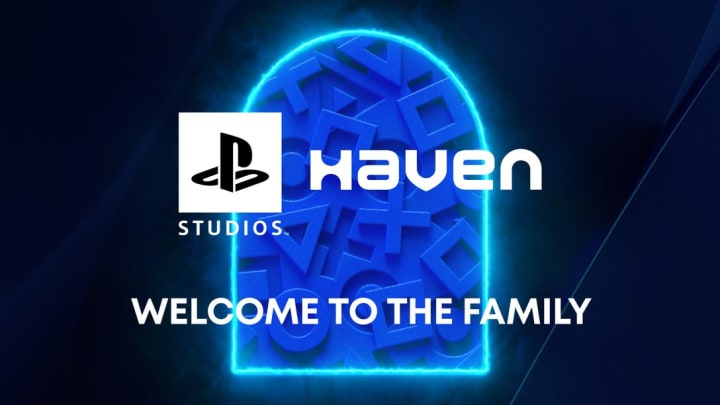 Sony recently announced the addition of indie developer Haven Studios into the PlayStation family. While Haven may not ring any bells, its founder, Jade Raymond, is known for being the former Executive Producer on Assassin's Creed II, Splinter Cell: Blacklist, and Watch Dogs. Additional credits include Managing Director on Far Cry 4 and Assassin's Creed Unity and SVP Group General Manager on Star Wars: Battlefront II.
Though Haven has yet to release a game, the team has been hard at work on a new IP, which it will bring exclusively to PlayStation's ecosystem. Raymond and her team are joining Sony's collection of first-party studios, including Guerilla Games, Naughty Dog, and Insomniac Games, which are responsible for titles like Horizon Forbidden West, The Last of Us Part II, and Marvel's Spider-Man 2, respectively.
There were no extensive details provided about the new IP, though it will be a live service experience for the PS5.
'Stranger Things' and 'Far Cry 6' Collide in New DLC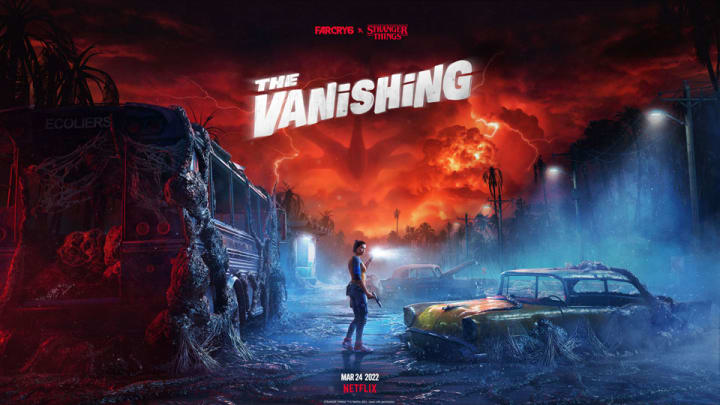 In one of the strangest things (pun intended!) the gaming industry has ever sprung on players, Ubisoft recently launched a new DLC for Far Cry 6 set in Netflix's Stranger Things universe. The brief mission follows protagonist Dani on a search-and-rescue mission into the Upside-Down when the fan-favorite pup Chorizo goes missing.
While the gameplay remains the same, the Stranger Things DLC creeps into the horror category, requiring players to move stealthily throughout installations and locations inspired by the hit TV series. There are some neat references to Stranger Things, but the DLC overall feels forced as neither Dani nor any of Far Cry 6's characters fit well in the universe created by The Duffer Brothers.
While the Mind Flayer does have a rather imposing cameo that looks wonderful on current-gen hardware, the Demogorgon is wasted and doesn't really add anything to the experience save to round out the Stranger Things references and give the DLC an ending.
Far Cry 6: The Vanishing is currently available and playable on all consoles Far Cry 6 was released on..
'Suicide Squad: Kill the Justice League' Faces Considerable Delay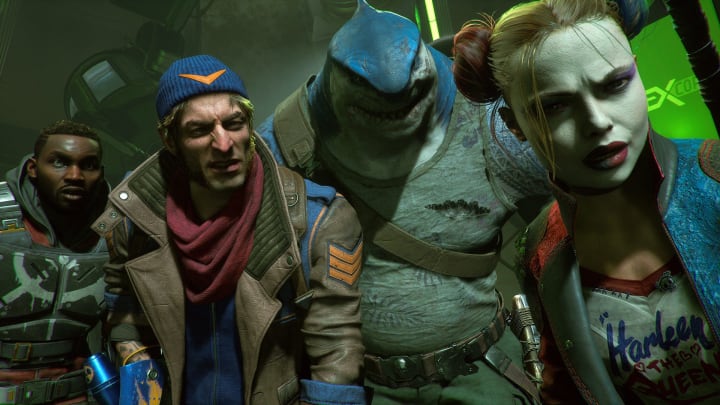 Suicide Squad: Kill the Justice League has been pushed back a full year, according to a tweet from Rocksteady Games Creative Director, Sefton Hill. The tweet doesn't explain why the game experienced such a sizable delay, but Hill assured the development team is "making the best game [they] can."
Kill the Justice League is separate from all cinematic versions of Suicide Squad and features Harley Quinn, Deadshot, Captain Boomerang, and King Shark squaring off against Brainiac and his army. Enslaved by the extraterrestrial threat, members of the Justice League are wreaking havoc all over Metropolis, which attracts the attention of Amanda Waller.
So far, the trailers have shown off a corrupted version of The Flash and referenced a villainous Superman. Though the game is confirmed to take place in the established Arkham universe, Rocksteady has yet to address how. With Batman allegedly dead at the end of Arkham Knight, it begs the question of who established the Justice League and when they did it, as there was no mention of it during the Arkham series.
For now, all we have is speculation until the new 2023 release date approaches.
'The Witcher' to Expand with Ongoing Games from CD Projekt Red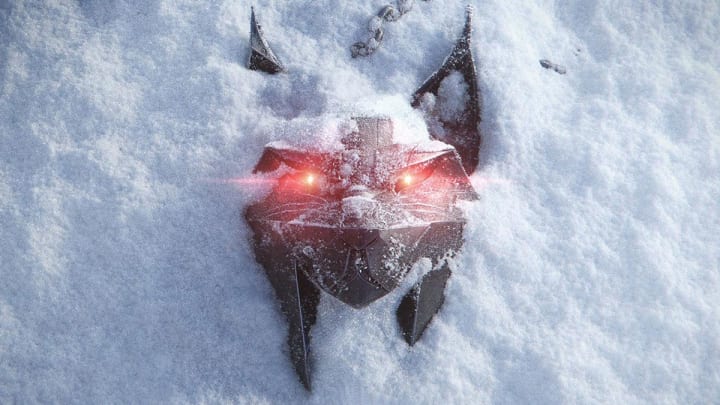 CD Projekt Red recently teased that it was returning to the world of The Witcher - but likely without Geralt as the primary protagonist. Robert Malinowski, the global communication director of CD Projekt Red, spoke to Eurogamer about the future of The Witcher and dropped that the series would continue, but focus on a new school of Witcher.
In the original video game lore, there are seven schools: Cat, Griffin, Bear, Manticore, Crane, Viper, and, Geralt's school, Wolf. Malinowski notes that a new game will focus on a different school, though only confirmed that the school's medallion is of a lynx. The medallion is possibly tied to the School of the Cat, or part of an entirely new school created for gaming, much like the schools of Bear, Manticore, Crane, and Viper.
CD Projekt Red offered no further details about the new title, though series fans are in a frenzy trying to determine who the new game may follow. So far, many bets are on Ciri.
Small Impact Games Announces New Looter Shooter, 'Marauders'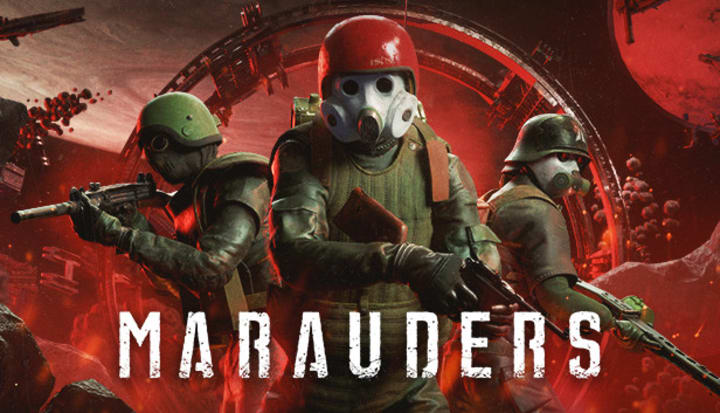 Gamers looking for a new looter shooter have something new to look forward to in Marauders, an upcoming release from the team at Small Impact Games. Marauders sends players to the depths of space with three objectives in mind - Raid, Loot, and Escape.
Set in an alternate early-1990s, Marauders follows rag-tag teams of raiders as they engage targets in dogfights, board their vessels, and take what they can hold in a space-aged version of the Wild West. Laws are a null concept in the depths of space, and there are sure to be many that take advantage of the freedom.
Each mission results in XP used to upgrade weapons and gear that should help make the next raid a bit easier. The gritty diesel-punk universe is an extension of The Great War, and these nefarious crews are taking the state of the galaxy as an opportunity to steal from whoever crosses their path.
Initial previews and gameplay are reminiscent of typical looter shooters like Escape from Tarkov, but the inclusion of space fights and the overall aesthetics will give the experience a new feel. Marauders doesn't have a release date yet, but the launch is expected for 2022.
Rockstar Reveals 'GTA Online' Subscription Service, GTA+
It's very clear Rockstar plans to continue sinking a ton of resources into GTA Online, and its commitment to the multiplayer space is made more evident with the reveal of GTA+. The subscription service helps online players get the most out of their experience through access to monthly deposits, new properties to purchase, vehicle upgrades, discounts, and more.
For signing up with GTA+, every member receives $500,000 per month to put toward their nefarious deeds or the empire they've been trying to build. Rockstar's official website has the full list of perks, but it is quite an extensive list for just $5.99 per month. However, the idea of yet another subscription service grows tiresome, especially since Rockstar seems to be putting much of its efforts keeping GTA+ alive while allowing Red Dead Redemption 2's online mode to die.
The first month of membership is expected to run from March 29 through April 27.
Join the Ghostbusters in 'Spirits Unleashed' Asymmetrical Multiplayer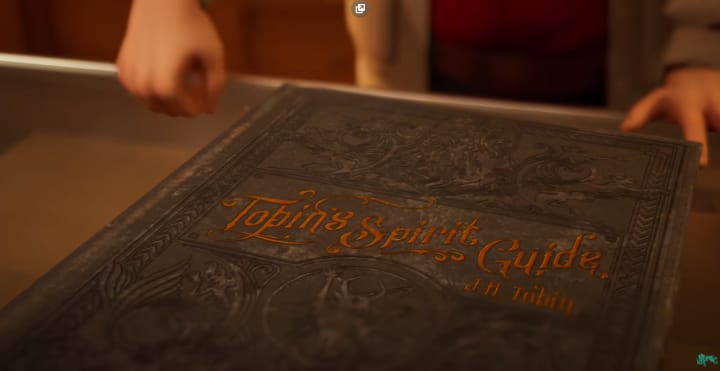 Ernie Hudson may have already blown the lid off a new Ghostbusters game back in 2021, but Illfonic's reveal of Spirits Unleashed still comes as a surprise as the developer continues to support its most recent release, Predator: Hunting Grounds.
Spirits Unleashed allows players to step into the role of a member of the titular team, not expanded beyond the surviving three original members. Avatars will don the iconic uniforms, slip into a proton pack, and work to clear a memorable location of its haunting. But in a true 4v1 asymmetrical style, players will also be able to control the ghosts doing the haunting.
Both sides have plenty of abilities at their disposal to make their job a little easier, from possession attacks to helpful PKE meters. Spirits Unleashed looks to remain faithful to the original films, even pulling locations and specters from Ghostbusters and Ghostbusters 2, such as Ray's Occult.
Winston is at the head of the new recruits, guiding them through a typical day of busting ghosts, while Ray seems to be staying behind the scenes as an informant on the supernatural world. Both Ernie Hudson and Dan Aykroyd are returning to reprise their iconic roles, though it seems Bill Murray and Peter Venkman are (so far) absent.
Spirits Unleashed doesn't have an official release date yet, but it does have an expected 2022 launch on PC and all current and last-gen systems, except the Switch.
About the Creator
Writer | Avid Gamer | Horror Enthusiast | A Voice for All Industries
Writing and building communities are my passions
Featured on all corners of the Internet
Reader insights
Be the first to share your insights about this piece.
Add your insights