The Cloud Gaming Wars are Heating Up.
Google Stadia, GeForeNow, Microsoft X-Cloud and others, are ushering in a new frontier for casual gamers.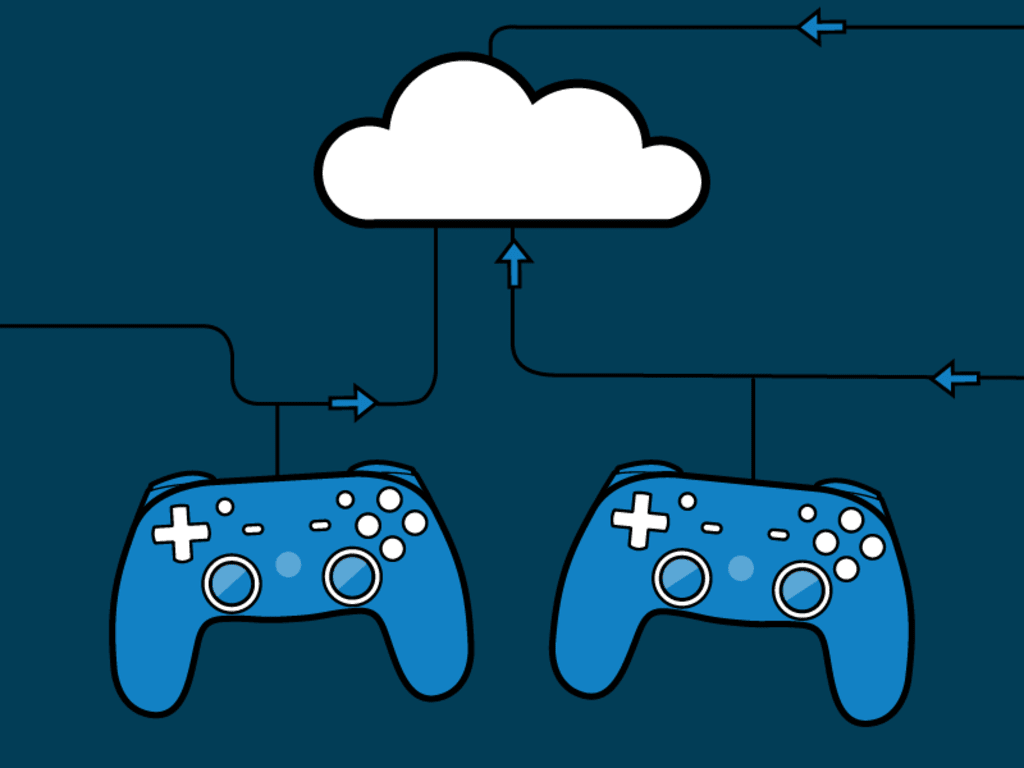 If you're a hardcore gamer, the idea of getting a new console or another PC upgrade doesn't trouble you all that much; You simply prepare to obtain the said goal, keep it moving. The not-so-hardcore community of casual and potential gamers is a bit more discerning. The idea of cloud gaming isn't new, having seen trailblazing early prototype services like OnLive generate a great deal of interest in the prospect of a truly console-free gaming experience. Skip a decade or so, and the marketplace is seeing a renewed push of the cloud gaming concept to a new generation of both hardcore and casual gamers on an extremely large scale.
We've seen a lot of respective buzz around Xbox Google Stadia, Amazon Luna, and XBox X-Cloud to this point, with Google's platform, gradually growing into a viable cloud solution for gamer communities looking to save their collective coins for use on other endeavors. Here are some of the competitors that have caught my eye in terms of their overall potential, as well as their convenience and affordability. If you're tight on your coins, but you want to take the plunge into cloud platform gaming, check out some of the aformentioned options:
Shadow
French virtual PC platform company Shadow has taken the approach of providing their customers with a full-fledged, high-end virtual gaming PC where they can indulge in AAA grade games at their leisure. For people that don't have the scratch to invest in high-end hardware (or folks that simply want to have access to that kind of resource on the go without a lot of overhead), it's an option that's extremely viable. Shadow also has their own proprietary in-home streaming hardware (The Ghost) specifically designed to bring the experience to your television without the hassle of hooking up a computer. I'm just saying, we're talking about an uber-powered, high-end gaming computer that you can use for video editing in 4k, web-design, etc., in addition to being a high-end gaming platform. This is ideal for consumers that can't afford to be anything else than low-spec when it comes to the actual PC hardware they have.
The early days of the service here in the U.S. was limited to mostly the eastern seaboard and the southeast since the bulk of the company's data center infrastructure was centralized there. The company has since expanded its operations to the west coast as well, expanding its user base substantially. Access to the service is subscription-based and split into three tiers depending on what your storage needs are. You'll also be responsible for purchasing your own games, but that's not necessarily that big of a deal with platforms like Steam, Origin, Blizzard, and Epic gaming out there. Load those into your environment and you're good to go. Outside of the Shadow Ghost, the service has apps for Windows, Mac, IOS, Android, and Linux. Shadow also an entertainment center friendly module that can be used a multitude of ways outside of gaming, and can even be a secondary platform for business purposes for folks that don't want to necessarily invest in the overhead and upkeep that having additional hardware comes with.
Google Stadia
Google Stadia's gotten a TON of coverage for both the right and the wrong reasons after its initial launch. Let's start with the good stuff first; Stadia has a FREE tier of service, which is absolutely great for people that still have concerns about the service, but still want to dip their proverbial toes in the pool. The COVID-19 pandemic has also prompted Google to offer up two months of free Stadia Pro service for new customers. The pro service has its own expanding library of free games to play, as well as discounts on new AAA titles that come to the platform. There's still a question about how much AAA and third-party indie developers are gonna be in the mix to develop games in conjunction with Google's dedicated Stadia Game Studios, but early returns seem to indicate that there may be some flexibility from Google in that regard. Larger mainstream developers like EA are forging their own partnerships on the service as well. The real key for the platform will be the accessibility of much of it's promised capabilities when it comes to sharing, and ease of access to games on the platform. The more platforms that gain access will impact the popularity growth of the service on some level. Eventually, being able to access the service on just about any platform that can run the Chrome browser (or devices that carry google's casting infrastructure) will be a boon for the service as well.
XBOX X-Cloud
Well, first things first...Xbox XCloud, in the most literal sense of the concept, is a bit more than a cloud gaming service, per se'; It's a greater part of Microsoft's extended gaming infrastructure. It's also STACKED with games, over 100 titles to date, and growing. Ease and flexibility of play is something that every cloud platform advertises, but XCloud looks to be the most integrated of the products out on the market at this moment. Again, the greater Microsoft ecosystem that XCloud resides on lends a LOT to the seamless nature of the product. The pricing structure is particularly something that sets XCloud apart from some of its competitors, with a single $15.00 a month subscription fee for Xbox GamePass Ultimate access. Of the options that currently out there, X-Cloud has the best chance of really becoming a crossover hit for both the casual gaming crowd and the more ardent gamer that simply doesn't want to invest in a PC or a console.
Amazon Luna
Amazon recently started the rollout of its' Luna cloud gaming service on a limited basis, but have plans to expand their user pool in short order. Amazon is a fairly new player on the cloud gaming scene of course, with a little less fanfare than either Google Stadia or Microsoft X-Cloud. The braintrust behind the Luna platform seemed to be watching Google Stadia's early struggles in real-time though and altered their rollout and pricing structures accordingly. Amazon's pilot group of users are paying an entry subscription price of $5.99 a month for playing access. At current report, the launch lineup of games for Luna is still around 50 games or so, though there are definitely plans to expand the library users have access to. There will also be vendor-specific 'channels' that will contain potential AAA exclusives from game developers like UbiSoft, EA, etc.
Luna's control setup for gaming on the platform is similar to both Google Stadia and X-Cloud, with gamers having the option to buy Amazon's proprietary controller for the platform or using their own controllers. Of course, how the platforms' final game catalog fills out at full launch remains to be seen. However, it's a safe bet to say that Amazon was watching Google Stadia's birth and growing pains fairly closely and acted accordingly before getting Luna into the game.
With the holiday season right around the corner and the demand for gaming increasing with COVID altering the entertainment landscape, the cloud gaming wars have taken on a new intensity. Each platform has their own unique take on the concept of consoleless gaming. Each of these services has a chance to carve out their own long-term niche in an increasingly diverse consumer gaming landscape.