The biggest and most fascinating casino wins in history
There have been some breathtaking wins - let's have a look at some of the best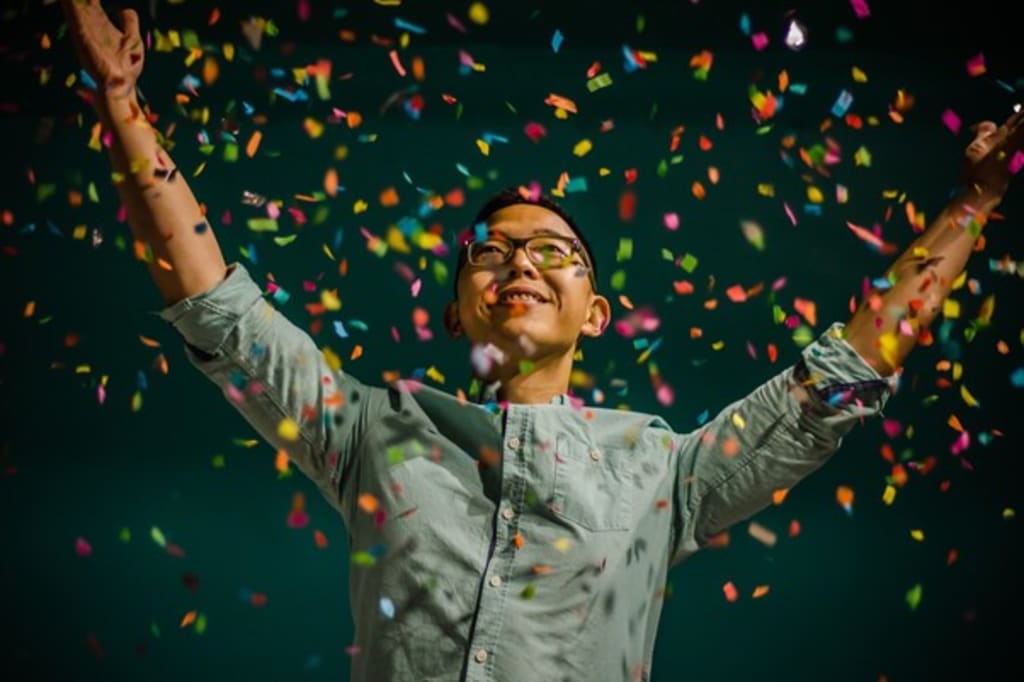 According to a recent report, the gambling industry will be worth $565.4 billion in 2022. Casinos are the epicenter of excitement for many. With many dreaming of becoming one of the next jackpot winners and living a lavish life of riches, gambling opportunities attract people from across the world.
Interestingly, online casinos at the moment occupy 6% of the global gambling market share; however, with its many advantages, it's becoming increasingly popular in recent years, because they are;
➢ Accessible 24/7, whereas regular land-based casinos have set opening times.
➢ Players can gamble practically anywhere. At home, in a coffee shop, while away on holiday. Anywhere so long as they have a device and an internet connection.
➢ Enticing incentives, like those you'll find at this NJ casino online, make it hard for newcomers to resist signing up. For instance, you'll find a deposit bonus of up to $500, plus $200 to play risk-free for the first 24 hours following signing up.
➢ While playing online, there's no pressure from onlookers as you play. Players can play in private and with confidence on their terms.
As this post is about casino winnings, it would be strange not to mention the most significant attractive quality of all, which draws in countless visitors to casinos both on and offline. It's the potential to win big!
For more about the biggest and most fascinating casino wins in history, detailing who won, when they won, where, and how much they won. Followed by what happened after they became wealthy, read on for more.
Who? Cynthia Jay Brennan
How Much? $34,959,458.56
Where? Las Vegas
When? 2000
Formerly a cocktail waitress, Cynthia gained a humongous amount of cash after winning a lottery jackpot slot machine game named Megabucks in Las Vegas.
With $34,959,458.56 in her bank account, Cynthia and her boyfriend got hitched, and they dreamed up plans to explore the world with their newfound riches.
Sadly, the happiness swiftly came to an abrupt end just nine weeks after Cynthia's success. Cynthia was involved in a car crash with her sister. Her sister Lela Jay died, and Cynthia became paralyzed from the waist down.
Cynthia has since stated that she would much give the millions she won back if it meant her sister survived, and Cynthia could walk again.
Who? Ashley Revell
How much? $270,000
Where? Las Vegas
When? 2004
Ashley's story of life-changing riches started in his local pub in London with his friends. They were talking about how fun it would be to bet everything they owned at the casino.
Ashley took the chat to new heights and made it a reality. He sold everything he owned, including his BMW and Rolex.
He bought a ticket to Las Vegas and had £80,000 ready to bet away on the roulette table in one spin.
The Plaza Hotel & Casino offered Ashley a suite at their hotel and arranged Sky Network to broadcast the bet live.
Ashley fluttered between choosing black and red. He was set on black. And then, at the last minute, with encouragement from his supporters, he swiftly changed to red - and won.
Following his winnings, Ashley Revell traveled across Europe, met his future wife, and set up an iGaming recruitment agency. Today, Ashley still enjoys the ordinary life. He visits his usual local pub and isn't too concerned about material things.
Who? Elmer Sherwin
How much? $21,147,947
Where? Las Vegas
When? 2005
Elmer was a world war two veteran and 76 years of age when he won $4.6 million from the Megabucks Jackpot.
As with the winners above, travel was at the top of Elmer's priority list. And so he ventured off with his winnings to see the world.
Despite Elmer's new status as a millionaire, he still tried his luck on the slot machines a couple of times a week. In 2005, 16 years following his first win, Elmer's luck paid off again. He won $21 million in the same Megabucks Jackpot.
On his second win, Elmer donated a significant portion to the Hurricane Katrina Relief fund.
In 2007, Elmer passed away.
Who? Kerry Packer
How much? Between $20 - $40 million
Where? Las Vegas
When? 1997
Kerry Packer was already super-rich. He was a billionaire from Australia, who enjoyed luxurious trips away and had a particular fondness of casinos.
In 1997, Kerry traveled to Las Vegas, and while playing baccarat and blackjack, he walked away with millions of dollars. The exact figure is unknown, but it's said to be between $20 and $40 million.
However, in 1999, Kerry Packer lost millions at a casino in London, $28 million, to be exact. Which more or less canceled out his winnings he earned a few years before.
Biggest Ever Casino Wins Concluded
The above winners detail a few essential things about gambling. With a bit of perseverance and luck, it's possible to win big.
Moreover, when people succeed, they mostly value experiences, such as traveling, over material possessions.
And, as Elmer proved, it is entirely possible to win the jackpot at the casino twice!
As a tip, If you're thinking of trying your luck gambling, always begin using the incentives provided by online casinos such as the NJ casino online. In doing so, you can browse and practice different games. Become adept with the rules, and bet the casinos money, before you feel confident depositing your own.
list
About the author
Reader insights
Be the first to share your insights about this piece.
Add your insights