The appeal of Animal Crossing
To the new horizons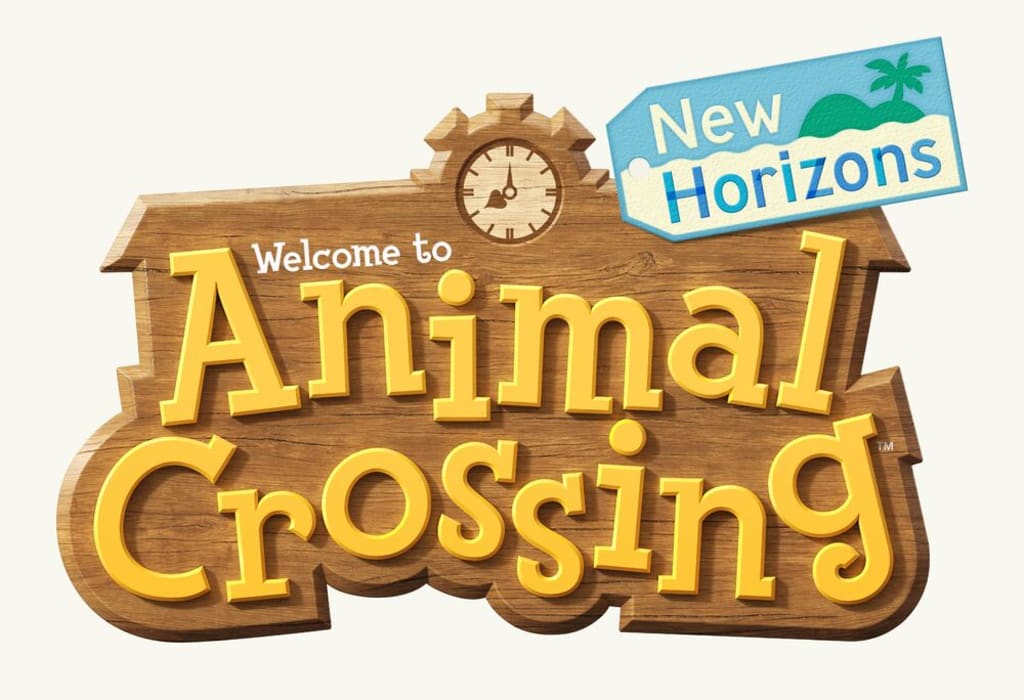 As we are all in the quarantine and distancing ourselves to flatten the curve of the current pandemic. Brightening the dark times is the release of Animal Crossing New Horizons (ACNH).
Animal Crossing is a life sim.
The main takeaway of the game is simple. You move in a village/town where you engage with your animal villagers and participate in many activities to develop your town.
There's no end real game goal in Animal Crossing but to play at your hearts content.
ESCAPISM
The main appeal of the Animal Crossing series. You literally disappear in a world where you can do whatever you want.
It's a soothing game experience for the most part unless you're running away from insects that can hurt you (coughs tarantulas and scorpions). There's hourly music that changes at the hour to suit the mood of the game. With the release of ACNH where you get sent to an island to develop your island from scratch, it truly is escapism.
PLAYING AT YOUR OWN PACE
It's no race to who's the best.
This can be difficult with social media where you have people streaming on Twitch and playing through the game on YouTube. People are free to share their progress on social media platforms but don't get discouraged when people are doing better and keep playing at your pace.
You get to see your progress by filling your museum exhibits with fossils you have dug out, the bugs and fish you catch from each season. Although, it's a bit mortifying knowing that you have frogs in your exhibits when you can have frog villagers and to have a mammoth display where you can get a mammoth villager (a rare villager). Just Animal Crossing things so we can't fault it.
You're in control
With the recent early gam reviews and from previews, ACNH is whee you can take that to proper control of everything from the location of your house, villagers houses and the placement of services. There's even an option of relocating your house and services further into the game.
It's what Animal Crossing fans have wanted for years from New Leaf.
You can time travel to advance further in the game, it's when you change the date on your console. Given the ACNH, you're not able to time travel to new events due to them being patched. I don't personally condone it but it's a 'you do you' situation here. There are consequences when you time travel as in previous games there would be weeds all over town and you would end up wit coacroachs in your house.
A UTOPIAN PARADISE
Imagine a world where you need a 100% satisfaction rating as a mayor in Animal Crossing New Leaf. given that you only have a population of barely 10 starting off... That wouldn't work in the real world, we won't have functioning governments if that was the case.
A overall common thing in Animal Crossing is the interest free loan where you can pay at your own pace with no hounding to get it paid is a dream that doesn't exist. You either end up in a tent or house in the beginning depending on the game and you start paying off the loans to further upgrade your house. It's one of the most unrealistic things but it makes you appreciate the game more by paying off the debt at your own pace.
FINAL TAKEAWAY
The release of ACNH comes at a timely moment with our current situation where people are practicing social distancing and self quarantining.
ESCAPSISM at it's finest.
There are extremely positive reviews so far with early reviews and it's only the beginning of your journey with Animal Crossing.
Stay safe and see you at the New Horizons where I'll be in eternal debt to a racoon who owns the monopoly in Animal Crossing.