'Sonic the Hedgehog 2' and 'Street Fighter II' Reviews
My take on these two classic Sega games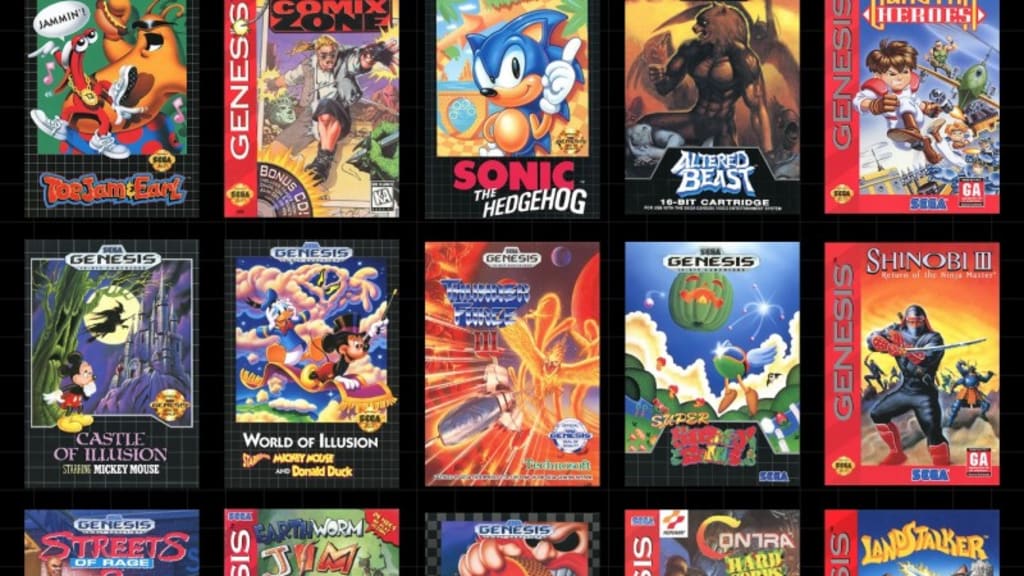 It's been a while since I've done a game review. Since I'm currently on paid leave from work because of the coronavirus pandemic, I playing video games to keep myself occupied. For the first time on Vocal, I'll be reviewing two games at the same time. Those are Sonic the Hedgehog 2 and Street Fighter II: Special Champion Edition. I'll share my own personal ratings for both games near the end of this article.
Sonic the Hedgehog 2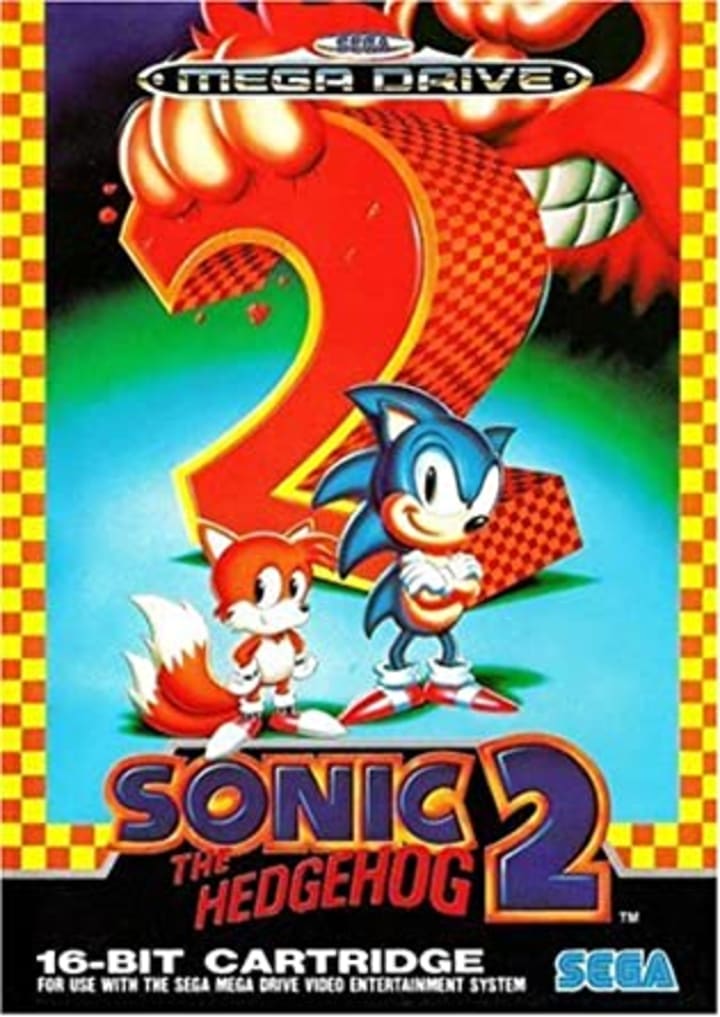 This platform game, which was released in 1992, is my overall favorite Sonic game to date. Each level is divided into one, two, and in most cases, three. The special stages requires a number of rings to collect in order to obtain a Chaos Emerald. When all seven Chaos Emeralds have been obtained, Sonic transforms into Super Sonic. He's invincible, runs faster, and jumps further. As far as the last three bosses, I'll walk you through on how to defeat them.
Wing Fortress Zone (Laser Turret)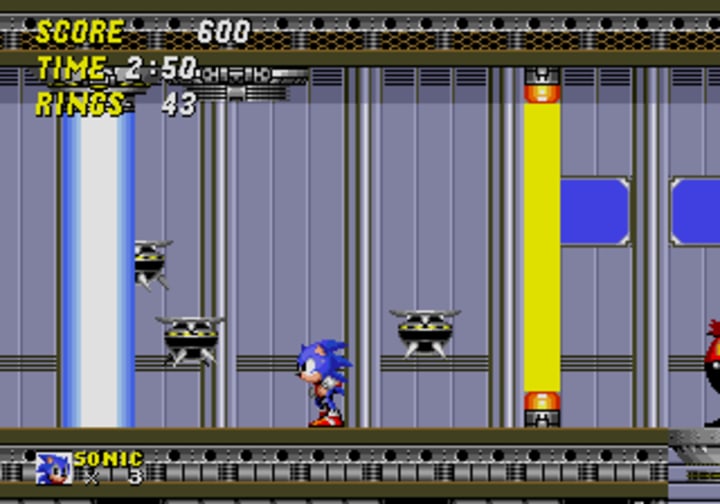 At the end of Wing Fortress Zone, you'll be facing Laser Turret. That'll be your main target. It's only vulnerable when it's open. Jump randomly on the spiked platforms in order to hit the laser. You'll need to hit it a total of eight times in order to destroy it. Dr. Robotnik runs away and be prepared for the next difficult test.
Metal Sonic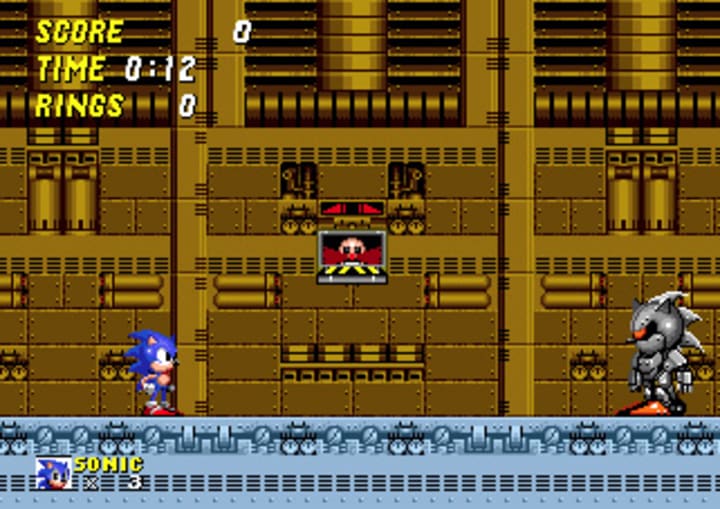 You've now arrived in Death Egg Zone and another challenge lies in front of you. Metal Sonic is not a boss that you should overlook or underestimate. It's the robotic clone of Sonic. Just like Laser Turret in Wing Fortress Zone, it takes eight hits to take him down.
When Metal Sonic is on the right side, jump on his face, not his spikes, which will result in you losing a life. Also remember that you'll have no rings, so be careful. Dodge as he spin dashes towards you by jumping over him. When his face is visible again, proceed to hit him until he goes down. Your work is not done yet. There's one more boss that you need to get past.
Death Egg Robot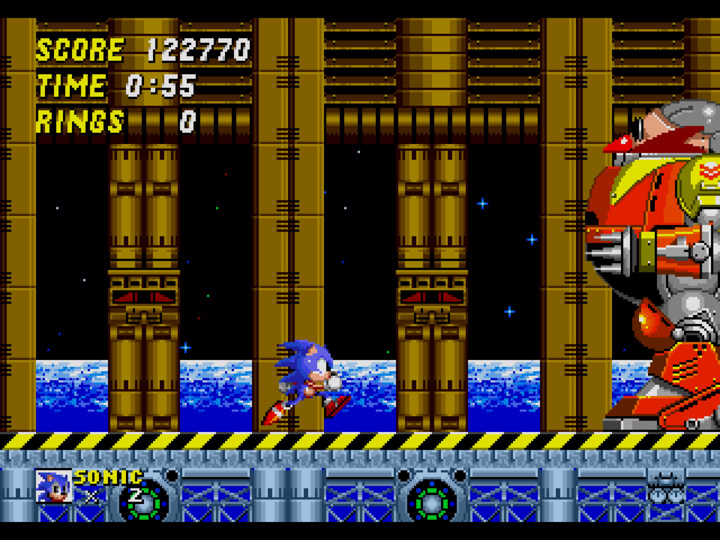 You're still in Death Egg Zone and all of a sudden, a tall and giant robot appears. It's none other than the Death Egg Robot. This time, you'll need to inflict damage to him a total of 12 times before he goes goes down.
He will take four steps back, takes off, aims at you, and when he lands, quickly hit him and spin dash to the left. Repeat steps two and four and then repeat step one until the Death Egg Robot is no more. You have officially completed the game.
Street Fighter II: Special Champion Edition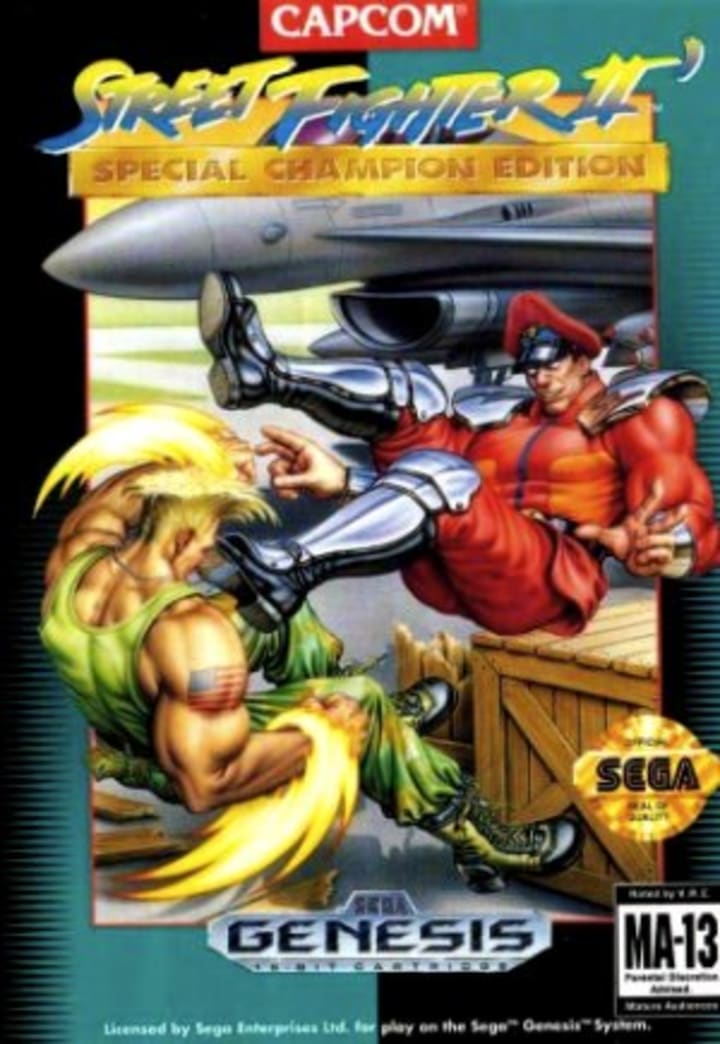 Street Fighter is one of my favorite fighting game franchises. The first Street Fighter game I played growing up was Super Street Fighter II: The New Challengers. That was and still is my overall favorite game in that franchise. Mainly because hence the name, it had four new characters: Cammy, T. Hawk, Fei Long, and Dee Jay.
The second game I'll be reviewing is Street Fighter II: Special Champion Edition. It was released for the Sega Genesis in September 1993 in Japan and United States. This is the second iteration of Street Fighter II. It sold 1.65 million copies, but failed to meet Capcom's expectations.
In this game, there are more options such as Hyper Mode and 11 different speed settings.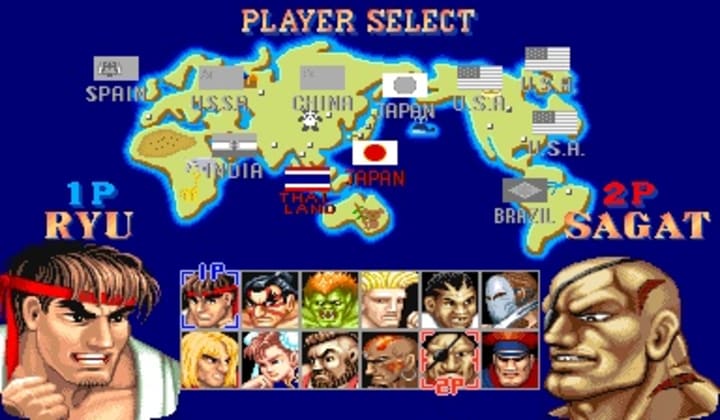 In addition to the eight main characters, there are also four additional characters known as the Grand Masters (Balrog, Vega, Sagat, and the evil M. Bison). Those four added characters are now playable.
This is by far the easiest Street Fighter game I've played. I've used the following characters to defeat the last four characters. Note that the character or characters I used the most often is in parenthesis:
•Opponent: Balrog (Blanka)
•Opponent: Vega (Blanka)
•Opponent: Sagat (Dhalsim)
•Opponent: M. Bison (Blanka/Zangief)
Each character has their own ending. Out of all of them, Blanka is the clear winner.
Here are my grades for both games:
•Sonic the Hedgehog 2: B+
•Street Fighter II: Special Champion Edition: A-
I'm now on TikTok: @thecosplayerfromtexas. I'm always in need of new followers. Mention that you've found me on Vocal and I'll follow back. Please check it out and enjoy my videos. Also, be sure to follow me on social media. The info to all of my social media pages can be found in my bio. If you enjoyed any of my articles, including this one, please feel free to send me a one-off tip, which is located at the end of every article. No tip is ever too big or small. It'll help me and other Vocal content creators to write better stories. Lastly, I encourage everyone to join Vocal+, a premium membership for Vocal content creators like myself to write better stories, connect with creators, and a lot more. So be sure to sign up for that membership and support your favorite Vocal content creators. Thanks in advance for your support of me and hopefully, I'll see you on social media.
vintage
LGBTQ cosplayer in Fayetteville, Arkansas. 2X Cosplay Contest Winner.
Facebook: Texxx-Man Cosplay
Instagram: @thecosplayerfromtexas
Twitter: @texxxmancosplay
TikTok: @thecosplayerfromtexas
Receive stories by Mark Wesley Pritchard in

your feed