Smash at E3: My Personal Picks for DLC Fighter 10
We're almost certainly getting one more fighter at E3...who's it going to be?
It's that time of the year again – after being absent in 2020 due to the pandemic, the time has come for E3 to set the entertainment world ablaze once more. Suddenly, the air is rife with predictions for what will be revealed at the event – new games, DLC for older titles, and of course, brand new systems. It would not be an exaggeration to say that this edition of E3 is one of the most hyped yet due to its comeback after a year long absence, and a large portion of that hype is due to several eyes being on Nintendo for what they plan to reveal during the event – while the rumors about the next edition of the Nintendo Switch dominate the conversation about Nintendo's plans at E3, another major talking point of their reveals is the character that will make their way over to Super Smash Bros. Ultimate as part of the second wave of downloadable fighters. So far, the 2nd Fighter's Pass has been a mixed bag in the eyes of a majority of fans of the hit franchise – while inclusions like Steve and Sephiroth have blown away fans, the addition of Min Min and Pyra/Mythra were not received so positively by some fans, with the latter receiving a particularly harsh reception due to their status as yet another sword fighter in a game that already has 20 of them.
However, all of that is in the past now, and as E3 looms nearer, the prospect of a brand new fighter joining the roster has reared its head once more, and it is in this spirit that I've listed some of the characters that I would love to see join the pantheon of fighters that have already been added. Without further ado, here are my personal picks for the next fighter in Super Smash Bros. Ultimate!
1. Sora (Kingdom Hearts)
I've been a fan of the Kingdom Hearts franchise since I was a kid, despite not playing any of the main series games –I watched entire playthroughs of the games on YouTube and fell in love with the story of the games, and it was here that I started to wish for the main character, Sora, to be included as a playable fighter in a Super Smash Bros. title. Of course, I was convinced it was nothing more than a far fetched dream since Nintendo almost certainly wouldn't allow a non-Nintendo character to join the legion of fighters….but then in 2008, Sonic and Solid Snake became playable in Super Smash Bros. Brawl, and suddenly, it didn't seem like such a remote possibility anymore.
Of course, I'm not the only one who feels this way: Sora has consistently been ranked as one of the most popular choices for characters that should join the roster, and for good reason too – his entire fighting style is a perfect fit for a Smash character. Now yes, he would get a bit of flak from some fans for being something akin to yet ANOTHER 'sword fighter', but I believe there is potential to frame his move set to make sure he doesn't get classified as such. The balance of melee attacks and magical abilities is a core component of the combat system in Kingdom Hearts, and there's no reason why that can't be carried over to Smash as his special moves. Every time a new DLC character is announced, Sora is always the one I'm hoping for, and while I haven't found any of the DLC characters for Ultimate disappointing in the least, I always did feel a slight pang in my chest when I realized that my personal favorite pick had missed out yet again. Despite the negative talks about the ownership complications over the character, I haven't lost hope, and neither have the fans either. Expect to see #Sora4Smash trending on Twitter as E3 dawns nearer.
2. Impa (Hyrule Warriors: Age of Calamity)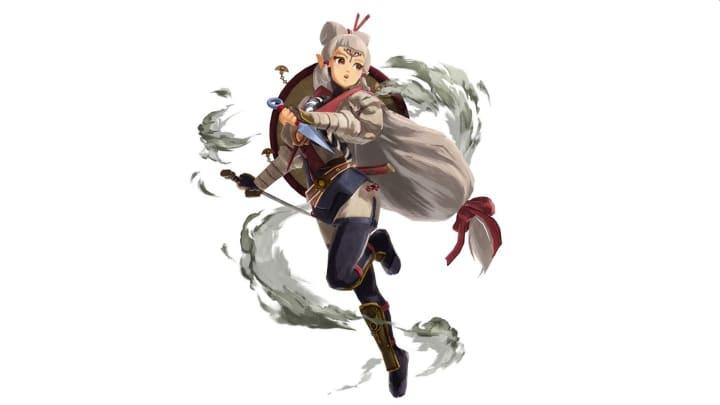 I've covered the potential for Impa to be a DLC fighter in a previous article on Zelda's 35th Anniversary, but I'm still putting her on this list because I think she has that strong a case to actually make it into the game, especially since the angle of how her inclusion could tie in nicely to the anniversary is still very prevalent, and given how we might see news about the sequel to Breath of the Wild during the presentation as well, it would make for a neat little package together. Like I mentioned before, it's been way too long since the series had another fighter from The Legend of Zelda, and Impa's move set from Age of Calamity would be a perfect fit for Smash. Her move set could be entirely designed in a way that is somewhat similar to Sheikh, fitting as they are both a part of the Sheikah tribe. For physical attacks, she could use kunai along with physical jabs/kicks, and for long distance, her use of ancient Sheikah magic will come into play, with abilities like projections and summoning of ancient weapons.
Now, I understand the likelihood of Impa actually making it into Smash is quite low, given that this seems to be the last fighter's pass (as of now, at least) and that Nintendo would likely reserve spots for third party characters (especially for a reveal at an event like E3) in order to create a bigger splash, but I'm still hoping that the tie in to Zelda's 35th anniversary will actually work in favor of her getting the spot.
3. Crash Bandicoot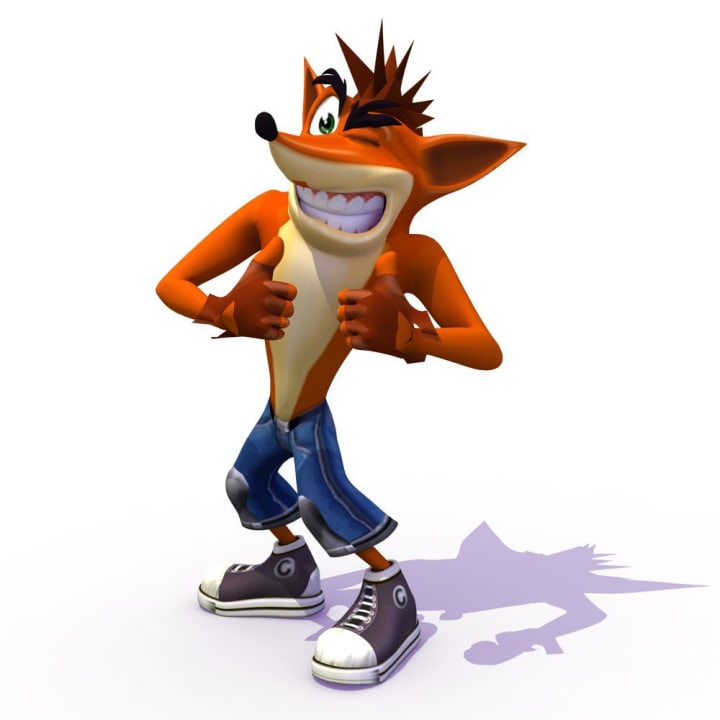 This one should come as no surprise – the inclusion of Crash Bandicoot into Smash is a prospect that gamers all over the world have long dreamed of. Similar to how Sora has been requested for years, Crash has been wanted in the legendary fighting game franchise since the days of Melee and Brawl. Personally, I haven't played much of Crash Bandicoot, but I cannot deny that he is one of the most recognizable characters in video game history and is definitely worthy of being called an icon of gaming – on this reason alone, I cannot say that he is not deserving of a spot, and it would only make sense for him to be included among those considered to be bonafide superstars in the gaming world. Not to mention, this year marks Crash's 25th anniversary, which means that it would be a perfect way to celebrate one of the oldest mascots in modern gaming history.
There has already been much speculation as to whether Crash will make his way over to Smash, but the more I think about it, the more it makes sense for him to be on this fighter's pass – he's been long requested by fans, his move set would be perfect for the Smash formula and his status in the video game hall of fame is secure. Of course, fans have already speculated that he would be making an appearance in the game, and this tweet posted on the characters official Twitter account only accentuated the rumors already spreading about his inclusion, with many thinking that the red circular mark on top of the white surface was the invitation that has been used numerous times in the past to welcome new fighters to Smash. Lastly, it seems that even the developers wouldn't be opposed to the idea of Crash being added to the game, as evident by this comment by one of the producers for Crash 4. Even if Crash isn't revealed at this event, and if there is only one reveal, there is a good chance he might be the last DLC character – so stay strong, Crash fans.
4. Rayman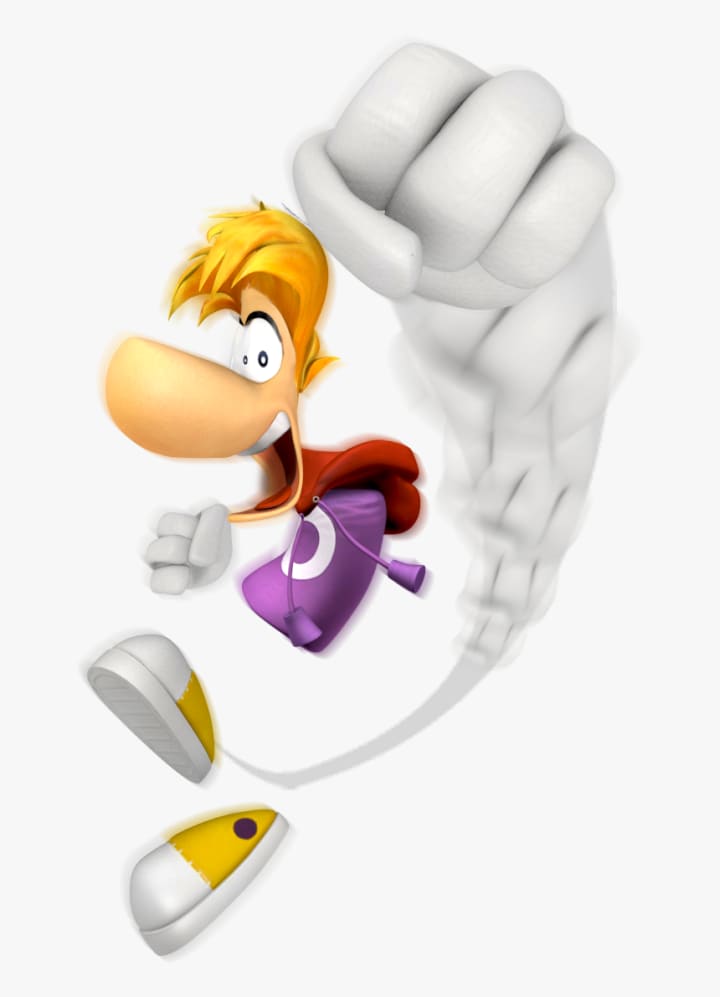 Just like Crash and Sora, Rayman is one of the most requested characters as far as Smash debuts go; he's no less of an icon in the video game world, having made his debut as far back as 1995 and proceeding to have as many as 45 games published by various companies across multiple platforms. Unofficial online polls that determine who the populous want in the next Smash game consistently rank him higher than most names, with mainstays like Geno, Crash, Sora, and Master Chief outranking him ever so slightly. Nintendo has even recently responded to a fan who sent in a letter requesting them to put Rayman in the game, which shows that they are definitely aware of the fan outcry for many of these characters to be put into the game. And just like what happened with Crash, it seems that the developers also want the character added to the game.
Rayman is a character that seems to be designed to be integrated into Smash, and in fact, he already has been in some form; he appeared as a trophy in 2014's Super Smash Bros. for the Wii U/3DS, and he even appears in Ultimate as a spirit. It was widely believed that this shut the door on him appearing as a playable character, but as we saw with Min Min's playability, this is not the case, so don't be surprised if he appears on the big screen at E3.
5. The Knight (Hollow Knight)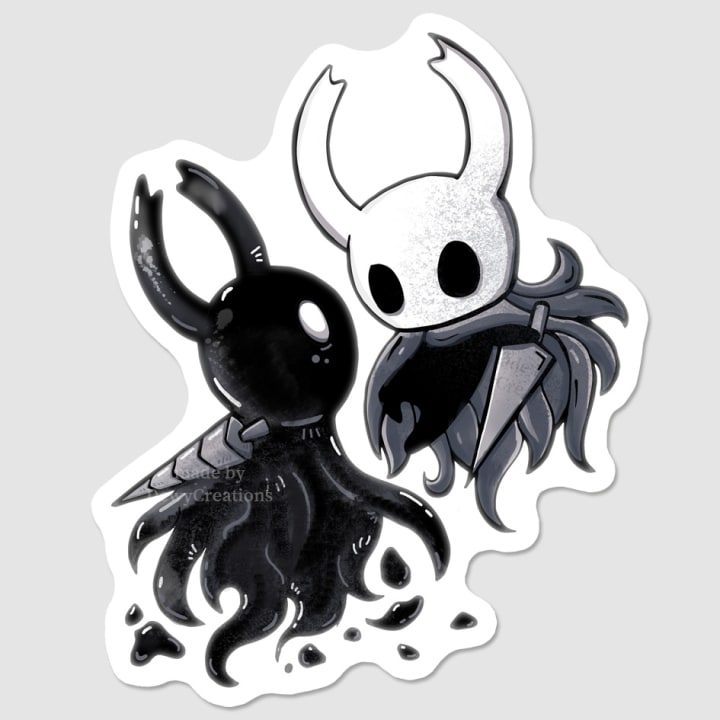 Hollow Knight is a fantastic game that deserves all the love and praise in the world. The Metroidvania-style game garnered universal praise for its visuals, atmosphere, sound design, and of course, gameplay. The game released in 2017 on Microsoft, Mac OS, and Linux, and was later ported to consoles like the Xbox and the Nintendo Switch in 2018, which of course, was the year that Ultimate released and almost immediately became accepted by the gaming world as one of the best fighting games to ever exist. Putting these two together, it was only natural that people would start to wonder if the main character of such a popular game could possibly be inserted into the biggest crossover event in gaming history. I feel that that it could definitely work, and having the Knight as a fighter could make for an interesting play style.
Now, I know what you're thinking – that he's another sword character so he couldn't possibly be remotely interesting. However, if you've played Hollow Knight, you would know that there are some unique features that could be implemented in order to make him stand out from a majority of the sword fighters that already exist on the roster. His speediness and numerous quick attacks could make for a character that has the potential for insane combos in the air. I've seen people think that he could possibly be included as a Mii Fighter skin due to not being unique enough to merit the status of an individual fighter, but I feel that his move set can be stylized enough to circumvent this problem.
And there you have it; these are my picks for the next DLC fighter! Keep in mind that these are just my personal picks; the likelihood that none of these characters get selected for the pass is always there. The Nintendo event is scheduled for June 15th, at 9 AM PST, so do tune in then to see who does actually get announced
Thanks for reading! Leave a tip if you enjoyed this article :) You can click on this link here to check out my last article, which was on the NBA Playoffs, or you can follow this link to my Instagram page@write.here_write.now for more of my articles! Take care and stay safe!
nintendo
I'm a law student with a love for the quieter things in life. I write on a variety of topics, along with the occasional short story or poem.
My perfect evening? Give me a rainy day, a cup of coffee, and a place to sit and write.
Receive stories by Arvind Pennathur in

your feed