Sega Genesis Mini: 1 Year Later
My thoughts about the miniature version of this classic game system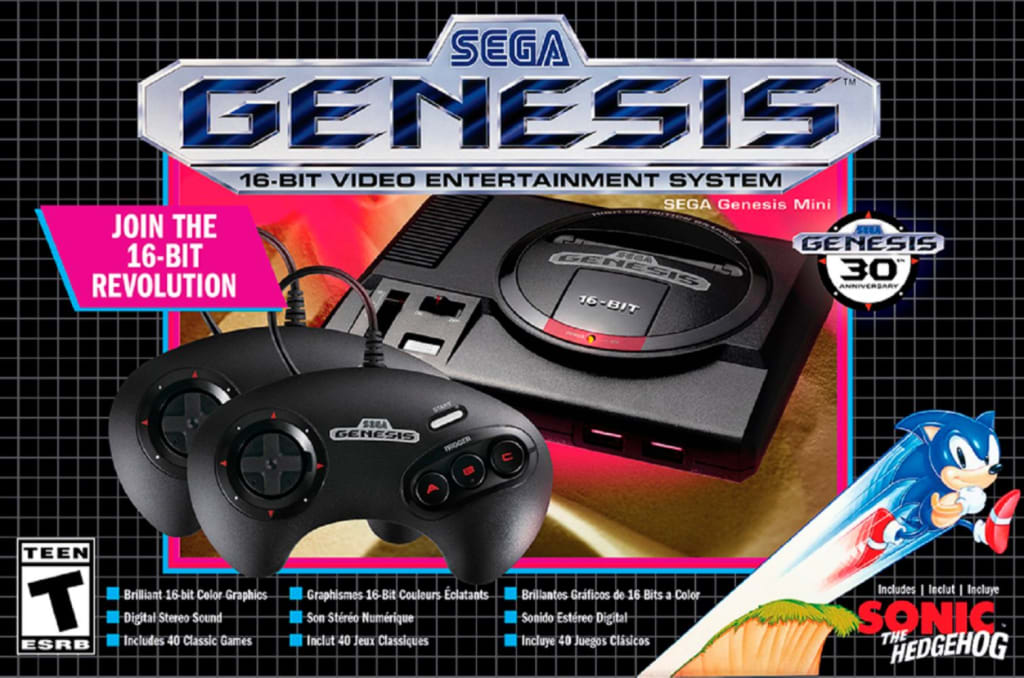 On this day in 2019, the Sega Genesis Mini was released worldwide. It had 42 pre-installed games and I've beaten a couple of those games so far this year. It's been over three months since I've had this game system. It's unknown how many units the Sega Genesis Mini had sold. The two games that I've completed were Sonic the Hedgehog 2 and Shinobi III: Return of the Ninja Master. It took me almost 30 years to beat both of those games. However, there were some amazing Sega Genesis games I wish were added on to this console, which I'll get to towards the end of the story. Four months ago, I did do a review on Sonic the Hedgehog 2. I'm going to share my review of Shinobi III: Return of the Ninja Master and add it to this story.
Shinobi III: Return of the Ninja Master Review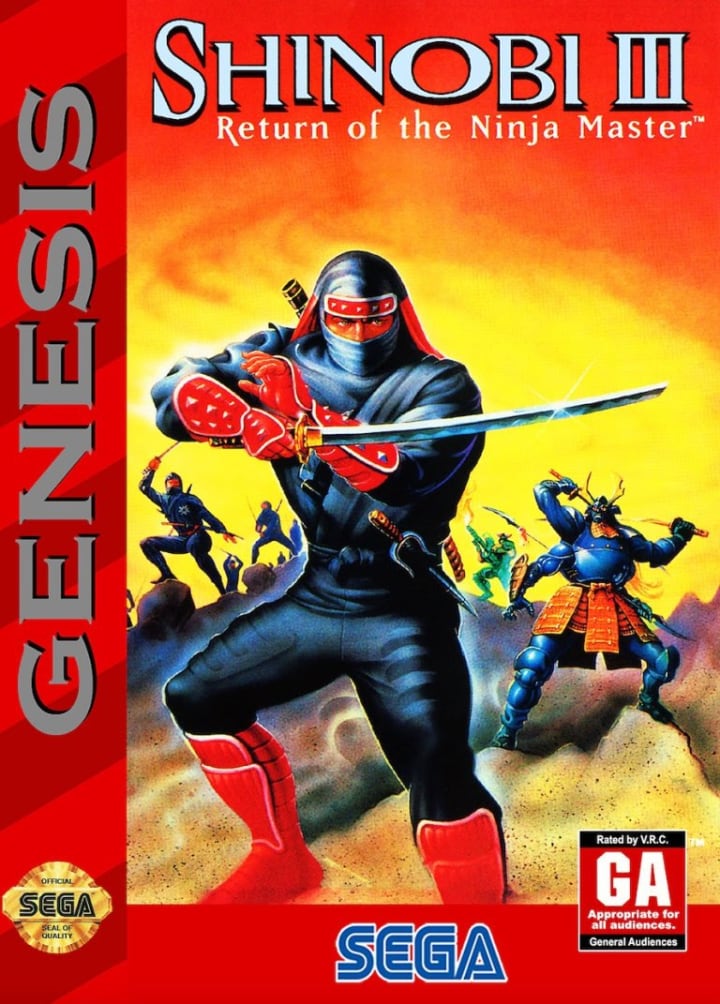 Also known as Super Shinobi II in Japan, this single player action game for the Sega Genesis was released on August 22, 1993 in North America. You play Joe Musashi and he's on a quest to defeat his nemesis, Neo Zeed. There were a total of seven levels in this game:
* Round 1: Zeed's Resurrection
* Round 2: Secret Entry
* Round 3: Body Weapon
* Round 4: Destruction
* Round 5: Electric Demon
* Round 6: Traps
* Round 7: The Final Confrontation
Without giving too much away, out of all of those levels, the final two were a big challenge for me. The levels will get easier and then harder as you progress in the game. Same is true for the bosses. The last time I've played Shinobi III was back in the late 90s, but May 27, 2020 was the day that I finally completed it. The ending was spectacular that it'll leave you in awe.
So what are my opinions about the Sega Genesis Mini a year later? I'm glad it had some of my favorite games that I've played as a kid. The biggest dealbreaker was it didn't have any sports games. It would've been nice if Sega added NBA Jam, NHL 94, or any sports game on there. So that was a huge disappointment and completely missed the mark. I still believe that Ultimate Mortal Kombat 3 and Super Street Fighter II: The New Challengers should've been added on the Sega Genesis Mini. I love both franchises, but at least there's one Street Fighter game I can enjoy. You can still get your hands on a Sega Genesis Mini on eBay and Amazon.
I'm now on TikTok: @thecosplayerfromtexas. I'm always in need of new followers. Mention that you've found me on Vocal and I'll follow back. Please check it out and enjoy my videos. Also, be sure to follow me on social media. The info to all of my social media pages can be found in my bio. If you enjoyed any of my articles, including this one, please feel free to send me a one-off tip, which is located at the end of every article. No tip is ever too big or small. It'll help me and other Vocal content creators to write better stories. Lastly, I encourage everyone to join Vocal+, a premium membership for Vocal content creators like myself to write better stories, connect with creators, and a lot more. So be sure to sign up for that membership and support your favorite Vocal content creators. Thanks in advance for your support of me and hopefully, I'll see you on social media.