Rose Ayling Ellis Wins Strictly Come Dancing
Eastenders Actress Lifts Glitterball Trophy And Helps To Raise Awareness Of Issues Surrounding Deafness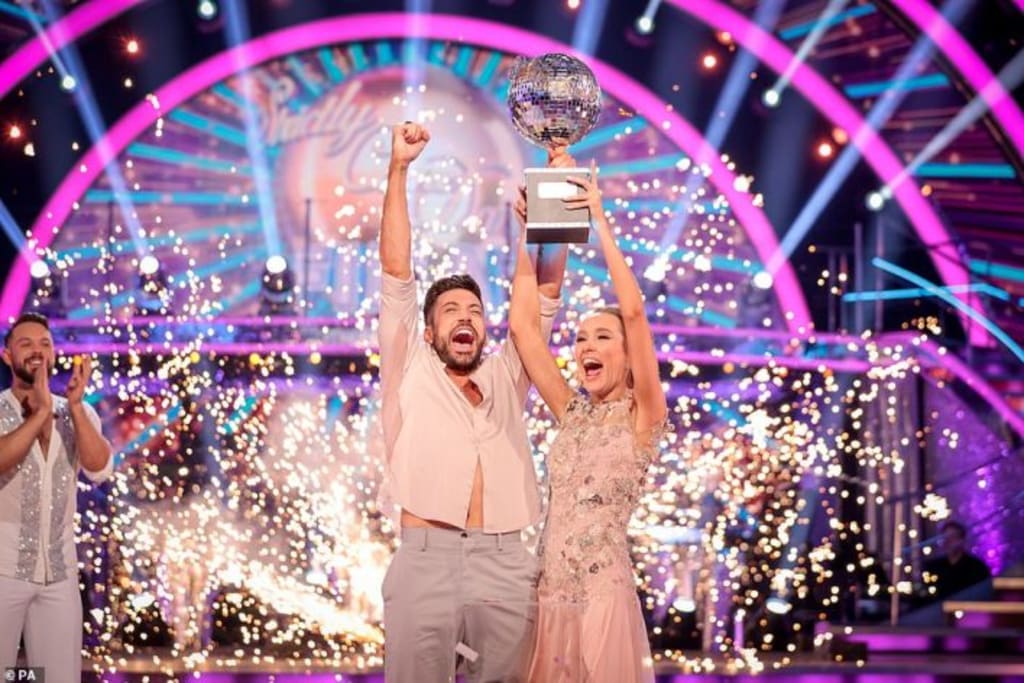 Rose Ayling-Ellis has lifted the 2021 Strictly Come Dancing title after claiming victory over John Whaite and in the final that took place in London. The Eastenders actress lifted the glitterball trophy along side professional dance partner Giovanni Pernice. Ellis is well recognised by many people due to the part she plays in BBC soap opera Eastenders. She plays Frankie Lewis in the programme and is well recognised for taking on challenging storylines.
Taking part in Strictly would have been extremely challenging for Rose as she has been deaf since birth which means that she wouldn't have been able to hear the music which she would have been dancing to. This puts her at a disadvantage to others competing in the competition so she would have had to devise ways in which she could overcome this disability and be able to keep time with the beat. This may include using techniques such as feeling the beat of the music in the floor of the studio where the competition was being filmed and being able to count the different beats while she was dancing.
She is the first ever deaf contestant to compete in Strictly Come Dancing and this proves that she has overcome many obstacles and boundaries in order to claim the title. Disability is usually a niche area in the media and isn't given adequate coverage or representation so by being the first ever deaf contestant on the programme, it will prove to people who also may be deaf or have another disability that they can achieve anything if they try hard and are given equal opportunities with others who may not be disabled.
The couple's victory also marks the first win for Pernice, who has been a pro dancer on the show since 2015.
Speaking during the show Ayling-Ellis said: "I've become more me than I've ever been because of Strictly."
Shirley Ballas described her as "an inspirational young lady".
"I know in your heart you did it for the deaf community but for me you did this for every person watching this show," she added.
Ayling-Ellis held off competition from chef and former Bake Off winner John Whaite.
The third finalist, TV presenter AJ Odudu, had to pull out of the competition on Friday after tearing a ligament in her ankle.
During their dances, the couple highlighted the issues which affect people in the deaf community as in certain sections of the dance, the music completely stopped and the couple could be seen dancing in silence. This highlights what it feels like to be deaf and illustrates the kinds of difficulties that deaf people face all round the world.
For their final dance, the pair performed impressive lifts during a Romeo and Juliet-inspired showdance to The Rose by Bette Middler.
Judge Anton Du Beke held back tears as he told the actress: "I can't speak, it's so beautiful. Forgive me for not looking at you or I will cry."
The scoring system for the final was quite challenging as Ayling-Ellis and Whaite were getting matching scores from the judges which meant they were level pegging on the number of points they ended up with so it was left down to the people at home to vote to see if they could separate the two contestants and decide the winner.
Often a deaf dancer will use his or her eyes to watch and follow the movement of a fellow dancer who may be able to hear and follow the music. It is important to note that the Gallaudet Dance Company remains "in time" with or without music.
It is extremely important for everyone in society to be able to take part in what ever activities they feel they are best at. They shouldn't feel isolated or hindered in doing this because they have a disability. Support needs to be given to ensure that they can develop techniques that will help them overcome their disability and continue to take part in mainstream activities such as dancing and playing sport.
Ever since Rose Ayling Ellis became a contestant on Strictly Come Dancing, there has been an increase of people searching for and hoping to learn British Sign Language. This will only further improve the chances of deaf people being able to be incorporated in to mainstream society and not be alienated from their friends and family.
If you'd like to find out more about deaf dancing, please visit How does a deaf person dance? (deafumbrella.com) .