Play GBA games on iPhones and iPads with the Delta iOS emulator
Number one iOS emulator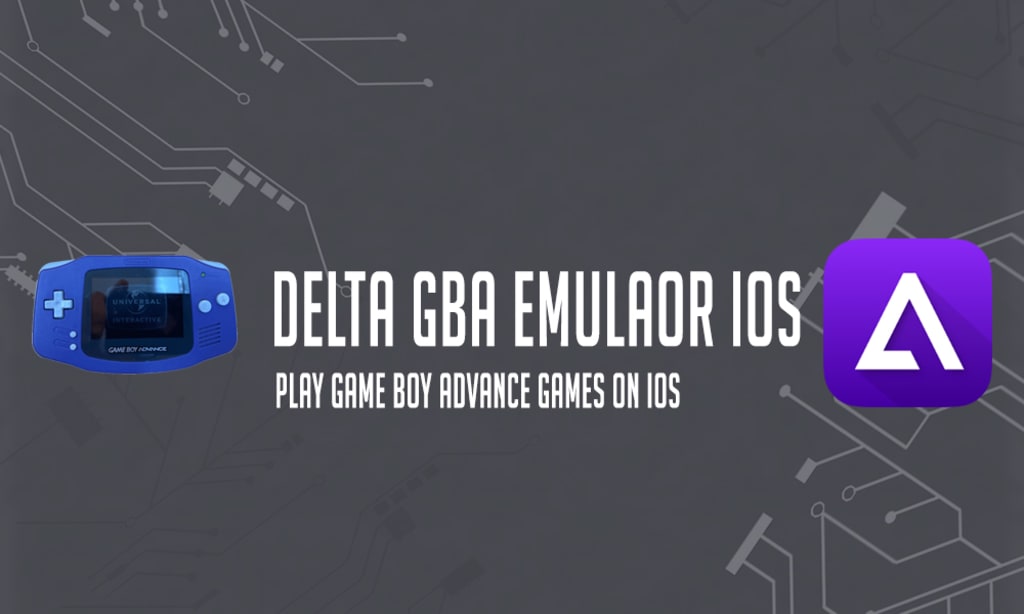 GBA Delta emulator iOS
Our today topic is about Delta GBA emulator
First, let us see what is Delta GBA emulator in our first paragraph. The Delta GBA emulator is a powerful and versatile tool. It helps you take your gaming experience to the next level with classic console games. This iOS application has something for everyone who loves to play classic Game Boy Advance games on iPhones and iPads.
The Delta Emulator allows users to play classic console games on their iOS devices. It not only supports GBA but also Nintendo 64 (N64), Nintendo DS (NDS), Sega Genesis, and Super Nintendo Entertainment System (SNES).
If you are looking for a way to play your favorite classic console game and remind your old memories, the Delta emulator is the best solution for you.
How to play classic GBA games with Delta?
First, you need to install this Delta emulator on your iOS device. The Delta is compatible with the latest iOS 16 and with the iPhone 14 version.
When you successfully installed the Delta emulator's latest version on your device, you can open it without creating any user accounts.
Delta has a game library that has thousands of games under the game consoles that I mentioned above.
All you need to do is to click on a game thumbnail to open it with the game controllers.
There are two methods available to add GBA games to the Delta iOS emulator
If there are games not available that you are looking for, there are two ways available to add your favorite games to the Delta.
Delta emulator has a browser to find and add games. What you have to do is go to the Delta gem browser and search for your favorite GBA games.
When you see the results, click on the game to add to the Delta GBA emulator.
Importing ROM files to Delta
The second method is importing GBA games to Delta with ROM files. ROMs are a specific file type that stores classic console game data.
If you can find the ROM files of the GBA games that you need to play using the Delta emulator, you can directly import them to the Delta iOS emulator.
All you need to do is to get the ROM file to your iPhone or iPad and then you need to share the downloaded ROM files with Delta. Get the sharing options by long pressing on the downloaded ROM files.
How to install Delta GBA emulator on iPhones and iPads
Delta is a third-party application that is not available on the Apple app store. So that we have to use an alternative way to install Delta on iOS devices.
There is an alternative iOS app store called AltStore. This iOS app store is available to free download to any iOS device without jailbreaking your iPhone or iPad.
The altStore installation method is available on the official AltStore page and they will guide you to install it securely on your device.
When you completed the AltStore installation, you can visit the app store without creating any user accounts.
You will see the Delta is available on the AltStore and all you need to do is to click the FREE button to get the Delta to your device.
The AltStore will automatically install the Delta on your device and the Delta icon will appear on your device screen.
Specifications of Delta emulator
This tool comes with a handy interface that is easy to use for playing classic GBA games
Easy to add or remove games in the Delta game library
Saving games is available as an option
If you are alright with using cheat codes, the option is available
Google Drive and the Dropbox are servicing to store the game data on the cloud
So get this amazing GBA emulator for your iOS device and enjoy unlimited entertainment with classic console games. This tool is secure to install and use on any iOS device even if it does not demand your Apple ID to be used. Account creation is not also required to access this amazing iOS application.
Reader insights
Be the first to share your insights about this piece.
Add your insights