PewDiePie Story of success
what you didn't knew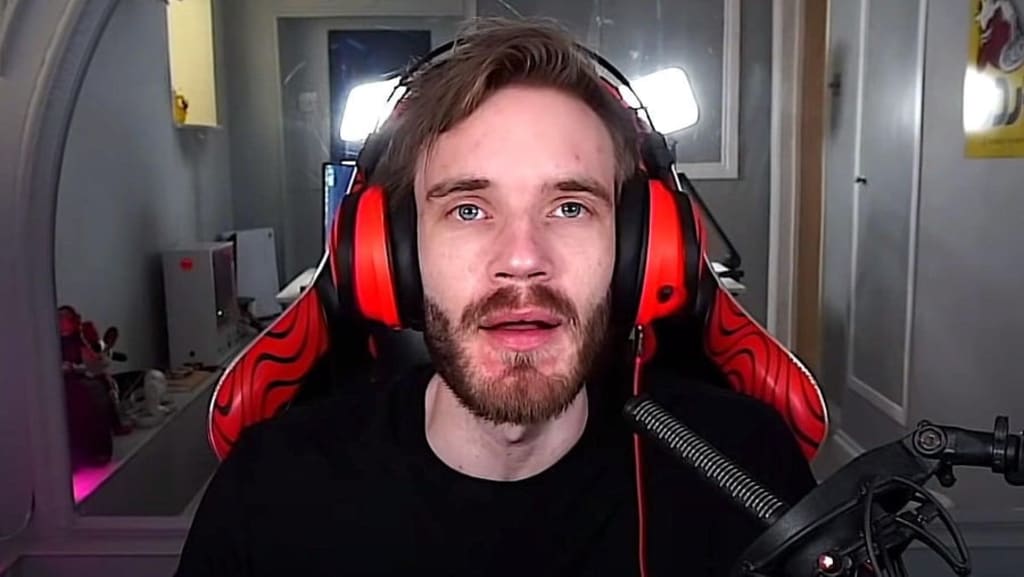 Charismatic, funny and controversial, the Swede Felix Kjellberg has become the most famous youtuber in the world. Also known by the nickname Pew Die Pie, he has come to be recognized worldwide for the game play videos on his YouTube channel.
Today, the channel continues to grow and reach new audiences, even after almost ten years of existence, reformulations and major controversies.
Pew Die Pie is part of a generation that grew up at a time when YouTube was not yet so popular.
His channel developed and expanded side by side with the platform, making Felix one of his most representative images. According to Felix, his career on YouTube began because he needed an activity that would occupy his free time, not because he wanted to become famous.
A model for youtubers around the world
The relationship between Pew Die Pie and Youtube has always been crucial to the community and gave birth to the profession of influencer or content creator, as it is called today. Being one of the biggest names on the platform, especially in the niche of video games and streaming, the relationship between Pew Die Pie and YouTube has always served as a parameter and model for other channels.
Since 2013, Pew Die Pie has been the user with the most subscribers in the history of YouTube, except for the platform's own channels, such as YouTube Sports, Gaming, Music, Spotlight, among others. With over 106 million fans, Felix has twice as many followers as the second youtuber in this ranking, the Colombian HolaSoyGerman, who has 41.4 million at the moment.
In 2014, Pew Die Pie became the channel with the most views of all time, surpassing the famous Rihanna, the international pop music phenomenon. In October 2015, the channel reached the level of over 10 billion total views of the videos. All this success brings Felix about $ 12 million a year.
The history of the canal
Felix Arvid Ulf Kjellberg was born on October 24, 1989 in Gutenburg, Sweden. The son of an IT director and an executive director, he had a normal childhood and was always passionate about video games.
In 2008, Felix graduated from Göteborgs Högre Samskola, and later became a student at Chalmers Technical University.
At university, Felix was invited to do an art exhibition with his drawings created in Photoshop. With the success of this contest and the money he earned, he bought a computer to work better with image editing programs and to make videos about video games. Thus, in 2010, while studying, Felix created the Pew Die Pie channel on YouTube.
In 2011, he dropped out of college to focus only on Youtube, becoming the most famous youtuber in the world. Despite not receiving parental approval, Felix continued to work as a hot dog seller to invest money in his Youtube channel.How did he cope with fame at the beginning of his career?
In 2012, the channel exceeded 1 million subscribers, and Felix and his girlfriend, Marzia, moved to Italy. Living there, Pew Die Pie began to become truly known and feel disturbed by fame.
The most famous youtuber in the world went through great constraints when he received unexpected visits from fans at his home. Thus, the couple moved to Brighton, England, where they currently live with the two pug dogs.
The beginning of Pew Die Pie's success was triggered by the videos about the game Amnesia - The Dark Descent. This horror game was a big trend among game play videos in 2010.
What helped Felix be different from other content creators was the unique way he got involved in the game, through the comic attitude with which he made the videos for Amnesia.
Explosion and growing audience on YouTube
The fact that Felix has moved so many times and lived in different countries has been a decisive factor for the channel's international success, due to the fact that YouTube promotes channels on the main page and in the main sections locally and nationally. In addition, its algorithms also work based on a channel's ability to attract and retain audiences.
Thus, living in various countries, Pew Die Pie uploaded videos from different locations, gaining a growing audience and spreading around the world.
The fact that his videos were made in English also guaranteed a greater internationalization of his audience. As a result, it has been increasingly promoted by the platform's algorithms in different regions, reaching larger audiences.
Public engagement
Pew Die Pie made various videos showing how it plays variants of the original games created by fans, known as modes. Some of them were created specifically for him to record his videos.
This brought him millions of views on his channel and an increasingly loyal and involved community. Thus, his fans actively participate in the process of creating videos.
As the channel grew, Felix realized that his fans were looking for closeness and interaction, starting a new series of special videos where he posted new material every Friday. Thus, he started posting videos in a variety of formats, such as vlogs, questions and answers, challenging videos prepared by subscribers, in addition to compilations with the best game play moments.
His fans have named his community the Bro Army, and Felix often meets with them at charity events to raise money for donations. In total, thanks to the most famous youtuber in the world, over $ 1 million has been raised for various humanitarian causes.
PewDiePie brand extension
Back in 2015, taking advantage of his success on YouTube, Felix created the Pew Die Pie Clothing brand.
Thus, he began to sell fashion products and clothing related to his channel, such as T-shirts, sweatshirts, backpacks, among others.
In the same year, Pew Die Pie released its very first game, entitled Pew Die Pie: Legend of the Brofist. The game is selling for $ 20.49 on the App Store and Google Play, totaling over 500,000 downloads.
Time magazine considered the 28-year-old Swede to be one of the 100 most influential people in the world in 2015.
All in all, this was a very successful year for the world's most famous youtuber, in which Pew Die Pie made a profit of $ 8.1 million.
How did Pew Die Pie manage to maintain its success?
Felix's way of conveying what he wants is very simple, direct and very efficient. This is due to the fact that he knows his audience and the platform he is on well. Its ability to captivate its audience is one of the biggest reasons why Pew Die Pie is a success even today, managing to remain in the top of preferences on an extremely competitive platform.
Very creative and authentic, Pew Die Pie has managed to become a unique example and is the one who started all the other content creators on Youtube.
Thus, in a few years, Felix went from being a simple hot dog seller, working to finance his dream, to becoming the most famous youtuber in the world, always looking to renew and live from what loves to do.
About the Creator
Communication and public relations student, Moldova
Instagram profile: maria.ostasevici;
mother of two awesome Dobermans.
BEST VERSION OF YOURSELF- THAT'S TRULY EPIC
Reader insights
Be the first to share your insights about this piece.
Add your insights