New 'Battlefront 2' E3 Trailer Is Here! We'll Have a New Star Wars Story
Based on the new trailer, 'Star Wars: Battlefront 2' looks like it's everything we've ever wanted and more.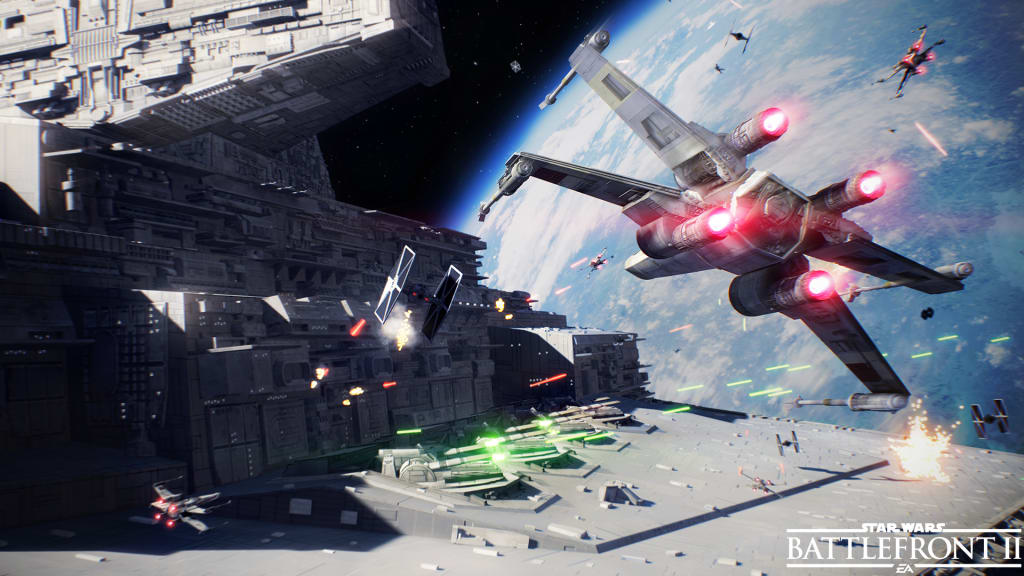 I grew up playing Star Wars Battlefront and Battlefront 2 nearly 13 years ago on the PlayStation 2. So, when EA DICE first announced that a next gen version was in the works, it's safe to say that I was more than a little excited.
I anxiously waited for the game to release, and even though it was a fun game - it honestly didn't meet my lofty dreams for it since it was missing the single player campaign that I grew to love from the original games. I wasn't alone, and legions of other players felt the same pseudo-disappointment so it was with great joy that we all read on the official #EA Star Wars Twitter page that the sequel set to release November 17, 2017 would have an all-new single-player campaign.
Well, our wait is finally over as EA has revealed what they've been working on. In a beautifully crafted showcase as part of E3 2017, Star Wars: Battlefront 2 sure looks like it's everything we've ever wanted and more.
Not only does Battlefront 2 have a new single-player campaign, it will incorporate several new features that weren't available in the original reboot.
New playable characters
New locales
Incorporated content from all three eras (original, prequel & sequel)
Three times the content of the first game
The fact that EA DICE has listen to player input is a huge step towards making Star Wars Battlefront 2, one of the greatest games of the year.
Star Wars Battlefront 2 released world-wide on November 17th, 2017 on PC, Xbox & PS4.