NBA 2K Data Lost
We may experience data loss when entering NBA 2K series games.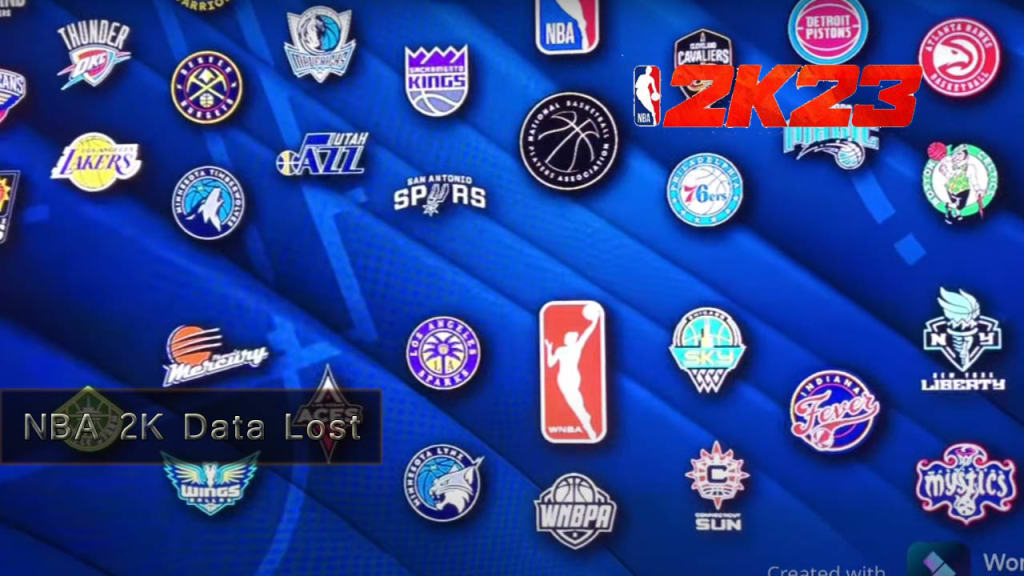 NBA 2K23 will be released in a month, and we should be ready to get into the game by now. When we enter the game, we may encounter many problems, which will affect us a lot. Below we will introduce you to the problems players encounter in the NBA 2K series of games.
When will NBA 2K23 be released?
NBA 2K23 will be officially released on September 9, 2022. Now we can pre-order the game and get some bonuses. These rewards include a lot of 2K23 MT and some unique items. At the same time, depending on the version we pre-ordered, there will be some additional rewards. For example, when we buy the Champion Edition, we get a 12-month League Pass.
What's the problem with NBA 2K games?
Players can easily experience data loss issues in NBA 2K games. There may be situations where we need to transfer data after we enter the game. For example, if our hard disk space is insufficient, game updates, etc. will transfer data. It is easy to cause data loss during data transfer.
Data loss in NBA 2K series
MyCAREER Save in NBA 2K17
It's been a long time since NBA 2K17, and it's one of the best basketball games we've experienced. Some players want to be able to save the game. Unfortunately, due to the small hard drive of the original PS4, it was impossible to install too many games. So we need a hard drive with more space.
When I got a spare external hard drive, I was able to reinstall some games. When I reinstalled NBA 2K17 PS4 to capture some screenshots, I found that it had some problems. I managed to get everything working again. But after uninstalling it and installing it again, I accidentally retrieved an old version of the MyCAREER save file from cloud storage. That's bad enough, but when I fail to reinstall the game before the server shuts down, I completely lose access to the save, which means I can't get the data I need to turn into an offline file.
The Dream Team in NBA 2K17
NBA 2K17 falls into this category when we need to delete installed games when our PS4 hard drive is full. It wasn't until I reinstalled the game a few times that I finally tried Dream Team again. But at this point, I found that they are no longer available.
Why lose data?
I installed the game on my laptop but neglected to set Steam to offline mode before launching the game. This fresh install of NBA 2K17 was trying to sync with my desktop and save the file, which caused an error. Indicates that they are damaged. Not only are the Dream Teams absent from the new install, but they are also gone when I launch NBA 2K17 on the desktop, and my saves don't have their names. 
Sprite Dunk Package in NBA 2K14 (PS4)
A package unlocked by a lock code in the PlayStation 4 version of NBA 2K14 - the Sprite Dunk package. Note that this feature is no longer available and the server is offline.
Why lose data?
When I played my career in NBA 2K14, I got some new dunk packs and went to assign them. I accidentally assigned one of these to my preferred dunk pack slot and immediately lost my previous selection of Sprite packs. The other two are still assigned, but the one I replaced is nowhere to be found on the list of available dunk packs.
Now, I can get it back. I've played NBA 2K14's MyCAREER on PlayStation 5, so data may still be intact on PS4. Even then, restoring that file would wipe out the progress I made on the PS5.
EA Sports Bio Progress in NBA Live 2004 (PS2)
We may encounter problems that are discovered long after the data is lost. A good example is the EA Sports Bio I created for the PS2 version of NBA Live 2004. We have given up on this game after so many years, and more players choose to collect this game. However, at this time we may find that there is a lot of data loss in this game.
Data loss after game update
Updates are often made after a game is released, and sometimes some data is lost after we do an update. For example, we will find that MyPlayer, MyCareer, and MyLeague files are corrupted.
Now NBA 2K23 is attracting many players, and they are all following the latest situation of this game. There are many excellent changes in 2K23, which will definitely bring us a better gaming experience.