My zen started with a first-person shooter
Fallout 3, Burnout 3, and Halo 2 soundtracks have all contributed to a peace of mind

Photo from Bethesda Softworks, the studio behind the Fallout gaming series.
"I don't want to set the world on fire. I just want to start a flame in your heart."
Those are the lyrics that captured my attention when I was the ripe age of 17. I probably have broken records as a gamer girl, and the amount of hours that I logged on Fallout 3 were no different. Back then, I was a girl with braces who couldn't get what or who she wanted.
So, I took my agony and aggression out in first-person shooters—the only socially acceptable place to blow someone's head off. There were a lot of reasons to do so. But it all began when I didn't make the volleyball team for the 2nd year in a row. At the age of 12, I didn't make a conscious decision that racing games wouldn't cut it. After all, Burnout 3: Takedown has the best pop-punk gaming soundtrack out there.
I just decided to pick up the controller while my brother was taking a bathroom break from Halo 2, and I managed to coordinate the viewing and moving joysticks at once. That's what initially turned me off from first-person shooters. They were too complicated. But that day, I was determined. And I succeeded.
My love for first-person shooters developed into a healthy relationship after the anger phase. I made friends. I attended gaming parties. I even later met my now-boyfriend through a Halo party. Life is good. I type this from a two-story house, in my own office, all because I decided to pick up that controller a decade ago.
Speaking of Halo, I had the chance to play with Breaking Benjamin's lead singer, Ben Burnley. As a matter of fact, I made him yell, "I'm so sick of this multiplayer bullshit!" and switch to another game.
That's pure talent right there. And that moment wouldn't be complete if he didn't make the song "Blow Me Away" for the official Halo 2 soundtrack.
It was truly an honor to destroy my favorite singer. Just listen to how invigorating this song is.
"Only the strongest will survive. Lead me to heaven when we die."
My current lifestyle isn't the only thing to thank from video games. I can thank them for their amazing soundtracks that also have a profound effect on my mental well-being.
Fallout 3 is a post-apocalyptic game where you roam the deserted, destroyed Earth after nukes and bombs took your cities. The first thing you find is a radio, confirming that there are signs of life out there—and they need entertainment, too, just like you will on your miles-long journey across the Mojave Wasteland.
The stations play songs from the 1950s, even though the game is set 200 years into the future. "I'm tickled pink that things are rosy, and skies are blue once again," my radio sang as I prepared to fight radiated monstrosities called Deathclaws.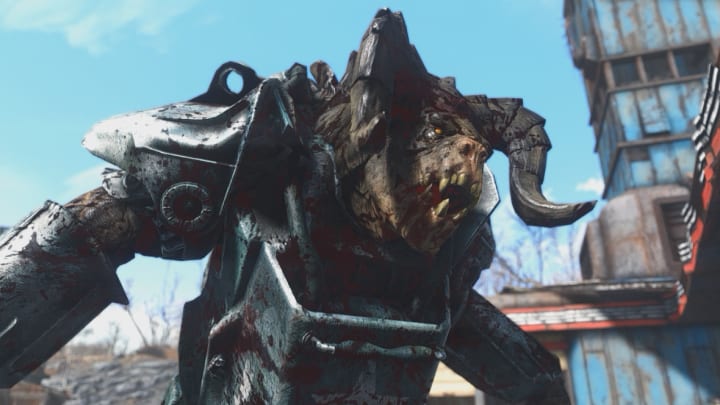 While soundtracks like Burnout 3: Takedown will give me the feels, the Fallout series soundtracks give me the feeling that anything is possible. It's dreamy, calming, and other-worldly. After all, who wouldn't be floating on clouds after a Frank Sinatra serenade as you pummel bullets into Radroaches? They're the same songs I'd listen to as I perused Michigan Avenue in Chicago under romantic streetlights at Christmas time. They're the same songs that calm me down when something goes awry at work.
Learning lyrics from Jack Shaindlin, The Ink Spots, Dean Martin, Bob and Bing Crosby, and others 50s-era musicians didn't just give me a happy-go-lucky attitude at work. It brought me closer to my grandparents. On some weekends, we'd play a game of Rummy 500 and sing along to oldies. Well, this time, I knew the lyrics and I could appreciate the way my grandma bobbed her head along to the songs and sang, before her voice degenerated from ALS, or Lou Gehrig's disease. I enjoyed learning more about the musicians featured on Fallout from my omniscient Grandpa before he passed away. It truly helped connect my generation to another.
And that is the beginning of world peace. Or, at least, a peace of mind in my world.
As Crosby's song in Fallout 3 goes, "For when do you find the rainbow? Only after rain. So wish on the moon. And someday, it may be tomorrow. You will suddenly hear chimes. And you'll have your happy, happy times."
first person shooter
I'm a creative copywriter by day and a fiction/non-fiction writer by night. Follow me here: LisasCreative.com | Tip me here: paypal.me/writerlisa