My King of Fighters fantasy team
People from in/out of SNK series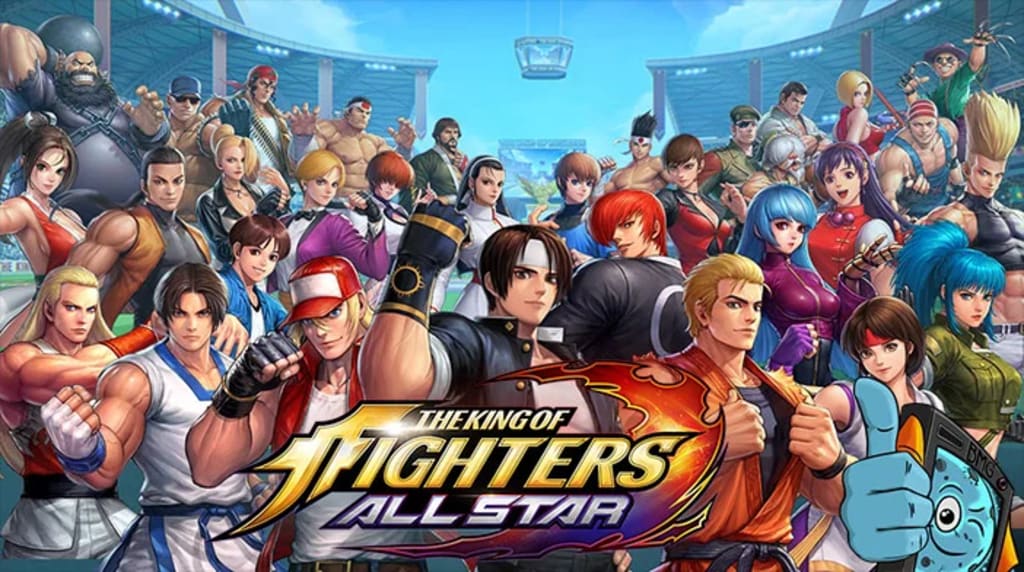 https://www.bluemoongame.com/wp-content/uploads/2019/11/The-King-of-Fighters-Review.jpg
I recently bought King of Fighters 14 and have put down money for the 15th installment of the series.
I have become so addicted to it, that I have been fantasizing about what trio I would put into the KOF universe.
Here are my ideas
Kenshiro, Toki and Ryuken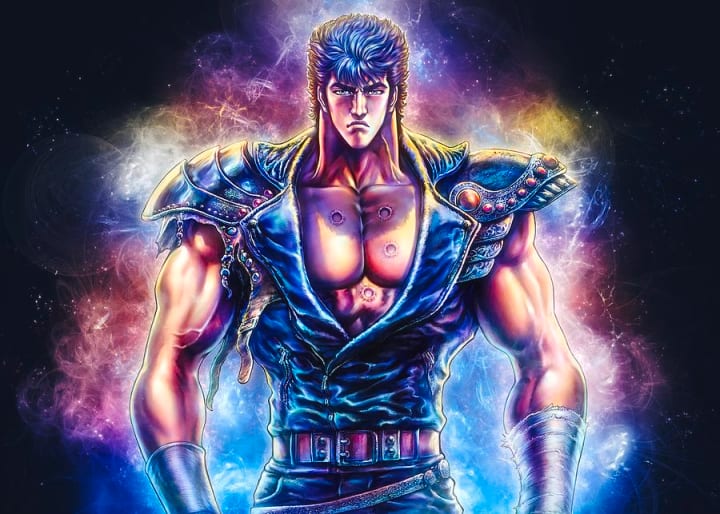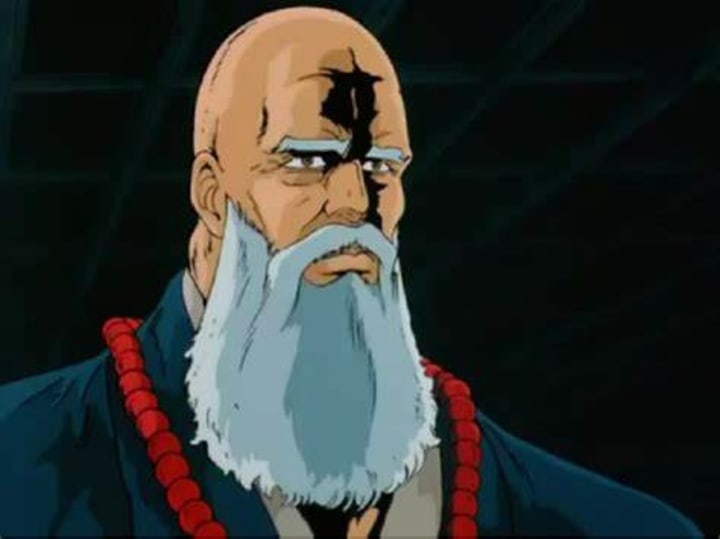 The Hokuto brothers Kenshiro and Toki and their foster father/master would certainly make the King of Fighters universe go You Wa Shock when it comes to showing off the various moves within Hokuto Shinken. The competitors would not have to worry about being killed by these three practitioners, getting crippled would be the biggest worry for anyone who faces of these three. Besides, has anyone seen Ryuken fight for real?
Ryu, Ken and Chun-li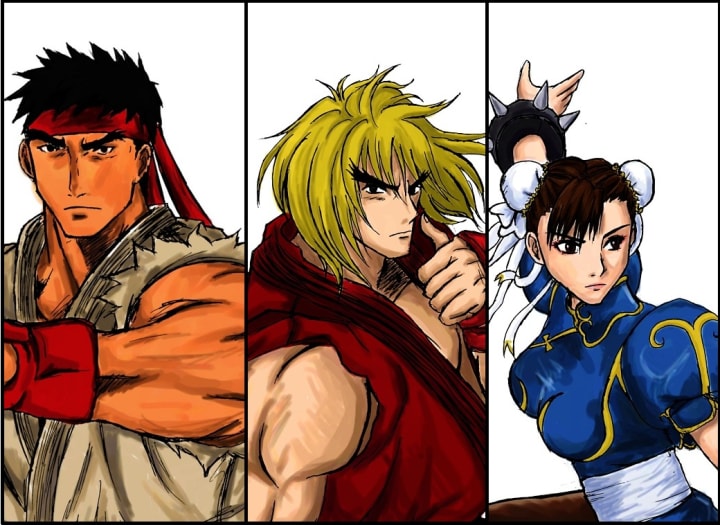 Wouldn't be much of a fighting game if the most famous trio in fighting games didn't make an appearance.
Them being named "Team Street Fighter" would be a rather appropriate team name for this iconic trio and they would certainly give the other King of Fighters teams a run for their money.
Hitomi, Leifang and Hayate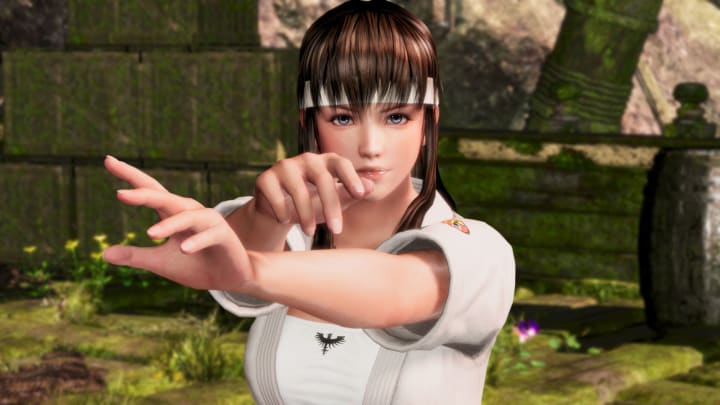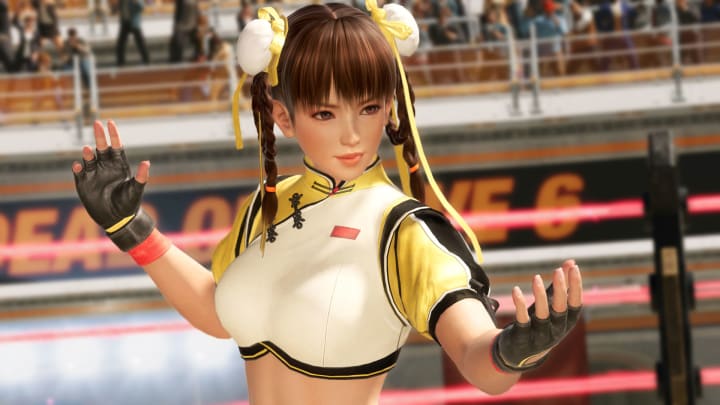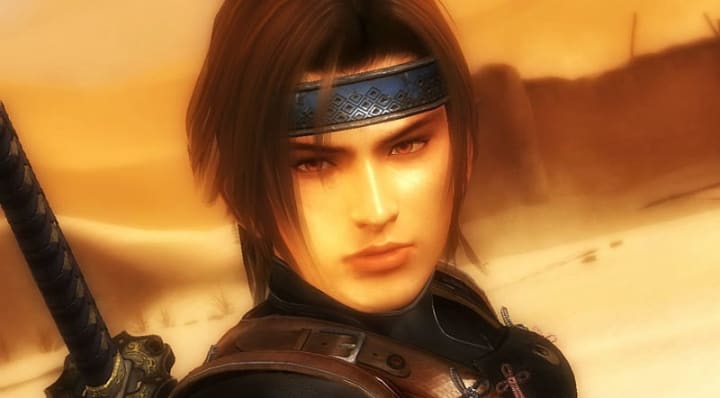 Since Mai Shiranui and Kula Diamond had appeared in Dead or Alive 6, while not have characters from the series make an appearance in the King of Fighters series?
I nominate these three characters because Hitomi and Leifang are on friendly terms and Hayate is a possible love interest for Hitomi. I also like Hitomi because not only is she a Karate practitioner like me, but like Leifang I find her hot.
Moe, Larry and Curly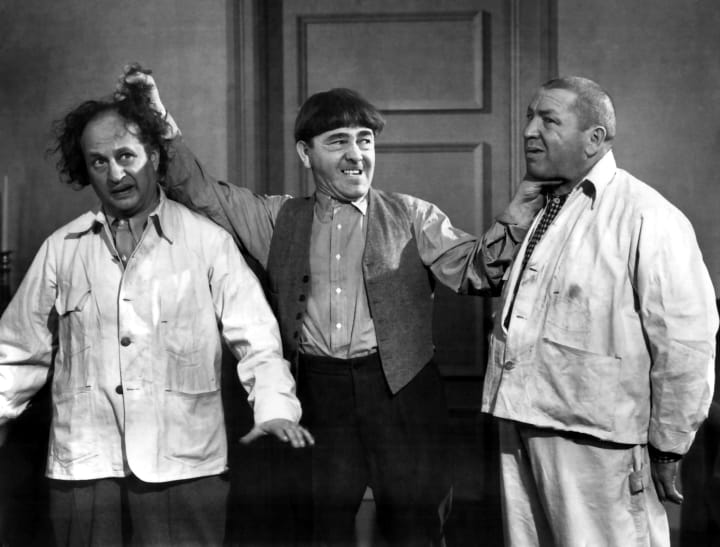 Okay I am putting this trio up here as a gag. I really would not expect them to appear in any fighting game, let alone the King of Fighters series.
But wouldn't it be funny if this iconic trio did appear in King of Fighters?
Can you imagine Iori Yagami getting taken down by Moe's eye poking? Geese Howard getting the wind knocked out of him by Curly headbutting him in the stomach? or Larry throwing a pie at Mr. Big?
Richard Meyer, Hwa Jai and Michael Max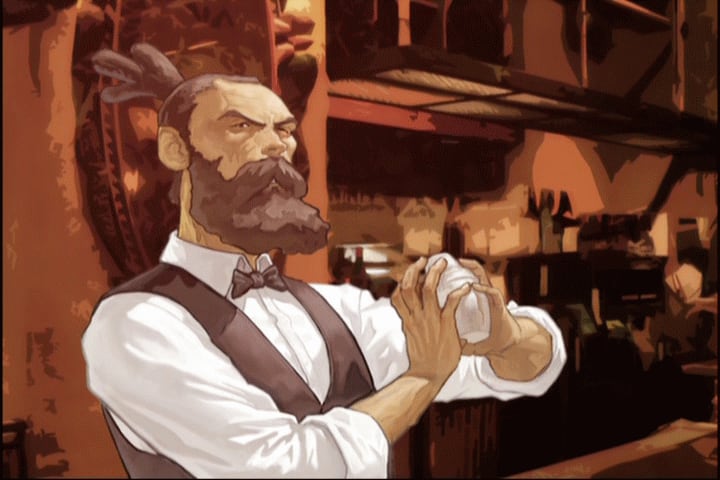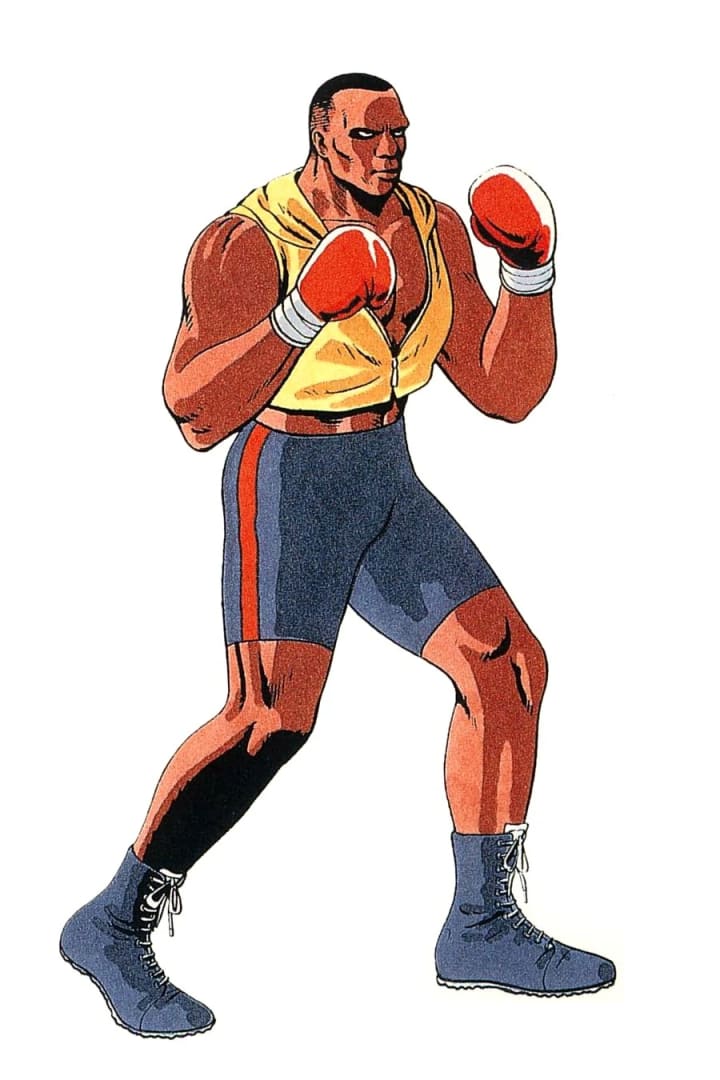 Richard Meyer has made many appearances since Fatal Fury but has only been playable in KOF: Maximum Impact 2 and KOF Maximum Impact Regulation "A". Since then, he has only made cameo appearances with his latest appearance being the Women Fighters team ending in KOF 14. So why not give the Capoeira fighting owner of the Pao Pao cafe a chance at being in the KOF?
Hwa Jai made his first appearance as an NPC opponent in Fatal Fury and was made a playable character in KOF 13. So why not bring back Joe Higashi's former rival-turned friend appear in KOF as a playable character?
Michael Max started out as an NPC character like Richard Meyers and Hwa Jai in Fatal Fury, but unlike the two, he has never once been a playable character in the KOF series. So why not give the former heavyweight boxer a chance at being a playable character?
Wolfgang Krauser, Ryuji Yamazaki and Rugal Bernstein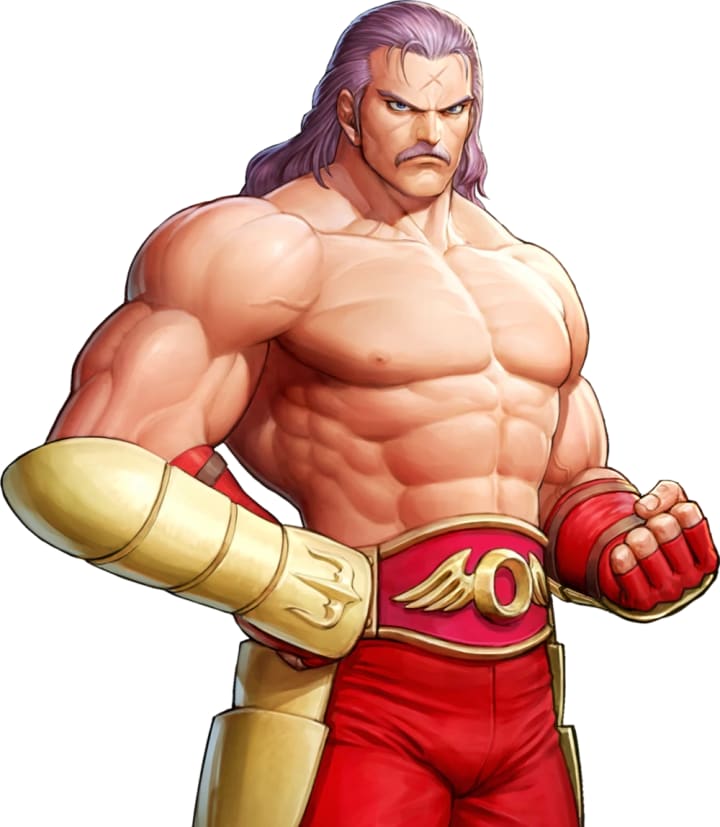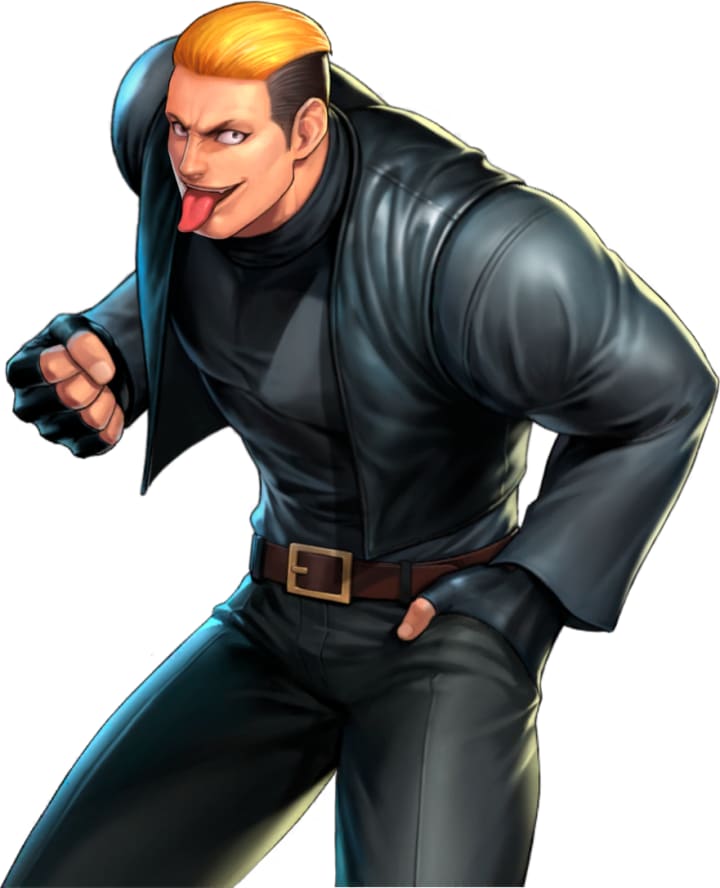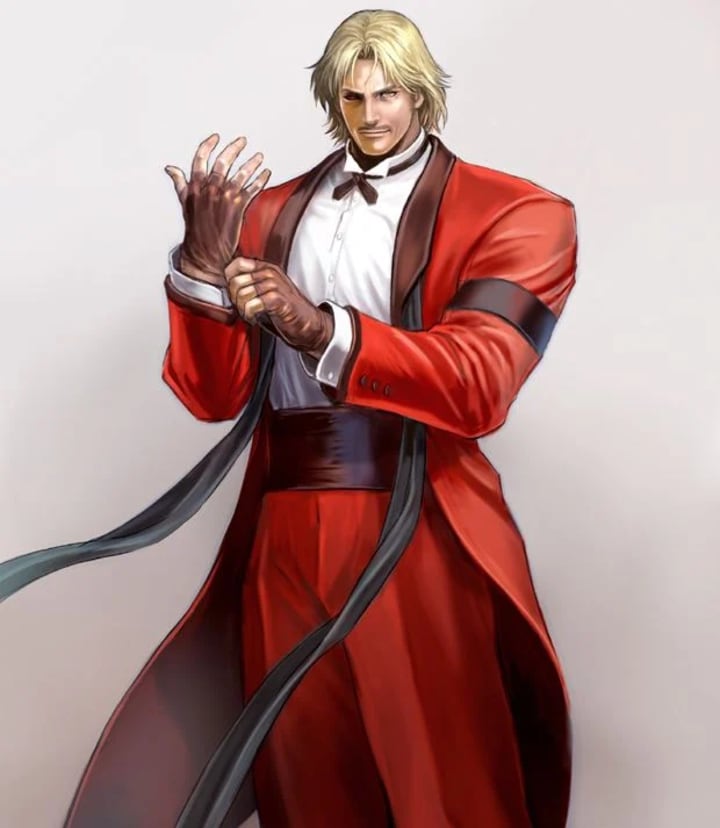 The Emperor of Darkness, a vicious, yet calculating psychopath and the hardest boss to beat in not one but two KOF games, would certainly make an excellent addition. I know Rugal is dead, but what if it is a clone of him? As for Ryuji, who doesn't want a psychopath as part of a team of villains? With Krauser, he maybe a villain, but at least he has taste for the finer things in life.
Chae Lim, Bonne Jennet and Kasumi Todoh.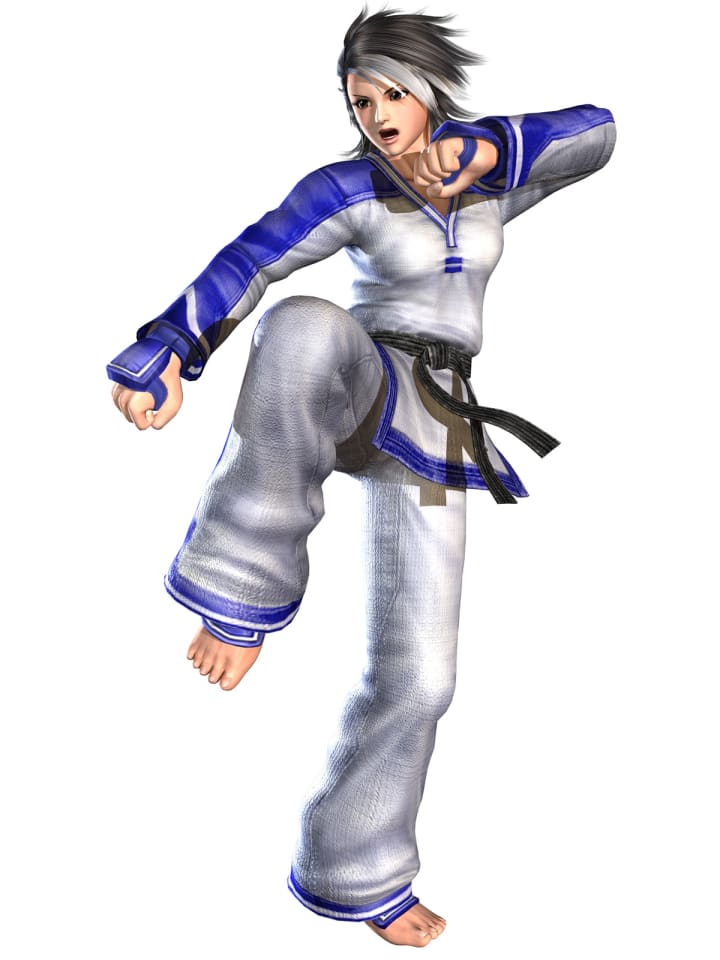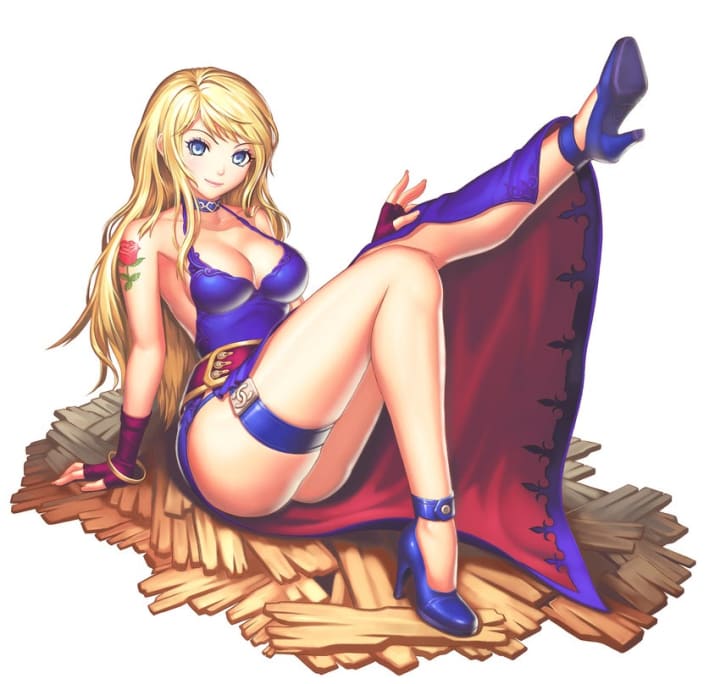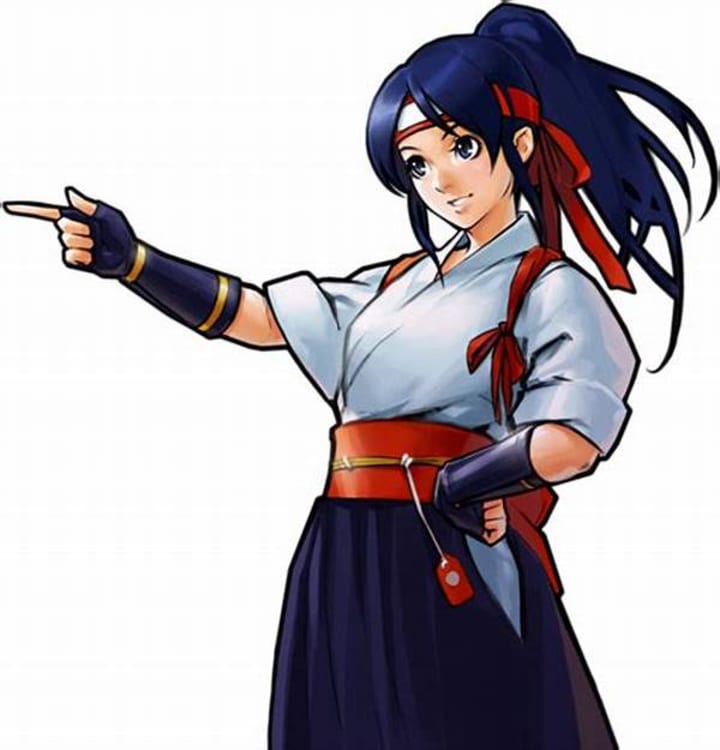 Chae Lim appeared as a playable character in the KOF spinoffs Maximum Impact 1&2 and Regulation A, but not the main KOF series. Bonne Jenent was playable in only KOF XI, Garou: Mark of The Wolves and KOF spin-offs Maximum Impact 2 and Regulation A. Kasumi Todoh has not been a playable character since KOF XI, but as did Bonne Jenet, she made a cameo appearance in the Women's Fighter Ending in KOF XIV.
These gals should be regular characters in the next KOF game if not as regulars, then as DLC characters.
In the end
If these characters are to make to an appearance as regulars or as DLC, then there should be their own unique endings for them if they do appear. That was my only real complaint about the DLC characters for KOF XIV.
combat
About the author
I had attended Minnesota State University Mankato where I received my Bachelors in History with a Minor in Philosophy and has yet to find work with such credentials. So here I am to write up a storm.
Reader insights
Be the first to share your insights about this piece.
Add your insights