Mobile Games
The best mobile games to play (IMO)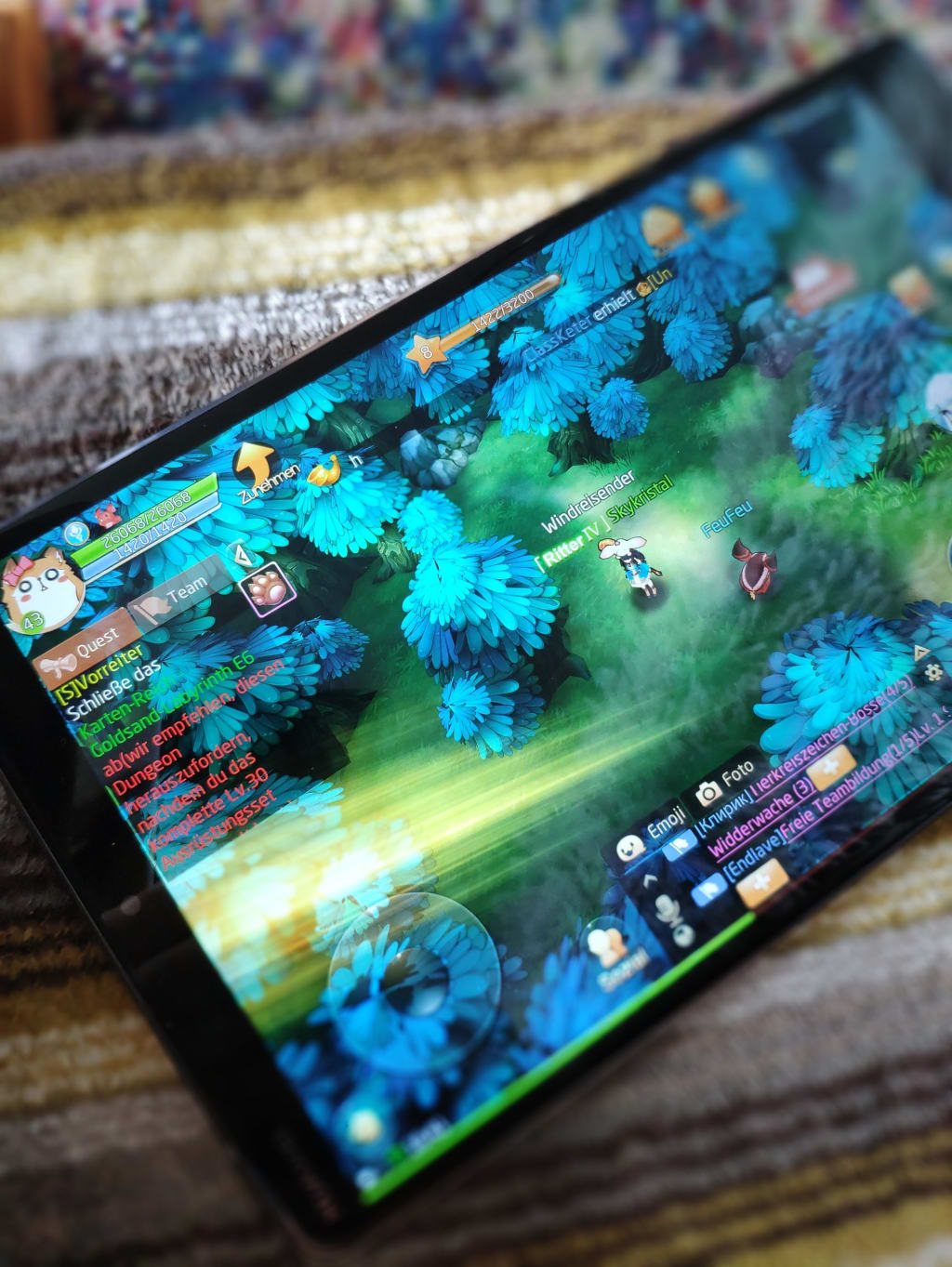 There's No shortage of mobile games out there. With that said a lot of the really good games can tend to be buried. Trust me, I know games and I know the goods ones show up when you least expect it. I'm going to tell you about a few of my favorite mobile games that I have stuck with for a number of years.
#1: Castle Cats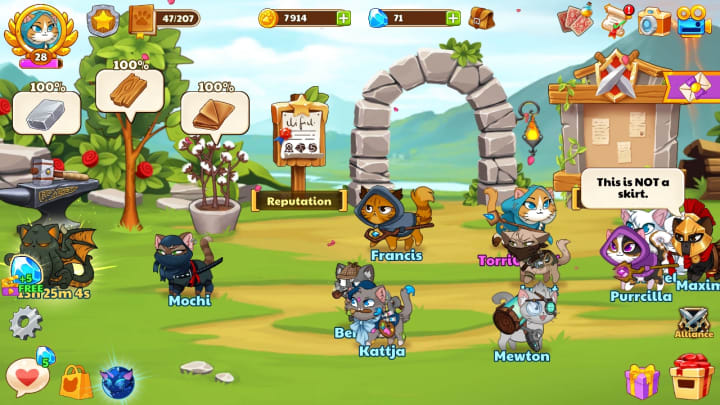 What you see above is my own personal game screen. That's right, it's a bunch of adorable cats ready to fight to save the world of Catania! This is an idle game which means you can send your heroes on quests, wait a bit, come back and have the rewards of the quest. As of this article there are 207 cats you can claim and they update frequently. They have their own istagram as well to keep up on news and offers. You can make in game purchases, but it's not required. The best part about this idle game is if you want bonus loot you can actually join the battle and help your heroes defeat the bad guys quicker. This can cut the downtime of a idle quest by a lot. Each hero has a story and when you upgrade them they gain unique abilities and looks. The story is engaging, but also adorable and hilarious. This game is also rated E so it's safe for the kids to play!
#2: Shop Titans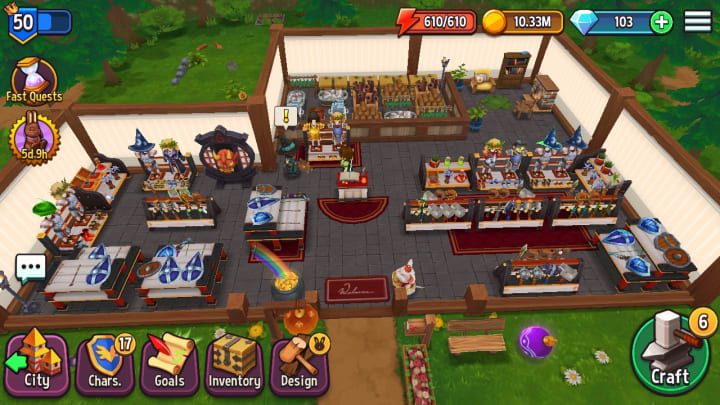 This is another of my personal favorites. It's another idle game, but has much more to offer. Normally you would play as a hero going on quests and claiming victory, but we all know you had some help along the way. That's right. You stocked up on healing potions, repaired and bought new gear. You got all of that from the town's shop keep. In this game you are the shop keep supplying the city's heroes with all the necessities they would need for their adventures. This doesn't mean you're not still in on the adventures. It just means you have others that you can send out to find items to help you craft better items. You can upgrade your champions and heroes by increasing their stats, equipping them with gear and teaming them with other heroes to get the job done. You also make relationships with the materials vendors in town. Doing this will increase the speed by which items are made. There are guilds in this game and they are vital to a seriously effective shop. They help you upgrade your furniture and material bins, your relationships with the material vendors in town and even help cleaning up your store in their spare time. You can also do the same in return for them. This game is addicting and fun as each Champion has their own stories that intersect with one another. This app is rated T because of the fighting that your heroes do with enemies and the language of other players can be too mature.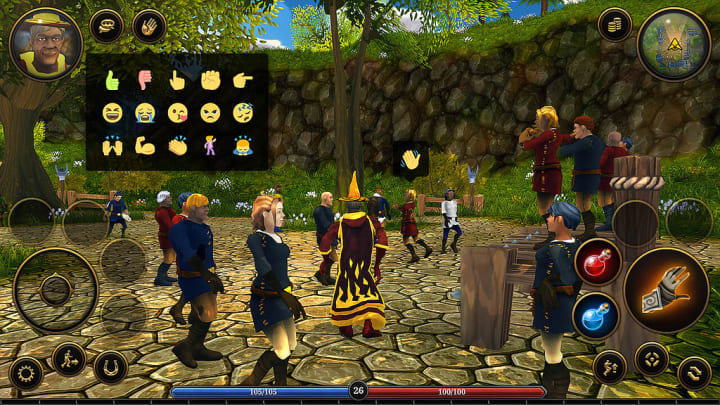 This is an MMO that plays very well. The graphics are low, but not low enough to be unworthy. In this game you can choose your avatar and class, choose your trade skill and complete quests. There are guilds and a chat option. The controls and interface are easy to use. If you want a full MMO experience, but have no access to your PC then this is a game for you. This game is also available on Steam, but I don't think the servers are cross platform. This game is also rated E so it's safe for kids.
#4 Animal Crossing: Pocket Camp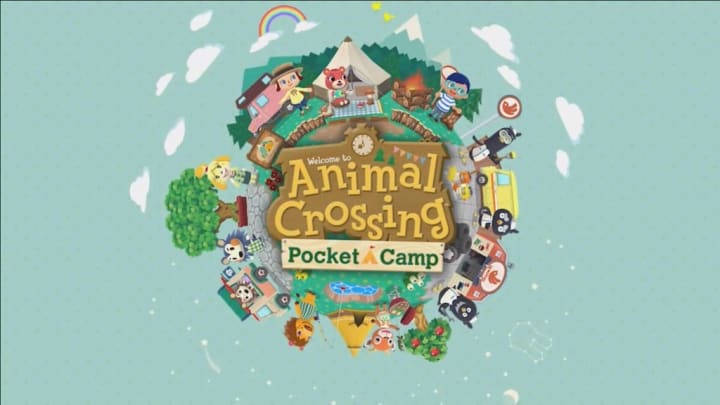 This lovable game is all the rage with the release of Nintendo's Switch. It's a classic game revamped to keep up with the times. If you're an unfortunate soul like myself and don't have a Switch (I know, it's rediculous!) then you can get your fix with the Animal Crossing Pocket Camp app. Just like the original you can craft items, go fishing, complete objectives and hang with your friends. This game does not cross platform with the Switch game, but it is rated E for everyone!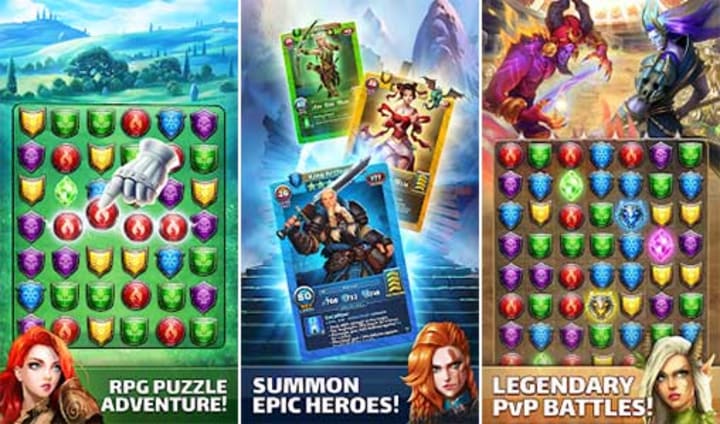 As you can see this is a puzzle MMO. Match 3 or more of the same color gem to attack your opponent(s). Matching colors will also allow your heroes to power up their special attacks. You can upgrade the heroes and your own city with the materials you find. You can also craft battle items to help you. Guilds are a part of the game and they can help you defeat powerful enemies on your map as well as aid in guild vs. guild battles. There is a store, but it isn't required. Each day you have the chance to summon a hero to either help you in battle or to help advance other heroes in your party. This is a good game for either killing time or just a small break from the day to day. This game is rated E 10+.
There you have it! I hope this list helps you find a new game to get into. Also, never forget to check the "You might also like" or "Similar to" section as you might find your next favorite game waiting.