'Mario Bros.' Review
Giving My Review on the 1983 Platform Game For The Nintendo Entertainment System (NES)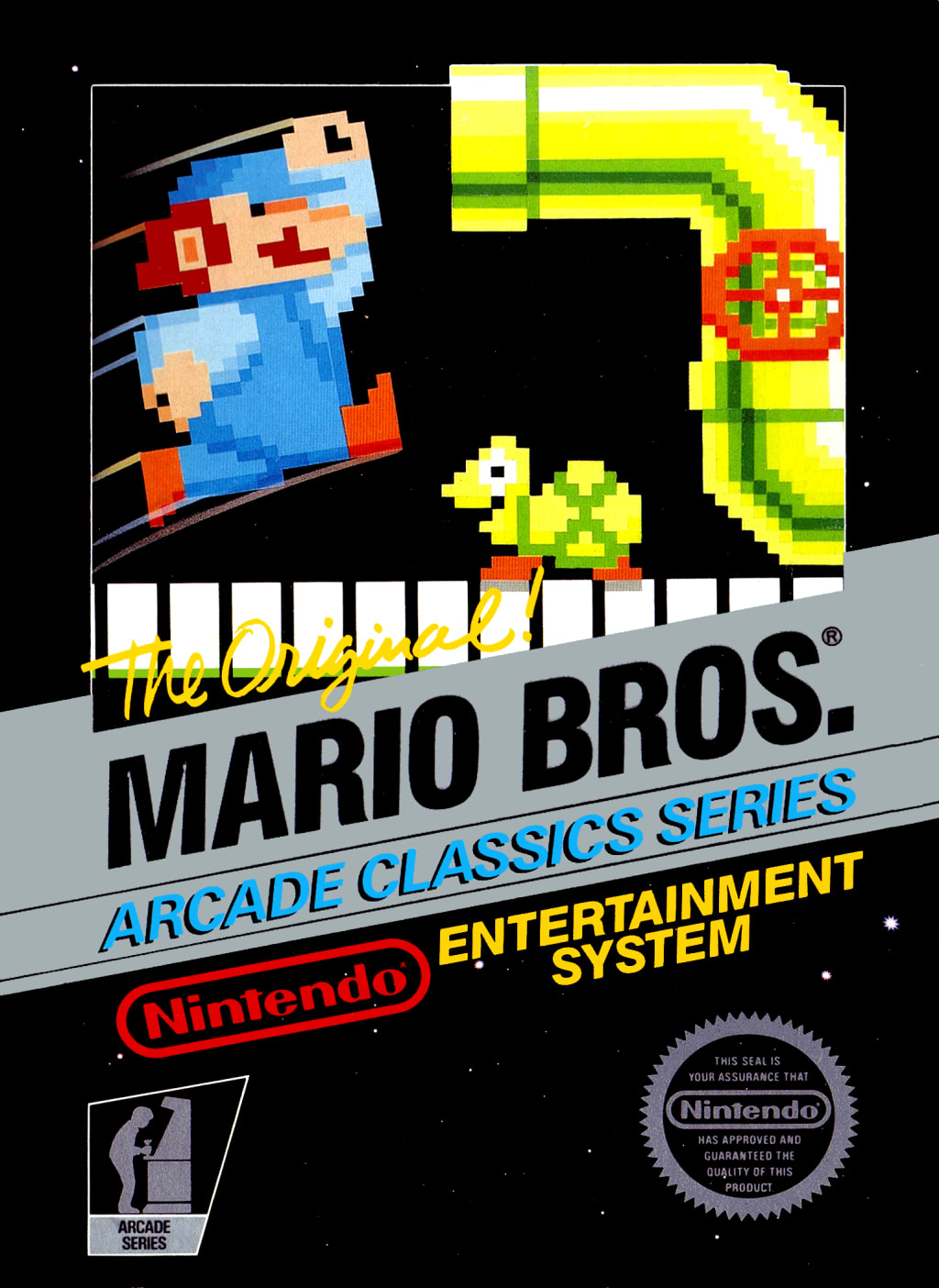 Mario Bros., not to be confused with the 1985 Nintendo Entertainment System (NES) game Super Mario Bros., was a platform game developed for arcades and by Nintendo in July 1983. I wasn't born around the time it was released. In 2016, Mario Bros. was one of 30 games included in the NES Classic. When I first played it, it was so much different than the other Mario games I've played in the past. It was not an easy game and the phases got difficult as the game progressed.
The goal of Mario Bros. isto flip creatures on their backs and then kicking them away in order to earn points. You can collect more points if you destroy them consecutively. Each phase has a number of enemies and the names of the four enemies are The Sidestepper, The Fighter Fly, The Shellcreeper, and Slipice. The "POW" block flicks all enemies around and most of them can be annihilated in one hit. It can only be used three times before it vanishes.
The stages in this game are challenging as the game progresses: fireballs bounding around the screen or from one side to the other. Plus, icicles form under the platforms and fall loose. So be aware of your surroundings as you're advancing through these difficult stages. In other words, you have to be on your toes all the time when facing the enemies. You have two lives and can earn a third after scoring at least 20,000 points, so make the most of it as best as you can.
I really enjoyed playing Mario Bros. and like I said earlier, it was way different than other Mario games I've played for the last 20 plus years. The rating I would give this game is a 8/10. The stages were fun and had a blast destroying multiple enemies at the same time for extra points. As far as the bonus stages, some were fairly easy to complete. However, the ones that were icy, I had difficulties getting all the coins before time expired. Overall, Mario Bros. was an exciting and fast-paced game that got me entertained. Glad that I've beaten the whole game and enjoyed playing it on the NES Classic. I would recommend this game to anyone who's willing to take on challenging phases.
For almost 30 years, I've played some of the most exciting games, no matter what game system it was on. Before I bought my NES Classic in 2016, I made a list of games that I wanted to play on it and luckily, Mario Bros. was one of them. I've been a Mario fan since day one and I never thought that one day I would purchase a miniature version of a console that I discovered at the age of two. I'll always be a Mario fan for as long as I live.
So that's my review of Mario Bros. I hope you enjoyed it and learned some things. If you haven't read my Super Contra review, please feel free to check it out, as I break down what I liked and disliked about the sequel to Contra. It was my first time reviewing a game that I completed. I do plan on reviewing more games soon, so you'll be getting more retro gaming goodness from yours truly. If you have a game that you would like to suggest for me to play and review, reach out to me on social media. I play almost all kinds of games, not just retro games. From FPS (first-person shooter) games like Call of Duty tofighting games like Street Fighter, I'm open to playing anything. So feel free to read my previous stories when you get a chance.
About the Creator
Award-winning cosplayer, cosplay model, influencer, retro gaming fanatic, and nostalgic freak. Need I say more?
Threads: @thecosplayerfromtexas
Instagram: @thecosplayerfromtexas
TikTok: @thecosplayerfromtexas
Reader insights
Be the first to share your insights about this piece.
Add your insights