Make the Sims 4 Easier to Play
The simmer's ultimate tune-up list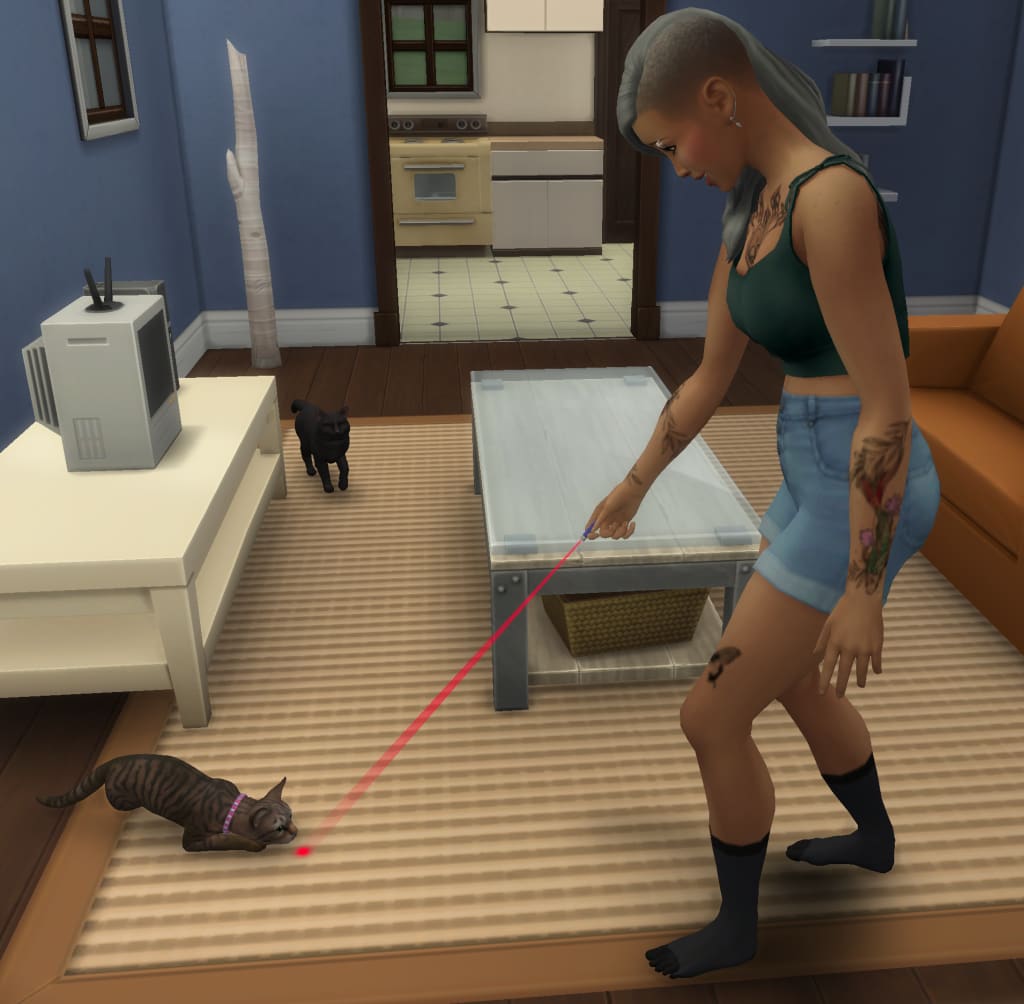 A modded game is certainly more complex than the vanilla version. It comes with more interactions, reactions, choices and options that can be fun, but overwhelming if you've new.
After trying a few popular mods, I realized I still most enjoyed my original gameplay. I liked having my sims find their soul mates, live crazy lives when they're young and mature as they grow, and spend lots of time with family and favorite hobbies.
The only things I wanted changed were background details and things that didn't quite suit my sims or my gameplay, like sims chatting across a crowded room, strangers interjecting themselves into flirty conversations and making everything awkward, and having all my sims turn out the same, just with different traits, aspirations and appearances.
These are the mods I use to tune my gameplay. They just streamline events, objects and interactions to make the details less cumbersome and keep me in world of the game.
I use the majority of Bienchen's mods in my game. With everything from keeping neighborhood strays clean and healthy, to keeping the mistletoe kiss only for the winter, to having sims become closer friends with others who share their likes and dislikes, Bienchen's website is the best place to visit for tuning mods.
Vicky Sims incorporated realistic metabolism, social tendencies, and skill gain speed for each age group to make each sim uniquely ordinary. Adult and Elder sims are more likely to read during their downtime, teens will gain weight at a slower rate than adults, and children will gain skills more quickly than their parents. This mod also compliments another popular mod, Meaningful Stories.
I originally removed this mod a day after downloading it because I witnessed my first three emotional deaths (one sim died twice and I was able reset her just in time!). However, I just reinstalled it, and now that I know how it works, I can't imagine my game without it. This mod balances out moddlets based on their relative equivalent to real life. Mourning the death of loved ones can last for weeks, little annoying events can boost discomfort, sadness, and anger, and sims can experience true happiness that boosts all positive emotions.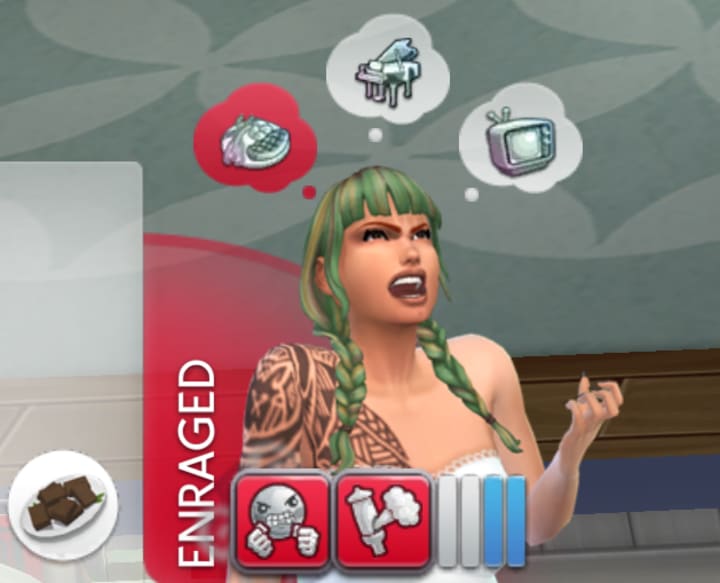 I was so stressed during holiday season. I would put my sims' lives on hold to fulfil the traditions for each holiday, or go into the calendar at the beginning of each new game to remove traditions or holidays altogether. I was especially stressed when entering a new family during a holiday and not having time to properly celebrate. The sad moodlet that followed was irritating for me, but I still liked how sims responded negatively to missing a holiday. This mod reads the sims' traits and determines how they would respond to failed holidays. Moods range from fine, to angry, to sad, with reduced buffs so your sims can function even if they're upset.
Ilkavelle is one of my favorite modders for this reason. She enables certain activities to teach sims two skills or gain two responses at once. Music producers can learn DJ skills while making new music tracks, and social media gurus can rack up their following while using the media production station.
MC Command Center
This is every simmer's most essential mod. Its all-inclusive list of customizable features beautifully tunes the game to be the way you want it to be. It can also help you to cut down your mod list by enabling some similar features, and it automatically adjusts to be compatible with other popular mods, like WooHoo Wellness and Wonderful Whims. The tuning and cheats options are my favorites. I don't have to stop, type in cheats and hope they work -- they'll be ready and waiting for me right at start-up. I also love the options for townies. However, if you don't want to go in and manually remove clothing options for poorly-dressed NAP's, you can try this mod. I love using it for how it automatically overrides townie outfits like MCCC would.
The Last Exception notes from MCCC are so helpful for my game, but as a technologically illiterate player, the language often confuses me. This mod by Twisted Mexi puts those LE notes into laymen's terms. After scanning your game for a few minutes (depending on how many mods and custom content you have), a report will pop up telling you exactly which mods are outdated, causing issues or corrupted. My game is running much smoother now, and I can spend more time playing rather than locating errors!
Many EA packs and expansions, and several mods, introduce new medicines, and each source has its own pie menu and method for finding them. This mod combines all those different methods into one function. Find the cure to Rodent Fever, Snowy Escape essentials, and medicines from other mods like Healthcare Redux and Private Practice all under one menu. This mod overrides original "Order Medicine" option to contain all the medicines from mods and packs as long as you have them installed. Sims can access the menu on their phones as well as on the computer.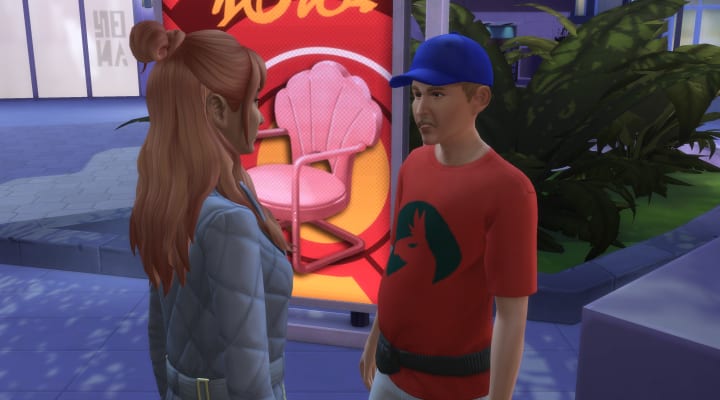 I love random townies as much as the next simmer, but after installing Frankk's Language Barriers, it was more difficult for my sim to interact with the random ones she met. Most of the passerbys were from other worlds, and so, spoke other languages. Lotharihoe's Simspawn Overhaul has a couple of flavors to adjust the kinds of townies your sim will encounter in each world. You can keep them to purely local neighbors, and even prevent dog walkers from appearing in snow and rain.
I thought this was already in the game until I saw this mod. It allows romantically-inclined sims to fully enjoy romantic interactions. Their fun meter will stay full during dates, while flirting, and watching romance films.
I haven't tried this one out quite yet, but it comes highly recommended. This allows you to reorganize all the available interactions in game to pie menus that make sense for you. Instead of clicking through a giant "Friendly" menu, you can rearrange the many actions into smaller sub-categories. Some default sections are "Ask," "University" and "Interests," and it's simple to remove those defaults or add more interactions as needed. It takes some time to customize this, but it's certainly worth it in the end.
One of my main irritants, but causes for the most laughter, was random sims interrupting my active sim's conversations. My sim would be flirting with a significant other and a child would enter the chat just as things were getting steamy, or wedding photos ruined by a random passerby standing between the couple under the wedding arch. The maker of Wicked and Wonderful Whims fixes these issues with a tuning mod that keeps your sims' conversations private and easier to manage.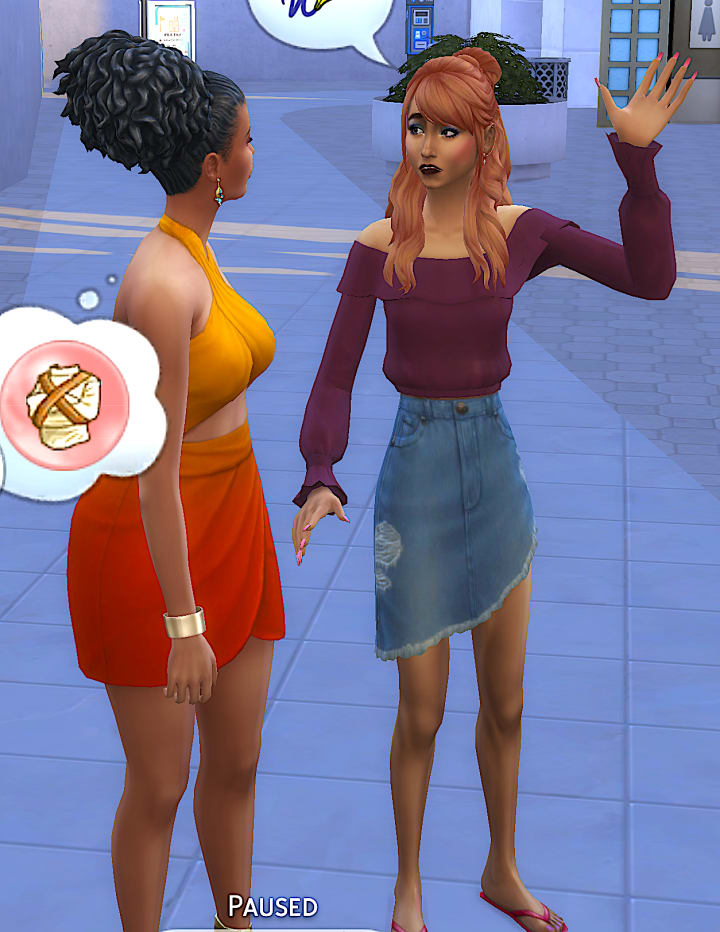 Mutual Ends and upcoming Module 10 to WooHoo Wellness
Sometimes my sims divorce simply because they're not compatible. I either made them married at the start of the game, or I just wanted my sims to start making babies and forgot to make sure the spouse didn't hate children. Making them divorce caused them to be estranged, and I would either have to spend days forcing them to be nice to each other or use cheats to make them friends again. The Mutual Ends mod by YourFalseHope, and the upcoming update to Lumpinou's WooHoo Wellness both offer this kinder end to a marriage. Instead of ending in hate, you can choose to separate couples with a mutual understanding. They remain friends, just no longer romantically involved.
Changing Moodlets from Tense to a More Manageable Emotion
Sims stop doing everything when they're overly tense. Homework is left unfinished, and even after multiple fun activities and bubble baths, my sims often are too tense to do much. To avoid using cheats, I downloaded some mods to make this cumbersome emotion appear less often, and let my sims get things done. The ones I use are:
I personally enjoy the community voting system from Eco Living (and I think sims wearing bags is funny!), but I know a lot of players would rather not have these features directing townies to do certain actions, or wear paper bags. These mods by Magnetic South remove many of the voting affects from townies while keeping the results active.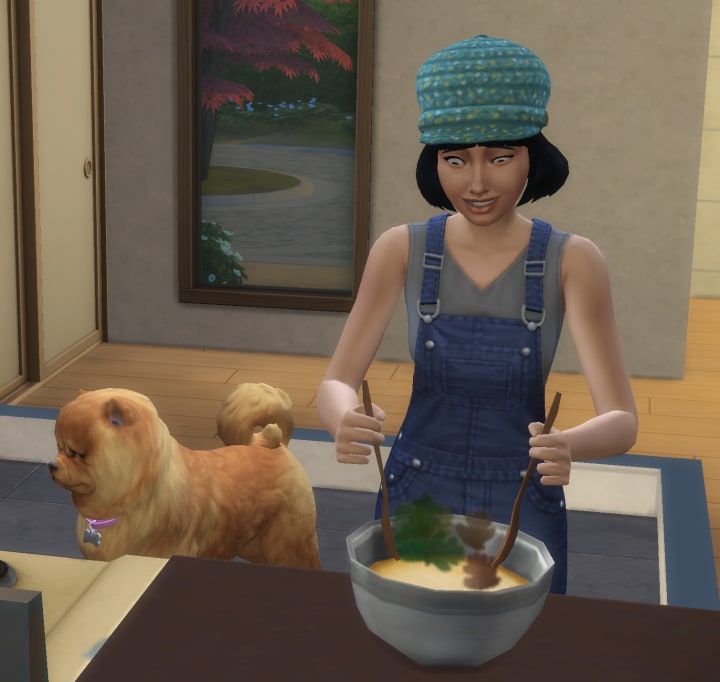 I once had a sim own a bakery, and the majority of her small lot was dedicated to the cupcake machine. I had to move a friend in with her to help in the store because she was spending hours at the machine trying to keep up with demand. Now, her life is simpler, baking cupcakes, bread, donuts and cookies in one small oven. Her friend, and eventually her daughter, were even able to help when I added more ovens! This mod makes it easier for all sims to make delicious bakery items at home without needing to dedicate the backyard or basement to a giant cupcake machine.
Make Things Last Longer
Like me, my sims love coffee. And when I found adorable teacup and coffee mug overrides, I directed them to get some warm drinks more often. The only thing was, I had to rush to make them drink as much as they could before the drink spoiled. I also wasn't thrilled by how soon flower arrangements died, and that my college sims needed to stop working so much to drink coffee and get through their all-nighter. I sometimes thought they would complete more if I just let them take naps throughout the night. These tuning mods slow down and remove the spoiling process, making flower arrangements, coffee, and energy last much longer.
No Wilting Flower Arrangements
In the words of the modder, Frankk, "Can you really call yourself a 'Global Superstar' when you only have 12 followers on Simstagram?" Before downloading this mod, the only way I could build my sims' fame was by metaphorically chaining them to an easel or computer and having them create their way to stardom. Or, take forever to rise through the acting career. Now, followers are automatically added to your sim's social media account with corresponding actions, like making an app or game, publishing a book, and acting in a movie.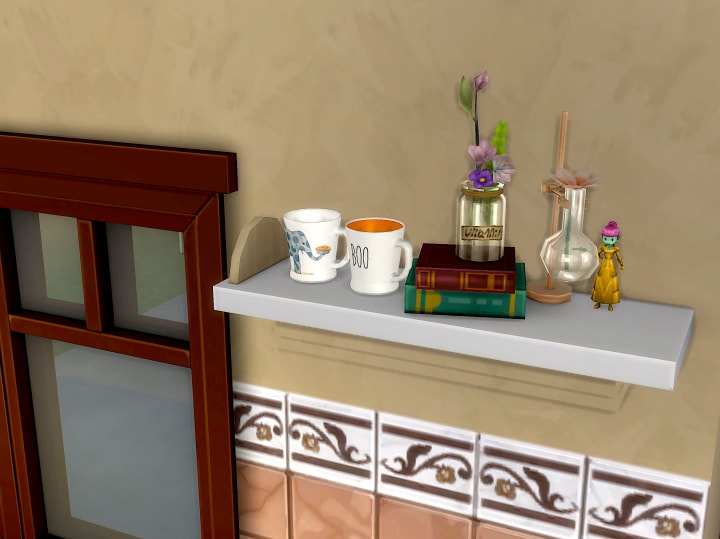 More Storage
I have so many things I want my sims to show off! Trophies, prizes, collectables and relics are just to name a few. With the new functional photo frames, I'm even more eager to fill my sims' homes with their personal items, but the shelves don't have many slots on their own. And I don't want to overrun my sims' spaces with tables and shelves. These mods help you to fill in the gaps on any surface and have more places to put (or hide) special objects.
One of the things that prevented my mom and husband from returning to the Sims was how much of a helicopter parent they had to be to keep their sims from dying. Never mind getting their sims married, raising kids, and adopting pets. Most of the time, sims will be fine on their own, but often, I feared not for them, but their environment. Who knew my child sim would almost burn the house down as soon as her mom left for work? This mod encourages better autonomous selfcare, such as going to sleep before the energy meter is too low and eating before the hunger meter is burning red. This also works well with Little Ms Sam's (using Bienchen's Away Actions mod, with permission) More Away Actions that allow more selfcare choices for non-active household sims.
Some of my random favorites are Knit Directly from the Basket and Realistic Kids (mentioned in my post, Little-Known Mods).
I hope you found this list helpful! Leave a heart if you made it to the end, and leave a tip if you want to see more mod lists!
list
About the author
Reader insights
Be the first to share your insights about this piece.
Add your insights