Laboratory Play Full Series with Only 5 Players
The players battled valiantly against league leaders for all four maps.

It is not clear why Laboratory were missing a member through the series. It is reported that Fengyan (徐政枫) quit the team midway through the previous match, forcing Laboratory to play Xepher on every map instead. It is possible that the problem was due to internet failure as it is an online tournament. One thing that is clear is that Laboratory were unlikely to win in the first place.
A Team in Trouble
Going into the match, Laboratory were always the underdog. They had just two wins in five matches, although, impressively one of the wins was against former Overwatch League DPS player, uNDeAD and his team nLw. This was a real grudge match as Laboratory also have a former Shanghai Dragons player in Xushu as their off tank.
Despite the big win against nLw, their opponents, SFDD are undefeated in five matches and haven't even dropped a map. This is including their recent 4-0 victory over second place Team for Victory, who had been taking the table by storm until then. Other teams have opted to forfeit matches due to an insufficient number of players in this very tournament. Either the team had great courage and opted to play the maps rather than forfeit and spend the evening twiddling their thumbs, or the team were told that they had to play due to the streaming schedule as has reportedly happened to nLw when they asked to drop out.
There was a real jovial mood in the stream as the caster, Roy, seemed to relax and even had a chuckle occasionally when the team of five even slightly looked like they could win a fight. There were some moments when the team of five were playing exceptionally well as individuals. However much fun SFDD were having as a team, they were certainly not allowing Laboratory to make any unearned point progress. The players were also interacting in the chat, which can appear over the gameplay on CC.163.com, making the stream look even more friendly. As expected, the maps went very quickly and the match ended well over half an hour before it was scheduled to. Nevertheless, it was a delight to watch these players really enjoy themselves on stream. The team's tagline is "Be unique. Be yourself" and all five players lived by that ethos all through the match.
Ready to Sign Off on Route 66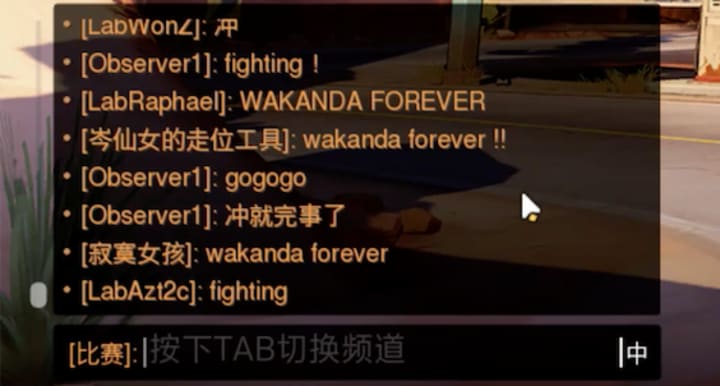 By the time Route 66, the final map in the series, came around, the players on Laboratory were clearly no longer trying, the match was lost, their 6th member hadn't arrived, and they had nothing more to lose. They attempted some single healer, single tank strategies and at one point ended up on a bastion to try and get out of spawn. However the defensive capabilities of SFDD were oppressive to say the least. It was hard to watch a team run into such a firm brick wall time and time again until the clock ran down and the overtime meter slowly burned out. But there was some beauty in their efforts running head-on, despite the futility. Laboratory gaming failed miserably in being the David to take down Goliath, but they succeeded in gaining some followers.
Unfortunately, this means Laboratory are now unable to make second place in Contenders Trials to progress to Contenders and like most teams that fail at this stage, they will likely split up as soon as the season ends and try to find teams for 2019 Season 2. It is also perfectly possible that the team stick together, most likely without Fengyan, and work on improving themselves as a team to fight again in a short few months. Whatever happens with the Laboratory players, at least they had some fun in the face of dire circumstances.