Jack Black Will be Bowser in new Super Mario film
Jack Black is awesome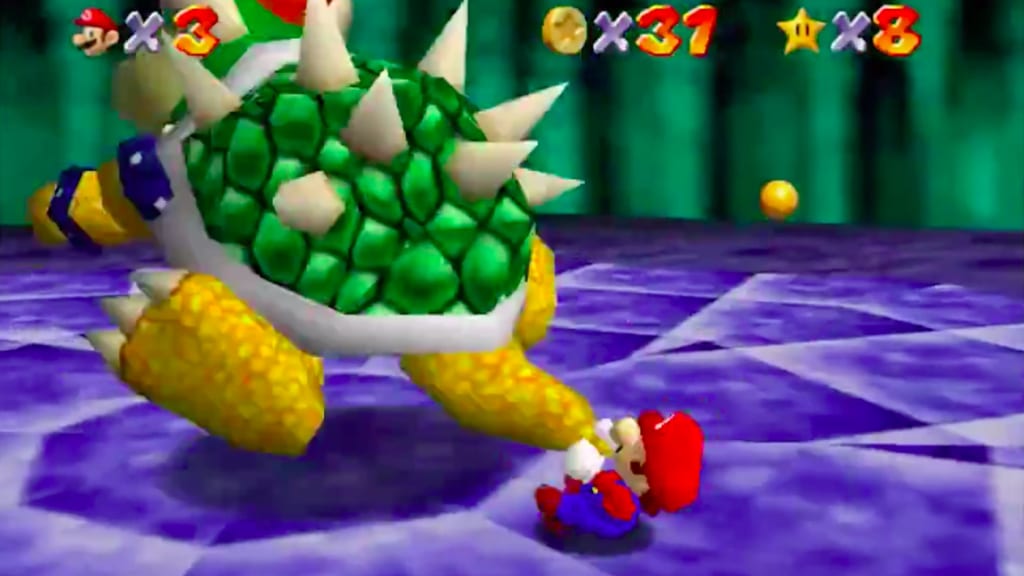 Mario Throwing Bowser in Mario 64
So the the big news about the new Super Mario Movie has hit the net. And all the video games all o over the world are very excited about the movie. One of the most exciting pieces of news I heard about the movie is that Jack Black is playing the bad guy. Yes Jack Black is going to be Bowser !
This is going to be epic. I mean Jack Black has showed he has the skill to play just about any character movies like Nacho Libre come to mind. Just the way he was able to jump and do those awesome moves in the ring in Nacho Libre, make me think how awesome he will be as Bowser jumping and shooting fireballs. I am so excited I can hardly wait to see him really go wild in the new Super Mario movie.
And I know a lot of people are not that excited about the actor who will be playing Mario. I do not even know who that guy is. So I am not sure why people are so upset. If you want my honest opinion I think that the actor who played Super Mario is the Super Mario Bros Super show should be Mario. But hey no one listens to me, and I hardly ever get what I want.
But Jack Black being Bowser is something I do want. I mean this going to make the movie I bet. And you know Jack Black has great acting skills. I mean look at the wonderful job he did in the Goosebumps movie. This guy has lots of acting skills. And I think him playing Bowser is going to be his master piece. I remember there were a lot of Jack Black movies in the 90s and 2000s. But it has been a while since we have seen him in action.
I think Jack Black being the bad guy is going to make up for all the actors cast that people are upset about. I mean anything with Jack Black is going to be good. But him being the bad guy from the most popular video game ever? This is going to be so epic and historical. I mean people all over the net went crazy and were so happy to hear the news and Jack Black was going to be Bowser.
And let's be honest he is going to be way better than the old Bowser or King Koopa from the old Super Mario movie. Which was one of the worst movies ever made. Even though I did somewhat enjoy it at a child. But I must be honest I was let down and disappointed in that movie. I mean the this new Super Mario movie looks like it is going to be way better. Based on the fact that it's going to be animation and not live action.
I wonder how evil and mean Jack Black is going to be as Bowser. I mean I will buy a ticket to this movie just to see him kick some butt alone in this new film . I know that he is going to really show fans what they wanted to see from Bowser but missed in the old movie.
One thing for is for sure I am pretty excited about watching the new Super Mario movie. I have not been this excited for a movie since Sonic The Hedgehog. But will this movie be better than Sonic? Jack Black being the bad guy might be the key factor in the Mario movie being better. Let's see what happens and I will see you all at the movies!
Reader insights
Be the first to share your insights about this piece.
Add your insights