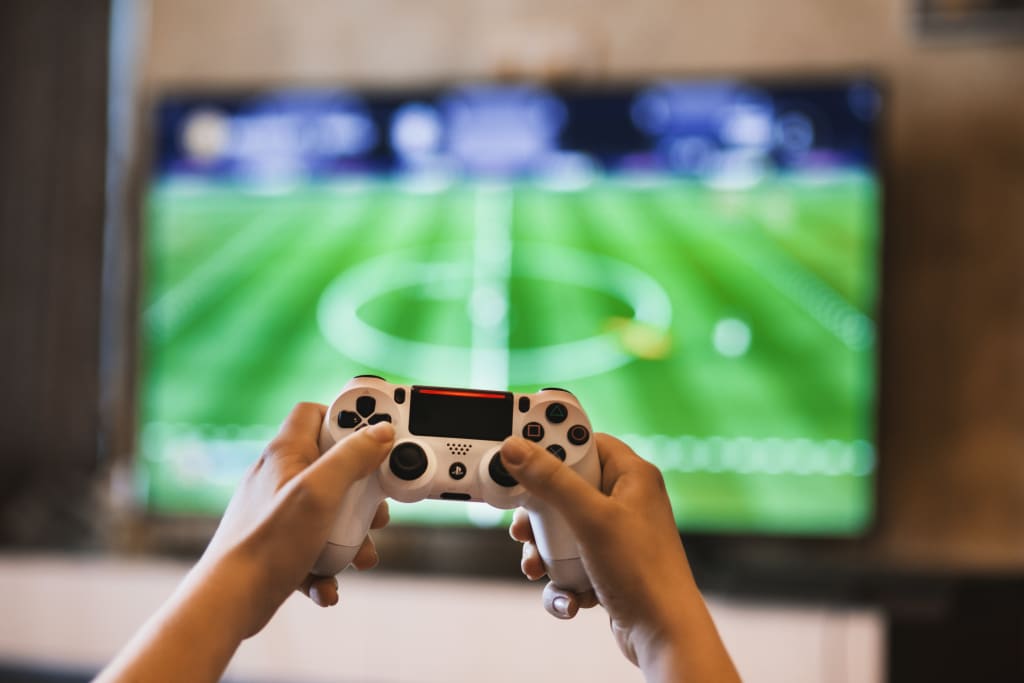 The Many Ways To Be a Gamer
Gaming is one of the most popular pastimes for people of all ages and creeds these days. It no longer just means sitting in a dark room by yourself to the glow of your console, it's a vibrant lifestyle with an abundance of communities to be a part of. Gaming can provide incredible opportunities for creatives, strategists, scientists and daydreamers alike. So, what's the gaming world all about and how can you get involved?
Massive Multiplayer Online
One of the most popular ways to game is also one of the most social ways to play. An MMO is a platform where lots of players from all over the world can interact with each other in the same setting. Depending on the type of MMO, you can do things like go on missions, explore or simply shoot each other. In this sort of game, the importance of personalizing your character, or avatar, reigns supreme—it is the face of your online persona after all. Most MMOs also feature some sort of virtual economy, where players can trade goods or currency with each other. Some well known examples include World of Warcraft and Fortnite.
Speed Running
Speed running is a highly skilled and unique way to play games. Essentially, it is a play-through of an entire game as quickly as possible. Sometimes additional goals or limitations are set, like collecting all items or not using certain shortcuts. This form of game-play is usually social, as runs are recorded or streamed and players are usually in friendly competition with one another. This type of play pushes a game to its extreme, so it often unearths weird bugs or hidden content that's never been seen before. It's just as fun to watch speed running as it is to play.
Streaming
One of the most common ways for gamers to connect with each other is through streaming. A player or small group of players will play a game live on an internet streaming platform, like Veeidoo or Twitch, so an audience can watch them in real-time. There is always a chat room for viewers to interact with each other and the players. The person doing the streaming will often talk while playing, usually to respond to the chat. Oftentimes the discussion will turn towards ideas or events unrelated to the game, creating communities around certain streaming channels.
Competitive Gaming
It is possible to go professional in the video gaming world. Competitive gaming is alive and well, and usually comes with a big payout. Officially called electronic sports, or e-sports, individuals or teams play organized multiplayer games in competition with one another and it is usually streamed online or played on television. Game genres conducive to this type of competition are first-person shooters, battle royale games and real time strategy games. Call of Duty, Overwatch and League of Legends are common games to see in the e-sports arena. Some game developers create entire games with e-sports in mind.
Game Development
Some people love gaming so much that they move on to creating their own games. For this, you need to learn how to program and speak computer languages. Once you've got the tools, the best way to start is to make your own game from scratch, that way you can feel out the entire process. There's a lot of different aspects to video games that you can specialize in, like animation, game-play, rendering and physics. This skill set can be used as a career or a hobby. It's the perfect way to share your love of gaming with others.
Everything mentioned above is only the tip of the iceberg. In addition to the many ways to play or interact with games, there are about 49 genres and subgenres to choose from- literally something for everyone. There are countless new worlds to discover beyond your screen. It's time for gaming to escape old stereotypes and misconceptions and for everyone to give it a whirl.