How online live casinos are taking over the betting industry?
In 1994, the first online casino was launched and needless to say, it blew the minds of players all over the world. With technological advances happening in almost all industries everyday, the online casino industry has also been trying to catch up. Recently, the industry has seen a rise in online live casinos as a way of recreating the real casino experience at home.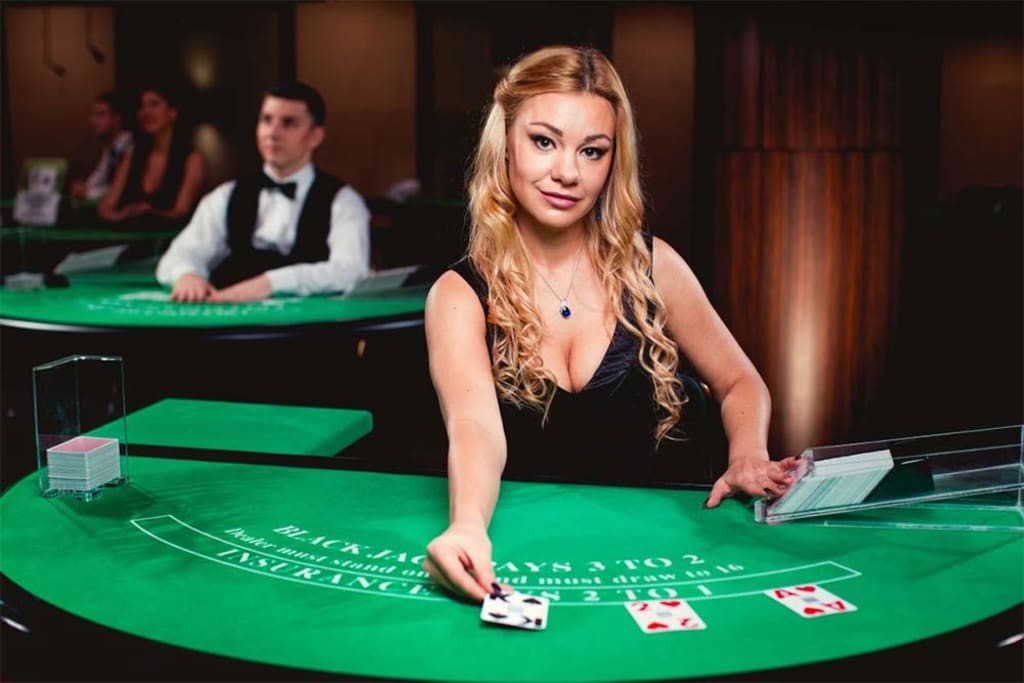 Online live casinos
Online live casinos offer a myriad of different options to choose from when it comes to the games. Some of them include Texas Hold'em, American and European roulette, blackjack, and baccarat.
One of the primary reasons that online live casinos are gaining a lot of traction is because they let players have interaction with the dealer and the game and create a more dynamic gaming experience as compared to the traditional online casino games. Live dealers deal real cards, on real tables and in real time. This allows players to have the best casino experience without leaving their homes.
The advancement of technology and demand for interactive games
Due to the world taking a hit because of the pandemic, land-based casinos have closed down. In some countries, people are only leaving their homes to fulfill basic necessities and entertainment is the last thing on their minds. This is where online casinos come in and let people have fun from home. The demand for interactive and fun games has increased significantly in the past year. Besides this, the younger generation has higher expectations from the gaming and online casino industry. Many online casinos are introducing live dealer games to meet the rising expectations of their audience. The introduction and improvement of live dealer games will supposedly increase the overall interest that people have in betting games and increase time spent by players on the website.
Live Dealer Games at Online Casinos
Online live casino games work in a similar fashion to regular casino games with the only difference being that there is a live dealer to interact with the player instead of computer generated graphics. A human presenter acts as the croupier or the dealer, spinning the wheel or drawing cards just like they would in a physical casino. To make it easier to be seen by the camera, they use specially designed playing cards that are larger and have bigger prints. The video feed is broadcast from a professional studio, using state-of-the-art 4K and HD recording equipment. All the presenters are professionally trained, typically having experience from physical casinos first. This all guarantees that the players are getting the best possible experience from the game.
Some of the commonly available games at online live casinos include Blackjack, Baccarat, Roulette and Poker.
RNG Casino Games are old news
The major chunk of games at most real money online casinos are run by RNGs that generate a random sequence of numbers or data. RNGs are commonly used because they can mitigate any chances of predictability by players and they create a fair gaming environment.
Some of the many benefits of playing at online live casinos
Live Casino dealers inspire trust and create an interactive environment
Undoubtedly, one of the biggest advantages of live dealer games is the fact that players can witness the whole game as it takes place and interact with live dealers which provides a feeling of genuineness. This in turn promotes trust in the game.
Players can also communicate and interact with the dealers through the live chat feature present in almost every online casino, granting an authentic casino experience.
Wide variety of online live casino games to choose from
Online live casinos offer a vast selection of games with interesting and special features that players can enjoy. Welcome bonuses and promotions further make these games very attractive.
Room to Ask and answer questions
Live casino games let players ask questions to the dealers directly. This feature can prove to be very helpful to new players who are still figuring things out. They can ask questions to evaluate how their bet is working or ask about what the next few rounds of the game will look like for them.
Live Dealers Allow for Instant Decisions to be made
The benefit of having live dealers in online casino games is that they can make decisions quickly based on what they see and hear from players. It becomes challenging for the casino to know if a specific move would benefit the home which ensures a fair game. For players, it can provide a better control over their online gaming experience.
How to pick the best online live casino
Be sure to look for casinos that are regulated and certified by gaming licensing authorities and testing companies and undergo regular checks to guarantee their software and general operator conduct is secure, fair, and safe from malpractice and fraudulent behaviour. One of the best online casinos with the biggest welcome bonuses is UWin. They have over 2000 games to choose from and 24/7 customer service to support their players.
Reader insights
Be the first to share your insights about this piece.
Add your insights