How Gaming Is Keeping Me Sane
One of the few upsides to the last twelve to fourteen months is how many people have either got back into video games or have picked up a pad for the first time.
Over the last year, we've all found ourselves stuck inside more and more. One of the few upsides to the last twelve to fourteen months is how many people have either got back into video games or have picked up a pad for the first time. It's shown the world just how important games can be both as a story-telling medium and as a form of escapism from whatever troubles, little or large, we face in our real lives. Some people even took the time and effort to master specific games either for their own enjoyment or the satisfaction of emerging victorious (lets face it, winning does feel pretty great most of the time).
For me, the three Lockdowns we've had in the UK were defined by what I was doing with video games:
Lockdown 1: Finishing off the back catalogue containing Red Dead Redemption II, Rise of the Tomb Raider and Death Stranding (a game which really does hit differently in the midst of our new Covid-stricken world). Having my heart ripped apart from cramming The Last of Us Part II into the space of a long weekend.
Lockdown 2: Sinking ungodly hours in FIFA and Call of Duty Warzone; one I still enjoy playing, the other is FIFA.
Lockdown 3: Enjoying new releases such as Cyberpunk 2077 and Ghost of Tsushima while also continuing to git gud at Warzone and also clearing out more of the back catalogue.
As I've gotten older, my tastes in general have broadened, and that includes my taste in video games. I like choice, I like variety.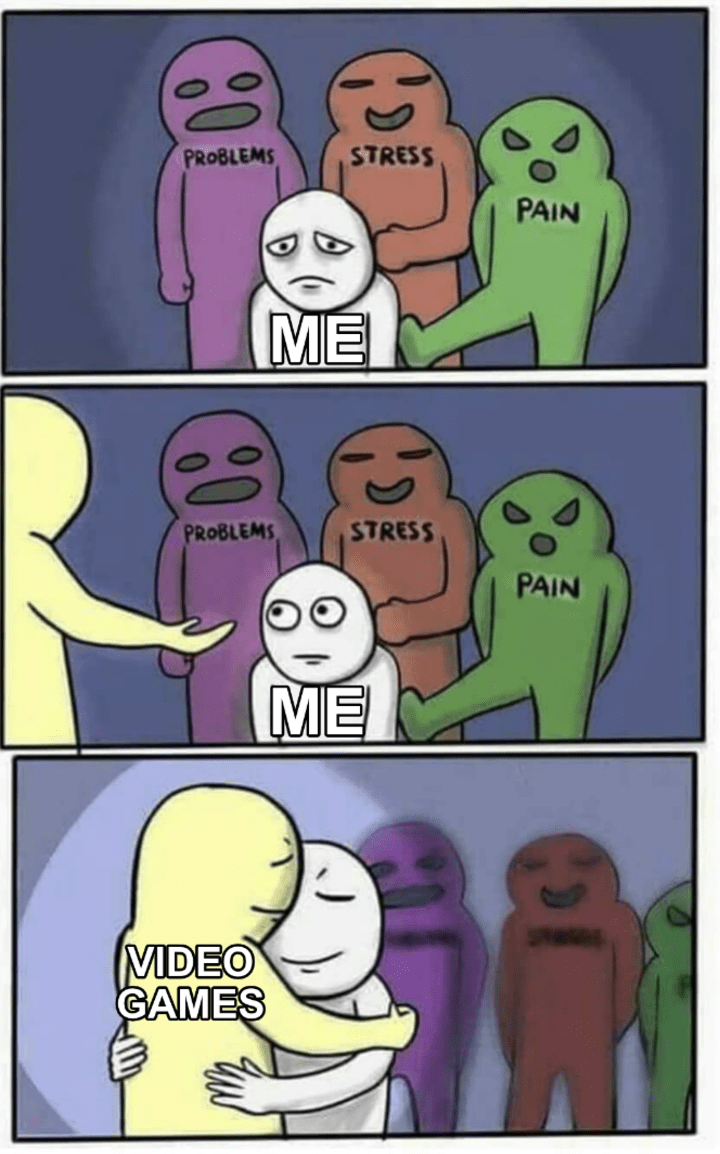 I built my first gaming PC in 2017, and it allowed me to start branching out even more to try games I either couldn't get on console, or try completely different types of games I wouldn't have thought to try with a controller in hand: roguelikes, MMORPGs, solitaire? (shoutout to The Solitaire Conspiracy, superb game).
As much as I love variety, I also appreciate value. I'm happy to splash the cash on a triple-A release on day one if I'm invested in it enough, but I can't say no to a good deal either. Recently, I've been checking out Humble Bundle's new 'Choice' service. If you're not up to scratch on the gaming landscape, HB is a platform that sells video games, as well as eBooks, software and other digital content at flexible, affordable prices.
Their new 'Choice' plan service offers you that flexibility and convenience straight to your email inbox, while also donating a percentage to charity. Since their inception in 2010, HB's community has managed to amass over US$193 million to different causes the world over.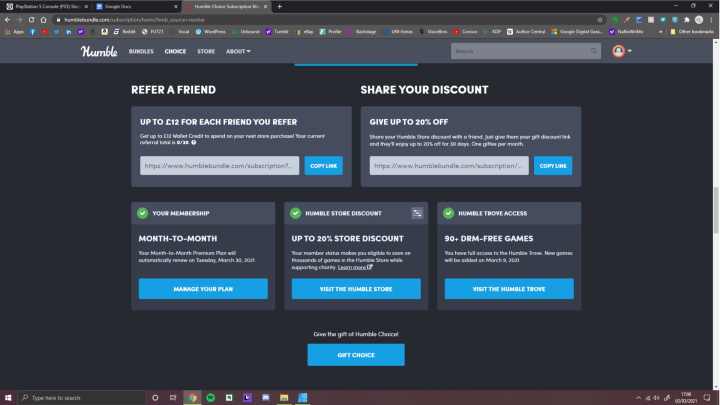 With Choice, you get to choose from up to 12 games every month to keep forever, this month's total has a combined value of over $300. All of that can be yours to keep for $12 a month. Each game comes with a code that you can redeem on Steam, GOG, Uplay, and more.
Humble Bundle Choice offers three tiers of plans that offer different benefits to the user: Lite, Basic, and Premium. Each has a different level of benefits which can suit whichever budget you're working with. All tiers offer you access to the 'Humble Trove' which is a library of 90+ DRM-free games which is getting more and more added to it every month. Active members will be able to access the Trove and download content from it any time they want. I've had a little dabble there myself and picked out a Humble Original titled Roman Sands which looked quite intriguing.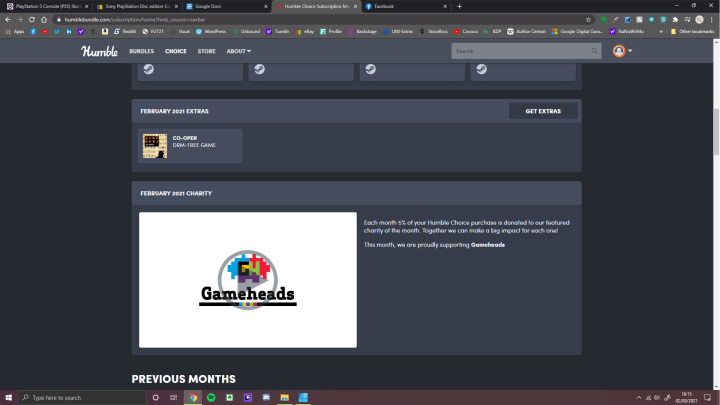 The Lite plan offers you the Trove access as well as up to 10% off all Humble Bundle purchases across the site. So if you come across another bundle of games or computer programs that take your fancy, you can save even more money.
Choice Basic grants you this plus the ability to choose three games from the selection of 12 monthlies to download and keep.
In a currently-running offer, new members to Choice Premium will get the added benefit of keeping all 12 games from the monthly selection and offer up to a 20% discount across all Humble Bundle purchases.
I've redeemed my 12 choices to my Steam library and I'm currently trying out Endless Space 2 and The Wild Eight.
Endless Space 2 is a turn-based strategy, sci-fi 4X game that allows you to take control of one of nine factions, each with their own unique storyline, homeworlds, heroes, and technologies available to them. If you're someone who has never played a turn-based strategy game before, that may sound quite daunting. However, the game offers a comprehensive tutorial to guide you through how the game works and its array of mechanics that all combine to get you into that addicting "just one more turn" cycle. A couple of times I've been distracted writing this to play a few turns myself.
The Wild Eight is a low-poly survival simulator that tasks you with braving the Alaskan wilderness either solo or with a group of players (can you guess how many?). You must stay alive across multiple days and nights, battling harsh climates, dwindling supplies and pesky, mutated wolves.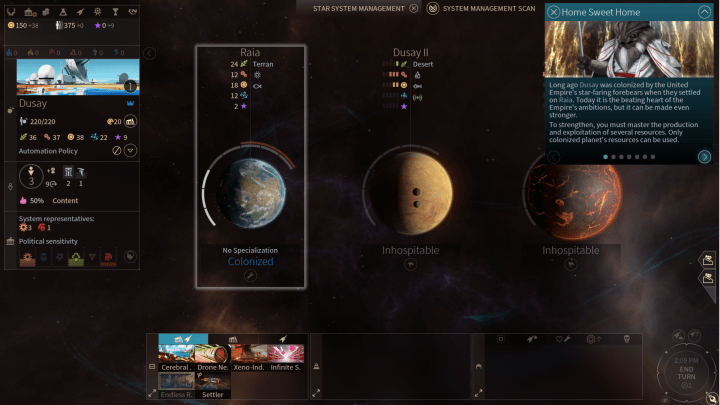 The best thing about Choice really is that even if you can't see yourself liking or wanting all of the games available one month, you're still getting your money's worth. You're typically getting $300+ worth of games every month for only $12; it's a no-brainer to me.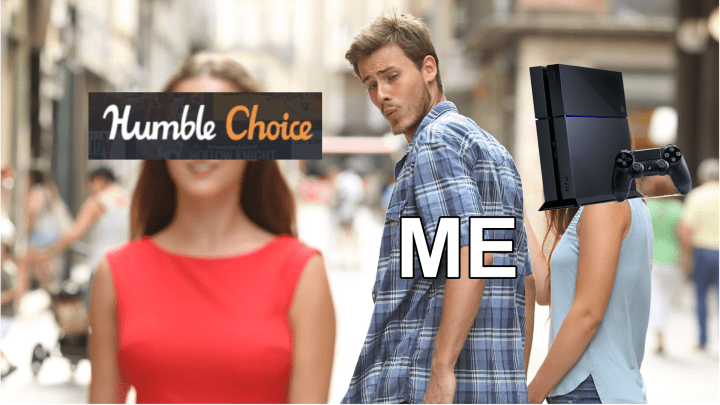 While Lockdown 3 appears to be winding down in time for the summer, my view of the near future remains shrouded in doubt, one thing that will keep me going come rain or shine will be video games. Every so often the toll of the last year can weigh down on me and games offer some of the best forms of escapism. If I can get even more value from what I play all from the convenience of my inbox, then I know where to go: Humble Bundle.

Peter Ellis
24, living in England. A keen lover of films, video games and music. Some argue I'm too sarcastic for my own good, I have no idea what they're talking about.
Twitter: @PM_Ellis1
Insta: @PM_Ellis
See all posts by Peter Ellis →