Here Are Some Interesting News Regarding Overwatch 2's Upcoming Collaboration Event
Get ready for the Overwatch & One Punch Man collaboration.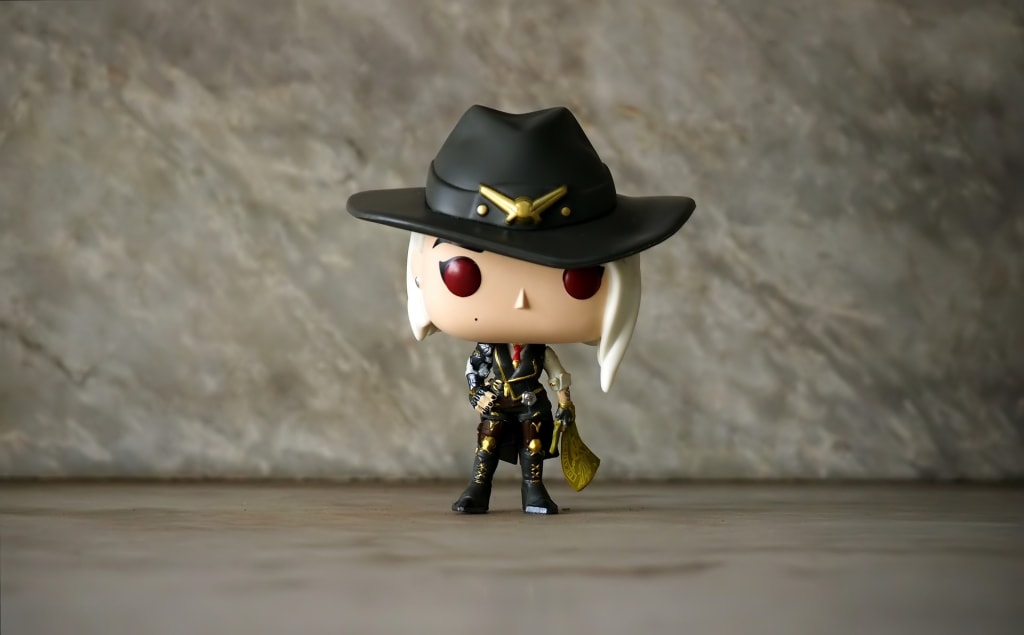 Image by Vinson Tan ( 楊 祖 武 ) from Pixabay
Blizzard's Overwatch 2 is a game that has continued to evolve and expand with live-service updates.
One of the most popular features in live-service games is the Battle Pass, which offers players the opportunity to earn exclusive rewards and cosmetics by completing challenges and reaching certain levels.
However, the Battle Pass is not the only live-service feature that Blizzard is implementing into Overwatch 2.
Who is Overwatch collaborating with?
On March 7, Overwatch is entering the world of IP collaborations with a collection of skins inspired by the popular anime series One Punch Man. According to Blizzard's Overwatch 2 Season 3 blog post, the One Punch Man collaboration will feature "a collection of cosmetics from the beloved anime."
The studio has only revealed one item so far: a Doomfist skin inspired by One Punch Man protagonist Saitama. However, the blog post stated that the studio plans on revealing additional items leading up to the collaboration's release on March 7, with one of the cosmetics being a Legendary skin player could earn through a series of themed challenges.
While this isn't the first time an established character has entered Overwatch as a skin for one of its heroes, this collaboration marks the first time Blizzard has recruited licensed characters from outside the company. This move is not entirely unexpected, as Overwatch VP Jon Spector revealed last summer that the team was interested in exploring Fortnite-style crossovers. He stated the following:
"We've seen some really fun examples out there of games working with other brands or other games […] I'm a big anime nerd myself. I think it's super cool when I see Naruto appear in Fortnite. I don't even play Fortnite, but that's awesome. And as we look at the Overwatch 2 space, those are things that we're interested in exploring. If and when we do that, one of our key values is to do it in a way that feels like a great fit for the Overwatch franchise."
An interesting detail about One Punch Man in the Overwatch universe.
Blizzard has explained the canonical reason behind the upcoming One Punch Man costumes in Overwatch 2.
In an interview with Xbox Wire, Overwatch 2 art director Dion Rogers said that the heroes are not actually becoming One Punch Man characters when they use the crossover skins but are simply big fans of the popular anime.
According to Rogers, "our heroes are basically aware of the anime and are fans too. And they're cosplaying as the heroes." So when players see Doomfist wearing the Saitama outfit, for example, it is because he is an anime fan.
Other Overwatch 2 heroes, such as Kiriko, will also receive skins inspired by One Punch Man characters.
Kiriko's skin will be based on Tatsumaki, or Terrible Tornado, with her outfit swapped to black and her hair turned green to resemble the psychic One Punch Man character.
Interestingly, Overwatch 2 takes place around 2077, and Kiriko is in her early 20s, suggesting that One Punch Man fandom has endured for over 60 years in this universe.
This detail adds another layer to the Overwatch lore and suggests that the anime has remained popular for decades.
Rogers also revealed that many people on the Overwatch 2 team are fans of One Punch Man, which was one of the factors that led to the collaboration. Doomfist even launched a voice line referencing One Punch Man, indicating the team's appreciation for the anime.
More information on Season 3.
In addition to the game's upcoming One Punch Man collection, Overwatch 2 is also getting several new skins as a part of its third season.
Whereas Season 2 offered an assortment of Greek mythology-based cosmetics, Season 3 is focused on Asian mythology.
Included in these skins is the Amaterasu Kiriko Mythic skin, which Blizzard states is "inspired by various deities in Japanese mythology with customizations you can mix and match themed for the moon, the sea, and storms."
These collaborations and new skins are a testament to Blizzard's commitment to keeping Overwatch 2 fresh and exciting for its player base.
The addition of licensed characters from outside the company is a bold move but one that has the potential to bring in new players and keep existing players engaged.
The themed challenges for the Legendary skin are also a great way to keep players engaged and incentivized to keep playing.
The focus on different mythologies for each season is a great way to keep the game's cosmetic offerings diverse and interesting. It also shows that Blizzard is willing to explore different themes and cultures to keep the game fresh and engaging.
Final Words
The One Punch Man collaboration and the new skins for Season 3 are exciting additions to Overwatch 2. They demonstrate Blizzard's commitment to live-service updates and keeping the game fresh and engaging for its players.
The addition of licensed characters from outside the company is a bold move, but one that has the potential to bring in new players and keep existing players engaged. The themed challenges for the Legendary skin are also a great way to keep players engaged and incentivized to keep playing.
Overall, it will be interesting to see what other collaborations and skins Blizzard has in store for Overwatch 2 in the future.
If you enjoy my posts and would like to stay updated on the latest gaming-related news, technology advancements, design trends, and social media insights, I invite you to follow my profile.
I will continue to share my thoughts and insights on a wide range of topics in the world of entertainment and technology.
With that being said, thank you for reading my post, and have a good one.
The original version of this story was published on another platform.
About the Author
I write articles in my field covering gaming, filmmaking, media, technology, and design. You can subscribe to my account to get notifications when I post on Medium and Vocal Media. I support Illumination Integrated Publications as an editor and moderate the Slack Workspace, where you can share your Vocal Stories with thousands of members free of charge. I own and manage two publications, one for gaming and one for YouTube. You may join via my referral link if you are new to Medium. You can also join Vocal Media to share your inspiring stories. I look forward to reading your posts on both platforms.
About the Creator
I specialise in Media, Design, and Filmmaking. I support Illumination Integrated Publications on Medium as an editor and YouTube coordinator. https://www.youtube.com/watch?v=F9DhuGQYbpI& I also own two publications for Gaming and Podcasts.
Reader insights
Be the first to share your insights about this piece.
Add your insights