Great Gifts for Your Favorite D&D Player
When gift-giving season rolls around, don't settle for something generic or boring. Here are some unique gifts for your favorite D&D player.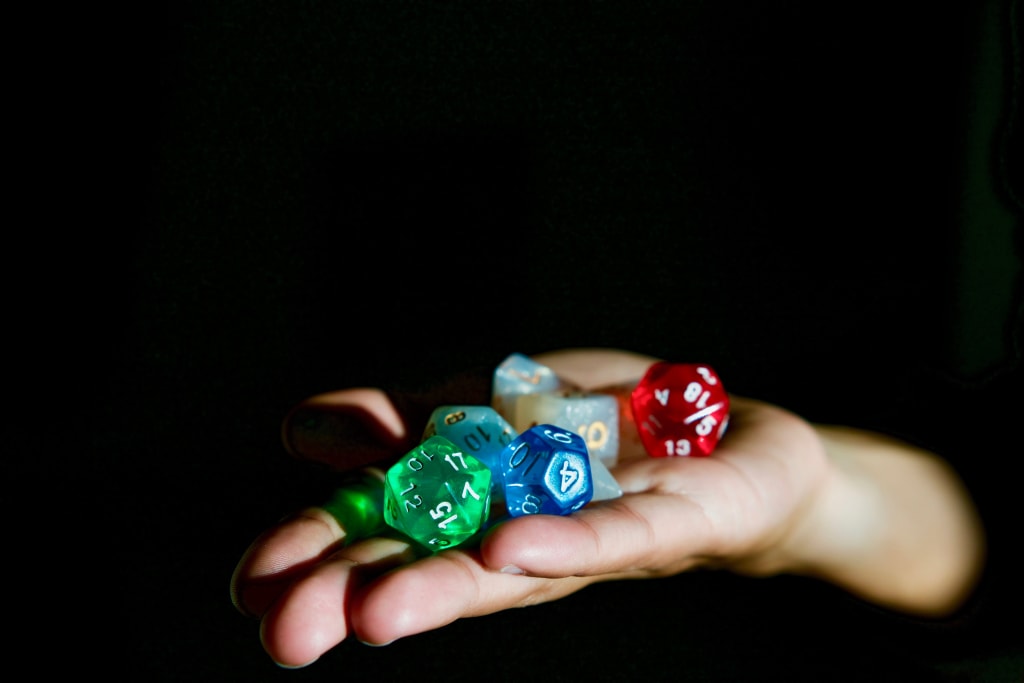 Dungeons & Dragons has emerged from the depths of social relevancy and is now accessible and acceptable to the masses. This means it is likely you have a dungeon master in your life. Whenever Christmas or Chanukah or a birthday rolls around, it can be hard to find good gifts for your favorite D&D player. After all, it's not like they need a new copy of the Dungeons & Dragons manual or another Wizards of the Coast playing field. This list will help you find useful and unique Dungeons & Dragons gifts perfect for any occasion you want to do something special for theD&D player in your life.
A dungeon master can have an incredible amount of power and control over the game. Any time they want, they can throw a rogue event at your party and derail your quest with a malevolent wizard or a pack of orcs. Despite all this power, there is one thing even the strongest dungeon master can't accomplish: telling time without a watch. That's where this Dungeon Master's Watch comes in. Featuring die-shaped pieces and a tabletop map background, this watch makes an excellent gift to get you in good with a new DM. Or you can get it for yourself and make fun of the dungeon master for not having one.
While it may not be among the most creative gifts for your favorite D&D player, there's no denying that a comfortable hoodie is something pretty much anyone and everyone can appreciate. This 100 percent cotton logo hoodie is the perfect way for someone to display their love of Dungeons & Dragons without going over the top with an ostentatious design. The iconic D&D logo emblazoned on the chest of this hoodie is enough to share your love of the game with the world.
Being a dungeon master and creating a D&D campaign can be a thankless job. Often, it's up to them to drive the story and come up with exciting events and activities, allowing the other D&D players to dive into role playing their characters. This new role playing board game from Wizards of the Coast, Dungeons & Dragons: Tomb of Annihilation, is the perfect gift for someone who always gets stuck being DM. It scratches that D&D itch without requiring quite as much time and sacrifice as the original game. Best of all, it can serve as an ideal starter set for a party learning how to get started playing Dungeons & Dragons for the first time.
The Bag of Holding started as a tongue-in-cheek reference to Dungeons & Dragons in naming otherwise conventional backpack. That backpack turned into a high quality line of functional purses and satchels and other manner of Bags of Holding. This model is a messenger bag designed to be suitable for the gamer on the go. Whether it's carrying your dungeon master equipment to your next campaign, or carrying your tablet, a map, and a water bottle around with you at Comic-Con, this bag is one of the most versatile gifts for your favorite D&D player (or for yourself).
Make sure you're nice and clean at the start of a new campaign. These three multi-colored soaps are each shaped like a different die commonly used in Dungeons & Dragons. Namely, this set includes a d20, a d10, and a d8. The soap itself is made of biodegradable food-grade oils and all three pieces are "energy citrus" scented. As an added bonus, each bar of soap contains a real die inside to add to your collection!
If the Dungeons & Dragons player in your life is a fan of nice casual dresses, you won't find a more perfect gift than this d20 tank dress. Constructed of 100 percent viscose, this dress features a repeating pattern of red d20 dice over a black background. The dress also has a zip-up back and an elastic waist to help ensure a quality fit. Perhaps most importantly, this baby has pockets for holding actual d20s or, you know, anything else.
I'm not saying semi-formal Dungeons & Dragons evening events are super common, but don't you want to be prepared for when one comes along? These Dragon Claw Stud Earrings are just the thing to bring your formalwear to the next level. The creative design of these stud earrings features a gold-colored dragon's claw grasping a d20. As an added bonus for those D&D players with nickel allergies, these earrings are made entirely of surgical grade stainless steel.
Any D&D player can tell you how frustrating it is to roll a "1" on that d20. The only way to successfully cope with a critical failure result is through humor. After all, some critical failures actually can be pretty comical, like accidentally tossing your sword into a ravine when you're just trying to put it back in its sheath. Sometimes, instead of getting upset, you just have to say "Crit Happens," and move on. This 100 percent cotton tee shirt is an excellent reminder of that.
Sometimes we all need a little encouragement in life. This complementary pair of d20 dice light up and flash when you roll a critical hit, serving as your own personal applause when you make a good roll. Even when the battery wears out (which will take several years), these are of course still perfectly serviceable dice with attractive sun- and moon-inspired designs, making them perfect gifts for your favorite D&D player.
This belt and wallet gift set is the perfect amount of subtle to proudly display one's love for Dungeons & Dragons without feeling too goofy or costume-y. The belt and wallet are made out of the same high quality canvas material, which features a tasteful d20-inspired pattern. Driving home the dice imagery is an oversized metal d20 belt buckle and a smaller matching d20 emblem on the bifold wallet. If the D&D player in your life has ever been known to wear pants or use money, this matching d20 belt and wallet set is the perfect gift for them.
product review