Genshin Impact 3.6 Update: New Characters Baizhu and Kaven Confirmed, Special Program Livestream Date Revealed
Learn about the upcoming Genshin Impact 3.6 update, featuring two new Dendro characters, their unique abilities, and release date for the Special Program livestream event.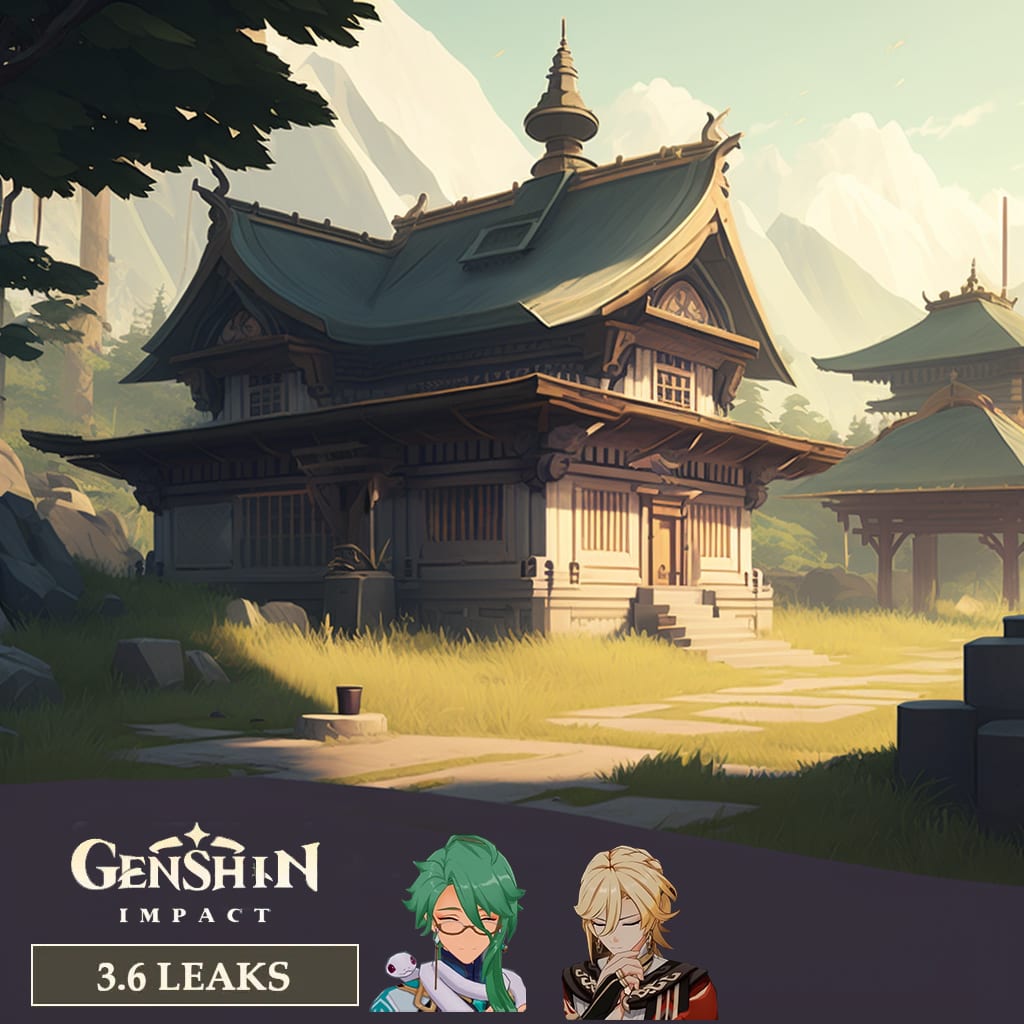 Genshin Impact fans have eagerly been awaiting the release of the game's 3.6 updates, and the wait is almost over. The developer, HoYoverse, has announced that the Special Program event for update 3.6 will be held on March 31 at 08:00 AM (UTC-4). This event is an opportunity for players to get a sneak peek at the upcoming content, including new regions, characters, and weapons.
One of the most exciting aspects of the update is the addition of two new characters, Kaven and Baizhu. Both characters are Dendro users, which is a relatively new elemental type in the game. Baizhu is confirmed to be a five-star character, while Kaven will be a four-star character. The fact that they are both Dendro users means that they could both be featured on the same Limited Character Banner, making it easier for players to add them to their roster.
Baizhu, the owner of the Bubu Pharmacy in Liyue, is a new Genshin Impact healer. It makes sense for him to be a healer given that he owns a pharmacy. According to rumours, Baizhu's kit will be heavily focused on his Elemental Burst, Holistic Revivification, which equips the active character with a powerful shield that can regenerate itself every 2.5 seconds. This shield provides damage absorption and a powerful healing effect, making it a rare and valuable addition to the game.
Players can expect to see Baizhu in the second part of Genshin Impact update 3.6, which is rumoured to drop around April 30. He is expected to be featured alongside the Cryo user Ganyu. The fact that the artwork in the tweet announcing the Special Program event features the Dendro Archon Nahida lends more credibility to rumours that she will receive her first re-run in 3.6. Nahida is expected to be joined by another Sumeru character, the Hydro user Nilou, on the update's first banner.
Many players have expressed concern about the timing of Baizhu's banner. Some feel that HoYoverse should have delayed his release since they will likely spend most of their Primogems on Nahida, who is considered a must-have character for team compositions that rely on Dendro application. However, others are excited to have the opportunity to add another Dendro user to their roster and are looking forward to seeing what Baizhu's kit has to offer.
In addition to the new characters, Genshin Impact's 3.6 updates will also introduce new regions and weapons. It's unclear what these regions will be, but players are already speculating about the possibilities. Some have suggested that the update could introduce the region of Inazuma, which has been teased in previous updates. Others believe that we could see the addition of a new region entirely.
As for the new weapons, players can expect to see a mix of new five-star and four-star weapons. The exact details of these weapons have not yet been revealed, but players are already excited to see what they will be.
Another exciting aspect of the Special Program event is the opportunity to receive promotional codes. HoYoverse typically offers at least three promotional codes during these events, each of which includes 100 Primogems and valuable character progression materials. These codes are a valuable resource for players, especially those who are F2P or who don't want to spend money on the game.
In conclusion, Genshin Impact's 3.6 updates are shaping up to be one of the most exciting updates yet. With the addition of two new Dendro characters, new regions, and new weapons, there will be plenty for players to do in this new 3.6 update.
About the Creator
Welcome to Feta Geek News, the ultimate destination for all things geeky and exciting! Our channel is dedicated to delivering you the latest and most thrilling news from the world of technology, gaming, science, and pop culture.
Reader insights
Be the first to share your insights about this piece.
Add your insights