Industry Evolution
Gaming and Tech: What's Going On This Week?
29/05/2020
Hey, things are a little bit crazy right now in the news and general politics, especially in the UK (thank you, Dominic Cummings). Skip to the end for a list of some brand new releases. So please enjoy the latest games and tech news for this week!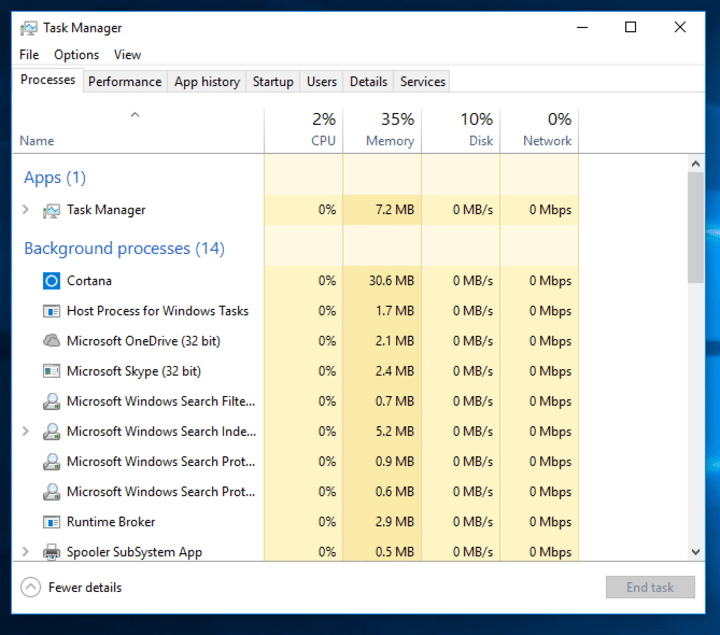 The Creator of Task Manager Reveals Secret Functions!
Not specifically week the creator of the well beloved task manager, David Plummer if you didn't know (I didn't), posted on Reddit to clear up some task manager related mysteries. There are functions no-one knew about! One particularly useful function is:
If Task Manager ever hangs or crashes, start another by pressing ctrl-shift-esc.
This one could have been a big help for so many situations, but now you know. Another thing he added in at the bottom which made me personally twitch with nostalgia was:
I also wrote/ported Space Cadet pinball, zip folders, worked on start menu, shell, calc, ole32, product activation, and some other stuff. I was in MS-DOS before that but I doubt anyone is still supporting MS-DOS!
Ah, that's where that pinball game came from. Folks, we have a hero on our hands.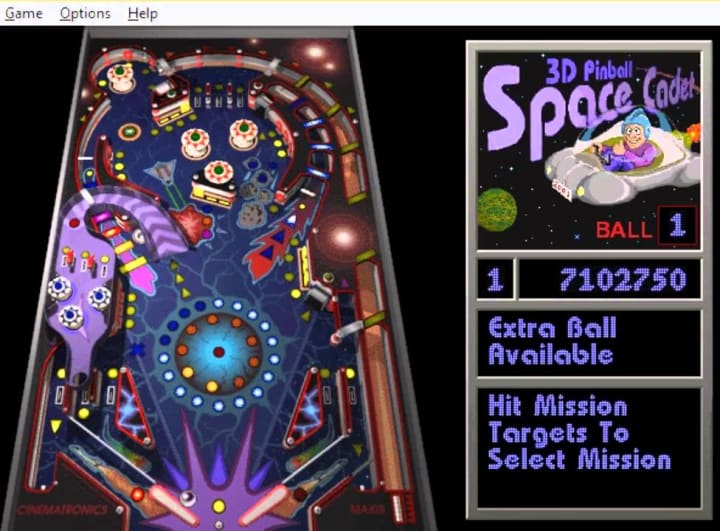 Check out the Reddit post for the full list of secret commands (and maybe give David a medal while you're there, he deserves it.)
The PS5 is Ramping Up
According to Eurogamer, devs are being told that any game submitted for certification must be PS5 compatible from the 13th of July (about 2 weeks from now). Any games that are updated or patched after that don't have to be PS5 compatible but it is highly recommended by Sony. They're confirming what the compatibility testing will entail, but as of right now we know;
A game will be deemed compatible with PlayStation 5 only if its submission code runs without issues on Sony's next-gen machine, and provides the same features on PS5 as it does on PS4.
So if you (playing PS4) and a friend (playing PS5) both purchase Cyberpunk 20177 which is set for release in September this year, the game should play exactly the same on both consoles with no added or removed features.
We're clearly gearing up for that PS5 release and by the sound of it, we should have a whole slew of games compatible at launch!
Sony will hold a new PS5 reveal event titled The Future of Gaming on Thursday, June 4 at 1pm PT / 4pm ET / 9pm BST on their Twitch and YouTube channels.
'30 Miles to Barnard Castle' Showing Yet Again How Games are a Medium for Political Commentary
One very bold creator decided, using the PS4 game Dreams, to recreate our man Dominic Cummings' trip from Durham to Barnard Castle during lockdown which has been one of the most talked about stories of the past few weeks. In the game, you drive down a road and avoid obstacles with your blurry eyesight. Dominic Cummings, for those of us who aren't from the UK, is one of the Prime Minister's top aides who has been accused of breaking lockdown and not being punished while others have been fined. He drove from London to Durham (260 miles) to 'isolate' at his parents home - and then from Durham to Barnard Castle (30 miles) a sightseeing location.
He claimed that the trip to Barnard Castle on 12 April was made to test his eyesight, rather than for leisure or sightseeing purposes, before the family returned to London.

Mr Cummings also went to work in Westminster while his wife was ill and visited a hospital to pick up his son after developing Covid-19 symptoms. (The Independent)
'30 Miles to Barnard Castle' is a wonderful little morsel of satire for anyone equally angry at Mr Cummings.
Eat the rich, as I always say.
New Releases This Week:
Saints Row: The Third Remastered - Steam, Xbox One, PS4 and Switch
Steelport, the original city of sin, has never looked so good as it drowns in sex, drugs and guns. The Third Street Saints are at the height of power and they are yours to control. This is your city. These are your rules.
Those Who Remain - Steam, Xbox One, PS4 and Switch
Confront uncomfortable horrors, keep your sanity in check and survive the night in this story-driven first-person psychological-thriller.
Minecraft Dungeons - PC, Xbox One, Xbox Games Pass, PS4 and Switch
Explore the action-packed, treasure-stuffed levels—all in an epic quest to save the villagers and take down the evil Arch-Illager!
Maneater - Steam, Epic Games, Xbox One, PS4 and Switch
Eat, explore and evolve in an open world action RPG. Play through a full narrative, story-based campaign narrated by Chris Parnell. (Saturday Night Live, 30 Rock, Rick and Morty and Archer)
The Persistence - PS4, PSVR, Steam, Steam VR
The persistence is a 1st person stealth-survival horror, rogue-like game. Each time the player dies they are given the chance to upgrade their core stats, thus improving their chance of success in the next life.
Hey! If you liked this please consider giving a like and a tip to show your support as well as show me what kind of articles people enjoy!