Gaming IRL
Game Releases that Affected Porn Traffic
Yes. It's a thing. These game releases affected porn traffic over the years.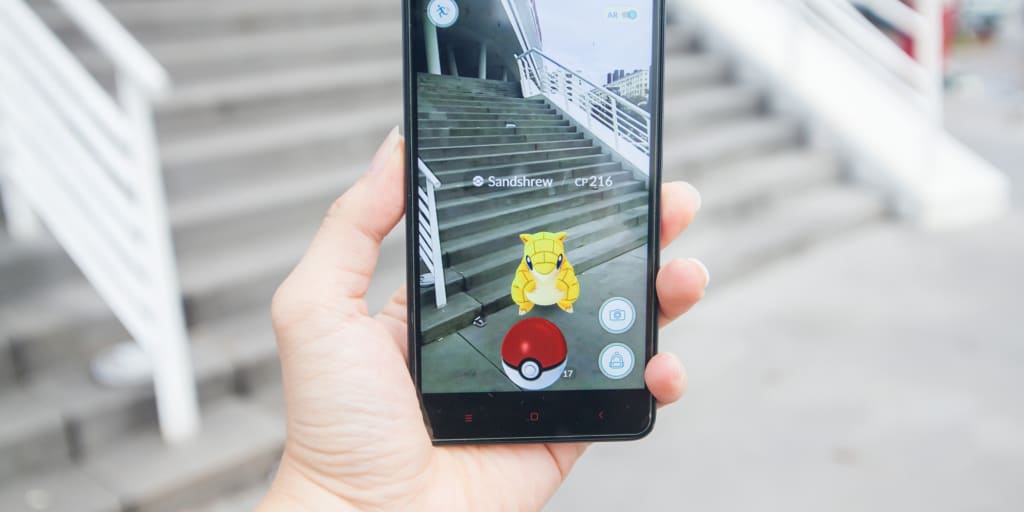 With a better understanding of the internet, we have a better understanding of the public's porn viewing habits – from their weird kinks and fetishes to which video game console they view porn from – but one interesting ability we've developed is to determine how game releases affected porn traffic over the last few years.
While we can never determine the porn statistics of yesteryear (How, for example, did the Wii's release decrease PornHub traffic?), we have now been able to analyze how every major game release has affected porn search habits. Sometimes, porn traffic decreases, while, other times, people look for special kinds of porn in conjunction with a new game. When we look at all the game releases that affected porn traffic, it becomes clear that games and porn are more linked than it once appeared.
The Nintendo Switch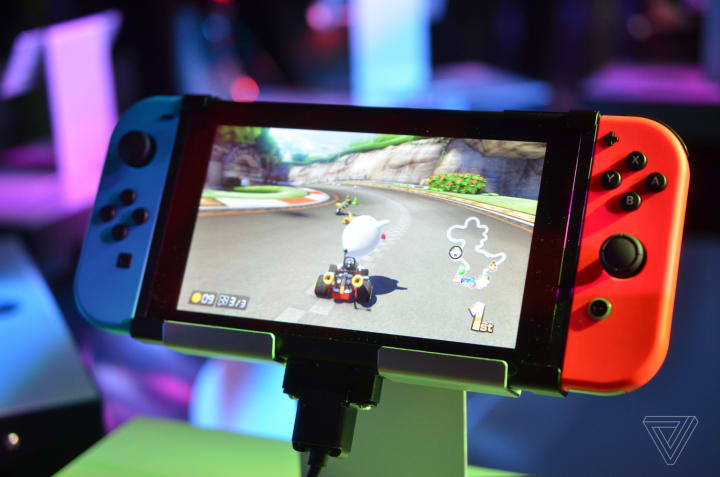 Nintendo has always been pretty sufficient at curbing your porn viewing habits. Case in point: the Nintendo Switch. Nintendo's prior console, the Wii U, while popular enough among gamers failed to make a huge surge in the market.
But they upped their game with the Switch. Upped it so much that many chronic masturbators found something else to do with their hands.
Legend of Zelda: Breath of the Wild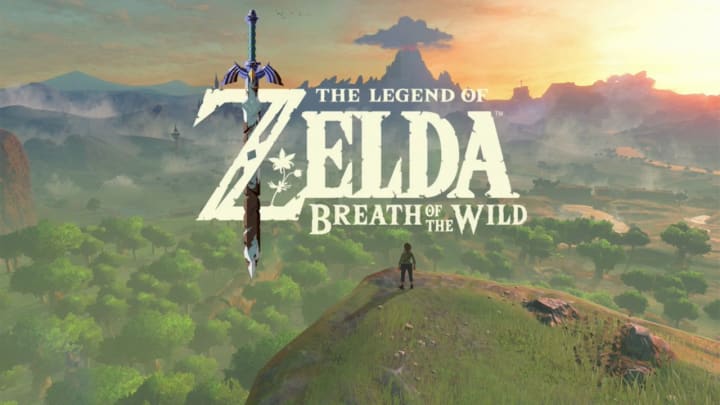 Closely following the Switch's release was the newest Legend of Zelda game, which, likewise, spurred any porn viewing habits so players could, instead, explore Hyrule (though a few thirsty players did enjoy dressing Link up in sexy outfits).
It followed the Switch's release so closely that its statistics blurred with its own, leading to nearly 20% less porn traffic than usual.
But there were a ton of more searches for Link and Zelda porn. Like, over 160% more.
Mario Kart 8 Deluxe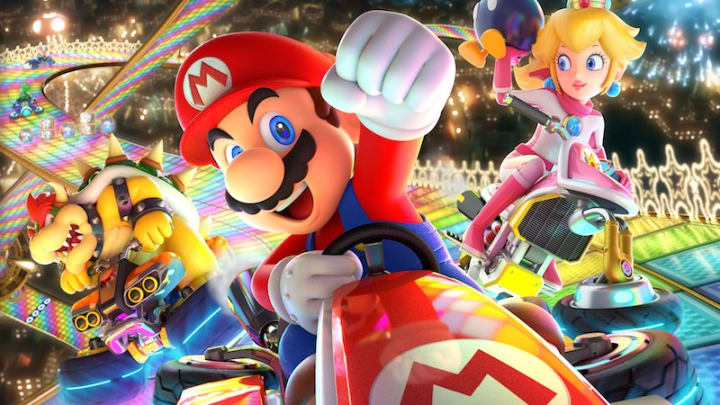 Again, Nintendo comes to destroy your porn viewing habits. Upon release, Mario Kart 8 Deluxe kept many players off of Pornhub, and kept them on the Nintendo Switch.
As should be the trend, another one of the Switch game releases affected porn traffic. In this case, upon release of Mario Kart 8 Deluxe, porn traffic was down by 50%. This tells us that lots of Nintendo fans watch porn. Or, rather, that everyone loves Nintendo because it is awesome.
That, and the Switch is incredible.
Overwatch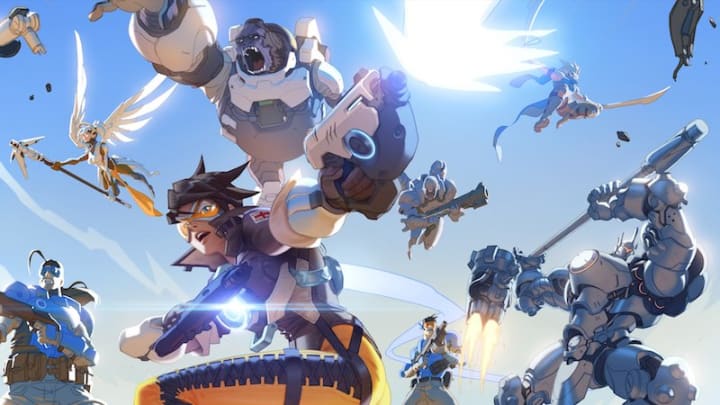 Overwatch is one of my favorite recent games, in part because of the cast of characters. They're all so cool and awesome. Some of them are adorable. And a few? Well, a couple are kinda hot.
And apparently I'm not the only one that thinks so. There was an 817% increase in Overwatch porn searches the day of the game's release. Of all the characters, Tracer seemed to get the most attention, perhaps because she's the mascot.
Blizzard, however, has gone out to squash most attempts, but, thankfully, she can't stop every sexual deviant with access to Google...
Fallout 4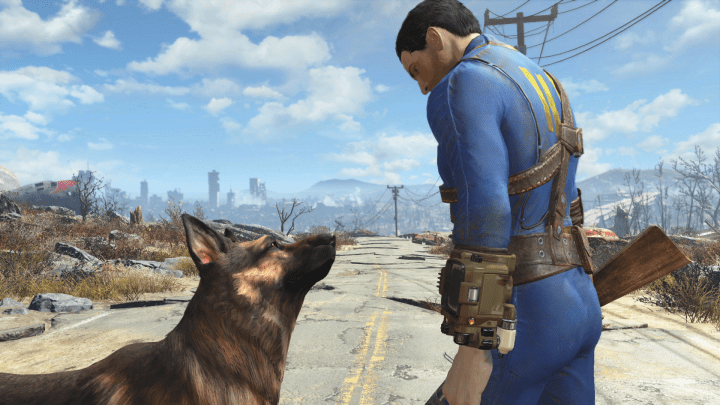 Fallout 3, Fallout New Vegas, and Fallout 4 all resulted in players leaving behind their joysticks to play with... well, people don't use joysticks anyway nowadays, so this joke is pretty stupid and failed to land.
The point is this: when Fallout 4, one of the most anticipated sequels to any gaming franchise, hit shelves, players decided that, yes, they'd rather return to a land of mutation, monsters, and death than look at butts for another second. There was a 10% decrease in porn traffic.
In part because Fallout 4 has one of the coolest dogs in any game ever. I don't care what you say – the dog in Fallout 4 is awesome.
Pokemon Go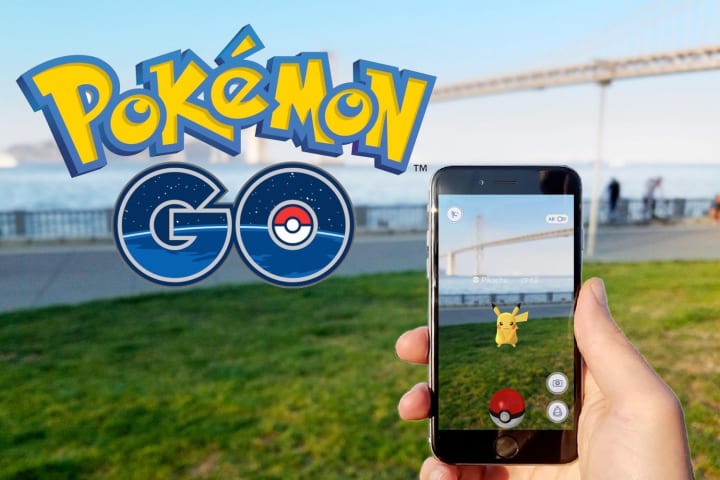 Interesting fact: more people have Pokemon Go on their phone than they do pornography apps.
Not surprisingly, when Pokemon Go was released, more and more players went outside to hunt for Pokemon, and didn't stay inside to help teach their Metapods to harden. So, yes, this did overshadow the porn industry...
This is one of those game releases that affected porn traffic by increasing one specific kind of search. Specifically, lots and lots of people started looking up Poke-Porn. Yes, it exists. If you didn't realize that, then you clearly have not been on the internet very long. Welcome, stranger! Please, for the sanctity of your pure, innocent mind, don't stay.