Exploring Nintendo Eshop's New Year Sale - The Top 5 Best And Worst Digital Deals
What Would Your List Be?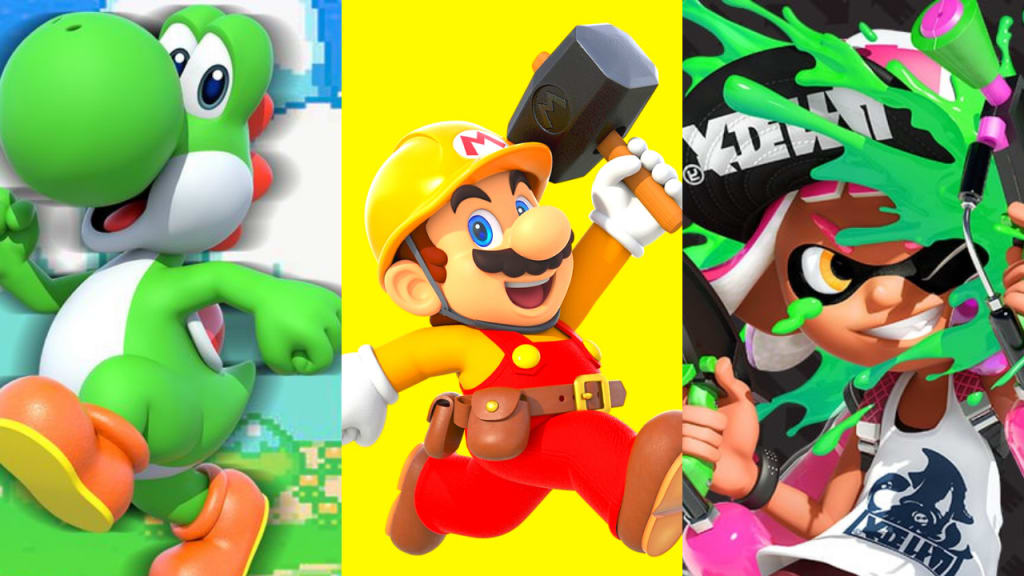 Written By Christopher D. Horton
Nintendo's 2021 New Year Sale is upon us, and once more, is touting many great deals. Nintendo so rarely puts out great deals on their first-party games, so how have they done this year? Today we will look at the Top 5 best and worst deals of this year's Nintendo New Year Sale.
Before we get to those lists, let us look at a few of the first-party titles on sale. Nintendo is famously a bit stingy when it comes to their first-party titles; they seemingly never go on sale. When a Nintendo sale pops up, it's always worth diving in and seeking out what kind of first-party deals they have included.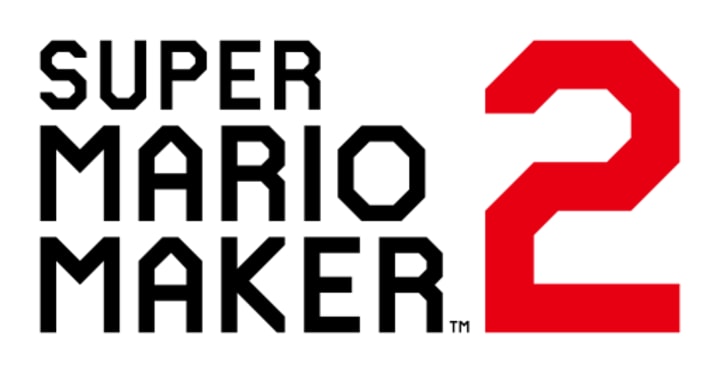 The first game that caught my eye was Super Mario Maker 2. Usually $59.99, this game is currently on sale for $41.99. Super Mario Maker 2 is a must buy at that price; with hours upon hours of fun, any Switch owner should have a copy of this game installed on their console.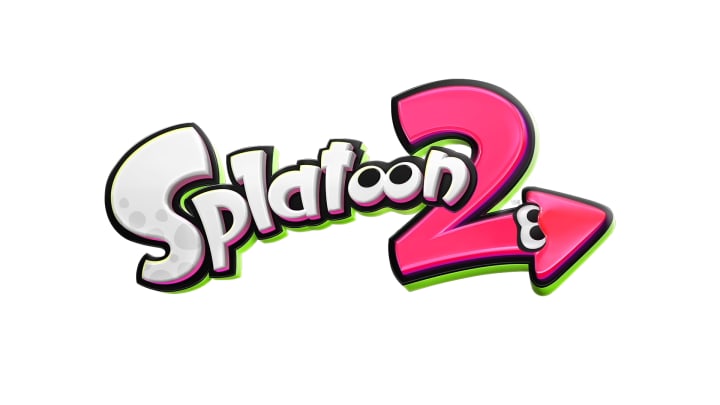 Another first-party title bound to get some attention in this year's sale is Splatoon 2, on sale for $41.99. Although the game has been out for over three years, Nintendo manages to keep gamers interested with consistent updates and events, like Splatfest. Splatfest is a periodical event where players choose sides and represent their side in online battles to see who will reign supreme.
A new event is going live today, January 15, 2021, and ends on January 17, 2021. The first Splatfest of 2021 is Mushroom Kingdom-themed to celebrate the Super Mario Bros 35th Anniversary. Players who compete in this Mario themed Splatfest will have the opportunity to receive a commemorative Super Mario Bros. 35th Anniversary coin.
To compete for the Super Mario Bros. 35th Anniversary coin challenge, players need to go over to Nintendo's website and sign up. Click that link to find out more details of this event.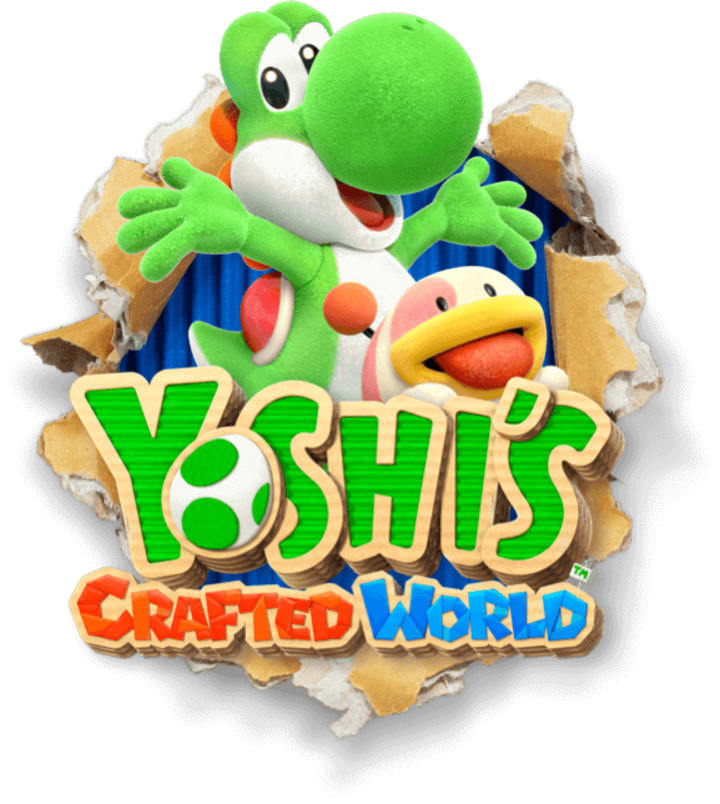 The last first-party title I would like to mention is Yoshi's Crafted World. Having sold almost two million copies, Yoshi's Crafted World is sitting at the same $41.99 price point as the other two games mentioned above. I highlight this game because it is excellent for children with its relaxing music, super cute exterior, and easy difficulty. I feel Yoshi's Crafted World is also fantastic for adults looking for a relaxing game to enjoy at the end of a long day.
Now, let us get to The Nerd Habit's Top 5 best and worst deals of the 2021 Nintendo Eshop New Year Sale. I will start with the worst deals and give you a brief reason for selecting each game for this not-so-prestigious list.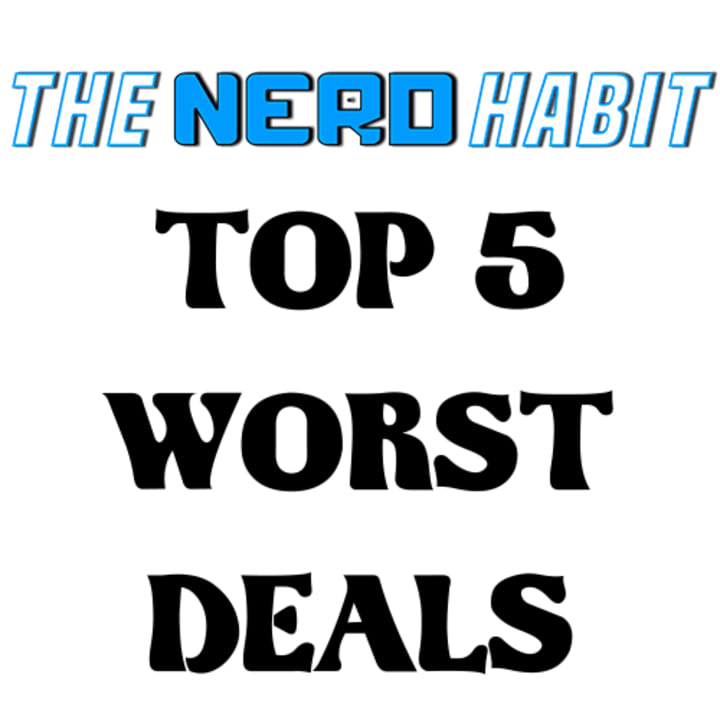 1. Ori And The Will Of The Wisps. Sale Price: $25.29, Regular Price: $29.99. Why? Will Of The Wisps is a solid game but only takes, on average, twelve hours to complete. Expecting a good deal, I would only consider purchasing this title at $19.99 or less for a big sale event.
2. Clubhouse Games ™: 51 Worldwide Classics. Sale Price: $27.99, Regular Price: $39.99 Why? Clubhouse Games is a great time killer with its simple collection of family-style board and card games. However, the games that make up this collection have been around for literal centuries. I would expect to pay no more than $14.99 for a group of games like this in an online digital game sale.
3. ARMS. Sale Price: $41.99, Regular Price: $59.99. Why? ARMS is a great example of Nintendo's reluctance to markdown their first-party titles. There is not much meat on this game's bones, taking an average of one hour and forty-five minutes for most gamers to complete the main story. Online play is where the gameplay shines, and a $19.99 price point would get more gamers into the ring.
4. Terraria. Sale Price: $14.99, Regular Price: $29.99. Why? This nearly ten-year-old game is a classic and is beloved by many gamers. Despite that, Terraria is obviously benefitting from the Nintendo Bump, as you can purchase this game on other services for $9.99 or less…and it is ten years old to boot. Ten.
5. Brothers: A Tale Of Two Sons. Sale Price: $10.49, Regular Price: $14.99. Why? I am reluctant to put this game on the list because it is a unique, brilliant experience. I played this game on PC six years ago, and I still have fond memories of playing it today. But, if I critique other games based on length of play and price, I must do the same here. Brothers only requires three to four hours to complete. A $4.99 price tag seems more appropriate for this kind of sale based on game length and its seven-year age.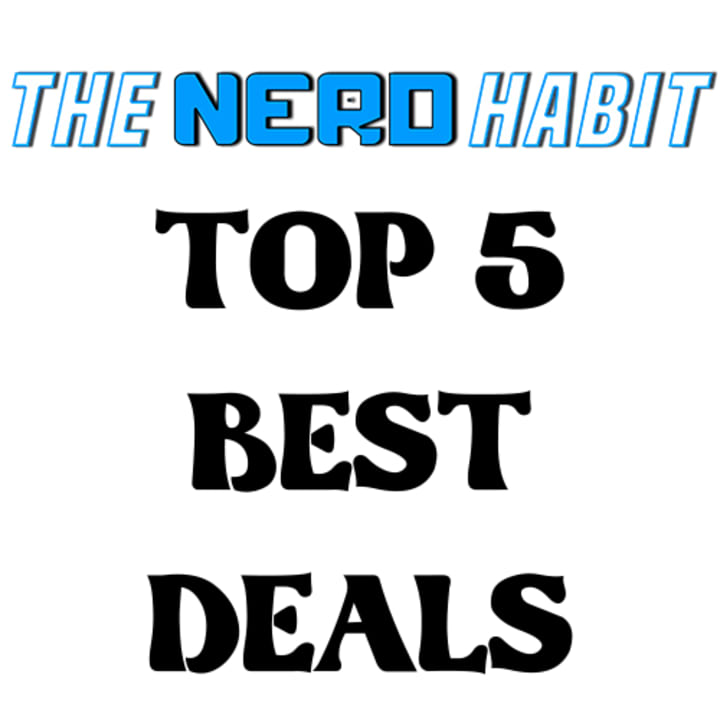 1. Super Mario Maker 2. Sale Price: $41.99, Regular Price: $59.99. Why? This game is amazing; that is why.
2. Immortals Fenyx Rising. Sale Price: $39.99, Regular Price: $59.99. Why? Simply a great deal for this game. If you are a Legend Of Zelda: Breath Of The Wild fan, the similar gameplay will not leave you disappointed. Purchasing this game, especially at the $39.99 price, is a steal.
3. Splatoon 2. Sale Price: $41.99, Regular Price: $59.99. Why? As noted earlier, this Nintendo classic is still widely played, greatly supported, and offers many hours of online gameplay.
4. Okami HD. Sale Price: $9.99, Regular Price: $19.99. Why? At this price, you should immediately throw a ten-dollar bill at your Switch to buy this beautiful game. Thirty-six hours of stunning gameplay awaits you.
5. Yoshi's Crafted World. Sale Price: $41.99, Regular Price: $59.99. Why? It is not often you will find this solid of a Nintendo first-party title at such a great price. Pick this one up for your kids or for the kid inside of your heart.
Nintendo's New Year Sale lasts through January 21, 2021.
I hope you enjoyed this list, but I would love to hear your opinion. Please visit us at The Nerd Habit Facebook page and let us know what you think about these Nintendo New Year Sale best and worst of lists and what your choices would be.
So urce(s):
nintendo
About the author
The Nerd Habit is a collaborative group of writers who love all things nerd. We write about the latest happenings in nerd/geek culture as well as short fiction.
Our 2022 Team:
Christopher D. Horton, Hani Masry, Jerah Rose, Whitney Thompson
Reader insights
Be the first to share your insights about this piece.
Add your insights