Elden Ring's First Expansion, "Shadow of the Erdtree," Has Officially Been Announced
"Shadow of the Erdtree" could be set before the main storyline.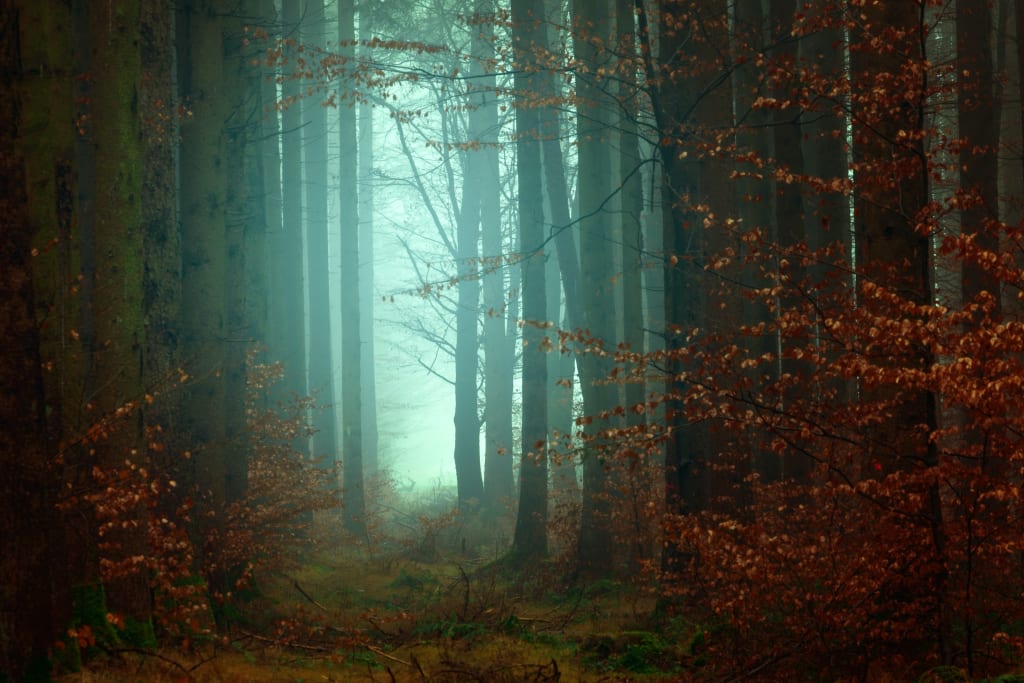 Photo by Johannes Plenio on Unsplash
In a previous post titled Colosseums Are Coming to Elden Ring in a Free PvP Update, I spoke about the first major update to Elden ring consisting of an online PvP game mode. In this post, I will talk about Elden Ring's upcoming expansion, which was recently announced.
What is Elden Ring?
Elden Ring is a role-playing action game developed by FromSoftware and published by Bandai Namco Entertainment.
It is set in a world created by Hidetaka Miyazaki, the creator of the Dark Souls series, and George R.R. Martin, the author of A Song of Ice and Fire.
The game features an open world and incorporates elements of fantasy, mythology, and horror.
Players create their character and embark on a quest to defeat powerful enemies and restore the Elden Ring, which has been shattered, causing an imbalance of power in the world.
Elden Ring is known for its challenging gameplay, complex storytelling, and immersive world-building.
About Elden Ring's expansion update
Bandai Namco and FromSoftware recently announced that Elden Ring's first expansion, called Shadow of the Erdtree, is currently in development.
While not much is known about this expansion, a piece of concept art has been released featuring a character riding Torrent, the in-game steed, through a field filled with illusions of gravestones.
In the distance, the Erdtree can be seen with a substance leaking from it that looks like deathblight sap.
Upon analyzing the concept art, some fans have speculated that this expansion might be a prequel to the main story of Elden Ring.
The character in the concept art appears to be Miquella, the brother of Malenia and one of the Empyreans, who is cursed to be forever young.
Miquella created the Haligtree to purge the rot from Malenia, but despite receiving a gift of gratitude from his father, Radagon, he abandoned fundamentalism when it failed to treat Malenia's accursed rot. This led to the beginning of the unalloyed gold.
In the events of Elden Ring, Miquella is imprisoned by Mohg, Lord of Blood, and can be seen in a cocoon-like form in the boss room. Mohg apparently wants to make Miquella a god, but Miquella is not interested.
However, Sir Gideon Ofnir confirms that Miquella is still alive. Therefore, it is possible that the expansion could explore Malenia's origins and the doomed quest to save her before the events of the main game.
It is important to note that this is all speculation and could be completely wrong. FromSoftware is known for its cryptic storytelling and leaving room for interpretation, so it is difficult to say for certain what the expansion will entail based on just one piece of concept art.
Regardless, players eagerly waiting for an expansion to Elden Ring can finally rest easy knowing that one is in the works.
Elden Ring is a remarkable game with ruder health thanks to some clever post-launch support. It has been a year since the game's release, and now is a perfect time for players to replay it and experience all that it has to offer once again.
Final Words
The announcement of Elden Ring's first expansion, Shadow of the Erdtree, has sparked speculation among fans about what it might entail.
The concept art featuring Miquella riding Torrent through illusions of gravestones and the leaking deathblight sap from the Erdtree suggests a possible prequel to the main story of the game.
However, it is important to remember that this is all speculation, and we will have to wait for more information to be released to know for certain what the expansion will include.
If you enjoy my posts and would like to stay updated on the latest gaming-related news, technology advancements, design trends, and social media insights, I invite you to follow my profile.
I will continue to share my thoughts and insights on a wide range of topics in the world of entertainment and technology.
With that being said, thank you for reading my post, and have a good one.
The original version of this story was published on another platform.
About the Author
I write articles in my field covering gaming, filmmaking, media, technology, and design. You can subscribe to my account to get notifications when I post on Medium and Vocal Media. I support Illumination Integrated Publications as an editor and moderate the Slack Workspace, where you can share your Vocal Stories with thousands of members free of charge. I own and manage two publications, one for gaming and one for YouTube. You may join via my referral link if you are new to Medium. You can also join Vocal Media to share your inspiring stories. I look forward to reading your posts on both platforms.
About the Creator
I specialise in Media, Design, and Filmmaking. I support Illumination Integrated Publications on Medium as an editor and YouTube coordinator. https://www.youtube.com/watch?v=F9DhuGQYbpI& I also own two publications for Gaming and Podcasts.
Reader insights
Be the first to share your insights about this piece.
Add your insights