Destiny 2: Beyond Light
A New Chapter in Destiny Begins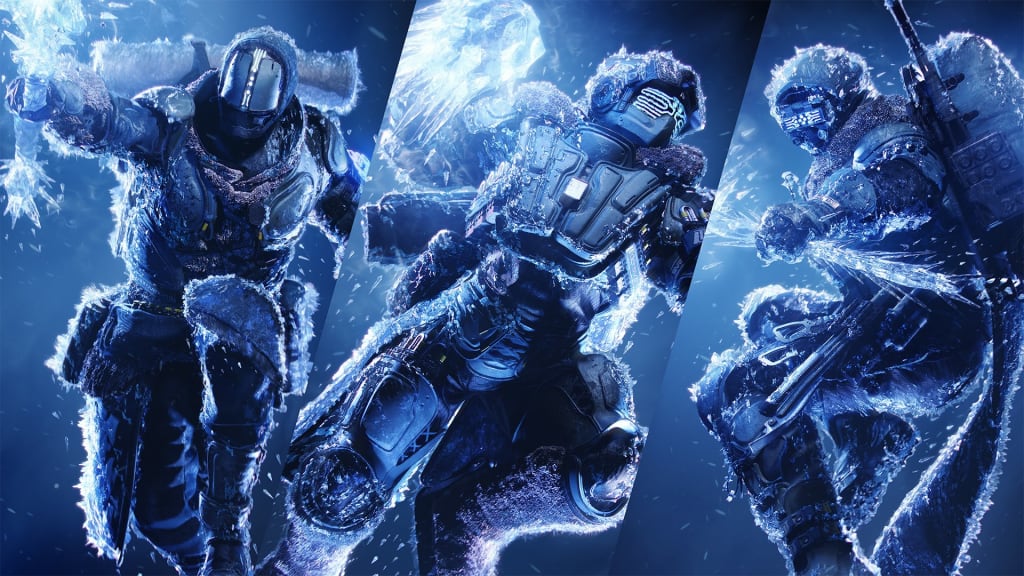 Destiny 2: Beyond Light | Season 12 - Warlock. Titan. Hunter.
The Fall Expansion for Destiny 2 was delayed from a typical Release Date in September to Tuesday, November 10, 2020. Because the Fall Expansion usually brings huge changes to the game, players were busy checking off things to do in the game before these changes were made. Destiny 2 went offline for 14 hours starting Monday night.
Storage.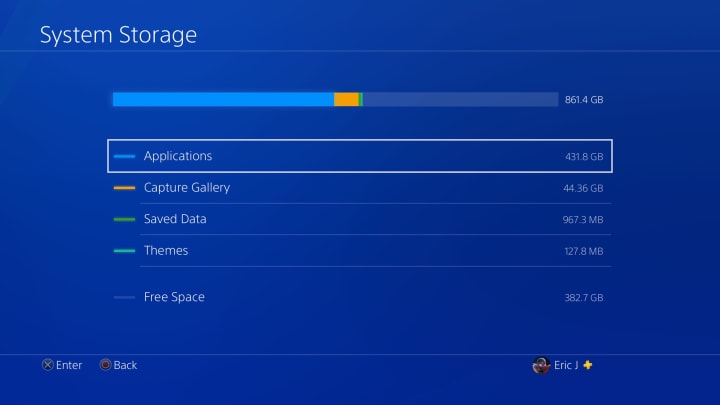 Players will need about 70Gbs of Storage space to download the Destiny 2: Beyond Light Expansion. Throughout the year, I periodically organize the storage space on my 1 TB PS4 Pro. Basically, this means deleting any games that I don't play very often. PlayStation Network still keeps a record of all of your purchases. So, even when you uninstall a game, you don't have to buy that game again to reinstall it. This is simply a great way to save storage space especially if you don't have an external hard drive.
Season Ending.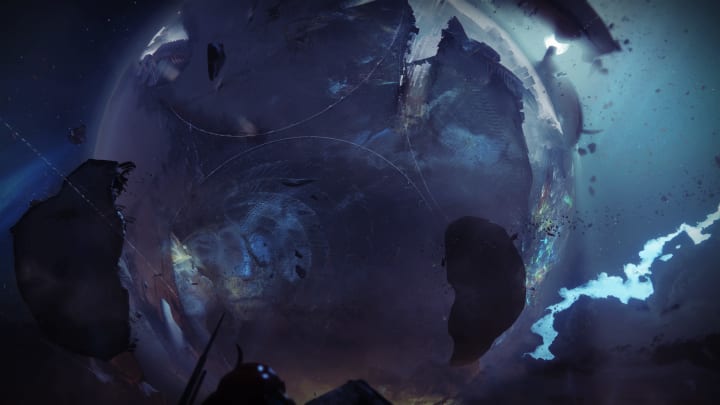 The Red Legion caged the Traveler at the beginning of Destiny 2's origianl Story Campaign. At the end, the Traveler broke free from this cage, which resulted in it being fractured. Fragments of the Traveler orbited it for several Seasons since then. Players understood that the Traveler was no longer dormant. However, we have not seen it respond until the very end of Season 11.
As you can see in the image above, a strange gel appears over its crevices implying some type of healing process was taking place.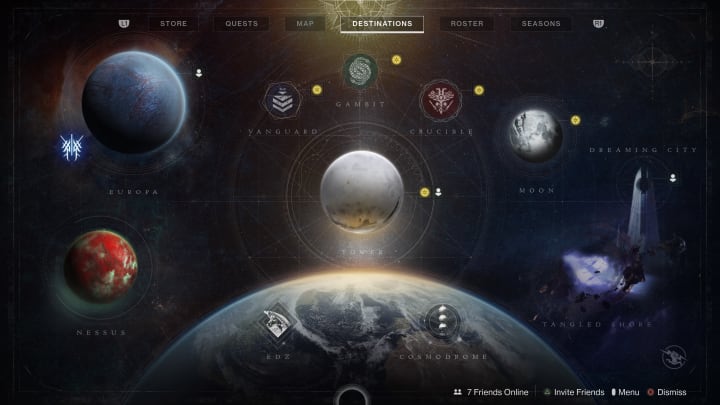 Seconds before Season 11 ended and the Destiny servers were taken offline, four locations were consumed by the Darkness. Mercury, Io, Titan, and Mars have disappeared from the game's Destinations menu. Two NPCs were ..lost. Commander Sloane on Titan and Asher Mir on Io.
Season 12 Opening.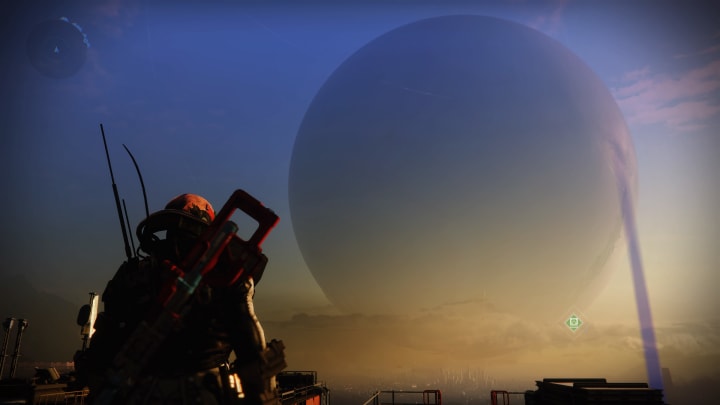 Tuesday evening, I arrived at the Tower to see the Traveler completely whole again. We haven't seen the Traveler likes this in years. It reminds me of a giant gumball, now. :) Still, the Traveler has not spoken to anyone. And we don't have the Speaker around anymore to give us insight into what its doing. The Darkness showed up; it looks like the Traveler is geared up for a fight.
Note: Your Guardian eventually ends up in a cutscene when you initially log into the game. If you want your Guardian looking their best during this brief scene time, I suggest that you equip your favorite gear set and kinetic weapon through the Beta DIM (Destiny Item Manager). Shaders. Wear your favorite Shaders, too.
One thing confuses me: Which side is the right side? Who is the good guy ..or entity? We continue to hear outright declarations that the Traveler is not as good as the Vanguard leads us to believe. Ada-1 of the Black Armory had genuine distrust in Guardians because rogue Light-bearers caused so much heartache for her family. Guardians with the power of the Traveler performed acts of evil.
Now, the Darkness has arrived offering us salvation of all things. It claims that the Traveler is simply using us for ..what? Its own benefit? Added to this, throughout Season 11, Savathun has constantly tried to keep Guardians away from communing with the Darkness. As if she's trying to keep us from the truth. But doesn't this mean Savathun and the Darkness are not on the same side? Like different branches of Evil that don't get along with each other. And the Darkness hasn't exactly attacked the Last City, at least, not yet. Still, four locations are simply gone with no regard for the inhabitants of those locations.
I can only conclude that we're going to have to fight everybody using Light from the Traveler and Stasis from the Darkness. I will conclude with the LIVE Stream saved on my YouTube Channel of my first gameplay in Beyond Light. Warlock is my Main, naturally, I began playing on Warlock.
Over five hours of gameplay, which includes simply listening to new music on the Title Screen. It took a while to find my way around Europa. My Warlock finished the Story Campaign. Right now, I'm running through the Story Campaign, again, on my Titan. Hunter will be last. I am capturing some gameplay along the way, but it's more difficult with video clips. The LIVE Stream is simply easy to capture everything.
Take care, Guardians.
Eric
first person shooter
About the author
Sharing my passion for an eclectic group of Subjects including Fiction, Photography, and Gaming.
Reader insights
Be the first to share your insights about this piece.
Add your insights